iOS Dev Weekly - iOS Dev Weekly - Issue 511
Did you have a good WWDC? Mine was a bit special! 😍

| | |
| --- | --- |
| | Comment |
I didn't think I'd ever get to see anything I had worked on in a WWDC session presentation. That's a privilege even if you work inside Apple. It's pretty much unheard of if you don't.
And yet, this week, it happened. 🤯
It began when I started receiving messages and DMs from people saying, "Did you just see the mention of a package index on that slide?" during the Platforms State of the Union. I hadn't even seen it, but a quick screenshot proved it! I did wonder for a few seconds whether we might be about to be Sherlocked, but something far more exciting was on the table.
It came in the "What's new in Swift" session on Tuesday. 2m45s into the session, Nicole Jacque begins talking about Swift Packages, and suddenly, there's a screenshot of the package index! Right there in a WWDC session! I couldn't quite believe it.
I want to say a heartfelt thank you to everyone who was involved in making this happen. I have to think this decision wasn't taken lightly, and it's so lovely to see that people inside Apple think what we're working on is important enough to include alongside their own work. The Swift Package Index remains the most exciting part of my work every week, and I can't wait to see where we take it over the next year.
So, that was my highlight of this week, but that was far from the only exciting thing that happened! As usual, I'm not going to try and cover every announcement or new API today. We have several months for that!
I hope you all had a great WWDC week, and enjoy the collection of links below, as always!
Sponsored Link
Whether it's a crash, slow screen transitions, slow network calls or unresponsive UIs, Instabug grabs you all the logs you need to fix to ship quality apps. Get started now.
News
I love this! Apple has put together a page on the documentation site highlighting all the new APIs and technology that debuted this week. The page links to both specific articles/APIs like TimelineView and AsyncImage, and topic pages like this one on concurrency or this one covering the new DocC tool. I'm so happy to see an easy way to keep up with the documentation that accompanies a new release, and I hope we see more of this!
Also, there's now an official sample code index for all WWDC 2021 sample code! 😍
---
Apple also summarised of these changes, but I prefer this "diff" style version better. The most significant change by far this year is this addition to 5.1.1:
If your app supports account creation, you must also offer account deletion within the app.
I think that probably affects more than 50% of apps on the store! No one can argue it's a bad rule, though.
Tools
Package collections are new in Swift 5.5 and Xcode 13, and the Swift Package Index supports them right now! We knew they were coming in Swift 5.5, so we started implementing them. What we didn't know was that Xcode 13 would also include support for them! We've updated our documentation to now include instructions for both the command-line tool and Xcode 13. 🚀
---
Yes, Paul Hudson covered this topic in much more detail in a blog post, but I like these short videos too. My favourite features are automatic import with automatic searching of package collections and code completion of unwrapping optional values. 🚀
---
Vim bindings in Xcode 13? You read that right! It's been a very long time since I used vim regularly. In fact, it was so long ago it was called vi! Could I re-learn it and for Xcode 13? Absolutely. Will I? Probably not. It's great news for people who still use it day-to-day, and there are many of those people still around. Here's Erica Sadun with the details.
Code
Here's Javier Nigro with a great way to get an overview of which parts of SwiftUI received the most love in the last 12 months. Things are looking up for macOS by the look of things!
---
One of the biggest topics of conversation this week has been what happens to Combine now that we have AsyncSequence and AsyncStream on the way? I liked Ben Scheirman's take on it. What I'd say is that even if Combine is deprecated next year, which is far from certain, it'll likely be a long deprecation cycle. There's no need at all to refactor any working code just yet!
---
Who had "Huge changes to UIButton" on their WWDC bingo card? I know I didn't! Here's Filip Němeček with the low down on what's changed. I'll be happy to see some standardisation come back to button design with these changes.
---
Let's continue in UIKit land for one more article. Here's Jordan Morgan with some of the framework changes that are not related to buttons! I'm very happy to see Apple finally provide a standard way to make a "bottom sheet". 🚀
---
Since the earliest days of iOS development, we've been writing code to download and display remote images in our apps. It's probably about time there was a standard way to do it, and here it is in the form of a SwiftUI view. Here's Gabriel Theodoropoulos to tell us more. 🎉
Design
It's always worth re-reading the HIG after a new release, and this year is no different. Here's Apple's guide to what sections have been added or received significant updates to help guide you through it.
Videos
I'm sure I'm not alone in only getting the chance to watch a few WWDC videos this week, but one I did want to highlight was this session from Matt Ricketson, Luca Bernardi, and Raj Ramamurthy. If you've ever wondered how SwiftUI decides when to re-build or re-use views, this session does a great job of explaining it, and much more!
Jobs
Senior iOS Software Engineer @ TeamSnap – If you're looking to build on a product with 25+ million users and has been featured by Apple at WWDC (Worldwide Developer Conference), TeamSnap is the place for you! We've been remote since before remote was cool. You'll work on a team with big ideas, tiny egos, and a love of sharing party parrot emojis in Slack. – Remote within the US
Mac & iOS Software Engineer @ Flexibits – We make Fantastical and Cardhop, award-winning calendar and contacts apps for Mac and iOS. We were honored to win Apple's Mac App of the Year in 2020 and we're looking to make our apps even better! We are a 14 person, fully-remote company spread across the US and Europe, and welcome anyone from around the world. We prefer people in US and European time zones. – Remote
iOS Developer @ Citymapper – Our small team of iOS developers help to make cities usable. Cities are complicated. We use the power of open data, mobile, and payment tech to make transport sustainable and hassle-free. Our award-winning transport app is built for the real world of commuters and adventurers across the globe. Come and work on an app that you and your friends use every day! – London UK or Remote
Senior iOS Software Engineer @ Doximity – Doximity, the medical network used by over 70% of US physicians, is hiring passionate Senior iOS engineers (remote-friendly!). You'll get to be part of an amazing product team and work on an app that is constantly evolving. Use your skills (Swift, MVVM, FRP) to be an integral part of our newly launched telemedicine feature. Apply today! – San Francisco CA or Remote within the US
Mobile Full Stack Engineer @ Expensify – Join our passionate team of top-notch engineers to solve a real-world problem, and help people spend less time managing expenses and more time pursuing their real goals. As we revolutionize the way people manage their expenses, being part of the Expensify team means building the easiest, fastest, and most efficient platform to automate everything expense-related. – Remote, New York City NY, Portland OR, Ironwood MI, San Francisco CA, London UK, or Melbourne Australia
Senior iOS Software Engineer @ GoodNotes – An Apple-featured top paid app that transforms your iPad into digital paper, with millions of happy users. GoodNotes has an engineer-first culture, even their founder has been involving day to day engineering work. Paid holidays, stock options, internal hackathon, work from home budget, gym subsidy! – London, Hong Kong, or Remote
Engineering Director @ WillowTree – As an Engineering Director, you'll mentor a team of all levels to help them achieve their personal and professional goals. Your partnership and coaching skills will impact our teams, clients, and company! You'll have clear oversight of how engineering runs day-to-day and you'll influence project outcomes and team happiness. – Columbus OH
Senior iOS Engineer @ onX – Are you an iOS developer who loves the outdoors? Join onX! If you're passionate about writing great software, love playing outside, believe in protecting access to public lands, and want to dominate the off-pavement mobile GPS market – then join our team, where we empower millions of outdoor enthusiasts to explore the unknown! – Missoula MT, Bozeman MT, or Remote within the US
---
Is your company hiring? Talk to your hiring managers and get them to list your open positions over at iOS Dev Jobs. Standard listings are free, so there's nothing to lose!
You received this email because you subscribed via the
iOS Dev Weekly
site.
We'll be sorry to see you go but you can
unsubscribe instantly
.
Shiny Development Ltd. Daresbury Innovation Centre Keckwick Lane Daresbury Cheshire WA4 4FS United Kingdom
---
Older messages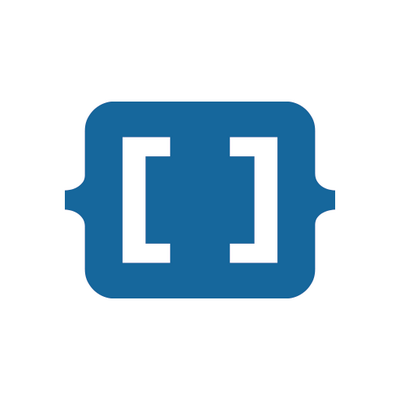 iOS Dev Weekly - Issue 510
Friday, June 4, 2021
Dub Dub Dub Dub Dub Dub Dub Dub! 😍🎉🚀 View on the Web Archives ISSUE 510 June 4th 2021 Comment It's almost WWDC time! 🚀😍🎉 Looking around Twitter and the web this week, I see two very different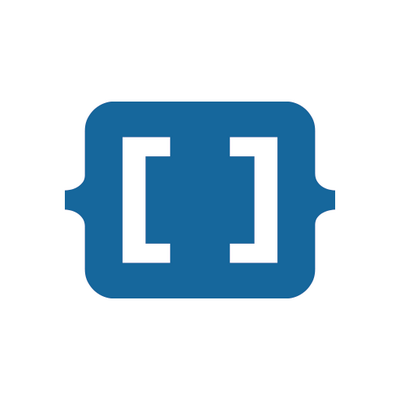 iOS Dev Weekly - Issue 509
Friday, May 28, 2021
The constant ebb and flow of complexity in software development. 🌊 View on the Web Archives ISSUE 509 May 28th 2021 Comment I still (just about! 👴) remember the first time I came across asynchronous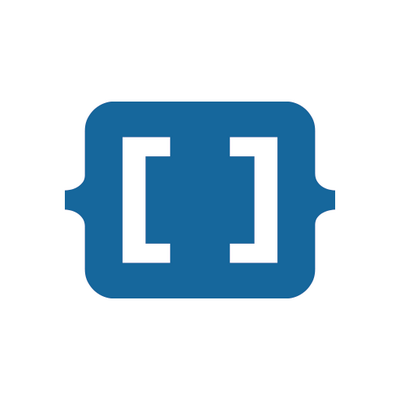 iOS Dev Weekly - Issue 508
Friday, May 21, 2021
Should you think about balance when it comes to marketing and promotion of your apps, or yourself? 🤩 View on the Web Archives ISSUE 508 May 21st 2021 Comment A couple of weeks ago, I apologised for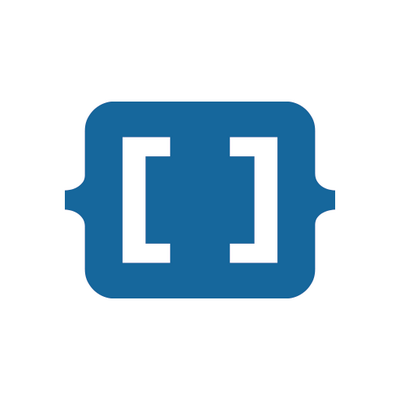 iOS Dev Weekly - Issue 507
Friday, May 14, 2021
The App Store is a perfect utopia, free of all flaws. 😵‍💫 View on the Web Archives ISSUE 507 May 14th 2021 Comment The last time I wrote about scam subscription apps, I finished by saying this: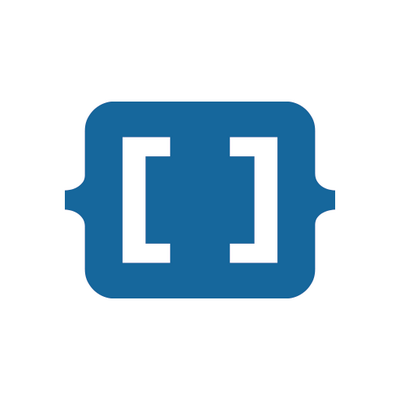 iOS Dev Weekly - Issue 506
Friday, May 7, 2021
Do you ever try libraries in a Swift playground before deciding whether they're a fit for your project? 📦 View on the Web Archives ISSUE 506 May 7th 2021 Comment You may think I talk about the