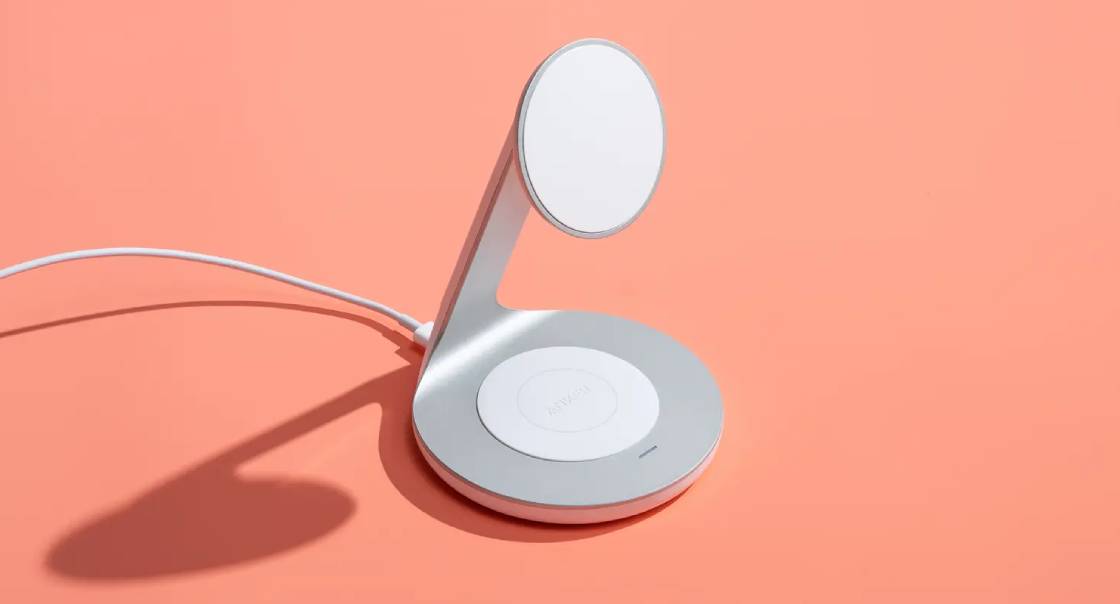 Photo: Michael Hession

YOUR GUIDE
Whether you're looking for a gift or something to pick up for yourself, we want you to get the best deal. Here are a few of the best discounts we've seen so far today.

Not seeing what you want? Don't forget to also check out our Deals page for even more opportunities to save.
When you buy through links on our site, we may earn an affiliate commission. Learn More ›
Deal price: $5 | Street price: $10
If you have a Nintendo Switch, the PowerA is a great comfort grip upgrade. This accessory adds rubberized handles and a wider grip surface that makes the controllers easier and more pleasant to hold. We've seen a few complaints that claim the Joy-Cons don't fit properly and can get scuffed when inserting them into the grip, but we found they fit our sample perfectly.
Deal price: $42 | Street price: $55
Once our top cable modem pick, the Netgear CM500 now stands as our go-to budget pick. Though it doesn't support the fastest internet speeds, it still shares many of the same features as our top pick, such as wide ISP approval. If you're budget-minded and your service plan is no faster than 300 Mbps, our budget pick is a great, affordable option.
Deal price: $70 | Street price: $85
A headset is a must-have accessory for gamers who play online or with friends. Our top pick is comfortable, fits a wide range of head sizes, and offers detailed, spacious sound. It's also compatible with nearly every modern platform and device available. While the microphone isn't the best out of the 50 headsets we tested, it still performs well enough, and the built-in noise cancellation is effective at eliminating ambient noise. This deal is available in red.
Deal price: $20 | Street price: $30
Seeking a compact food processor? Our 3.5-cup budget pick is perfect for smaller jobs like chopping an onion or making small batches of sauces and vinaigrettes. It will evenly chop a wide range of ingredients and has a handy knob that you can adjust to chop or puree. This refurbished model also includes a 180-day warranty alongside eBay's standard 30-day return policy.
Deal price: $34 | Street price: $40
Free shipping for Prime members
This magnetic desktop charging stand provides a fast charge and adjustable viewing angles at a more affordable price than comparable models. During testing it brought an iPhone 12 to 25% from empty in 30 minutes and to 52% in an hour. Its grippy base can also hold and charge an AirPods case without sliding around. However, it doesn't come with a wall adapter, so you'll need to pick up your own.
From air conditioners to sunglasses, summer was on the mind last month. Check out all the picks our readers couldn't get enough of in June.
Do mosquitoes and other bugs keep you indoors? Reclaim your backyard this summer with the right bug-repelling gear.
Nothing warms up a space like a houseplant—and nothing compliments that plant quite like a beautiful pot. Here are a few pots and stands our staff loves.
Older messages
Make your backyard a pizzeria
Sunday, July 4, 2021
Plus: How to protect yourself online, new backpack picks, and more The best pizza ovens A pizza oven puts you one step closer to having restaurant-quality pies at home. It can also do something your
Wednesday's best deals
Wednesday, June 30, 2021
Check out all the best deals we've found so far today Photo: Rozette Rago YOUR GUIDE Wirecutter Deals Team It's another midweek roundup! Here are a few of the best deals we've found so far
Tuesday's best deals
Tuesday, June 29, 2021
The best deals we've found so far today Photo: Andrew Cunningham OUR GUIDE Wirecutter Deals Team It may only be Tuesday, but there are already plenty of great deals to go around. Here are a few of
Great deals for $30 or less
Monday, June 28, 2021
From insulated glasses to quality moisturizer, get the best for less Photo: Michael Hession OUR GUIDE Wirecutter Deals Team Getting what you need doesn't have to mean spending the most. Today we
The best (good-looking) water shoes
Sunday, June 27, 2021
Plus: How to shop for a bra, patio umbrellas, and more. The best water shoes that actually look good Water shoes are absolutely necessary when you're in the water and need your feet to have some