[Next Week] How Machine Learning is Shaping The Future of Data Apps
Hi there,
Ideally every app is created to be an intelligent app that provides users with personalized experiences, but not every product organization can meet the ongoing complexities from growing volumes of data or the challenges around infusing machine learning (ML) in a scalable fashion.
Join us on July 27 at 9 a.m. PT to hear from Snowflake's Head of AI/ML Strategy, Ahmad Khan, to learn more about top trends in data and AI that are shaping the future of applications.
In this session you will learn:
Why you need ML embedded in your apps and options for accelerating time to value


The most commonly faced challenges in feature engineering and model deployment



What Snowflake offers to app developers to address foundational data requirements for ML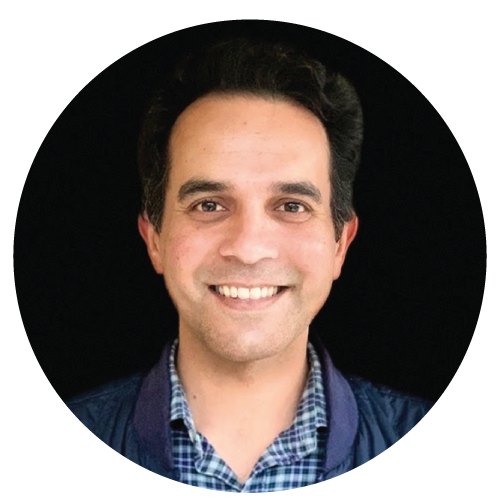 Ahmad Khan
Head of AI/ML Strategy at Snowflake
Ahmad is the Head of AI/ML Strategy at Snowflake where he helps customers optimize their ML workloads on Snowflake. He also works closely with the Snowflake product team to help define the ML feature set within Snowflake based on the voice of the customer. Prior to Snowflake, Ahmad spent over 4 years at AWS where he focused on the AWS' stack of ML services and was involved in early proof of concepts for SageMaker. Ahmad holds a Masters in Electrical & Computer Engineering from University of Southern California.
Have Questions? Email events@techcrunch.com
Older messages
The Station - Aurora SPACs, a spin on the VanMoof X3 and a chat with Outdoorsy founders
Sunday, July 18, 2021
TechCrunch Newsletter TechCrunch logo The Transportation logo Sunday, July 18, 2021 • By Kirsten Korosec Hello and welcome to The Station, your central hub for all past, present and future means of
Week in Review - Can Netflix beat the odds?
Saturday, July 17, 2021
TechCrunch Newsletter TechCrunch logo Week in Review logo Saturday, July 17, 2021 • By Lucas Matney Hello friends, and welcome back to Week in Review! Last week, I wrote about Nintendo's steady and
Startups Weekly - All eyes are on India's brightest Zomato
Saturday, July 17, 2021
TechCrunch Newsletter TechCrunch logo Startups Weekly logo Saturday, July 17, 2021 • By Natasha Mascarenhas Relevance, rarity and ripple effects Relevance is often tied to rarity. As a result, the
Daily Crunch - FedEx invests $100M in Indian logistics giant Delhivery
Friday, July 16, 2021
TechCrunch Newsletter TechCrunch logo The Daily Crunch logo Friday, July 16, 2021 • By Alex Wilhelm Hello and welcome to Daily Crunch for July 16, 2021. A PSA: A few of us at TechCrunch took some time
[Next Week] XTC Global Finals - Powering The Future Through Transformative Tech
Friday, July 16, 2021
The World's Largest Purpose-Driven Startup Competition Header Image: XTC Global Finals on July 22 Powering the Future Through Transformative Tech The Extreme Tech Challenge (XTC) Global Finals is