🗞 What's New: Substack's new podcast network
Substack is funding the launch of a new podcast network:
Booksmart Studios will launch with five new podcasts at $7/month. Substack sees this as an opportunity to show how successful independent podcast networks can be.
70% of Americans dream of starting a business. But should you quit your full-time job or start slow with a side gig? We weigh the pros and cons.
Founder Harsh Vijay's launch generated over $40,000 in 5 days. Here's why he appreciates every bad review.
Want to share something with over 80,000 indie hackers? Submit a section for us to include in a future newsletter. —Channing
🎙 Substack's New Podcast Network
from the Indie Economy newsletter by Bobby Burch
Newsletter platform Substack is funding the launch of a new podcast network called Booksmart Studios. This is a new opportunity for founders and creators to monetize their audiences with the support of the Substack platform.
Let's podcast
What's happening: Substack is expanding its product to compete with the growing number of companies offering paid newsletter features and other revenue opportunities including creator funds, tipping, and marketplaces. Substack hopes that Booksmart will serve as a research study on how successful independent podcast networks can be. Substack cofounder Hamish McKenzie said:
Booksmart Studios is bringing deep expertise to a broad audience in an accessible way, and is an exciting case study for what's possible for independent podcast networks. We're thrilled to have them join the Substack ecosystem and know they will be leaders in expanding podcast publishing on the platform.
Booksmart: A pair of veteran radio journalists will lead Booksmart. Matthew Schwartz, a Murrow Award-winning NPR contributor, and Michael Vuolo, former producer for WNYC's Peabody Award-winning On the Media, will serve as cofounders and executive producers. The network will launch with five new podcasts at $7 per month. Matthew expressed his excitement about the new opportunity:
Throughout my career, I've worked with NPR member stations and established media companies, but I've never worked with anyone that seems to care about the success of its content creators like Substack does. They have done everything they can to help us make our creative vision a reality.
Money, money, money
Substack's plans: Similar to its cut on newsletters, Substack will take 10% of podcast subscription revenues. Hamish said that Substack plans to continue making more investments in publishing features over the course of the next year.
Bulletin: Facebook recently launched its Substack newsletter competitor, Bulletin, in the hopes of attracting more revenue-generating creators. Bulletin launched with a splash, announcing that author Malcolm Gladwell, Queer Eye cohost Tan France, sports broadcaster Erin Andrews, and others will offer a wide range of original content for subscribers. Facebook said that it won't take a cut from writers for the foreseeable future, and authors own their content and subscriber lists.
Facebook is investing $1B in creators through 2022. It plans to attract creators with features like Bulletin, Live Audio Rooms, and monetization products like Stars, which lets creators earn money by connecting with fans during live videos.
Twitter: Twitter is also investing in creator-focused products. In January, Twitter acquired the newsletter tool Revue, which lets users create and offer paid newsletter subscriptions within the app. Twitter made Revue's pro features free for all accounts, and lowered the paid newsletter fee to a 5% cut. Twitter also offers creators revenue features such as Super Follows, Ticketed Spaces, and tipping.
What's ahead: We're seeing a movement among tech companies to offer as many tools as possible for creators to generate revenue on their platforms and retain their audiences. As a result, we may end up seeing several of these companies, especially Facebook and Twitter, duplicating the same suite of creator-focused features. That competition will likely ultimately benefit creators, providing them with a host of platform options to offer content and monetize their fans.
Would you launch a podcast on Substack? Share your thoughts below.
Subscribe to Indie Economy for more.
📰 In the News
from the Volv newsletter by Priyanka Vazirani
🧐 Amazon's new listing suggests that it is getting serious about crypto.
🌳 Schizophrenia linked to excessive cannabis use is on the rise, according to a new study.
📺 How HBO Max is building convenience to shape Gen Z loyalty.
🏦 81 countries are currently exploring central bank digital currencies.
🎤 Jay-Z's Roc Nation has launched a multimedia platform called 'Edition.'
Check out Volv for more 9-second news digests.
✌️ Quitting vs. Side Gig: Which is Best For You?
70% of Americans dream of owning a business and being their own boss. With 41% of employees worldwide considering leaving their employers in 2021, a lot of people are likely gearing up to take the leap. But should you quit or start a side hustle first? Read on to weigh the pros and cons.
Quitting vs. side gig
Quitting your current job will light a fire under you because you have no option but to succeed (or find a new job). It also frees up your time so that you can go all in on your project, and grow it faster.
But quitting also removes your salary, health insurance, 401k, and other benefits. This can be incredibly stressful, particularly as your money starts to dry up. That, in turn, can lead to compromises, myopia, and diminished product quality.
Side gigs mean that you can keep money in your pocket and avoid sacrificing your lifestyle. It also removes the risk, which means less stress.
But time becomes even more scarce, which is a different kind of stress. You'll have less time to work on your project, and your limited availability may strain your relationships too.
Considerations
Here are some factors that you may want to consider:
Finances: What does it take to keep you afloat? How long will your savings have to last if you quit now?
Time: Do you have the time for a side gig? It's a lot like working two jobs.
Responsibilities: What are your responsibilities outside of your career? Do you have a family, financial obligations, or other commitments?
Business model: Your business model will have a big impact on the investment needed (both money and time), and can determine how long it'll take to break even.
Urgency of quitting: Is your job unbearable? Is it an unhealthy work environment? These might be reasons to take the plunge sooner. Your mental and emotional wellbeing is important.
Time-sensitivity: All ideas are time-sensitive, but some more so than others. If it needs to happen now, that will impact your decision.
You may also find it helpful to do a qualitative cost-benefit analysis: What will you sacrifice and what will you gain? Check out some other good decision-making frameworks in this post.
The short answer
Ultimately, the best course of action depends on what's right for you, but many founders advise starting your business as a side gig first, and working until you hit a specific goal. That goal could be having a certain amount saved, or reaching a certain degree of validation. Then, go full-time on your project (or part-time along with some freelancing).
Here's what other indie hackers had to say on the topic:
What's your experience on quitting vs. starting a side gig? Share in the comments!
Discuss this story.
🌐 Best Around the Web: Posts Submitted to Indie Hackers This Week
🤔 What problem does your product solve? Posted by Alexey Shashkov.
💸 $50K out of nowhere. Posted by Michael Bromley.
💡 Your idea is brilliant, your idea is worthless. Posted by Courtland Allen.
😢 My app failed. Posted by Kyle Bolt.
🛠 Let's hack Twitter again. Posted by Anthony Castrio.
🆓 Seven years of knowledge went into this free SEO course. Posted by James Ewen.
Want a shout-out in next week's Best of Indie Hackers? Submit an article or link post on Indie Hackers whenever you come across something you think other indie hackers will enjoy.
💰 Founder Harsh Vijay's $40K Launch
by Harsh Vijay
Hi, I'm Harsh Vijay, founder of Ruttl, a website design feedback tool. Around two months ago, I launched on the famous SaaS platform AppSumo. Here's what happened:
A large number of people bought the top tier plan on our lifetime deal, and our average order value was over $100.
We ended up generating well over $40K.
People came up with suggestions and ideas for new features that we had not even envisioned ourselves. Now we have a lot of work in the product pipeline!
Even with four team members, answering every question became tough. We realized that we need dedicated people for sales support going forward.
Many people complained about product errors, issues, and the platform not working properly. We know that we need a proper system for testing Ruttl in the future.
AMA!
How did you know it was time to launch?
No one is ever ready, honestly. I strongly believe in executing quickly, and adapting along the way. The bad reviews were crucial for long-term improvements of Ruttl, and we wouldn't have gotten this feedback if we'd kept perfecting the product instead of launching.
That being said, people should be ready in terms of preparation for launching: Be ready to answer objections, have a strong marketing plan, and interact with users quickly and thoughtfully.
How did you acquire early users?
From Indie Hackers and my agency's clients.
How did you differentiate?
The uniqueness of the product is what kept us going, and helped us compete in a crowded market. Early on, we were totally focused on improving our internal review process, and that led to creating this tool. Only later did we decide to launch it publicly, after we realized the potential.
Do you recommend launching on AppSumo?
Yes, AppSumo did all the work. You just have to make sure that your product meets the platform's standards, per its testing experts.
What were your top learnings?
Prepare as much as possible for the launch. We felt that we rushed into it, and that most likely affected our ratings.
Be prepared to face objections and bad reviews. No matter how good your product is, there will be people who won't like it. Address their questions with respect. Don't fight with them.
Be open to new ideas that you might have not even considered. What you personally like about the product might not be liked by the people. Ultimately, the market will decide, so stay adaptable.
Revenue does not singlehandedly determine how good your product is. What matters is users being satisfied with it and feeling like their problem is actually being solved.
Discuss this story.
🐦 The Tweetmaster's Pick
I post the tweets indie hackers share the most. Here's today's pick:
🏁 Enjoy This Newsletter?
Forward it to a friend, and let them know they can subscribe here.
Also, you can submit a section for us to include in a future newsletter.
Special thanks to Jay Avery for editing this issue, to Nathalie Zwimpfer for the illustrations, and to Bobby Burch, Priyanka Vazirani, James Fleischmann, and Harsh Vijay for contributing posts. —Channing
Indie Hackers | Stripe | 510 Townsend St, San Francisco, California 94103
You're subscribed to the Indie Hackers Newsletter. Click here to

unsubscribe

.

Older messages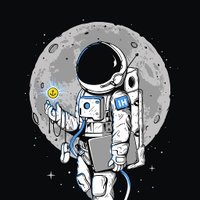 Growth Bite: When ending a discount, decrease it gradually to boost revenue.
Thursday, July 22, 2021
Offering a discount can motivate consumers, but a small tweak can further increase their willingness to buy. Phase discounts out gradually to make the most out of each one. Most discounts last for a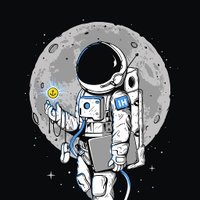 🗞 What's New: TikTok is growing like crazy
Thursday, July 22, 2021
Also: Ever thought about Irish-pub-as-a-service? ‌ ‌ ‌ ‌ ‌ ‌ ‌ ‌ ‌ ‌ ‌ ‌ ‌ ‌ ‌ ‌ ‌ ‌ ‌ ‌ ‌ ‌ ‌ ‌ ‌ ‌ ‌ ‌ ‌ ‌ ‌ ‌ ‌ ‌ ‌ ‌ ‌ ‌ ‌ ‌ ‌ ‌ ‌ ‌ ‌ ‌ ‌ ‌ ‌ ‌ ‌ ‌ ‌ ‌ ‌ ‌ ‌ ‌ ‌ ‌ ‌ ‌ ‌ ‌ ‌ ‌ ‌ ‌ ‌ ‌ ‌ ‌ ‌ ‌ ‌ ‌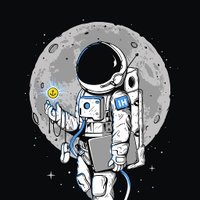 Growth Bite: Use a "super signature" to boost conversions
Wednesday, July 21, 2021
If signatures help to [move the needle](https://www.indiehackers.com/post/tip-add-an-email-signature-with-a-cta-to-increase-conversions-b654575328), imagine what a "super signature" could do.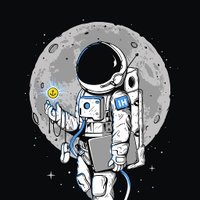 🗞 What's New: Facebook's $1B creator fund
Tuesday, July 20, 2021
Also: Million-dollar, one-person businesses are killing it. ‌ ‌ ‌ ‌ ‌ ‌ ‌ ‌ ‌ ‌ ‌ ‌ ‌ ‌ ‌ ‌ ‌ ‌ ‌ ‌ ‌ ‌ ‌ ‌ ‌ ‌ ‌ ‌ ‌ ‌ ‌ ‌ ‌ ‌ ‌ ‌ ‌ ‌ ‌ ‌ ‌ ‌ ‌ ‌ ‌ ‌ ‌ ‌ ‌ ‌ ‌ ‌ ‌ ‌ ‌ ‌ ‌ ‌ ‌ ‌ ‌ ‌ ‌ ‌ ‌ ‌ ‌ ‌ ‌ ‌ ‌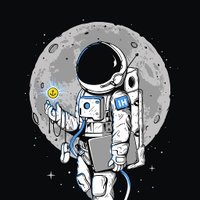 Growth Bite: Create a different trial experience for each user segment to increase conversions
Monday, July 19, 2021
Different types of users will have different "Aha" moments. Boost your conversion rate by emphasizing different actions and features to different user-types during their trials. Initially, [