Vox Sentences - Boosters are coming
The Biden administration is recommending booster shots for most Americans; Haitians are struggling to access relief after an earthquake.
Tonight's Sentences was written by Gabby Birenbaum.
Haiti's hospitals are overwhelmed
Pentagon officials say 2,000 people were evacuated from Afghanistan over the course of the day, an increase from prior days but still far short of the Biden administration's goal of 5,000 to 9,000 people daily. [Washington Post / Karoun Demirjian]
Texas's Paris Independent School District believes it has found a loophole to Gov. Greg Abbott's (R) ban on mask mandates by adding a mask requirement to its dress code. [Fort Worth Star-Telegram / Stefan Stevenson]
Rep. Terri Sewell (D-AL) introduced a new voting rights bill in the House, though its passage in the Senate would require Democratic holdouts to support filibuster reform. [Vox / Ian Millhiser]
Afghan President Ashraf Ghani, who fled the presidential palace over the weekend, is confirmed to be in the United Arab Emirates. [Politico / Nick Niedzwiadek]
Reader contributions help keep Vox and newsletters like Sentences free for all. Support our work from as little as $3.
"The fundamental, ethical reality is we're handing out second life jackets while leaving millions and millions of people without anything to protect them."
This email was sent to you. Manage your email preferences or unsubscribe. If you value Vox's unique explanatory journalism, support our work with a one-time or recurring contribution.
View our Privacy Notice and our Terms of Service.
Vox Media, 1201 Connecticut Ave. NW, Floor 11, Washington, DC 20036.
Copyright © 2021. All rights reserved.
Older messages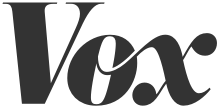 A House divided
Tuesday, August 17, 2021
Nancy Pelosi is losing patience with her moderates; Biden is getting hammered politically over the Afghanistan withdrawal. Nancy Pelosi is losing patience with her moderates; Biden faces backlash over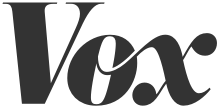 What went wrong in Afghanistan?
Monday, August 16, 2021
The Taliban retake Afghanistan; Haiti experiences another devastating earthquake. The Taliban retake Afghanistan; Haiti experiences another devastating earthquake. Tonight's Sentences was written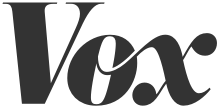 The first FDA-approved booster
Friday, August 13, 2021
The FDA greenlights a booster shot for immunocompromised people. The FDA greenlights a booster shot for immunocompromised people; the UK has its first mass shooting since 2010. Tonight's Sentences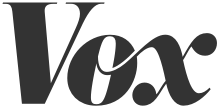 Vote-a-rama drama
Friday, August 13, 2021
Republicans tried to punish Democrats during their vote-a-rama. New York Gov. Andrew Cuomo has resigned; Republicans tried to punish Democrats during their vote-a-rama. Tonight's Sentences was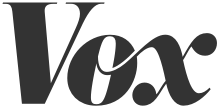 What the census tells about America
Friday, August 13, 2021
2020 data is here; a Scottish judge has opened the door to potential investigations into Trump's golf courses. The US Census Bureau released its 2020 data; a Scottish judge has opened the door to