Vox Sentences - The moderate holdouts
Moderate Democrats are holding out on the budget bill, to Pelosi's chagrin; Turkey is refusing to accept Afghan refugees.
Tonight's Sentences was written by Gabby Birenbaum.
Xinhua News Agency/Getty Images
Turkey denies Afghan refugees
California Gov. Gavin Newsom (D) is hoping that campaigning against leading Republican recall candidate Larry Elder will help him turn out enough Democratic voters to hold on to the governorship. [Sacramento Bee / Sophia Bollag]
As extreme heat kills grain crops, the prices for corn and wheat are rising. [WSJ / Kirk Maltais]
With the US struggling to meet an August 31 deadline for evacuations from Afghanistan, CIA Director William Burns met with the Taliban's leader. [AP / Nomaan Merchant, Rahim Faiez, and Joseph Krauss]
Reader contributions help keep Vox and newsletters like Sentences free for all. Support our work from as little as $3.
"We cannot squander this majority and this Democratic White House by not passing what we need to do. Right now, we have an opportunity to pass something so substantial for our country, so transformative we haven't seen anything like it."
The World Wide Web is kept interconnected through hyperlinks. But what happens when those hyperlinks stop working? Researchers say hyperlinks are dying at an alarming rate, and it could signal trouble for journalists, historians, and academics. Clare Stanton (@clare_stanton) at the Library Innovation Lab at Harvard Law School joins Recode Daily to explain. [Spotify]
This email was sent to you. Manage your email preferences or unsubscribe. If you value Vox's unique explanatory journalism, support our work with a one-time or recurring contribution.
View our Privacy Notice and our Terms of Service.
Vox Media, 1201 Connecticut Ave. NW, Floor 11, Washington, DC 20036.
Copyright © 2021. All rights reserved.
Older messages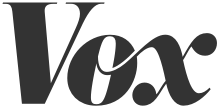 America underwater
Monday, August 23, 2021
Plus, chaos continues at Kabul International Airport. Extreme weather is affecting Tennessee and the Northeast in the US; chaos is continuing at Kabul International Airport. Tonight's Sentences was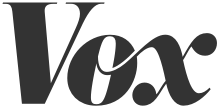 Hospitals on the brink
Friday, August 20, 2021
Multiple states are seeing their hospitals stretched to capacity. Multiple states are seeing their hospitals stretched to capacity; a new report says 1 billion children are at extreme risk from climate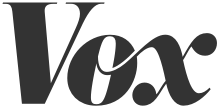 The GOP's refugee divide
Thursday, August 19, 2021
As Congress tries to clear the way for more Afghan refugees, the GOP is divided; Israel's Covid surge is providing new data on vaccines. Dissent in the GOP on Afghan refugees; Israel's Covid-19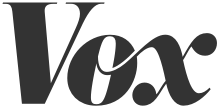 Boosters are coming
Wednesday, August 18, 2021
The Biden administration is recommending booster shots for most Americans. The Biden administration is recommending booster shots for most Americans; Haitians are struggling to access relief after an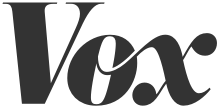 A House divided
Tuesday, August 17, 2021
Nancy Pelosi is losing patience with her moderates; Biden is getting hammered politically over the Afghanistan withdrawal. Nancy Pelosi is losing patience with her moderates; Biden faces backlash over