The Supreme Court has struck down the eviction ban; dozens died in the attacks on Kabul Airport.
Tonight's Sentences was written by Gabby Birenbaum.
No more eviction moratorium
Drew Angerer/Getty Images
Justice Stephen Breyer, who is 83 and one of the Supreme Court's three liberals, said he is considering when to retire and does not think he will serve until he dies. [NYT / Adam Liptak]
Federal Reserve Chair Jerome Powell said the central bank may reduce its bond purchases by the end of the year over fears of inflation. [The Hill / Sylvan Lane]
Gavin Grimm, the transgender student who took his bathroom policy case all the way to the Supreme Court, will receive $1.3 million from a Virginia school board, ending the decade-long case. [BuzzFeed News / Nicole Fallert]
China banned the ranking of celebrities by popularity in an effort to combat stan culture. [NYT / Alexandra Stevenson, Amy Chang Chien, and Cao Li]
Reader contributions help keep Vox and newsletters like Sentences free for all. Support our work from as little as $3.
"This is not about trust. But because they control large swaths of the country ... we have to coordinate with them."
What is OnlyFans, and why did OnlyFans abandon and then come back to its primary business model in the span of a week? MEL Magazine's Magdalene Taylor joins Recode's Peter Kafka to explain the rise of the NSFW platform, and why some banks are reluctant to work with a company that consumers seem to love. Then BuzzFeed News' Joe Bernstein talks about his recent story on the disinformation/misinformation industry, which isn't exactly what we think it is. [Spotify]
This email was sent to you. Manage your email preferences or unsubscribe. If you value Vox's unique explanatory journalism, support our work with a one-time or recurring contribution.
View our Privacy Notice and our Terms of Service.
Vox Media, 1201 Connecticut Ave. NW, Floor 11, Washington, DC 20036.
Copyright © 2021. All rights reserved.
Older messages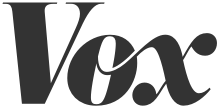 Explosions at Kabul airport
Thursday, August 26, 2021
Blasts at Kabul's airport underscore fears of attack. Explosions at Kabul airport underscore fears of attack; Israel's new prime minister has different aims than Biden. Tonight's Sentences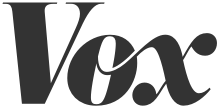 Another voting rights attempt
Wednesday, August 25, 2021
Plus, the August 31 deadline to leave Afghanistan stays. The House passed a new voting rights bill; Biden is sticking with the August 31 deadline to leave Afghanistan. Tonight's Sentences was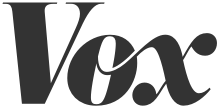 The moderate holdouts
Tuesday, August 24, 2021
Moderate Democrats are holding out on the budget bill, to Pelosi's chagrin. Moderate Democrats are holding out on the budget bill, to Pelosi's chagrin; Turkey is refusing to accept Afghan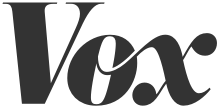 America underwater
Monday, August 23, 2021
Plus, chaos continues at Kabul International Airport. Extreme weather is affecting Tennessee and the Northeast in the US; chaos is continuing at Kabul International Airport. Tonight's Sentences was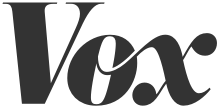 Hospitals on the brink
Friday, August 20, 2021
Multiple states are seeing their hospitals stretched to capacity. Multiple states are seeing their hospitals stretched to capacity; a new report says 1 billion children are at extreme risk from climate