Morning Brew - ☕️ Big Whoop
| TOGETHER WITH | |
| --- | --- |
Good morning. This newsletter is dedicated to the many readers who are in the process of moving houses/apartments. We see you, we hear you, we most certainly smell you, and in 5 months from now, when you've finally finished unpacking your things, don't forget to send us an invite for the housewarming.
—Matty Merritt, Sherry Qin, Neal Freyman
| | | | |
| --- | --- | --- | --- |
| | Nasdaq | 15,265.89 | |
| | | | |
| --- | --- | --- | --- |
| | S&P | 4,528.79 | |
| | | | |
| --- | --- | --- | --- |
| | Dow | 35,399.84 | |
| | | | |
| --- | --- | --- | --- |
| | Bitcoin | $48,677.63 | |
| | | | |
| --- | --- | --- | --- |
| | 10-Year | 1.278% | |
| | | | |
| --- | --- | --- | --- |
| | Affirm | $99.59 | |
*Stock data as of market close, cryptocurrency data as of 4:00pm ET. Here's what these numbers mean.
Markets:

The S&P continued its

sizzling August

, notching its 12th record high for the month. The newly public buy now, pay later firm Affirm skyrocketed following an announcement last Friday that it struck a partnership with Amazon.

Afghanistan:

The last US troops

left Kabul

on a flight that took off a minute before midnight local time, officially ending the country's longest war in history. 

Hurricane Ida:

Search and rescue missions

began

yesterday after Ida swept through southeast Louisiana. While the new $14 billion levee system appeared to hold up well, more than 1 million homes and businesses remain without power in the state.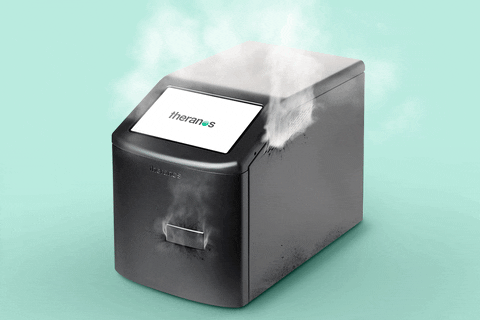 Let's welcome back our oldest friend: a celebrity trial. Jury selection begins today for the criminal fraud trial of Elizabeth Holmes, the founder of shuttered Silicon Valley biotech startup Theranos. Holmes and her ex-boyfriend/business partner (we'll unpack that in a minute) Ramesh "Sunny" Balwani could face up to 20 years in prison for perpetrating one of the biggest startup frauds in decades.
Here's a quick timeline for everyone who was too young or busy in the aughts: 
2003:

At the age of 19, Elizabeth Holmes dropped out of Stanford and started Theranos with the goal of revolutionizing blood testing.

2015

: Theranos reached a $10 billion valuation by promising to perform 240+ tests with a single finger prick. Holmes's net worth also grew to $4.5 billion, good enough for No. 1 on the Forbes list of America's Richest Self-Made Women.

October 2015:

The WSJ started digging around the company and published a bombshell

investigation

into Theranos, claiming that the company's linchpin machine couldn't really do what was promised.
From there, investors started suing for fraud, the government yanked the company's blood-testing license, and in September 2018, the SEC dissolved Theranos. Holmes was left with nothing but her black turtlenecks, two counts of conspiring to commit wire fraud, and 10 counts of federal wire fraud.
Holmes's defense will try to prove that sure, maybe she ran a highly lucrative scam for over a decade, but she didn't know it was a scam at the time.
Her legal strategy is basically to throw her former partner under the bus. Her defense

alleges

that emotional and sexual abuse by Balwani impacted her state of mind during the time of the fraud. Balwani's lawyers called the claims "deeply offensive."
Zoom out: Holmes started Theranos at a time when venture capitalists were throwing money at young, public-facing tech founders who used the word "disrupt" a lot. The downfall of Theranos may have briefly scared investors into looking closer at pitch decks, but it may take more than a conviction to change the Valley's entrenched "fake it 'til you make it" mindset.
Fall into a Theranos rabbit hole: The WSJ reporter who broke the story, John Carreyrou, wrote a riveting book about the fraud called Bad Blood. You can also listen to a podcast of the same name, or watch the documentary The Inventor: Out for Blood in Silicon Valley. — MM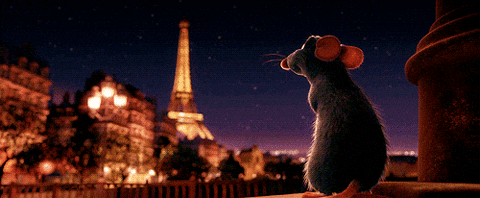 Giphy/Pixar
The European Council removed the US from the "safe list" of countries that can send tourists to the EU due to high Covid rates here in the States. It's not quite as dramatic as it sounds, though.
If you're fully vaccinated, you probably don't have to cancel your trip to Paris to watch Messi play—the EU's

existing guidelines

allow countries to admit visitors who show proof of vaccination.

Plus, the 27 countries in the bloc don't have to abide by the EU's guidance, because it's just a recommendation.
Still, one glance at declining airline stocks yesterday shows that investors fear the new policy could lead to billions in lost revenue for European businesses that rely on overseas visitors. 
Zoom out: Like the debate over what to call "soccer," the US and the EU are also not on the same page when it comes to Covid travel restrictions. While the EU opened up its borders to American tourists in June, the US has yet to reciprocate for European visitors, angering the EU. — NF
The Chinese government banned kids under 18 from playing online video games on school nights and will allow gaming for only one hour a day on weekends and public holidays. What's next, a broccoli mandate? 
The announcement, courtesy of the National Press and Publication Administration (NPPA), amounts to the strictest rules introduced yet to curb video game addiction among China's youth.
So how will it be enforced? Parents aren't going to sit there with a stopwatch. All online video games are required to be connected to an "anti-addiction" system operated by the NPPA using real-name registration. Tencent, the world's largest video game company by revenue, has already started using facial recognition technology to verify users. 
Why it matters: The latest ruling reflects China's determination to reshape its tech industry over concerns that kids' brains are turning into oatmeal. Earlier this month, an article in state media called video games "opium for the mind," wiping off nearly $100 billion in value from gaming stocks. Tencent's market cap has lost more than $400 billion since a February peak.
Want more? We made a funny (and weirdly emotional) TikTok about the news. — SQ
SPONSORED BY EMPATHY WINES
We're not talking about the fatigue after an intense wine night. We're referring to the headache that hits before you even reach for the bottle opener—the headache of navigating the wine aisle.
And we have a grape antidote for you: Empathy Wines. They simplify the wine buying process by offering three high quality wines: red, white, and rosé. And because they cut out the middle man (no distributor or retailer involved), you can get your grown-up-grape-juice straight from the winery at a lower price point accessible to everyone.
Empathy's cofounder, Gary Vaynerchuk, doesn't think you need to be a sommelier to treat yourself to a great bottle of wine. Empathy leaves the wine expertise to the wine experts—specifically, farmers across California that prioritize sustainable farming practices.
Take the headache out of pursuing wines and use code WELCOME for 20% off and shipping included on your first order.
Stat: 750,000 households in the US could be evicted by the end of 2021, Goldman Sachs wrote after the Supreme Court scrapped the CDC's eviction moratorium. Up to 3.5 million households collectively owe landlords as much as $17 billion, Goldman calculated.  
Quote: "I got down on one knee and presented her the NFT and she started crying."
One Redditor explained how he proposed to his fiancée with an NFT instead of a ring—an NFT he spent almost his entire life savings on. She found the gesture non-fungible. 
Read: Margaritaville and the myth of American leisure. (Eater)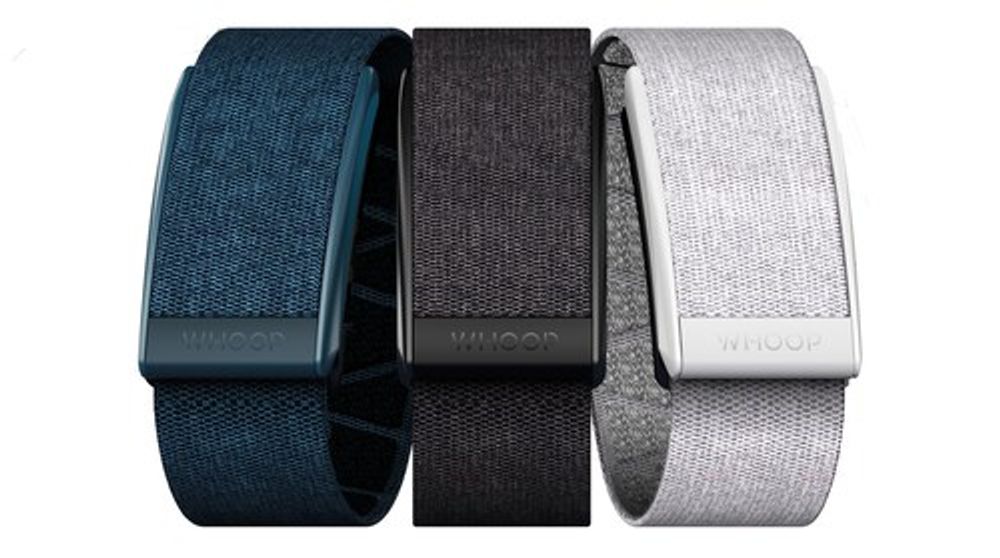 Whoop
And by "it" we mean "massive funding round." Whoop, a startup that makes wearable health trackers, raised $200 million in a round led by SoftBank. Now valued at $3.6 billion, Whoop says it's the most valuable standalone human performance company in the world.
Similar to the Apple Watch, Whoop's band tracks a user's workouts, sleep, and movements, then gives advice on how to improve those behaviors on its app. 
Big picture: From startups to tech giants, companies are diving into the fitness tracker business, which is expected to reach $62 billion by 2023, according to Allied Market Research. 
Apple CEO Tim Cook has high hopes for the Apple Watch and wants the company's legacy to be in the areas of health and wellness. 

Google completed a $2.1 billion deal this year to purchase the fitness-tracking company Fitbit. 

Startups like Oura and Biofourmis, which both make wearable sensors, have also secured major funding over the past two years.
Bottom line: The funding will help Whoop compete with the Big Tech companies eyeing the space. — SQ
Multitasking hack: be comfortable while helping others. Bombas makes ultra-comfy socks, underwear, and t-shirts, and for every item you buy, they donate the same kind of item to someone experiencing homelessness. Get 20% off your first order with code BREW.*
This mesh screams invest! Gryphon provides consumers the only all-in-one solution for powerful mesh WiFi (aka lightning speed internet) combined with innovative network protection powered by machine learning. Invest in the future of cybersecurity today. (Opportunity ends on 9/10!)*
Tech Tip Tuesday: 8 Googling tricks to turn you into a pro searcher.
Buffett's top lines: To celebrate the Oracle of Omaha's 91st birthday yesterday, we selected 91 of his best quotes, though we probably could have found 910. Read them here. 
That's a lot of work: Here's a pretty cool video showing the Herculean effort required to convert a soccer stadium to a concert venue. Great soundtrack, too.
*This is sponsored advertising content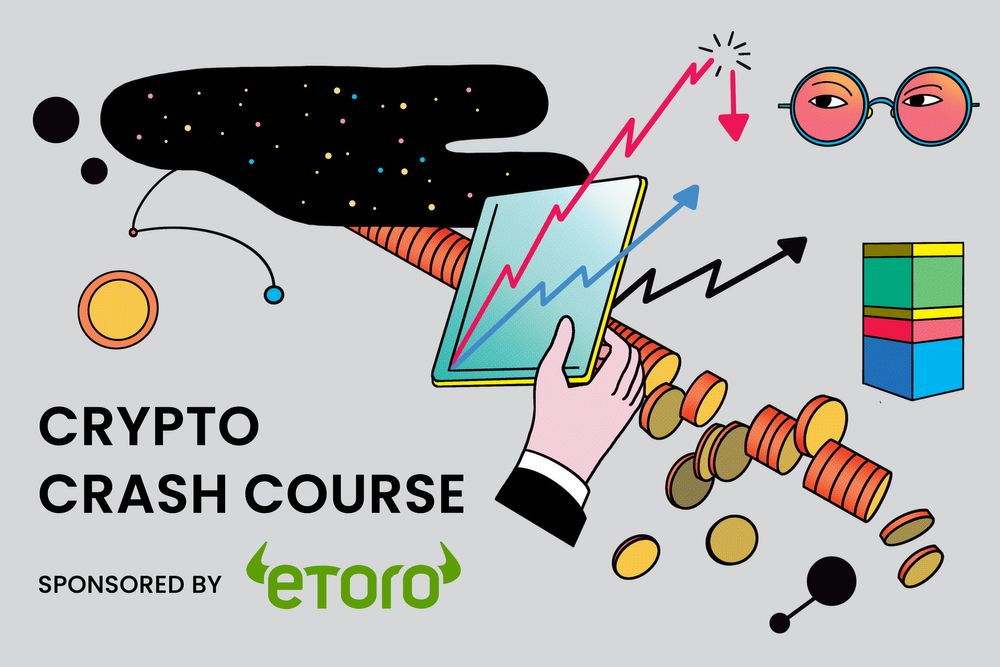 If you're interested in dipping a toe into crypto but haven't yet checked out our Crypto Crash Course, you definitely should. Here's just a sampling of the content:
Everything you need to know about crypto wallets

Early crypto investors share their regrets, opportunities, and advice

How to choose a cryptocurrency (and a crypto platform)
You may even learn what the heck HODL stands for. Learn all about crypto investing here.
Brew Mini: Sports, TV, music, tech...today's Mini has a little bit of everything (key word: little). Try it here.
Name the Album
Now that Donda has finally been released, it's time to test your knowledge of iconic album covers. Can you name the artists + titles of the following albums?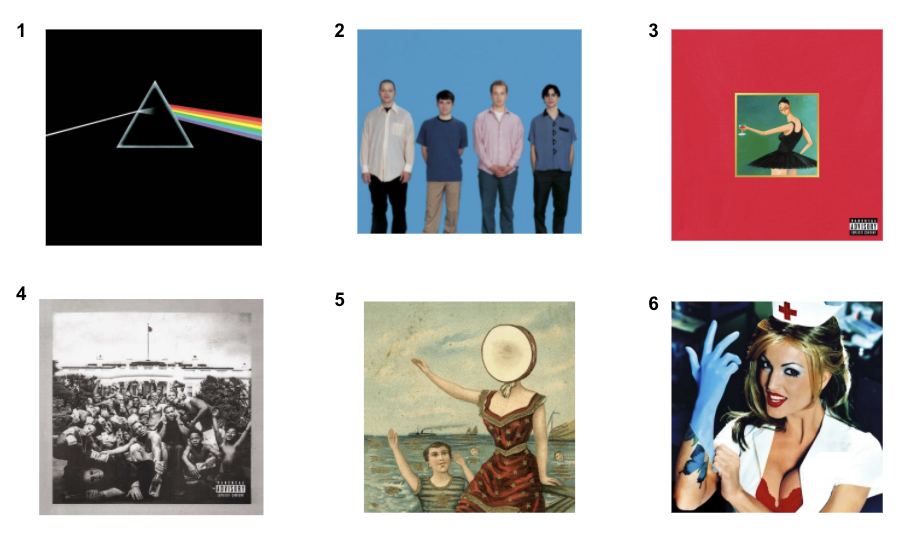 1. Pink Floyd: Dark Side of the Moon

2. Weezer: Weezer (Blue Album)
3. Kanye West: My Beautiful Dark Twisted Fantasy 
4. Kendrick Lamar: To Pimp a Butterfly
5. Neutral Milk Hotel: In the Aeroplane Over the Sea
6. Blink-182: Enema of the State
Older messages

☕️ Full house
Monday, August 30, 2021
Why brands are bringing media in-house. August 30, 2021 Marketing Brew TOGETHER WITH BELAY Good Monday afternoon. Over the weekend, we saw the perfect ad. In today's edition: Media heads inside Oat

☕️ Stocked up
Monday, August 30, 2021
Checking in on post-pandemic consumer habits. August 30, 2021 Retail Brew TOGETHER WITH Bazaarvoice Hello again. It's somehow the last week of August, so savor it (and today's newsletter). In

💼 WFH
Monday, August 30, 2021
Lonely, oh so lonely August 30, 2021 | View Online | Sign Up Sidekick Logo TOGETHER WITH WSJwine Good news, Sidekick readers! Drake announced that his new album, Certified Lover Boy, is dropping on 9/3

☕ Shaky foundation
Monday, August 30, 2021
What's a crypto broker, anyway? August 30, 2021 Emerging Tech Brew SPONSORED BY SAP Good morning. Next time we send this newsletter, it will be September. How that statement is true, we cannot say.

☕️ Category 4
Monday, August 30, 2021
Ida makes landfall on the same date as Hurricane Katrina... August 30, 2021 View Online | Sign Up Daily Brew TOGETHER WITH SimpliSafe Good morning. Lot of Nebraska content up here these days, but I