Deploy faster and safer with ConfigCat's Feature Flags
Sponsored
Product Releases shouldn't be SCARY
Every Product Manager and Software Developer should know that pushing feature updates to production via traditional channels is as archaic as painting on cave walls. The smart are always quick to adapt to new, innovative technologies and this mindset is exactly what makes normal companies great.
The landscape is changing fast, especially in IT. Change isn't just necessary, but more often than not it's the single most-important variable that determines a company's chances of survival. The fact of the matter is that NOT using Feature Flags leads to a cumbersome, more expensive and slower type of rollout.
Simply put, it makes your project less competitive with those that have their deployments better organized, and that's an edge that you can't afford to lose .
Feature Flags are changing the game
Many companies are using Feature Flags these days, and for good measure. It's safer and allows for more granular control over what you're building. It almost always ends up saving you money down the line, especially when calculated to how many more working hours your team would have to put in without them.
Messy deployments are a thing of the past for many companies already, and it's high-time that your organization joins in on the innovation as well.
Learn more about Feature Flags by reading our free blog right here
What is ?
ConfigCat is an all-in-one hosted service solution for Feature Flag and Configuration Management.
In a nutshell, it's the solution to all the modern problems described above. It allows you to separate actual code deployments from feature releases.
This means that you can easily turn on and off new features as you desire without actually touching the code, release changes to only certain segments of your user demographic, do A/B tests before a mass rollout to see how those changes perform, and so much more.
Open Source SDKs
We put a lot of importance on openness and transparency, so our SDKs are and will always be Open Source and available to anyone wanting to take a look at them.
Check the Code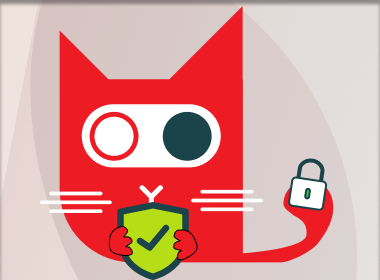 Secure by Design
We believe security should never cost extra, so we're offering enterprise-grade security in all our packages, including the free one.
Check the Documentation
What Offers
ConfigCat's Feature Flag Service offers a more innovative approach to deployment solutions, which will (among other things), allow you to quickly enable and disable new features with the flip of a switch, without pushing any new code to production. For more details on how everything works, check out our comprehensive explanation right here .
Integrations
SDKs
TRUSTED BY MANY
We strongly value the trust that our partners place in us. It's serves as both credibility and the motivation that inspires us to deliver the best product imaginable.
Key phrases
Older messages
🔥 Peek, Sommtrust, TidyCal, Beauty Agenda
Thursday, September 9, 2021
Today's Trending Products and startups. Peek Accelerate your macOS workflow with the Quick Look conveniences you always wish you had. View Sommtrust, Inc. Sommtrust is a safe alternative to
🔥 Cloud Cultivator, PhotoVibrance, SnipRSS, Chatwee Live Chat
Wednesday, September 1, 2021
Today's Trending Products and startups. Cloud Cultivator Comprehensive SSL/TLS monitoring View PhotoVibrance Transform Ordinary images into Moving Masterpieces! View SnipRSS SnipRSS helps you
Establish and grow an engaged community with Chatwee
Tuesday, August 31, 2021
Sponsored Introducing Chatwee! A social live chat app designed specifically with online communities in mind. What is Chatwee and who is it for? Chatwee is a social live chat app which has been designed
🔥 Recut, CoffeeCall, Xatkit, Netumo
Friday, August 27, 2021
Today's Trending Products and startups. 192226905-192227043.png?w=600&h=315&fit=crop Recut Edit silence out of videos automatically. View 199101093-199101116.png?w=600&h=315&fit=
Edit your videos/podcasts faster with this new app
Thursday, August 26, 2021
Sponsored Editing videos normally takes foreverrr – and it's the same story for podcasts. You can easily spend hours slicing up a raw recording – deleting the mistakes and chopping out the silence,