Wirecutter - 5 deals under $35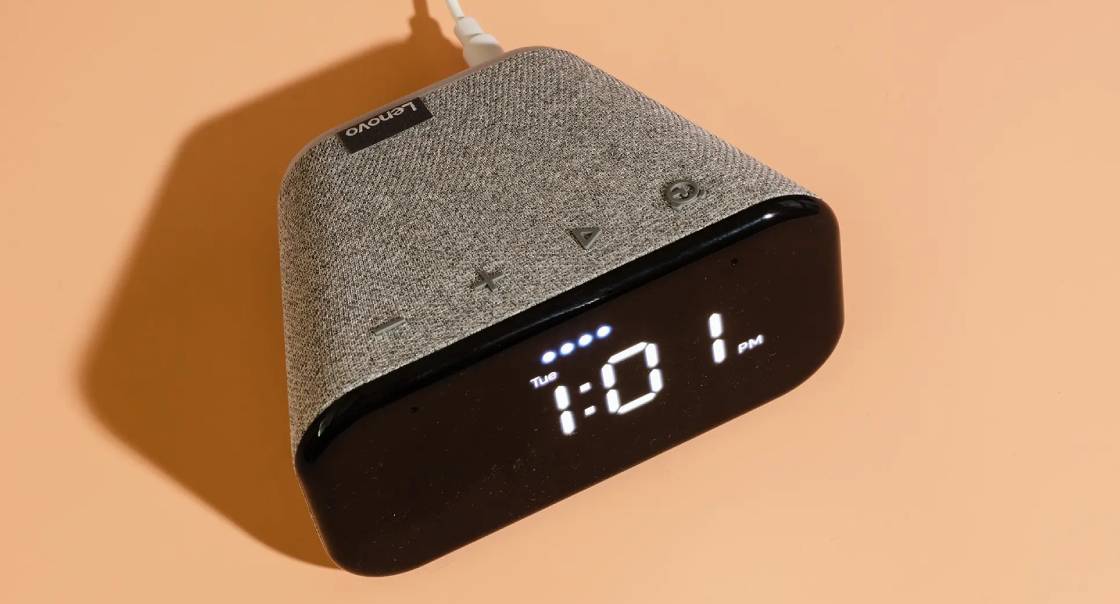 Photo: Rozette Rago

YOUR GUIDE
It's exhausting to feel chained to your budget. But with a little help from the Deals team, you can get what you want at a reasonable price. Here are five deals for under $35 that will leave you—and your wallet—happy.

Looking for something else? Hop over to our Deals page to see even more discounts.
When you buy through links on our site, we may earn an affiliate commission. Learn More ›
Deal price: $25 | Street price: $50
With store pickup
Want to upgrade your bedroom to a more distraction-free space? Replacing your phone with a dedicated alarm clock is a great place to start. Our "slightly smarter alarm clock" pick is an affordable smart alarm clock that won't take up much space on your nightstand. This clock also displays the day of the week and the weather, and can be controlled via Google Assistant—a nice step up from classic analog models. Make sure to select store pick up to take advantage of this deal.
Deal price: $31 | Street price: $36
If you live in an area prone to inclement weather, a reliable weather radio is a critical tool that can serve as a source for important news, as well as a handy light and power source for your phone. The MD-090P won't send automatic weather alerts—making it a poor choice for areas prone to tornadoes or flash-floods—but it still picks up NOAA weather-band radio signals in addition to AM/FM. It also has an excellent battery life and multiple charging options, including a hand crank generator.
Deal price: $14 | Street price: $17
The Anker PowerPort III Nano is our top USB phone charger for a reason—it's one of the smallest power bricks available that will charge your phone at the fastest speeds possible. With the right USB-C cable, most phones will charge from 0-to-50% in just 30 minutes. Not only that, but The Nano can power Apple's MagSafe wireless charging system at its maximum 15 watts. Although this deal doesn't match the previous low, it's the best price we've seen within the past six months.
Deal price: $9 | Street price: $12
If you're looking to restock on office gear, snag a 16-pack of assorted dry erase markers from our guide to the best home-office furniture and supplies. These markers are strongly pigmented, long-lasting, and easily erasable. Their chiseled tip also gives you versatile line options, making them a great option for both writing and drawing.

We hope you never have to use your pet insurance—but it can still be a good protective measure to have in place in case of emergencies.
Any good vacuum should effectively clean up pet hair, but unlike a canister model, a robot vacuum can keep up a constant cadence with minimal effort.
Key phrases
Older messages
Monday, September 13, 2021
Get the very best for less Photo: Nick Guy YOUR GUIDE Wirecutter Deals Team From flights to phones, an upgrade is always exciting—but it can be expensive, too. Luckily, it doesn't always have to be
Your plants deserve a good watering can
Sunday, September 12, 2021
Plus: The best bike locks, how to start composting, and more Our favorite watering cans A well-designed watering can doesn't just quench your plants' thirst—it does so while wasting less water,
Saturday, September 11, 2021
Discounts on pens, toys, earbuds, and more. Photo: Michael Hession YOUR GUIDE Wirecutter Deals Team Just because it's the weekend doesn't mean your budget needs to fly the coop. Today we found
Friday, September 10, 2021
Plus a couple extra deals we love, including our favorite mattress Great deals just in time for the weekend It's almost the weekend and we can't think of anything better than kickstarting your
Thursday, September 9, 2021
Get the best for less Photo: Rozette Rago YOUR GUIDE Wirecutter Deals Team Sticking to a budget isn't easy—especially at the start of the month. Luckily, the Deals team is here to help. Here are