Vox Sentences - Lessons from California's recall
California's recall system faces questions; the EU announces a new anti-pandemic agency.
Tonight's Sentences was written by Ellen Ioanes.
California's gubernatorial recall system could be in for major changes
Justin Sullivan/Getty Images
The EU unveils a new anti-pandemic strategy
European Commission President Ursula von der Leyen announced the creation of a new agency meant to battle — and prevent — future pandemics. The Health Emergency Preparedness and Response Authority, or HERA, was announced during her state of the union address on Wednesday. [NYT / Elian Peltier and Monica Pronczuk]
The new agency will be a coordination point for the health authorities of EU member countries. "We have the innovation and scientific capacity, the private sector knowledge, we have competent national authorities," von der Leyen said as she announced 50 billion euros in funding for the new agency by 2027. [European Commission]
In Wednesday's speech, von der Leyen also laid out the Commission's plan to donate 200 million doses of the Covid-19 vaccine to low-income countries, in addition to the 250 million it has already pledged. [Deutsche Welle]
Europe's slow start in vaccinating against the Covid-19 virus has sped up in recent months, with 70 percent of European adults now fully vaccinated. However, not all European countries have had successful vaccination drives; in Bulgaria, where only 20 percent of adults are vaccinated against the virus, more than 19,000 people have died from the virus since the start of the pandemic. [AP / Stephen McGrath]
Von der Leyen didn't detail the organizational structure of the new agency in her speech, but a May 2021 report from the Wellcome Trust and the Federation of European Academies of Medicine noted that HERA will be modeled on the US Biomedical Advanced Research and Development Authority. The new agency is to be mobilized in 2023. [FEAM / Wellcome Trust]
"Vox Sentences is my morning cup of reality. The daily updates are succinct, relevant, and clever, and they have become my go-to source for more in-depth coverage". – Woody, Vox contributor
In a deal with federal prosecutors, three former US intelligence operatives admitted to hacking into US systems for the UAE in order to spy on journalists, human rights defenders, and other governments. They'll pay $1.69 million in penalties. [Reuters / Joel Schectman and Christopher Bing]
Rep. Alexandria Ocasio-Cortez (D-NY) announced her plan to introduce a bill extending federal pandemic unemployment insurance, which expired September 6, until February 1, 2022. [NBC / Jennifer Liu]
North Korea and South Korea tested ballistic missiles within hours of each other on Wednesday, adding strain to the delicate bilateral relations between the nations. [AP / Hyung-Jin Kim and Kim Tong-Hyung]
Players from Afghanistan's female youth soccer teams, their families, and their coaches arrived in Pakistan on Wednesday, seeking asylum from the new Taliban-led government. [Reuters / Charlotte Greenfield and Mubasher Bukhari]
"To be clear, I blame Larry Nassar, and I also blame an entire system that enabled and perpetrated his abuse."
President Joe Biden is taking a new approach to fight the pandemic. Former acting CDC director Richard Besser explains the vaccine mandates and the booster shot debate. [Spotify]
This email was sent to you. Manage your email preferences or unsubscribe. If you value Vox's unique explanatory journalism, support our work with a one-time or recurring contribution.
View our Privacy Notice and our Terms of Service.
Vox Media, 1201 Connecticut Ave. NW, Floor 11, Washington, DC 20036.
Copyright © 2021. All rights reserved.
Tags
Older messages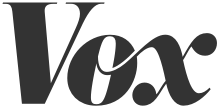 A voting rights compromise
Tuesday, September 14, 2021
Plus, the UK announces coronavirus vaccine booster shots. Vox is aiming to add 2500 financial contributions from readers in the next 30 days, to help keep our journalism on the evolving pandemic free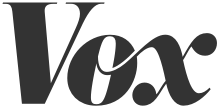 Biden goes West
Monday, September 13, 2021
Plus, the Taliban says women must study in all-female classrooms. Vox is aiming to add 2500 financial contributions from readers in the next 30 days, to help keep our journalism on the evolving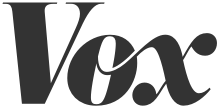 9/11, 20 years later
Friday, September 10, 2021
Plus, President Biden's sweeping vaccine mandate. Vox is aiming to add 2500 financial contributions from readers in the next 30 days, to help keep our journalism on the evolving pandemic free as we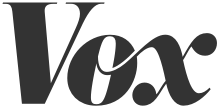 Anti-taxers
Thursday, September 9, 2021
Lobbyists are trying to water down Democrats' new tax initiatives; a new Brazilian policy restricts tech companies' control over their platforms. Vox is aiming to add 2500 financial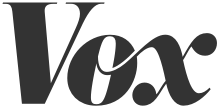 Texas messes with voting rights
Wednesday, September 8, 2021
Plus, Mexico's Supreme Court decriminalized abortion. Texas Gov. Greg Abbott signed a restrictive voting rights bill; Mexico's Supreme Court decriminalized abortion. Tonight's Sentences was