Daily Money - Money's Best Places to Live 2021
Presented by
An easier way to buy, sell or refi your home
It feels like the world has known about Chanhassen, Minnesota, for a while. Well, if you're a Prince fan, anyway. The late pop star set up his famed Paisley Park studio in Chanhassen in the mid-'80s, and it became the stuff of music legends, alongside iconic spots like Sun Studios in Memphis and Muscle Shoals in Alabama.
Money has a different point of view on Chanhassen these days: It's
earned the top spot
on our 35th annual
Best Places to Live list
. We spent the last several months crunching thousands of data points to find the 50 best places to live in America right now.
Chanhassen stood out because of its economic opportunity, job growth and vibrant connection to the outdoors. Check out our in-depth story about why
Chanhassen's our No. 1 pick
, and here to see
Money's full list of 50
. Maybe your hometown is on there!
Money's 2021-2022 Best Places to Live list is brought to you in part by our sponsor Better, the online mortgage company that promises "an easier way to buy, sell or refi your home." If you're looking for a new company to service your mortgage needs, with zero commissions and lender fees,
check them out
.
Sincerely,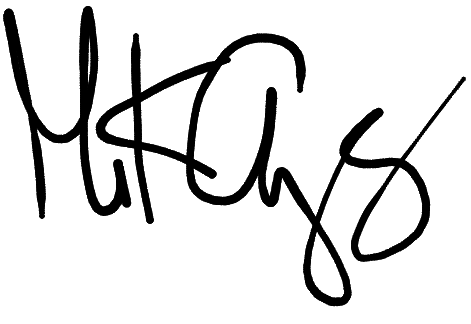 Executive Editor
This newsletter is free because Money earns a commission when you click or make purchases from the links in this email and on our site. We also receive compensation for some of the products and services featured in this message. Offers may be subject to change without notice.
Learn more
about how we make money.
Better is a family of companies | Better Mortgage, NMLS # 330511. Better Real Estate, LLC. Addresses & license numbers may be found at
better.com/with/better-realestate-license
Privacy Policy
•
Advertise With Us
•
We're Hiring!
To stop receiving these emails,
unsubscribe or manage your email preferences
.
Copyright ©2021 Ad Practitioners, LLC. All rights reserved.
Metro Office Park Calle 1, Building 7 Suite 204, Guaynabo, Puerto Rico 00968, U.S.

Key phrases
Older messages
Issue #111: Insurance rules everything around me
Wednesday, September 15, 2021
plus bird mustache + Rubik's Yoda September 15, 2021 • Issue #111 Presented by An easier way to buy, sell or refi your home LEARN MORE Hi y'all — When I was in college, I took a class called "
This Is The Average Credit Score for Every Age
Tuesday, September 14, 2021
Teens may have the wrong idea about stocks September 14, 2021 Like many Americans, I spent a lot less money than usual during lockdown last year. But then I more than made up for it with a kitchen
Avoid This Common Investing Mistake
Friday, September 10, 2021
How the pandemic has weakened Social Security September 10, 2021 Psst: Investing is easy. Some people just make it seem hard because they want you to pay them to do it for you. In fact, you can do it
Issue #110: Why is AmEx peeking at my shopping list?
Wednesday, September 8, 2021
plus bat babble + Drake kindness September 8, 2021 • Issue #110 Dollar Scholar Dollar Scholar Hi y'all — A few weeks ago, the NSFW subscription service OnlyFans made the shocking decision to ban
Issue #109: Being vaxxed may save me cash on health insurance
Wednesday, September 1, 2021
plus fake TV + an inspiring stop sign September 1, 2021 • Issue #109 Dollar Scholar Dollar Scholar Hi y'all — Perhaps the best song in High School Musical is "Stick to the Status Quo," a group