Unboxed This Week: How Members Got The Patta x Air Max 1 🌊
Unboxed
This Week: How Members Got The Patta x Air Max 1, Member Events are Back
, SoleSavy x Jordan Partnership
Last week we had our first in-person member events since early 2020. There was great energy in the room and we look forward to more. But now- it's time to talk sneaker news.

OFF-WHITE x Air Jordan 2 is coming soon

Why the Nike Air Trainer 1 is primed for a return
Check out SoleSavy x Jordan in the Nike App
Recapping the Patta AM1 launch
SoleSavy News
Jordan Brand Partnership Highlights SoleSavy Members
Sneaker culture has always been rooted in community. Different personalities, backgrounds, and individuals coming together to enjoy one thing — sneakers. The goal at SoleSavy is to bring sneaker enthusiasts together in a space that informs, excites, and inspires.

In partnership with Jordan Brand, we've highlighted some of our members and their stories alongside the Fall Jordan Heritage Collection. This community showcase spotlights the people that make SoleSavy great + a look at how they style the latest gear from the Jumpman.

Head over to the Nike app to see the SoleSavy community in their element. Stay tuned for giveaways and more features from the partnership.
Release Recap
How We Helped Members Get the Patta x Nike Air Max 1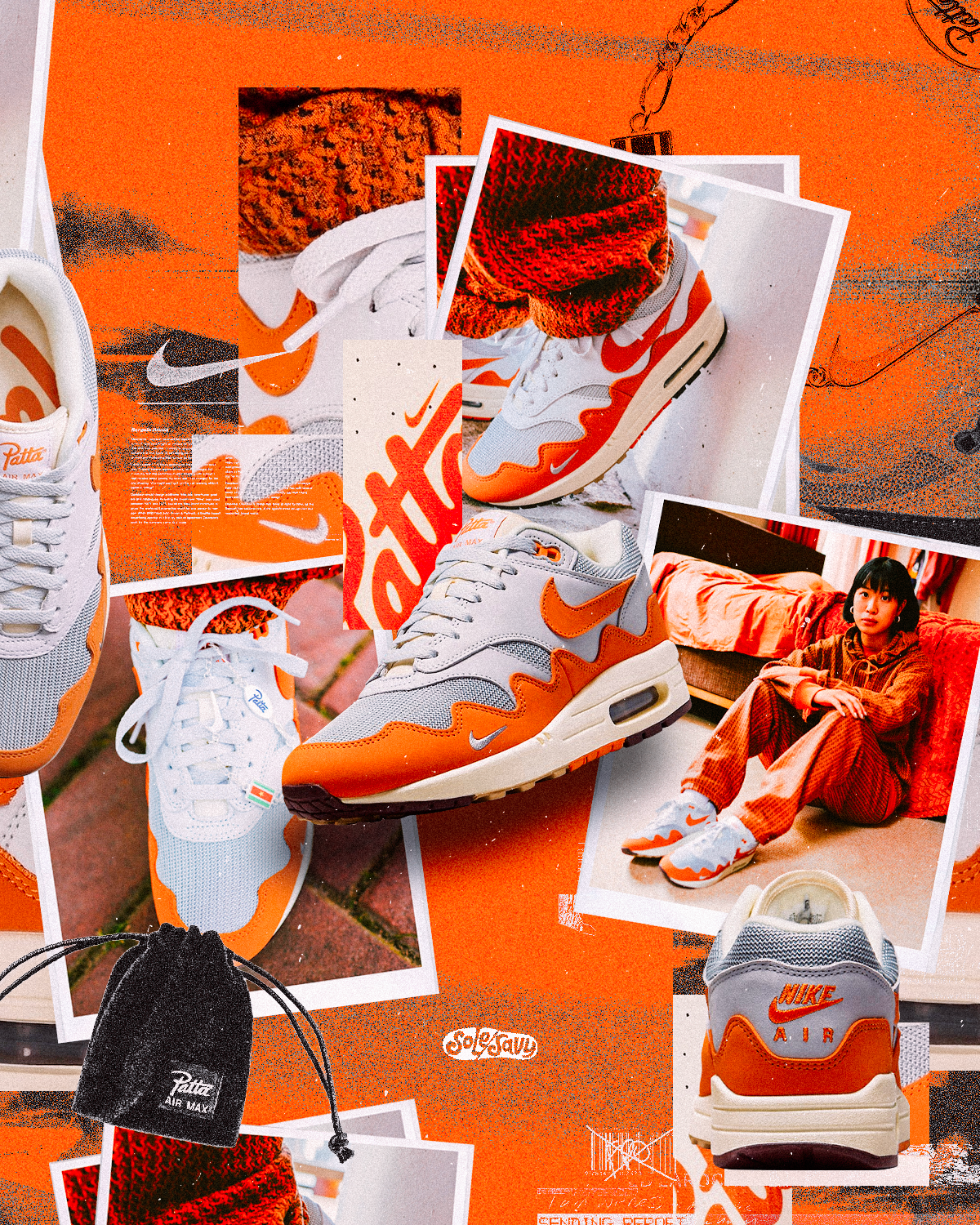 Late last week, Patta and Nike released their seventh collaboration - the Patta x Nike Air Max 1 "Monarch." A familiar stranger, this collab is inspired by Patta's relationship with the Air Max community. A relationship that's over a decade strong (Patta x Nike partnership began in 2008) and has seen the brand reinterpret 5 Air Maxes. The wave pattern and mini Swoosh on this effort provide a twist that even purists can appreciate. With images circulating for months, anticipation was high for this collaboration.

Our Release Day Coverage: About 12 min. before the release we were able to supply members with the correct link to the new web domain where the release would occur (giving ample time to prep). We also supplied potential hCaptcha answers to cut down checkout time. There were some site hiccups, and checkout was slow, but we were fortunately able to help a fair amount of members cop.

For those that didn't, we highly recommend setting up Drop Alerts for this release. This'll ensure you're notified of any restocks that may occur over the next few weeks, especially ahead of this week's wider release at select boutiques. We recommend the following keywords: Patta x Nike Air Max 1 (Metallic Silver/Monarch-Pure Platinum) & Monarch.
Feature
SoleStyle: Fall/Winter '21 Trend Report
The Fall/Winter '21 season is a culmination of unique uncertainties, pent-up creative energies, and an insatiable desire from designers to bring a positive light into dark times. The trends spotted on the runway this season for both Men and Women are approachable, yet inspirational. This season sees a new iteration of workwear, the evolution of pants, bold statement knits, all tied together by explosive pops of color. With so much newness and excitement, it is apparent that the Fall/Winter '21 season can be defined with one word: Optimism.

From JW Anderson, to A-COLD-WALL*, Junya Watanbe, and more, we have you covered on what to look for this season.

Read the FW21 trend report by Henry Yeh on SoleSavy for more.
SoleSavy News
Member-Only Events are Back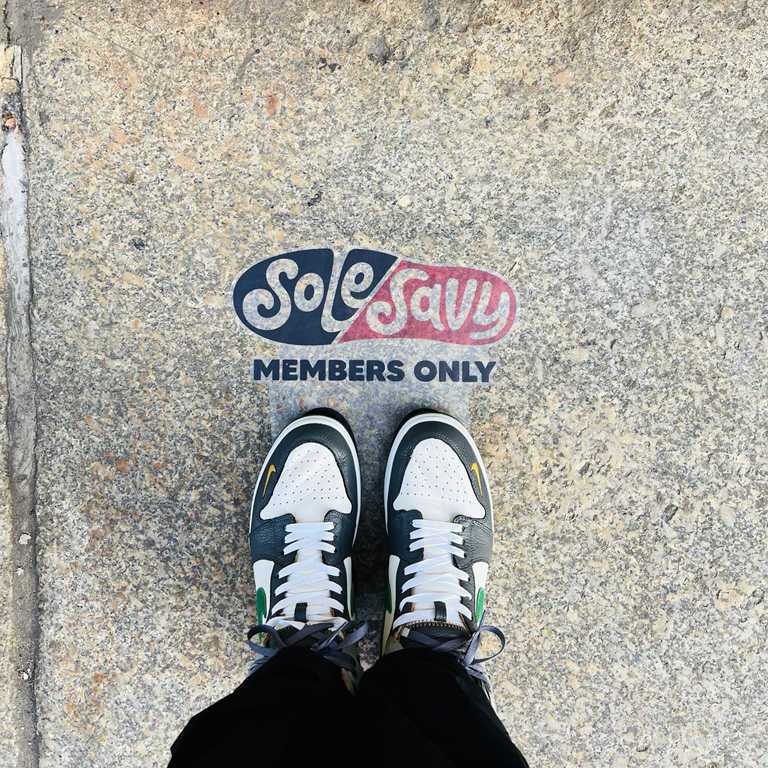 It's been a minute, but we're finally back with member-only events. Last week, we had the pleasure of meeting up in New York and Toronto with some of our members. The nights were filled with networking, giveaways, and of course a whole lot of heat on feet.

Thank you to everyone who came and helped make it a safe, fun and inclusive event. Stay tuned for more events in the upcoming months. We can't wait to see you all.
Features
Why The Nike Air Trainer 1 Is Ripe For A Comeback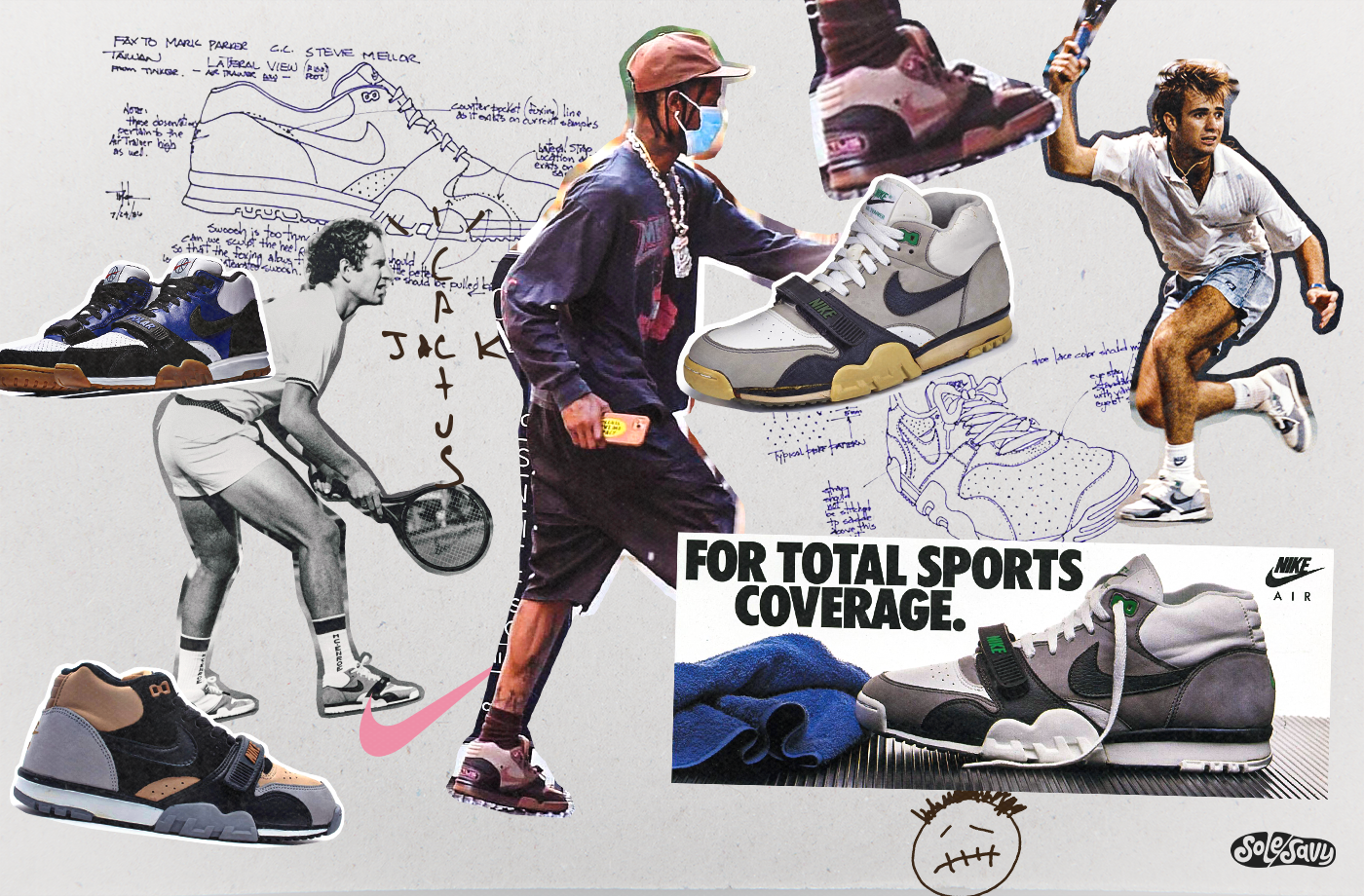 Travis Scott is one of footwear's current kingmakers. Alongside the likes of Virgil Abloh and Kanye West, Scott holds enough sway to take a shoe from obscurity to most talked about simply by wearing it. We've seen paparazzi pics and leaks for four potential Air Trainer 1 colorways linked to La Flame in recent weeks. So could Scott's co-sign breathe life into this effectively obsolete and oft-overlooked category?

Thankfully, the Air Trainer 1 carries its own cultural cache. La Flame only needs to bring a little energy to kickstart the movement.

Read more by John Gotty over at SoleSavy ahead of the Air Trainer 1's explosion.
Features
How PUMA & The Black Fives Foundation are Making History Now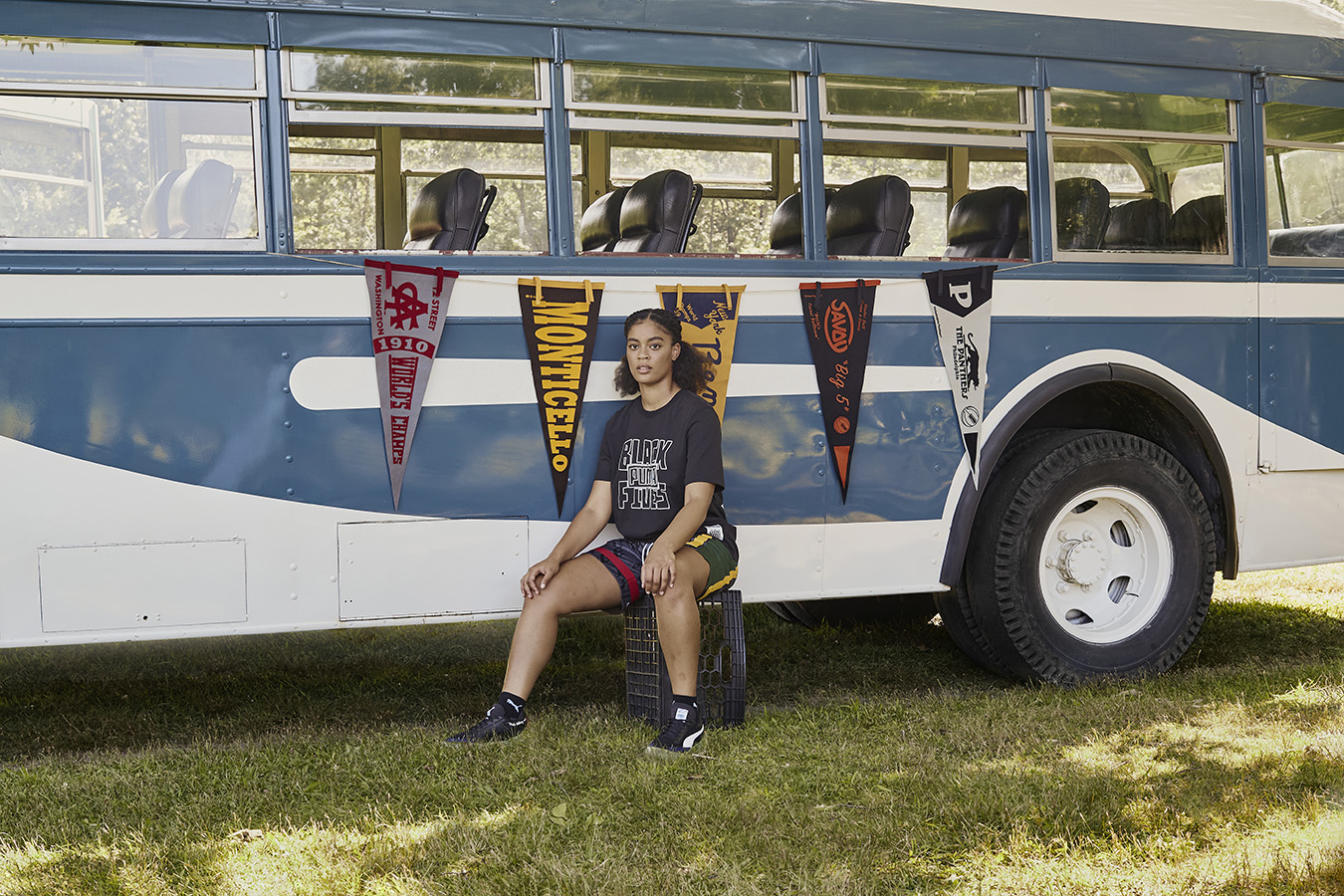 PUMA continues to celebrate basketball heritage through its inline product as well as extended partnerships. The Black Fives Foundation, an organization dedicated to the pre-NBA days where Black players traveled all around the country, follows up its collaboration with the brand with an all-new collection.

Following the "Make History Now" motif, the second The Black Fives x PUMA capsule highlights the teams' journey during the Jim Crow era.

Their journeys played an instrumental role in popularizing the game while providing essential cultural inspiration to Black communities across America. This collection of vintage-inspired designs and fabrications showcases these experiences with historical graphics and authentic logos maintained by the Foundation.

We spoke to Claude Johnson, Founder & Executive Director of The Black Fives Foundation, ahead of the latest collection. Learn what he had to say on SoleSavy for more.
Industry News
Nike Unveils All-New LeBron James Innovation Center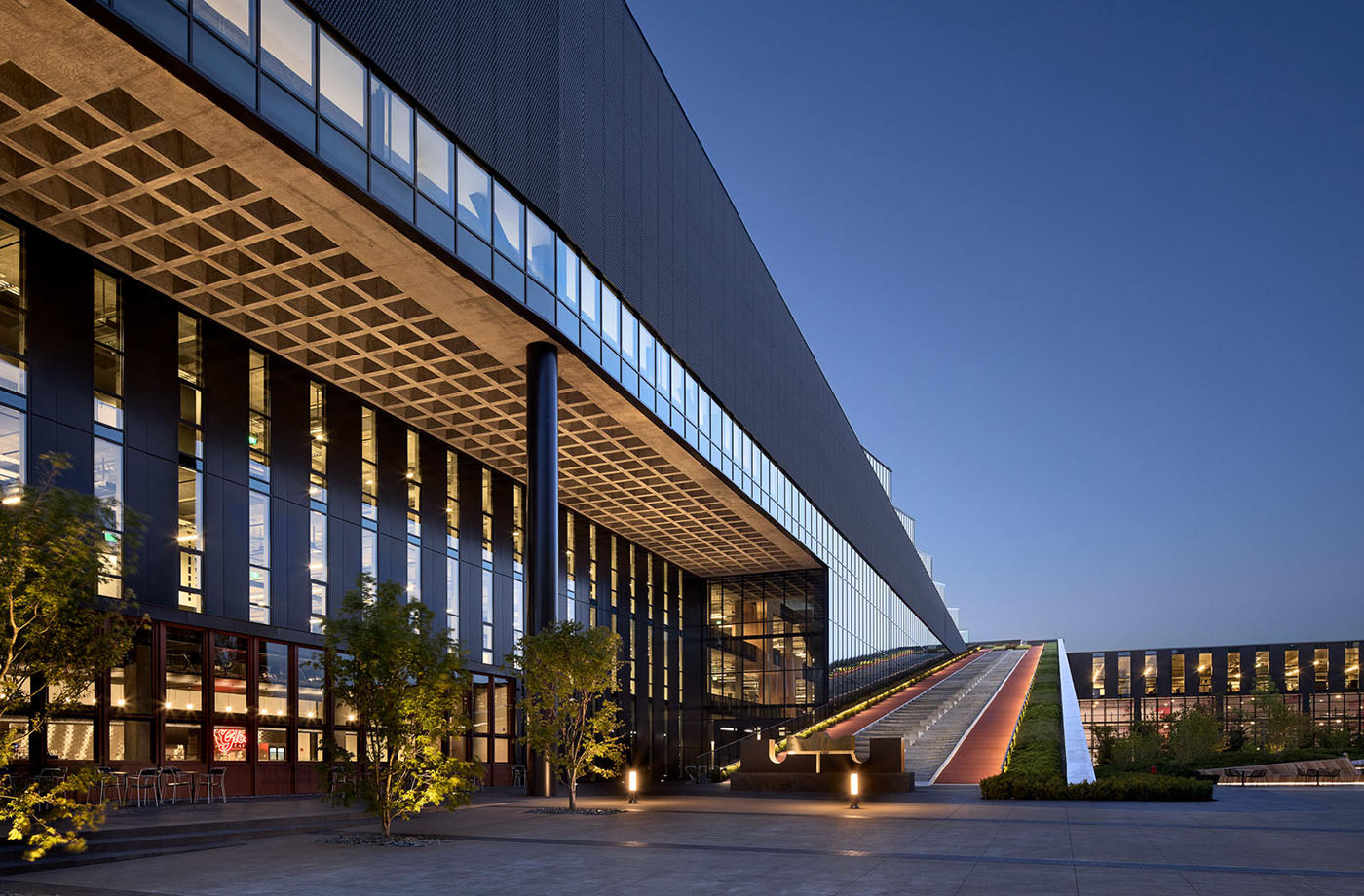 Nike continues to honor one of its most celebrated athletes with the all-new LeBron James Innovation Center at its world headquarters in Beaverton, OR. Engineered to better analyze its athletes for a higher level of performance, the LJIC is the pinnacle of the future.

Facilities include a full-size basketball court, a 200-meter endurance track, a 100-meter straight away, and an artificial turf training pitch — all in service of capturing athletes in motion at full speed. Along with the force plates and motion-capture equipment mentioned above, a series of four advanced climate chambers mimic a variety of conditions.

Take a detailed look at the all-new facility here.

–Luis T.
Opinion
Collegium Takes a Step Forward with the Pillar Devastator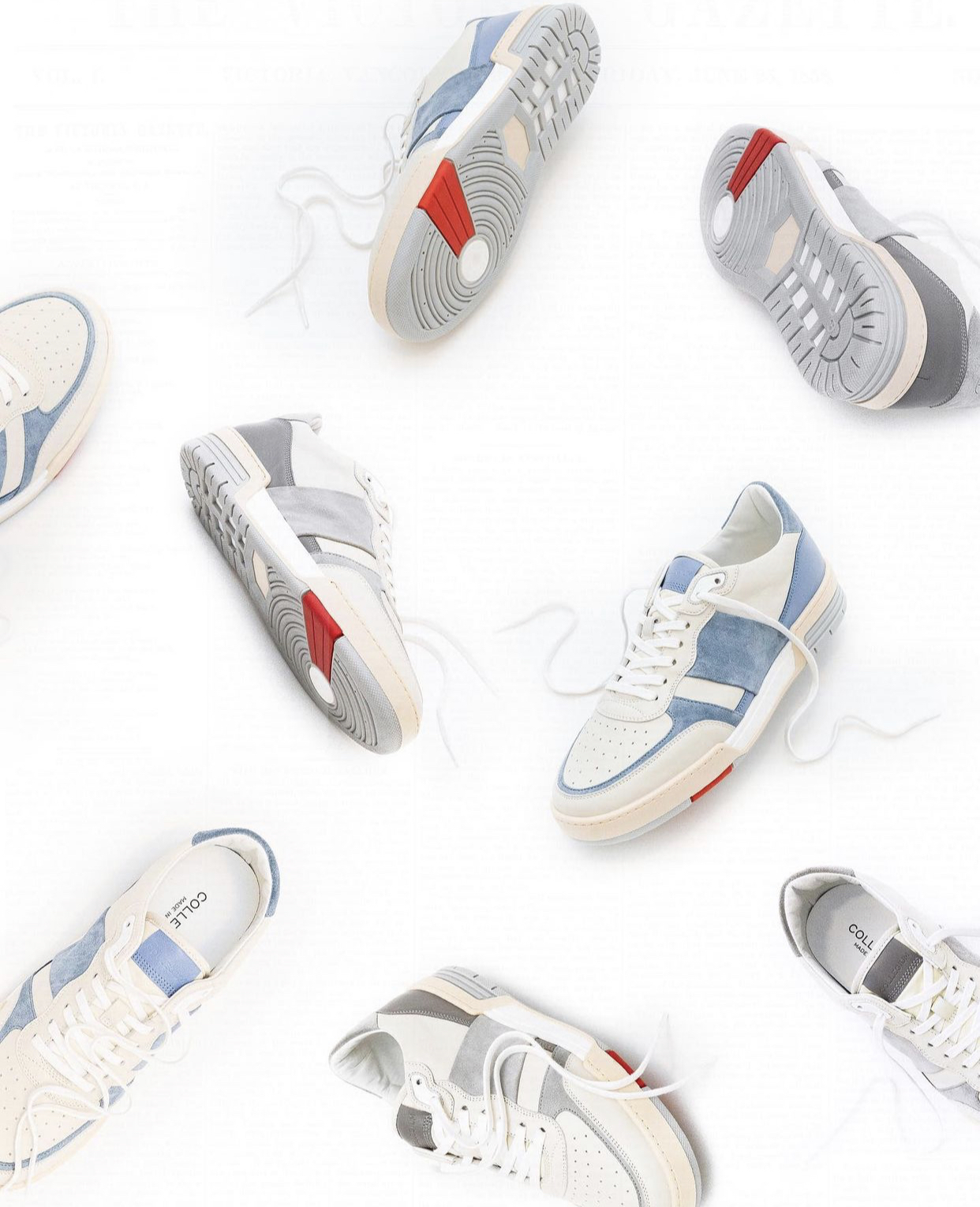 California-based footwear brand Collegium has been steadily winning the attention of sneakerheads since 2015. They first got on my radar because of a Chelsea boot they made, but it's clear that sneakers are the soul of the brand. While many of their silhouettes have been reworked classics, they've always stood out because it felt like real sneakerheads were behind the designs. This isn't the case for every mall brand or startup that wants to jump into sneakers with the same "affordable luxury" alternatives and talking points. That works for some, but we only need so many spinoffs of the Common Projects Achilles. Yes, I know that Collegium tried that, but again, it's always felt like this is the rare upstart sneaker brand that actually "gets it."

Their most popular sneaker has to be the Air Jordan 1 inspired "Destroyer," which even came in Bred and Royal colorways and is reminiscent of the Saint Laurent AJ1 spinoff that was popular in years past. Not a shoe for me, but the sneaker community's adoption of it isn't surprising when you look at OG AJ1 colorway aftermarket prices. That, combined with an era less offended by bootleg and a sneakerhead's approach to storytelling and styling, puts Collegium in a prime position to own this niche of sneaker culture. But it's their new silhouette, the "Devastator," that really caught my attention. I get Air Jordan 2 vibes, but most comparisons seem to point to Virgil Abloh's Louis Vuitton Trainer. Given that the LV trainer has its own inspiration tied back to Avia, maybe that makes Collegium's take on it less offensive to a purist like myself. Or perhaps it's the Italian quality, price points, men's and women's sizing, and subtle Air Jordan nods. There's no question they could keep eating off sought-after AJ1 colorways, and maybe they will, but delivering on a new, less familiar silhouette is a step forward to me.

–Marco Henry
🎙️
DP, Anna Bediones, and Marco Henry Negrete are in studio and talking hoops. More specifically, discussing the biggest sneaker storylines for the upcoming NBA season. Kobe x Nike, Lamelo, Kawhi x New Balance and so much more

. Listen

here

.

🍓

After a series of delays, we finally get a release date for the second colorway of the Social Status x Nike Dunk "Free Lunch" collection with the "Strawberry Milk" iteration.

Read more
here
.
👀
Reebok is teaming up with Eames, the legendary design house, for a collection that honors both entities and their design ethos. The upcoming Eames x Reebok Club C collection merges heritage and elegance, much like Eames' creations
. Closer look

here

.

🏀
OFF-WHITE x Air Jordan 2 is Coming Soon
Virgil Abloh continues his hot streak with Jordan Brand as he takes on the Air Jordan 2 Low. Tapping into the model's heritage and molded after Jordan's worn, and now cracked pair, the OFF-WHITE x Air Jordan 2 is set to turn doubters to believers.
Detailed look

here

.
F U N   F A C T

Patta is a Dutch streetwear and sneaker boutique based in Amsterdam, founded by Edson Sabajo and Guillaume Schmidt in
2004
.
SHARE THIS EMAIL
If not, give us your feedback and we will do our best to become better...
...and take a moment and share our newsletter ❤️
Key phrases