Data Science Weekly - Data Science Weekly - Issue 412
Curated news, articles and jobs related to Data Science.
Keep up with all the latest developments
Email not displaying correctly?
View it in your browser.

Issue #412

October 14 2021
Editor Picks
---
A Message from this week's Sponsor:



Live Webinar | How to leverage AI for BI at scale

Thursday, Oct 21, 2021 at 2PM ET (11AM PT)

Learn how to harness the power of AI for BI, democratize data, and improve analytics at scale with featured speakers from Snowflake and Cardinal Health.


---
Data Science Articles & Videos
---
Tools*



Create AI-powered search and recommendation apps with Pinecone

Pinecone is a fully managed vector database that makes it easy to add vector search to production applications. It combines state-of-the-art vector search libraries, advanced features such as filtering, and distributed infrastructure to provide high performance and reliability at any scale. Get started now — it's free!



*Sponsored post. If you want to be featured here, or as our main sponsor, contact us!



---
Jobs
Want to post a job here? Email us for details >> team@datascienceweekly.org
---
Training & Resources
---
Books

Key phrases
Older messages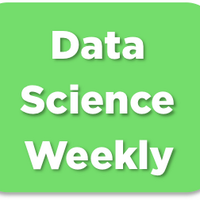 Data Science Weekly - Issue 411
Friday, October 8, 2021
Curated news, articles and jobs related to Data Science. Keep up with all the latest developments Email not displaying correctly? View it in your browser. Issue #411 October 07 2021 Editor Picks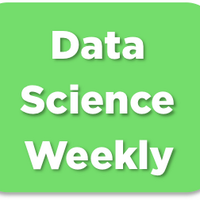 [in case you missed it] Data Science Weekly - Issue 410
Sunday, October 3, 2021
Curated news, articles and jobs related to Data Science. Keep up with all the latest developments Email not displaying correctly? View it in your browser. Issue #410 September 30 2021 Editor Picks Top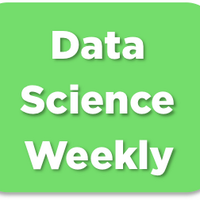 Data Science Weekly - Issue 410
Friday, October 1, 2021
Curated news, articles and jobs related to Data Science. Keep up with all the latest developments Email not displaying correctly? View it in your browser. Issue #410 September 30 2021 Editor Picks Top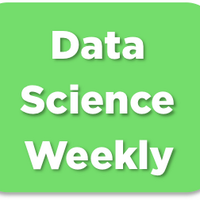 Data Science Weekly - Issue 409
Friday, September 24, 2021
Curated news, articles and jobs related to Data Science. Keep up with all the latest developments Email not displaying correctly? View it in your browser. Issue #409 September 23 2021 Editor Picks Tree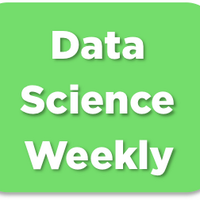 Data Science Weekly - Issue 408
Friday, September 17, 2021
Curated news, articles and jobs related to Data Science. Keep up with all the latest developments Email not displaying correctly? View it in your browser. Issue #408 September 16 2021 Editor Picks The