Mirabel Madrigal Is Disney's Incredibly Relatable New Character
Nov. 18 2021

Presented by Disney

Disney's newest film, Encanto, is a story about the magical Madrigal family who live in Colombia in a fantastical, enchanted place referred to as the "Encanto". Each member of the family has received a magical gift and a room in their enchanted home that reflects it. Mirabel is the only member of the family without a gift, and although she'll never admit it, all she truly wants is to belong. But when it's revealed that the Encanto is in danger, it seems as though Mirabel is the only one who can save them. The journey that follows is full of self-discovery, family, and acceptance. Click here to discover the magic of Encanto
You're receiving this email because you signed up to receive communications from BDG Media. If you believe this has been sent to you in error, please safely unsubscribe.

315 Park Ave. South, New York, NY 10010



Copyright 2021 BDG Media, Inc. All rights reserved.

Key phrases
Older messages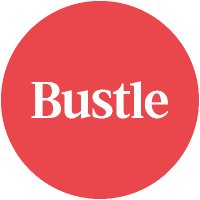 The Real Reason Jim & Pam Barely Kissed At Their Wedding
Wednesday, November 17, 2021
Plus, Huma Abedin on what she was doing and wearing when she was 28. ‌ ‌ ‌ ‌ ‌ ‌ ‌ ‌ ‌ ‌ ‌ ‌ ‌ ‌ ‌ ‌ ‌ ‌ ‌ ‌ ‌ ‌ ‌ ‌ ‌ ‌ ‌ ‌ ‌ ‌ ‌ ‌ ‌ ‌ ‌ ‌ ‌ ‌ ‌ ‌ ‌ ‌ ‌ ‌ ‌ ‌ ‌ ‌ ‌ ‌ ‌ ‌ ‌ ‌ ‌ ‌ ‌ ‌ ‌ ‌ ‌ ‌ ‌ ‌ ‌ ‌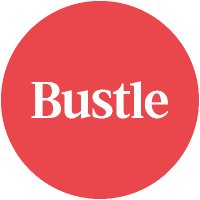 Adele's Saturn Earrings Have A Hidden Meaning
Wednesday, November 17, 2021
Plus, 12 stylish hair trends that will be everywhere next year. ‌ ‌ ‌ ‌ ‌ ‌ ‌ ‌ ‌ ‌ ‌ ‌ ‌ ‌ ‌ ‌ ‌ ‌ ‌ ‌ ‌ ‌ ‌ ‌ ‌ ‌ ‌ ‌ ‌ ‌ ‌ ‌ ‌ ‌ ‌ ‌ ‌ ‌ ‌ ‌ ‌ ‌ ‌ ‌ ‌ ‌ ‌ ‌ ‌ ‌ ‌ ‌ ‌ ‌ ‌ ‌ ‌ ‌ ‌ ‌ ‌ ‌ ‌ ‌ ‌ ‌ ‌ ‌ ‌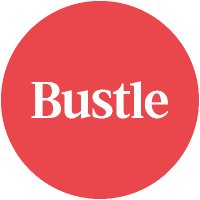 Which Actress Is Taylor Referencing In "All Too Well"?
Tuesday, November 16, 2021
Plus, a genius hack for smoothing pesky flyaways. ‌ ‌ ‌ ‌ ‌ ‌ ‌ ‌ ‌ ‌ ‌ ‌ ‌ ‌ ‌ ‌ ‌ ‌ ‌ ‌ ‌ ‌ ‌ ‌ ‌ ‌ ‌ ‌ ‌ ‌ ‌ ‌ ‌ ‌ ‌ ‌ ‌ ‌ ‌ ‌ ‌ ‌ ‌ ‌ ‌ ‌ ‌ ‌ ‌ ‌ ‌ ‌ ‌ ‌ ‌ ‌ ‌ ‌ ‌ ‌ ‌ ‌ ‌ ‌ ‌ ‌ ‌ ‌ ‌ ‌ ‌ ‌ ‌ ‌ ‌ ‌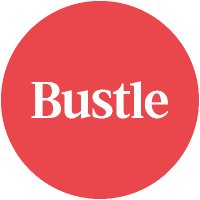 4 Sex Toys That Help You ~Get In Touch~ With Yourself
Saturday, November 13, 2021
Meet the sexual wellness brand focused on closing the pleasure gap. ‌ ‌ ‌ ‌ ‌ ‌ ‌ ‌ ‌ ‌ ‌ ‌ ‌ ‌ ‌ ‌ ‌ ‌ Nov. 13 2021 Bustle logo alt_text Meet Dame, The Sexual Wellness Brand Focused On Closing The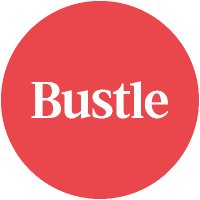 Britney Is Actually, Finally Free!
Saturday, November 13, 2021
Plus, Kristen Stewart on playing Princess Di, and how to nail the perfect photo dump aesthetic. ‌ ‌ ‌ ‌ ‌ ‌ ‌ ‌ ‌ ‌ ‌ ‌ ‌ ‌ ‌ ‌ ‌ ‌ ‌ ‌ ‌ ‌ ‌ ‌ ‌ ‌ ‌ ‌ ‌ ‌ ‌ ‌ ‌ ‌ ‌ ‌ ‌ ‌ ‌ ‌ ‌ ‌ ‌ ‌ ‌ ‌ ‌ ‌ ‌ ‌ ‌ ‌ ‌