Growth Bite: Use a paid email course to increase sales
Use a paid email course to increase sales.
Teaching something that delivers immediate results is one of the best ways to earn trust — and trust leads to conversions. Make more sales with an email course.
An email course is a sequence of educational emails sent over the course of a few days or weeks. They provide a quick win for leads while getting them invested, building trust, and moving them through your funnel. Of the 892 people who took Sean Anthony of Email Rainmaker's course, 30% bought a mid-ticket item and 10% bought his high-ticket offering, for a total of $240K to date. And it only took him a day to create it. If you've got a high-ticket product or service, Sean suggests offering a paid email course (<$100) to weed out low-quality leads. To get started, pick one specific problem that can be solved quickly (<7days). Write the course — each email should include a lesson, a story to help the customer process it, and one action item. The final email should include a call to action for your high-ticket offering. Upload the lessons to your email service provider and make it available for purchase on your site. If you want to hit a mid-ticket product too, like Sean did, add an upsell for it in your checkout flow.
Indie Hackers | Stripe | 510 Townsend St, San Francisco, California 94103
You're subscribed to the Indie Hackers Growth Bites newsletter. Click here to

unsubscribe

.

Key phrases
Older messages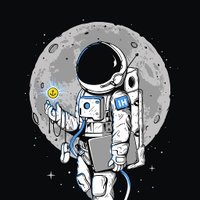 🗞 What's New: The early retirement movement
Tuesday, November 30, 2021
Also: The AI writing assistant market is booming! ‌ ‌ ‌ ‌ ‌ ‌ ‌ ‌ ‌ ‌ ‌ ‌ ‌ ‌ ‌ ‌ ‌ ‌ ‌ ‌ ‌ ‌ ‌ ‌ ‌ ‌ ‌ ‌ ‌ ‌ ‌ ‌ ‌ ‌ ‌ ‌ ‌ ‌ ‌ ‌ ‌ ‌ ‌ ‌ ‌ ‌ ‌ ‌ ‌ ‌ ‌ ‌ ‌ ‌ ‌ ‌ ‌ ‌ ‌ ‌ ‌ ‌ ‌ ‌ ‌ ‌ ‌ ‌ ‌ ‌ ‌ ‌ ‌ ‌ ‌ ‌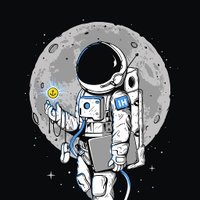 Growth Bite: Get more subscribers by adding newsletter issues to your site
Monday, November 29, 2021
You spent all that time writing your latest newsletter issue, don't just leave it there — make the most of it. Get more subscribers by posting it to your website and optimizing it for SEO.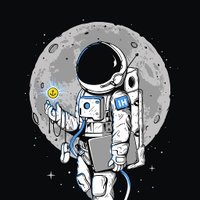 Top Milestones: First paying customers 😊
Sunday, November 28, 2021
Top milestones for the week from your fellow indie hackers. ‌ ‌ ‌ ‌ ‌ ‌ ‌ ‌ ‌ ‌ ‌ ‌ ‌ ‌ ‌ ‌ ‌ ‌ ‌ ‌ ‌ ‌ ‌ ‌ ‌ ‌ ‌ ‌ ‌ ‌ ‌ ‌ ‌ ‌ ‌ ‌ ‌ ‌ ‌ ‌ ‌ ‌ ‌ ‌ ‌ ‌ ‌ ‌ ‌ ‌ ‌ ‌ ‌ ‌ ‌ ‌ ‌ ‌ ‌ ‌ ‌ ‌ ‌ ‌ ‌ ‌ ‌ ‌ ‌ ‌ ‌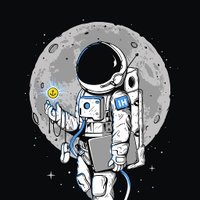 🗞 What's New: Which social media platform is best for you?
Saturday, November 27, 2021
Also: Top newsletters for founders! ‌ ‌ ‌ ‌ ‌ ‌ ‌ ‌ ‌ ‌ ‌ ‌ ‌ ‌ ‌ ‌ ‌ ‌ ‌ ‌ ‌ ‌ ‌ ‌ ‌ ‌ ‌ ‌ ‌ ‌ ‌ ‌ ‌ ‌ ‌ ‌ ‌ ‌ ‌ ‌ ‌ ‌ ‌ ‌ ‌ ‌ ‌ ‌ ‌ ‌ ‌ ‌ ‌ ‌ ‌ ‌ ‌ ‌ ‌ ‌ ‌ ‌ ‌ ‌ ‌ ‌ ‌ ‌ ‌ ‌ ‌ ‌ ‌ ‌ ‌ ‌ ‌ ‌ ‌ ‌ ‌ ‌ ‌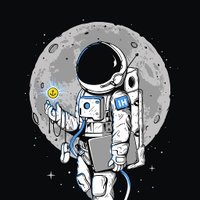 Growth Bite: Get more traffic by using forums to find easy keywords
Friday, November 26, 2021
Looking for a way to find easy keywords that you know people are talking about? Find a forum in your niche and write articles about their top keywords. Steve Toth of [SEO Notebook](https://seonotebook.