🗞 What's New: How small creators won Black Friday
Large online stores saw decreased online sales for the first time:
Many headlines say that Black Friday spending decreased, but there's much more to the story. Here's how small creators won Black Friday and Cyber Monday.
TiKTok launched Creator Next, a new portal that aims to help non-famous creators monetize their content and grow their following. A recent survey found that creators prefer using TikTok over any other platform, including YouTube, Instagram, and Facebook.
Marie Ng bootstrapped her productivity app to 700 paying customers. Below, check out her tips on branding and acquiring users, plus her Two Minute Twitter Rule.
Want to share something with nearly 85,000 indie hackers? Submit a section for us to include in a future newsletter. —Channing
💰 Small Creators Won Black Friday and Cyber Monday
from the Growth & Acquisition Channels newsletter by Darko
The results are in, and this sums up the headlines that dominated mainstream media over Black Friday and Cyber Monday:
Online spending on Black Friday decreased for the very first time.
But this is an oversimplified look into what's actually going on. Let's dig into the details.
There's a slight issue
These conclusions are based on data from Adobe Analytics, which analyzes visits to retail websites. The service is currently used by 109K websites, 8.27% of which are among the world's top 10K most popular sites:
If you visit the Adobe Analytics official website, you'll notice a button to request a demo (read: speak with a salesperson), which, combined with the stat above, indicates one thing: Adobe Analytics is a tool mostly used by large corporations.
With this in mind, a more accurate interpretation of the mainstream news data would be that online sales decreased for the first time for large online stores specifically.
This did not appear to be the case for Shopify or Amazon, both of which have a large percentage of smaller sellers.
Shopify and Amazon nailed it
Shopify reported that its merchants broke both Black Friday and Cyber Monday sales records, totaling $6.3B. This represents a 23% increase over the previous year.

Amazon also reported record sales figures, though no specifics were provided.

There is some data about people flocking to Facebook Marketplace for holiday shopping. According to a Facebook spokesperson, there's been a 40% increase in people searching for the word "gifts."
When compared to the sites in Adobe's data, Facebook Marketplace, Amazon, and Shopify all have something in common: They have a much higher percentage of smaller creators.
There are 6.4M sellers on Amazon's marketplace. 1.5M of them are active. Combined, they generate over 50% of sales on the platform.

There are more than 1.7M merchants on Shopify's platform.

Facebook Marketplace has 1B people on it, and anyone can be a seller.
Based on this data, we can safely assume that on Black Friday and Cyber Monday, people preferred to buy from smaller creators instead of big brands.
However, the whole picture is not so straightforward.
The nuanced picture
According to Adobe, one of the primary reasons for this year's lower online sales was people's preference to shop earlier:
So far, from November 1 through Cyber Monday, consumers in the US have spent $109.8B online, which is up 11.9% YoY.
It makes sense: Due to supply shortages, people have been buying items earlier. Unfortunately, there is no information available from Shopify or Amazon on whether this increase occurred on their platforms as well.
What this means for founders
First and foremost, be wary of headlines like the ones at the top of this post. They may lead you to the incorrect conclusion that Black Friday and Cyber Monday are dead.
Nope. On these dates, people shop more than ever before, and smaller creators have noticed a big difference this year.
How did you fare on Black Friday and Cyber Monday? Let's chat below!
Discuss this story, or subscribe to Growth & Acquisition Channels for more.
📰 In the News
from the Volv newsletter by Priyanka Vazirani
💊 3D printed suicide capsules are now legal in Switzerland.
📱 Debt collectors are now allowed to DM you on social media.
🍿 Movie theaters are going out of style.
📈 Metaverse-related cryptos are up by 37,000%, crushing Bitcoin and altcoins.
🏙 Fayetteville, Arkansas is overtaking Austin as the US' new urban hotspot.
Check out Volv for more 9-second news digests.
📽 TikTok's Features for (Non-Famous) Creators
from the Indie Economy newsletter by Bobby Burch
TikTok has released new tools for creators to monetize their content, and you don't need a massive following to benefit. Here's the latest news on the hottest social media platform!
Creator Next
The news: TikTok has launched Creator Next, a portal that aims to help creators monetize their content and grow their following. Creator Next gives users access to tools and features like the TikTok Creator Fund, the Creator Marketplace, LIVE Gifts, Video Gifts, and Tips.
Rich, nor famous: Previously, many of TikTok's creator features were only for users with more than 100K followers. Now, creators with 10K+ can access its more lucrative opportunities.
Eligibility: To participate in Creator Next, creators must be 18 or older, have at least 10K followers, and have at least 1K video views and at least three posts in the last 30 days. You also have to be based in the US, UK, Germany, France, Italy, or Spain.
Millions to be made: Creators are the key to TikTok's growth plans. The company will pay US creators $1B over the next three years, and more than double that investment globally.
Why it matters: TikTok is the most viable threat to YouTube, Facebook, Instagram, and Snapchat, and is steadily becoming one of the most lucrative platforms for creators to monetize their audiences. Founders and creators who want to capitalize on one of the most popular distribution channels should keep an eye on TikTok and its growing array of features.
TikTok features
Tips: Once you've enabled tips, a "Tips" icon will appear on your profile for viewers to select. Viewers can send $5, $10, $15, or a custom tip. Creators receive the entire tip, which is processed by Stripe; service fees may apply.
Creator Fund: Rather than a grant or ad revenue-sharing program, the Creator Fund calculates creators' payouts on a variety of factors that fluctuate, per TikTok. The main determinants are your content's total number of views, the authenticity of those views, the level of engagement on the content, and the content being in line with TikTok's rules.
Creator Marketplace: This is where many creators have made the lion's share of their TikTok earnings, and now you need only 10K followers to access it. The Creator Marketplace is a platform for brand and creator collaboration. Brands and agencies can browse and search the marketplace of creators in 24 countries. Creators can apply to open campaigns, or receive direct invites from brands that like their content.
LIVE and Video Gifts: Both of these features allow creators to collect "Diamonds," which are worth about $0.05 each. TikTok awards Diamonds to creators based on the popularity of their videos. One way for creators to collect Diamonds is to receive Gifts from followers on LIVE or regular short-form videos.
Users are in love
Users up: TikTok hit the 1B monthly user mark in September. The ByteDance-owned company hit the 1B monthly user mark in only four years, roughly four years faster than the pace of Instagram.
Creators love TikTok: A recent survey found that creators prefer using TikTok over any other platform, including YouTube, Instagram, and Facebook. The Influencer Marketing Factory surveyed 600 US creators to find that their favorite platform is TikTok (30%), followed by Instagram (22%), then YouTube (22%). TikTok is also where creators make the most money: TikTok (24%), Instagram (22%), then YouTube (20%).
TikTokers: TikTok's user demographics have changed a lot in the past 18 months, but it still skews young. Nearly 48% of users are between the ages of 10 and 29, while about 30% are between 30 and 49 years old. In its lawsuit against the US government, TikTok shared that it has about 100M total users in the US, including 50M daily active users.
Are you a TikTok creator? What's your experience? Please reach out!
Discuss this story, or subscribe to Indie Economy for more.
🛠 Crafting Your Sales Page
Use your full name and real photo. A real person inspires trust. Absence of a photo, or use of a nickname, gives the impression of an untrustworthy product.
Discuss this story.
🦙 Marie Ng Hit 700 Users With her Productivity App
by Marie Ng
Hey everyone, I'm Marie Ng! I spent 10 years doing branding and advertising, then went from not being able to write a single line of html to coding and launching my first product within a year.
Turns out, I really like coding! I've since bootstrapped my productivity app, Llama Life, to over 700 paying customers, and recently got accepted into the LAUNCH Accelerator.
Not going to lie, it was a hard slog, but I'm extremely happy I did it.
AMA!
What's your advice on acquiring your first paying users?
One thing to think about here is leverage. Often, people think you get the first 10, and then it can snowball by itself. But you have actively push it.
Think about what you have that you can leverage based on your current situation. For example, when you have no customers, think about where you can post to get the first one.
If you post and do well on Product Hunt, say you hit the number three product of the day, then post somewhere else about how you got the number three product of the day. This will help you get your next few customers. Maybe that second post is on Reddit, and includes some of your newest learnings.
If your Reddit post does well, then you might post it on Twitter, saying that Reddit did well and sharing the learnings that you got from it. Even if it doesn't do well, you can still post about it.
Each step creates content and things that you can leverage to get the next customer. The important thing is creating content. The beauty of it is that anyone can do that these days. There are so many platforms!
My first 10 customers were family and friends, which don't really count. Beyond that, it was Product Hunt, then Twitter, Reddit, and word-of-mouth. No marketing money spent yet (although I do want to do more later).
How do you balance marketing with shipping code?
I don't really have a schedule. I have heard some makers do one day marketing, then one day shipping code. Others do one week on, one week off.
It might depend on what stage your product is at as well.
For me, since Llama Life is still stage, I try and focus on whatever I think will contribute toward some kind of growth. That said, it's super hard because I like shipping code (as we probably all do).
One way around it is that I've built a few side projects that let me not only ship code, but also function as lead generation marketing for Llama Life.
What's your advice on branding for a new startup?
Branding is your product's personality. If you think about your product as a person, it's like how someone would describe you. It includes your vibe, energy, and characteristics.
For an early stage company, I do think it's important to give some thought to branding. Spend a few hours thinking about the vibe and feeling that you want your product to have.
When I worked in branding, here's what we used to do for big brands: We'd come up with a list of brand attributes and ensure consistency in all the communication put out. For example, here's a list for Llama Life:
Llama Life...
Helps me focus on one thing at a time.
Helps provide structure to my day.
Helps me feel productive, yet calm.
Is fun to use.
When you have a list like that, it's really easy to check it off to make sure you're consistent in how your product comes across in your marketing efforts.
When you get new feature requests, it also helps provide clarity on whether to build them or not. When I get a request, I crosscheck my brand attributes to see if the request actually fits into what the brand is trying to achieve.
What are your thoughts on building in public?
I joined Twitter when it first started, but never really used it "properly" until maybe a year ago. Building in public has been awesome for me because it keeps me accountable. As a solo founder, it has also provided me a lot of support through the indie maker community.
Everybody has different styles, but I tend to tweet like I'm just talking with friends. I typically don't do threads or schedule tweets, since it's more in the moment for me. I also have a rule for myself: If I spend more than two minutes writing a tweet, I don't post it. That's because I feel that I'm overthinking it.
Post less, engage in conversation more. It's a two-way street.
Discuss this story.
🐦 The Tweetmaster's Pick
I post the tweets indie hackers share the most. Here's today's pick:
🏁 Enjoy This Newsletter?
Forward it to a friend, and let them know they can subscribe here.
Also, you can submit a section for us to include in a future newsletter.
Special thanks to Jay Avery for editing this issue, to Nathalie Zwimpfer for the illustrations, and to Darko, Priyanka Vazirani, Bobby Burch, Ivan Romanovich, and Marie Ng for contributing posts. —Channing
Indie Hackers | Stripe | 510 Townsend St, San Francisco, California 94103
You're subscribed to the Indie Hackers Newsletter. Click here to

unsubscribe

.

Key phrases
Older messages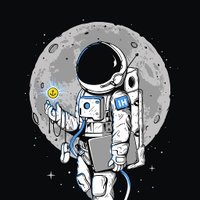 Growth Bite: Maximize pre-sales by offering a gift — not a discount
Monday, December 6, 2021
It's common practice to offer discounted pricing for pre-orders, but this may leave sales on the table. If your launch is over a week away, opt for a gift instead. Presales are great for two main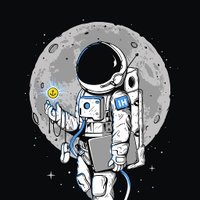 Top Milestones: Billflow is joining Stripe
Sunday, December 5, 2021
Top milestones for the week from your fellow indie hackers. ‌ ‌ ‌ ‌ ‌ ‌ ‌ ‌ ‌ ‌ ‌ ‌ ‌ ‌ ‌ ‌ ‌ ‌ ‌ ‌ ‌ ‌ ‌ ‌ ‌ ‌ ‌ ‌ ‌ ‌ ‌ ‌ ‌ ‌ ‌ ‌ ‌ ‌ ‌ ‌ ‌ ‌ ‌ ‌ ‌ ‌ ‌ ‌ ‌ ‌ ‌ ‌ ‌ ‌ ‌ ‌ ‌ ‌ ‌ ‌ ‌ ‌ ‌ ‌ ‌ ‌ ‌ ‌ ‌ ‌ ‌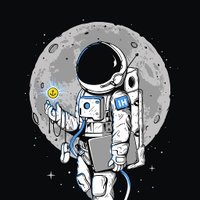 🗞 What's New: The $2B fashion influencer platform
Saturday, December 4, 2021
Also: The return of the external link! ‌ ‌ ‌ ‌ ‌ ‌ ‌ ‌ ‌ ‌ ‌ ‌ ‌ ‌ ‌ ‌ ‌ ‌ ‌ ‌ ‌ ‌ ‌ ‌ ‌ ‌ ‌ ‌ ‌ ‌ ‌ ‌ ‌ ‌ ‌ ‌ ‌ ‌ ‌ ‌ ‌ ‌ ‌ ‌ ‌ ‌ ‌ ‌ ‌ ‌ ‌ ‌ ‌ ‌ ‌ ‌ ‌ ‌ ‌ ‌ ‌ ‌ ‌ ‌ ‌ ‌ ‌ ‌ ‌ ‌ ‌ ‌ ‌ ‌ ‌ ‌ ‌ ‌ ‌ ‌ ‌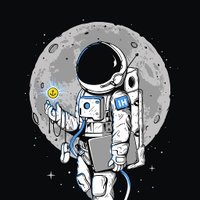 Growth Bite: Increase traffic by optimizing your images for SEO
Thursday, December 2, 2021
SEO isn't just about your written content — images play a role too. Optimize images to make your pages rank higher in the SERP. Here's Itamar Blauer's [5-step process](https://www.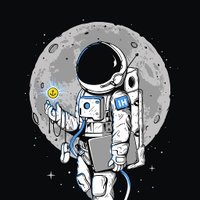 🗞 What's New: Rise of the shopping bots
Thursday, December 2, 2021
Also: DAOs are hot, and you can get in on the game! ‌ ‌ ‌ ‌ ‌ ‌ ‌ ‌ ‌ ‌ ‌ ‌ ‌ ‌ ‌ ‌ ‌ ‌ ‌ ‌ ‌ ‌ ‌ ‌ ‌ ‌ ‌ ‌ ‌ ‌ ‌ ‌ ‌ ‌ ‌ ‌ ‌ ‌ ‌ ‌ ‌ ‌ ‌ ‌ ‌ ‌ ‌ ‌ ‌ ‌ ‌ ‌ ‌ ‌ ‌ ‌ ‌ ‌ ‌ ‌ ‌ ‌ ‌ ‌ ‌ ‌ ‌ ‌ ‌ ‌ ‌ ‌ ‌ ‌ ‌