360Learning - Let's shake things up
Disrupting the status quo is one of the best ways to make progress. Maybe it's as simple as shopping around for a new LMS. Or maybe you need to rethink how you're measuring your onboarding programs' success.

And there's no exception when it comes to your organization's most valuable asset—its people. There are a thousand and one reasons to invest more in DE&I initiatives, or to have a think about your career trajectory. And what about this COVID-19 pandemic—are you sure you're helping your managers build the connections they need to thrive?

On our end, we recently shook things up for the better by announcing the addition of our first independent director to the 360Learning board: Karen Roter Davis!

When it comes to the tools you use, the people you hire, how you look at your own growth and development or that of your organization, a fresh perspective can do wonders. You might already be doing great—but what if you could do even better?

Be sure to connect with us on LinkedIn, Facebook, and Twitter.

🤓🤓🤓🤓🤓🤓
From Google to 360Learning: A Warm Welcome to Our First Independent Director, Karen Roter Davis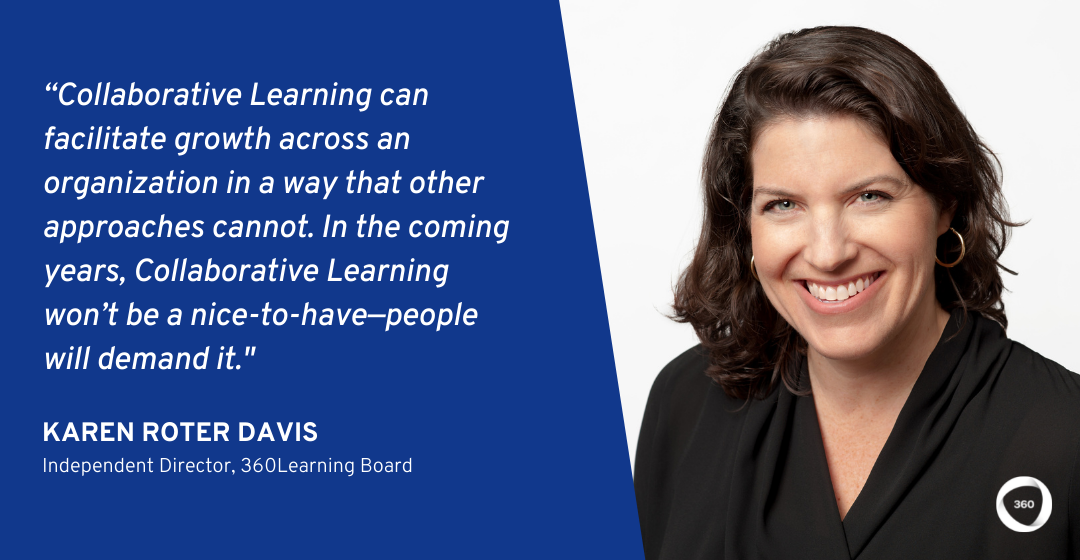 We've got a new seat at our table! Karen Roter Davis will be 360Learning's first independent director. To get to know our new board member a little better, we asked her five questions about what it's like to join the 360Learning family, and what she sees as the future of Collaborative Learning.

Let's get acquainted

--------------------------------------

How Instacart Supports and Challenges Managers with Tailored Peer Discussion Circles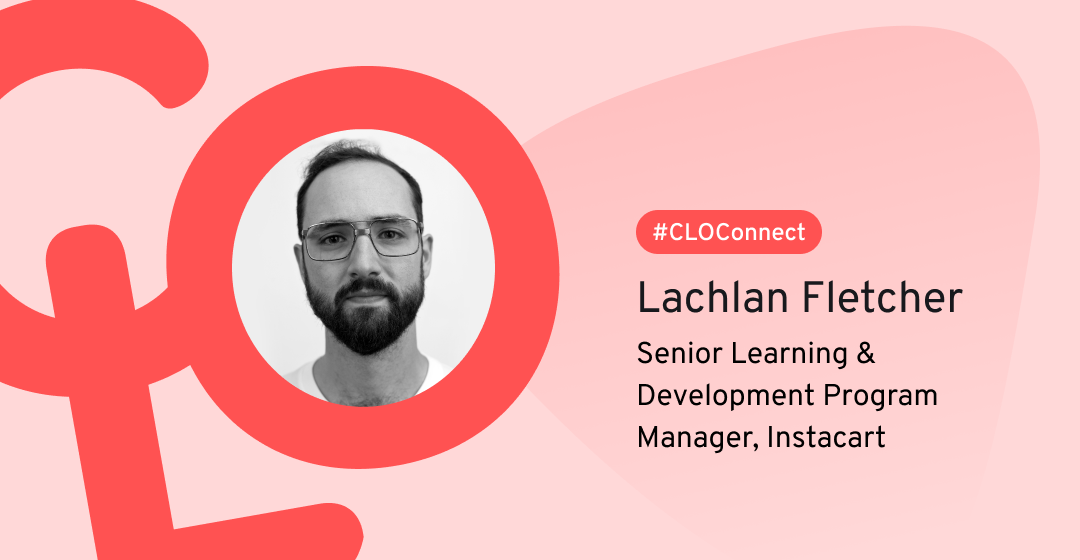 Leaders have a critical role to play in times of crisis. In organizations of every size, it's managers and directors who steer the course and help teams to cope and thrive. But to set the right tone, leaders need the right resources and support. We learn how the grocery delivery outfit Instacart tackled these challenges by helping managers build new connections.

Challenge me!

--------------------------------------

Every Developer at 360Learning Knows Exactly Where Their Career Could Go—Here's How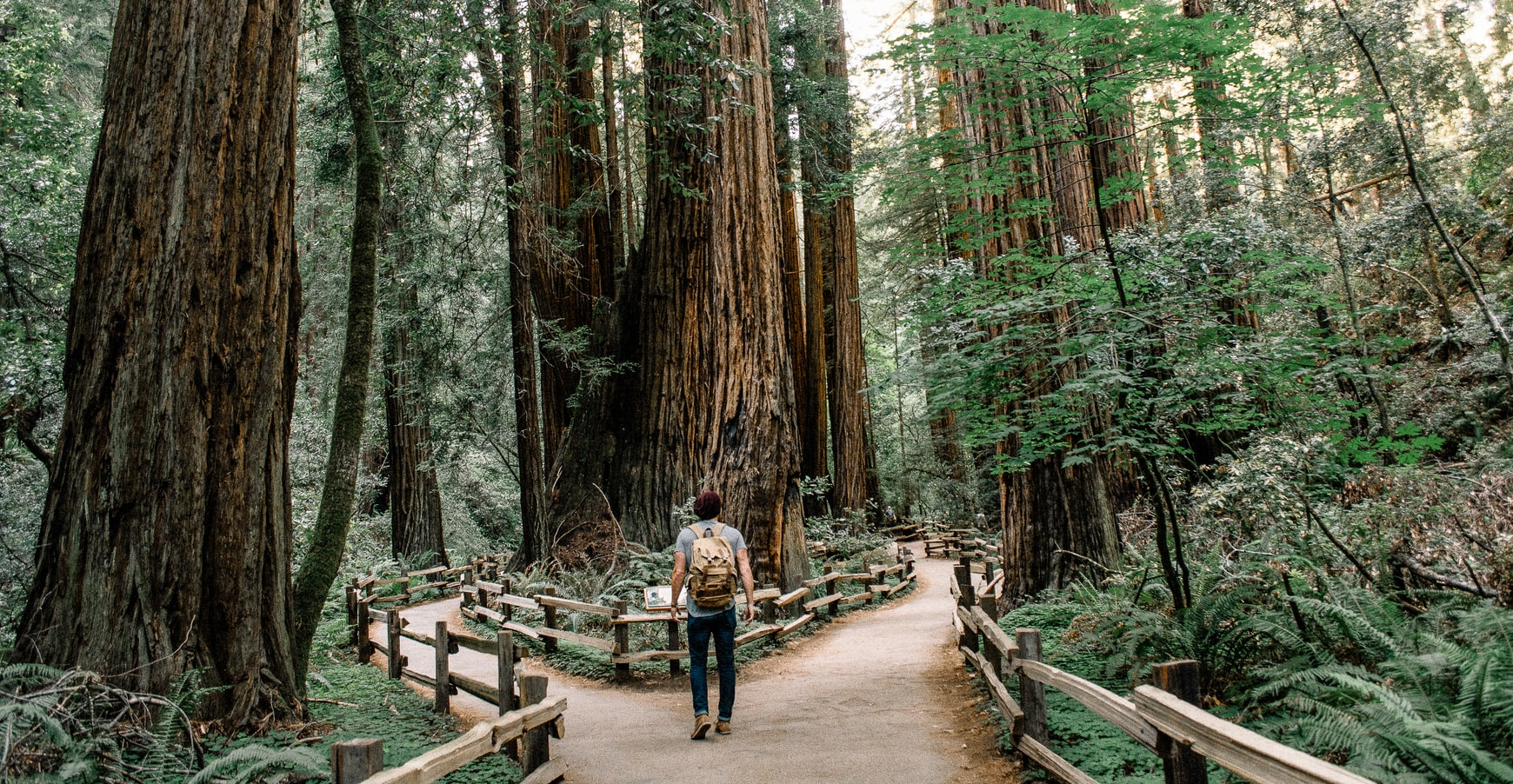 Feeling stuck or lost when it comes to your professional development opportunities is the worst. Well, maybe the worst is getting feedback that seems to come out of nowhere. Or possibly the worst of the worst is—if you're a manager—not having the slightest clue how to structure your performance review sessions. We avoid all of that with our custom-made Career Path for our engineering teams.

We're on the right Path

--------------------------------------

What to Consider When Choosing an LMS
When you get involved with someone new, it's important to get to know them up front. What are their strengths and weaknesses? Do you think you two will be compatible in the long-run? Are there any red flags? This is as relevant for choosing a romantic partner as it is for selecting the tools that are critical for your business. That's why we've rounded up the 15 questions you should be asking before getting serious with an LMS, plus a handy checklist.

Can I ask…?

--------------------------------------

​​The Importance of Diversity, Equity, and Inclusion in the Workplace
The importance of diversity within the workplace has never been more apparent. But, while hiring for diversity roles is a great start, an organization's commitment to DE&I should be much more than that. A diversifying workforce helps workplaces to evolve and succeed in today's market. Here, our friends at Twine explore the sometimes underexplored reasons DE&I initiatives are good for your business, and how to help foster them.

Show me how!

--------------------------------------

Maximizing Metrics: How To Demonstrate Business Impact Through 4-Step Employee Onboarding Analytics
One of the most fundamental steps in any new hire onboarding process is setting the right performance metrics and tracking contribution to business impact. The fact is, people don't think about measuring onboarding results the way they might think about keeping track of sales figures but trust us: onboarding is as important as any other business function, and should be carefully measured.

How do you measure up?

And that's it from me this week!

Take care and you'll hear from me soon 💛,
Joei from 360Learning
P.S. If you have any questions or feedback, hit reply – I read every email and will get back to you personally.

What does 360Learning do? | Have a real person show you live
If you no longer wish to receive these emails, click on the following link: Unsubscribe

Key phrases
Older messages
[Last chance] - 360Learning x Jam Pan Webinar
Tuesday, December 7, 2021
Hello , 2021 was all about keeping our heads above the water. From moving training from in-person to online to onboarding new hires remotely, L&D teams had to make snap decisions and do their best
Alone we can do so little...
Thursday, December 2, 2021
...together we can do so much. The greatest basketball player of all time, Michael Jordan, once said, "talent wins games–but teamwork and intelligence wins championships." He had a good point. Success
[Live Webinar] Structure your L&D team for ultimate success in 2022
Wednesday, December 1, 2021
Hello , 2021 was all about keeping our heads above the water. From moving training from in-person to online to onboarding new hires remotely, L&D teams had to make snap decisions and do their best
360Learning - Our December Events Roundup!
Tuesday, November 30, 2021
If this email is not displayed correctly, click here 360Learning December Events Newsletter Let it snow. Let it snow. Let it snow! Hot chocolate by the fireplace, snowball fights, beautiful storefront
Pass the yams?
Thursday, November 25, 2021
Here's something you can really be thankful for. I have a confession to make. I don't really get a lot of classic thanksgiving foods. Turkey? Sure. Mashed potatoes and gravy? Definitely. But