Craft Your Content - [TWR] Do you even know anything?
Before we get into it, CYC stands by the Ukraine, as so many across the world have done. You can learn more about how you can help and where to donate on this resource card, promoted by respected Ukrainian-Canadian journalist Jane Lytvynenko.




Welcome to The Writing Rundown, a weekly newsletter that offers writing advice, short essays, and reading suggestions to help you improve your craft. It's nice to see you here! If someone forwarded you this email because they love your writing, you can subscribe here.

Estimated Reading Time: 3 minutes
"When everything hurries everywhere, nothing goes anywhere." ― Dejan Stojanovic, The Sign and Its Children​
Elisa's Thought for the Week
I saw a comment a few weeks ago, and it has gnawed at the grey cells in my brain since.
I don't want to give the person more airtime than they deserve by sharing it directly.
The comment essentially said you can become successful at something without knowing anything about it.
And I'm still pondering it over.

Mostly trying to decide if I wish I had the savvy and hustle to get away with this … or if I'm someone who loves knowledge and understanding so much that I can't really respect the notion.

Where do you fall? What do you think of becoming successful without knowing anything?"

* This isn't about becoming successful by sharing while you are learning, I'm a big fan of this! 
 
What You Missed on Craft Your Content …
Our articles have the same mission we do — to help you to make your own words even better!
CYC Elsewhere…
Other places we've popped up around the interwebs.
In Other Reading This Week …
Need more insights and inspiration for your writing and mindset?
Weekly Writing Tip …
A quick chance to learn from the masters.
"Always ask yourself: 'What will happen if I say nothing?'" ― Kamand Kojouri
 
For the Upcoming Week …
Because we all need a good chuckle to start things off right!
So. Many. Words.
Till next time!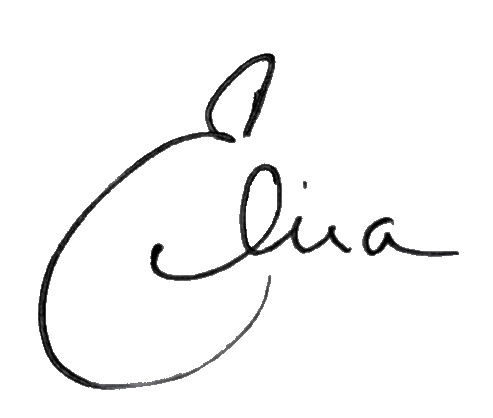 What's Coming Next Week? I'm talking about the extremely important thing you should know about the difference between a choice and a decision.
 
Craft Your Content is an editing, proofreading, and writing coaching agency that helps writers and entrepreneurs make their own words even better.
_______________
Sharing is caring, friends. If you know someone that would enjoy this, please forward it along.
If you are receiving this from someone else, you can get your very own copy of The Writing Rundown, delivered direct to your own inbox every weekend
here
.
To make sure you keep getting these emails, please add hi@craftyourcontent.com to your address book or whitelist us. Want out of the loop?
Unsubscribe
.
Our postal address: Craft Your Content 6 Liberty Square Unit #293 Boston, MA. 02109

Older messages

[TWR] People will tell you they don't like it.
Saturday, March 12, 2022
Estimated Reading Time: 4 minutes ‌ ‌ ‌ ‌ ‌ ‌ ‌ ‌ ‌ ‌ ‌ ‌ ‌ ‌ ‌ ‌ ‌ ‌ ‌ ‌ ‌ ‌ ‌ ‌ ‌ ‌ ‌ ‌ ‌ ‌ ‌ ‌ ‌ ‌ ‌ ‌ ‌ ‌ ‌ ‌ ‌ ‌ ‌ ‌ ‌ ‌ ‌ ‌ ‌ ‌ ‌ ‌ ‌ ‌ ‌ ‌ ‌ ‌ ‌ ‌ ‌ ‌ ‌ ‌ ‌ ‌ ‌ ‌ ‌ ‌ ‌ ‌ ‌ ‌ ‌ ‌ ‌ ‌ ‌ ‌ ‌ ‌ ‌ ‌

[TWR] People will tell you they don't like it.
Saturday, March 12, 2022
Estimated Reading Time: 4 minutes ‌ ‌ ‌ ‌ ‌ ‌ ‌ ‌ ‌ ‌ ‌ ‌ ‌ ‌ ‌ ‌ ‌ ‌ ‌ ‌ ‌ ‌ ‌ ‌ ‌ ‌ ‌ ‌ ‌ ‌ ‌ ‌ ‌ ‌ ‌ ‌ ‌ ‌ ‌ ‌ ‌ ‌ ‌ ‌ ‌ ‌ ‌ ‌ ‌ ‌ ‌ ‌ ‌ ‌ ‌ ‌ ‌ ‌ ‌ ‌ ‌ ‌ ‌ ‌ ‌ ‌ ‌ ‌ ‌ ‌ ‌ ‌ ‌ ‌ ‌ ‌ ‌ ‌ ‌ ‌ ‌ ‌ ‌ ‌

[TWR] That thing on the back of a roller skate.
Saturday, March 5, 2022
Estimated Reading Time: 6 minutes ‌ ‌ ‌ ‌ ‌ ‌ ‌ ‌ ‌ ‌ ‌ ‌ ‌ ‌ ‌ ‌ ‌ ‌ ‌ ‌ ‌ ‌ ‌ ‌ ‌ ‌ ‌ ‌ ‌ ‌ ‌ ‌ ‌ ‌ ‌ ‌ ‌ ‌ ‌ ‌ ‌ ‌ ‌ ‌ ‌ ‌ ‌ ‌ ‌ ‌ ‌ ‌ ‌ ‌ ‌ ‌ ‌ ‌ ‌ ‌ ‌ ‌ ‌ ‌ ‌ ‌ ‌ ‌ ‌ ‌ ‌ ‌ ‌ ‌ ‌ ‌ ‌ ‌ ‌ ‌ ‌ ‌ ‌ ‌

[TWR] 15 Minute Increments.
Sunday, February 27, 2022
Estimated Reading Time: 4 minutes ‌ ‌ ‌ ‌ ‌ ‌ ‌ ‌ ‌ ‌ ‌ ‌ ‌ ‌ ‌ ‌ ‌ ‌ ‌ ‌ ‌ ‌ ‌ ‌ ‌ ‌ ‌ ‌ ‌ ‌ ‌ ‌ ‌ ‌ ‌ ‌ ‌ ‌ ‌ ‌ ‌ ‌ ‌ ‌ ‌ ‌ ‌ ‌ ‌ ‌ ‌ ‌ ‌ ‌ ‌ ‌ ‌ ‌ ‌ ‌ ‌ ‌ ‌ ‌ ‌ ‌ ‌ ‌ ‌ ‌ ‌ ‌ ‌ ‌ ‌ ‌ ‌ ‌ ‌ ‌ ‌ ‌ ‌ ‌

[TWR] 15 Minute Increments.
Sunday, February 27, 2022
Estimated Reading Time: 4 minutes ‌ ‌ ‌ ‌ ‌ ‌ ‌ ‌ ‌ ‌ ‌ ‌ ‌ ‌ ‌ ‌ ‌ ‌ ‌ ‌ ‌ ‌ ‌ ‌ ‌ ‌ ‌ ‌ ‌ ‌ ‌ ‌ ‌ ‌ ‌ ‌ ‌ ‌ ‌ ‌ ‌ ‌ ‌ ‌ ‌ ‌ ‌ ‌ ‌ ‌ ‌ ‌ ‌ ‌ ‌ ‌ ‌ ‌ ‌ ‌ ‌ ‌ ‌ ‌ ‌ ‌ ‌ ‌ ‌ ‌ ‌ ‌ ‌ ‌ ‌ ‌ ‌ ‌ ‌ ‌ ‌ ‌ ‌ ‌