Ellevest - A 0.00019% chance to raise Series B
Hi there,
Ellevest was founded on a single truth: Nothing bad happens when women have more money.
So we built a financial company by women, for women. Our chance of success? It's been calculated as 0.00019%.*
But then you showed up.
You showed up to invest; you showed up to take control of your money; you showed up to be part of this community changing money for women.
I am beyond thrilled to share that Ellevest has raised $53 million in our Series B funding to get even *more* money in the hands of women. And I'm also smiling as I type this: Two-thirds of our investors in Ellevest are women. (That's practically unheard of, btw.)
From visionaries like Melinda Gates, to professional venture capital investors like Sarah Kunst at Cleo Capital, to young women investing in their own futures for the first time, this has to be one of the most powerful communities of women investors that has ever come together.
Women investing, and women investing in women: Wall Street has never seen anything like this before.
To celebrate, here's a $100 gift you can use toward our most popular coaching sessions. It's our thank-you for being a part of our mission to get more money in the hands of women — starting with you.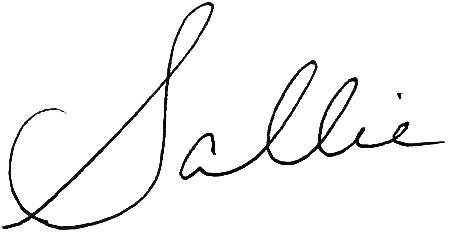 CO-FOUNDER & CEO
*As of March 2022. Estimate calculated based on third-party data of the percentage of start-ups that raise venture capital dollars, the percentage of venture capital dollars raised by fintech companies, the percentage of women entrepreneurs in fintech, and the percentage of start-ups that go from seed to Series B.

The "Celebration Collection" promo is available for those who purchase select coaching experiences on or before 11:59 PM ET on April 14, 2022 (the "Promotional Period"). Ellevest members and non-members who purchase any of these select coaching experiences before the end of the Promotional Period will see a discount applied to the item's list price reflected at checkout, in addition to any applicable discounts applied to sessions for the Ellevest Membership service selected. Limit one use per customer. After the end of the Promotional Period, the regular fees and treatment of Ellevest Membership discounts will be reinstated. Other fees as described in the Ellevest Wrap Fee Program Brochure and the Ellevest Membership Terms and Conditions Agreement will continue to apply.

Ellevest reserves the right to refuse to award you the Promotional Offer if it determines, in its sole discretion, that the promotion was claimed under wrongful or fraudulent circumstances, that your participation is against the spirit of the program, that making payment would constitute a violation of your Ellevest Membership Terms and Conditions Agreement or applicable federal or state law, that the Promotional Offer is not applicable to the particular Ellevest membership service, or that incomplete or inaccurate information was provided. Ellevest reserves the right to end or modify any promotion at any time.

All opinions and views expressed by Ellevest are current as of the date of this writing, for informational purposes only, and do not constitute or imply an endorsement of any third-party's products or services.

The information provided does not take into account the specific objectives, financial situation, or particular needs of any specific person.

The information provided should not be relied upon as investment advice or recommendations, does not constitute a solicitation to buy or sell securities and should not be considered specific legal, investment or tax advice.

Information was obtained from third-party sources which we believe to be reliable but are not guaranteed for accuracy or completeness.

Investing entails risk including the possible loss of principal and there is no assurance that the investment will provide positive performance over any period of time.

Diversification does not ensure a profit or protect against a loss in a declining market. There is no guarantee that any particular asset allocation or mix of funds will meet your investment objectives or provide you with a given level of income.
Key phrases
Older messages
Big news! Ellevest raises $53 million
Wednesday, April 6, 2022
Here's a gift to celebrate. ‌ ‌ ‌ ‌ ‌ ‌ ‌ ‌ ‌ ‌ ‌ ‌ ‌ ‌ ‌ ‌ ‌ ‌ ‌ ‌ ‌ ‌ ‌ ‌ ‌ ‌ ‌ ‌ ‌ ‌ ‌ ‌ ‌ ‌ ‌ ‌ ‌ ‌ ‌ ‌ ‌ ‌ ‌ ‌ ‌ ‌ ‌ ‌ ‌ ‌ ‌ ‌ ‌ ‌ ‌ ‌ ‌ ‌ ‌ ‌ ‌ ‌ ‌ ‌ ‌ ‌ ‌ ‌ ‌ ‌ ‌ ‌ ‌ ‌ ‌ ‌ ‌ ‌ ‌ ‌ ‌ ‌ ‌ ‌ ‌
Crypto! LinkedIn! Explained in 30 minutes
Monday, March 28, 2022
Save your spot to learn from our team of certified coaches! ‌ ‌ ‌ ‌ ‌ ‌ ‌ ‌ ‌ ‌ ‌ ‌ ‌ ‌ ‌ ‌ ‌ ‌ ‌ ‌ ‌ ‌ ‌ ‌ ‌ ‌ ‌ ‌ ‌ ‌ ‌ ‌ ‌ ‌ ‌ ‌ ‌ ‌ ‌ ‌ ‌ ‌ ‌ ‌ ‌ ‌ ‌ ‌ ‌ ‌ ‌ ‌ ‌ ‌ ‌ ‌ ‌ ‌ ‌ ‌ ‌ ‌ ‌ ‌ ‌ ‌ ‌ ‌ ‌ ‌ ‌
*NEW* Workshop for Your Spring Money Reset 💸
Monday, March 21, 2022
Inflation. Tax refunds. Reconnecting. Get ready for all of it. ‌ ‌ ‌ ‌ ‌ ‌ ‌ ‌ ‌ ‌ ‌ ‌ ‌ ‌ ‌ ‌ ‌ ‌ ‌ ‌ ‌ ‌ ‌ ‌ ‌ ‌ ‌ ‌ ‌ ‌ ‌ ‌ ‌ ‌ ‌ ‌ ‌ ‌ ‌ ‌ ‌ ‌ ‌ ‌ ‌ ‌ ‌ ‌ ‌ ‌ ‌ ‌ ‌ ‌ ‌ ‌ ‌ ‌ ‌ ‌ ‌ ‌ ‌ ‌ ‌ ‌ ‌ ‌ ‌
💵 Get one month free + $25 for Equal Pay Day
Tuesday, March 15, 2022
Because the investing gap is costing us more. ‌ ‌ ‌ ‌ ‌ ‌ ‌ ‌ ‌ ‌ ‌ ‌ ‌ ‌ ‌ ‌ ‌ ‌ ‌ ‌ ‌ ‌ ‌ ‌ ‌ ‌ ‌ ‌ ‌ ‌ ‌ ‌ ‌ ‌ ‌ ‌ ‌ ‌ ‌ ‌ ‌ ‌ ‌ ‌ ‌ ‌ ‌ ‌ ‌ ‌ ‌ ‌ ‌ ‌ ‌ ‌ ‌ ‌ ‌ ‌ ‌ ‌ ‌ ‌ ‌ ‌ ‌ ‌ ‌ ‌ ‌ ‌ ‌ ‌ ‌ ‌ ‌ ‌
Is your career ready for a great reinvention?
Monday, March 7, 2022
Our coaches are here to help. ‌ ‌ ‌ ‌ ‌ ‌ ‌ ‌ ‌ ‌ ‌ ‌ ‌ ‌ ‌ ‌ ‌ ‌ ‌ ‌ ‌ ‌ ‌ ‌ ‌ ‌ ‌ ‌ ‌ ‌ ‌ ‌ ‌ ‌ ‌ ‌ ‌ ‌ ‌ ‌ ‌ ‌ ‌ ‌ ‌ ‌ ‌ ‌ ‌ ‌ ‌ ‌ ‌ ‌ ‌ ‌ ‌ ‌ ‌ ‌ ‌ ‌ ‌ ‌ ‌ ‌ ‌ ‌ ‌ ‌ ‌ ‌ ‌ ‌ ‌ ‌ ‌ ‌ ‌ ‌ ‌ ‌ ‌ ‌ ‌ ‌