The Profile: The carpet cleaner who speaks 24 languages & the tech billionaire who hates Silicon Valley
This edition of The Profile features Ryan Breslow, Olena Zelenska, Hikaru Nakamura, and Francis Ngannou.

Today marks exactly 22 years since my family moved to the United States.

I've featured plenty of immigrant stories in this newsletter, including Chobani CEO Hamdi Ulukaya, chef Dominique Crenn, Calendly founder Tope Awotona, clinical psychologist Edith Eger, astronaut Franklin Chang Díaz, and even my own.

But I recently came across the story of UFC heavyweight champion Francis Ngannou, and his story blew me away.

Ngannou grew up in Cameroon, and he endured a level of poverty few people can even imagine.

At age 9, Ngannou got a job digging sand mines for $1.90 per day. The work kept his body busy, but he kept his mind even busier by daydreaming of making it to America and becoming a world-famous boxer. This may sound like childhood fantasy, but Ngannou felt the reality of it in his bones.

Even though he was a dreamer, Ngannou says he was realistic about the fact that he couldn't become a world champion by training in Cameroon. So at age 25, he sold all of his belongings and set off for Morocco, the first leg of a winding and treacherous journey to America.

Ngannou traveled a whopping 3,000 miles across the Sahara Desert — from Cameroon to Nigeria, from Nigeria to Niger, from Niger to Algeria, from Algeria to Morocco. "The biggest deal was to get from Morocco to Spain because Spain is in Europe," he says. "That was the hardest part."

It took him 14 months to make it from Morocco to Spain, an endeavor Ngannou describes as "a hell of a journey." That's because he attempted to float on a raft full of people to a Spanish island off the coast of Morocco where he could call the Red Cross and seek asylum. But authorities had pulled him out of the water six separate times, and either dropped him back in the middle of the Moroccan desert or temporarily locked him in a Moroccan jail.

In 2013, Ngannou finally made it to Spain, and spent time at an immigration detention center, but he didn't care — asylum was all but guaranteed. In his search for a boxing gym, he ended up in Paris where he slept in the stairwell of a covered parking lot. "The parking lot was so nice," he said. "I didn't even feel homeless."

He eventually found a gym, got into MMA by accident, signed with the UFC, moved to the United States, and became the world heavyweight champion in a sport he didn't even know existed nine years ago.

If there's one lesson I learned from his incredible life journey, it's this: Whenever he doubted himself and thought about heading back to his village, he repeated the words that kept him going: "Never underestimate somebody who has hope."

I think those six words are at the heart of every immigrant journey, and it's a nice reminder that hope can give you courage in situations that feel impossible and resilience during challenges that feel insurmountable.

Read his full story in last week's Profile Dossier:

—

✨ A WORD FROM OUR PARTNER: We introduced Clay, a digital home for your relationships, earlier this month. Today, we've got a Q+A with the founders.

How does Clay help its users deepen individual relationships? "Clay helps you show up informed by creating and automatically updating beautiful cards for each of your contacts with context such as profile photos, bios, education and work history, location, and social profiles. Clay also provides context for the relationship, like the first time you met someone and the last time you talked. That lets you focus on the things you want to remember and pick up the conversation right where you left off — like taking notes on someone's new job or reaching out before their wedding." Try 60 days FREE with this link.

---

PROFILES.

— The 27-year-old tech billionaire who disdains Silicon Valley [**HIGHLY RECOMMEND**]
— The carpet cleaner who speaks 24 languages
— The most popular chess streamer on Twitch
— Ukraine's first lady on life under siege
— The philanthropist giving it all away
— The clothing giant that lost its way
— The toy guns tricked out for war

PEOPLE TO KNOW.

The 27-year-old tech billionaire who disdains Silicon Valley: Ryan Breslow has boosted the value of his fintech Bolt to the moon by promising an Amazon-style checkout to millions of online retailers. Now the newly minted billionaire is making a lot of noise—and powerful critics—challenging the tech industry's culture. With an $11 billion valuation in the face of widespread skepticism, Breslow is determined to prove that Bolt is more than just a flash in the pan, and that he's more than just a lightning rod. (Forbes)

"If I'm not going to speak up about the darkness that I see in Silicon Valley, who is?"

The carpet cleaner who speaks 24 languages: Vaughn Smith is a carpet cleaner in Washington D.C. who makes less than $200 per hour scrubbing rugs. But he's also a secret savant. Smith is a hyperpolyglot, a person who can speak 11 languages or more. In his case, that number is 24. He can read and write in eight alphabets and scripts. He can tell stories in Italian and Finnish and American Sign Language. He's teaching himself Indigenous languages, from Mexico's Nahuatl to Montana's Salish. Here's what neuroscientists from MIT found when they scanned his brain. (Washington Post; reply to this email if you can't access this article)

"He uses language so much, he's become really efficient in using those areas for the production of language."

The most popular chess streamer on Twitch: Hikaru Nakamura became the country's youngest American chess master at 10 and its youngest Grandmaster at 15, besting Bobby Fischer for both distinctions. A year later, in 2004, he won his first of five U.S. Chess Championships. Known for an attacking style and a brash, arrogant manner, Nakamura became a controversial figure in the chess world. Now 34 and possessing more emotional control, Nakamura is the most popular chess streamer on Twitch, where he is known for bulldozing top competition while answering questions from his chat, deciphering memes, and recounting move sequences in games that he played several years ago. (The New Yorker)

"Chess is a tough game. . . . Chess is a tough game."

Ukraine's first lady on life under siege: Ukraine's First Lady Olena Zelenska remembers the beginning of the invasion very well. There had been talk of a possible invasion, but "until the last minute it was impossible to believe that this would happen." It was hard to believe — until an explosion woke her up at 4 a.m. She looked at her husband, Ukraine's president, and all he said was, "It started." (Vogue)

"There is no need to explain anything to children. They see everything, as does every child in Ukraine."

The philanthropist giving it all away: Another week, another profile on MacKenzie Scott. And no, these reporters weren't able to get in touch with her either. While Scott continues to stay in the background, her funds are reshaping the nonprofit sector in the United States and beyond. She has become arguably the most consequential philanthropist in the world right now — one who is very much operating on her own terms. (The New York Times)

"I guess the only way I will find out what will not work for me in life is by trying it."

COMPANIES TO WATCH.

The clothing giant that lost its way: Gap's clothes defined an era, but the brand has been steadily declining for years. Once one of the biggest names in retail, the San Francisco-based chain has been struggling for the better part of two decades, as shoppers have migrated toward more stylish and less expensive brands. Can a collaboration with Kanye West revive its fortunes — or is it just another sign of a company flailing around for an identity? (The Guardian)

"The hardest thing for a brand to do is maintain what makes them special and yet sell to the entirety of the world."

The toy guns tricked out for war: This profile features the tactical evolution of Nerf blasters and the adults who love them. Nerf guns offer goofy gunplay that blends childishness and combat in a way that seems distinctly, and sometimes disconcertingly, American. (New York Magazine)

"At some point, it's a toy but not a toy."

---

✨ This installment of The Profile is free for everyone. If you would like to get full access to all of the recommendations, including today's audio and video sections, sign up below.

---

AUDIO TO HEAR.

Angela Ahrendts on what it takes to lead a turnaround: How do you unite a global team? When Angela Ahrendts became the CEO of Burberry, she was tasked with turning around a company that had plateaued. So she had to use both her left and right brain — the logical and the creative to stage a renewed sense of purpose within. She did the same when she joined Apple. This one is a must-listen. (Link available to premium members.)

Balaji Srinivasan on legacy wealth: Balaji Srinivasan is the former CTO of Coinbase and General Partner at Andreessen Horowitz. In this podcast episode, he says, "nepotism is civilizational diabetes." When kids attain wealth from their parents, money is in abundance but status is not. So when they advocate for socialism, they gain status and approval. This is a fascinating conversation. (Link available to premium members.)

VIDEOS TO SEE.

Francis Ngannou on the power of being stubborn: As a child, UFC champ Francis Ngannou's vision for his life was always at odds with the vision of his family and the elders in his village. This got him labeled as "a bad kid" when in reality, he was just an ambitious kid. "At every moment in my life, I knew exactly what I wanted," he says. Here's how he developed an unshakeable self-confidence. (Link available to premium members.)

Alia Crum on how mindset influences health: In this fascinating talk, researcher Alia Crum shares her findings about mindset in the field of medicine. She explains how conversations about "side effects" of a drug often are described as negative rather than as evidence that the body is working to tolerate treatment. Here's how this slight change in connotation can make all the difference. (Link available to premium members.)

---

The Profile is a reader-supported publication. To receive new posts and support my work, consider becoming a free or paid subscriber.
Older messages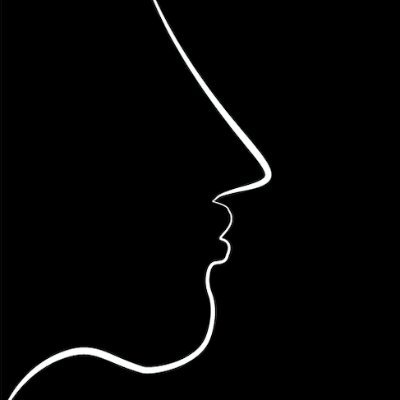 The Profile: The philanthropist who gave away $12 billion in 2 years & the first NBA player with MS
Sunday, April 10, 2022
This week's Profile features MacKenzie Scott, Chris Wright, and more. ‌ ‌ ‌ ‌ ‌ ‌ ‌ ‌ ‌ ‌ ‌ ‌ ‌ ‌ ‌ ‌ ‌ ‌ ‌ ‌ ‌ ‌ ‌ ‌ ‌ ‌ ‌ ‌ ‌ ‌ ‌ ‌ ‌ ‌ ‌ ‌ ‌ ‌ ‌ ‌ ‌ ‌ ‌ ‌ ‌ ‌ ‌ ‌ ‌ ‌ ‌ ‌ ‌ ‌ ‌ ‌ ‌ ‌ ‌ ‌ ‌ ‌ ‌ ‌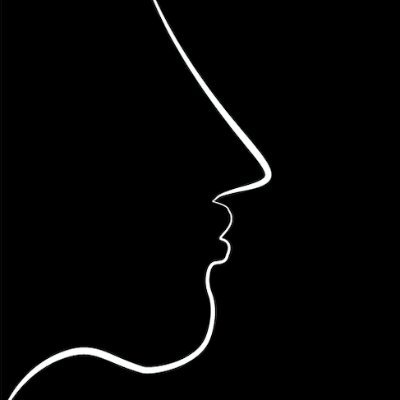 15 Months Without Alcohol
Sunday, April 10, 2022
I had my last sip of alcohol on December 31, 2020. ‌ ‌ ‌ ‌ ‌ ‌ ‌ ‌ ‌ ‌ ‌ ‌ ‌ ‌ ‌ ‌ ‌ ‌ ‌ ‌ ‌ ‌ ‌ ‌ ‌ ‌ ‌ ‌ ‌ ‌ ‌ ‌ ‌ ‌ ‌ ‌ ‌ ‌ ‌ ‌ ‌ ‌ ‌ ‌ ‌ ‌ ‌ ‌ ‌ ‌ ‌ ‌ ‌ ‌ ‌ ‌ ‌ ‌ ‌ ‌ ‌ ‌ ‌ ‌ ‌ ‌ ‌ ‌ ‌ ‌ ‌ ‌ ‌ ‌ ‌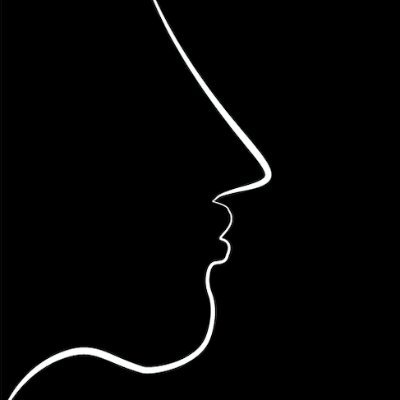 The Profile: The Russians fleeing Russia & Hollywood's cancel-culture consultant
Sunday, April 3, 2022
This week's Profile features Lewis Hamilton, Lacey Leone McLaughlin, and Emily Nunn. ‌ ‌ ‌ ‌ ‌ ‌ ‌ ‌ ‌ ‌ ‌ ‌ ‌ ‌ ‌ ‌ ‌ ‌ ‌ ‌ ‌ ‌ ‌ ‌ ‌ ‌ ‌ ‌ ‌ ‌ ‌ ‌ ‌ ‌ ‌ ‌ ‌ ‌ ‌ ‌ ‌ ‌ ‌ ‌ ‌ ‌ ‌ ‌ ‌ ‌ ‌ ‌ ‌ ‌ ‌ ‌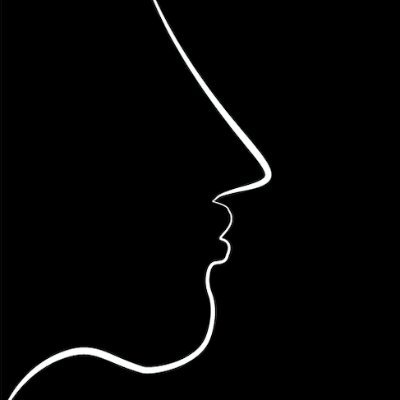 The Profile: The woman who builds the world's most unique Airbnbs & the new financial supermarkets
Sunday, March 27, 2022
This week's Profile features Jake Gyllenhaal, Stephen Colbert, Chris Cocks, and more. ‌ ‌ ‌ ‌ ‌ ‌ ‌ ‌ ‌ ‌ ‌ ‌ ‌ ‌ ‌ ‌ ‌ ‌ ‌ ‌ ‌ ‌ ‌ ‌ ‌ ‌ ‌ ‌ ‌ ‌ ‌ ‌ ‌ ‌ ‌ ‌ ‌ ‌ ‌ ‌ ‌ ‌ ‌ ‌ ‌ ‌ ‌ ‌ ‌ ‌ ‌ ‌ ‌ ‌ ‌ ‌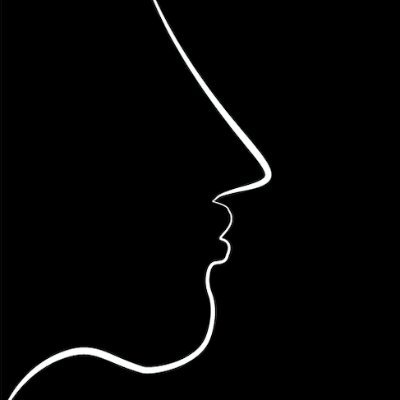 The Profile: The human behind a fatal self-driving car accident & Wall Street's high roller
Sunday, March 20, 2022
This week's Profile features Grimes, Al Pacino, David Solomon, and more. ‌ ‌ ‌ ‌ ‌ ‌ ‌ ‌ ‌ ‌ ‌ ‌ ‌ ‌ ‌ ‌ ‌ ‌ ‌ ‌ ‌ ‌ ‌ ‌ ‌ ‌ ‌ ‌ ‌ ‌ ‌ ‌ ‌ ‌ ‌ ‌ ‌ ‌ ‌ ‌ ‌ ‌ ‌ ‌ ‌ ‌ ‌ ‌ ‌ ‌ ‌ ‌ ‌ ‌ ‌ ‌ ‌ ‌ ‌ ‌ ‌ ‌