The Profile: The New York Times's inside man & the sports brand that lost its way
Today's Profile features Joseph Kahn, Viola Davis, and Judd Apatow.

Good morning, friends!

Sofia is now 5 months old and ready to take over The Profile 🤣 Hope you're having a great weekend and enjoying time with your loved ones!

THE PROFILE DOSSIER: On Wednesday, premium members received The Profile Dossier, a comprehensive deep-dive on a prominent individual. It featured Alia Crum, the researcher helping optimize your mindset. Become a premium member and read it below.

—

✨ A WORD FROM OUR PARTNER: We introduced Clay, a digital home for your relationships, earlier this month. Today, we've got a Q+A with the founders.

How do you create Serendipity in Clay? "Clay is designed to amplify the wonderful feeling of chance encounters by surfacing people, notes, and updates. Our Explore view maximizes those 'stumble upon' feelings by letting you know when your friends and colleagues are mentioned in the news, move, or switch jobs — content that most people want to pay attention to but can get lost. You can search everyone you know, all in plain English — like "Twitter followers in Paris" or "college roommates I haven't seen in a while". And Clay intelligently nudges you to reconnect when you haven't spoken to someone in a while, mimicking the feeling when someone pops into your head and you think to reach out to them." Try 60 days FREE with this link.

—

PROFILES.

— The New York Times's inside man [**HIGHLY RECOMMEND**]
— The furniture mogul whose sports bets built a $240 million empire
— The actress finding herself through film
— Hollywood's optimist
— Hollywood's top PR firm
— The sports brand that lost its way

PEOPLE TO KNOW.

The New York Times's inside man: Joseph Kahn is the new, old-school editor of The New York Times. He spent years reporting from China until he got deported by the Chinese government. He won a Pulitzer in 1994 as part of a team that reported on violence against women. His father was the co-founder of Staples. He's led a fascinating life, but his quiet demeanor has people guessing what a Kahn regime will mean for The New York Times. (New York Magazine)

"The journalistic process needs to be objective and transparent."

The furniture mogul whose sports bets built a $240 million empire: Jim McIngvale, the Houston furniture mogul known as "Mattress Mack," hedges big furniture promotions at his Texas stores with multimillion-dollar sports wagers. During the Super Bowl, March Madness, the World Series, and other events, Mack will place a giant bet on one team—either a Texas club or one closest geographically to his home state—and offer customers a full refund if they win. "It's a lot sexier than liability insurance," he says. (Forbes)

"She said that I have a gambling problem. I said, 'No, I have a promotion problem.'"

The actress finding herself through film: If you've seen a Viola Davis performance, you know that she's a sensational actor. She believes that actors need to study life itself. "I always use this example of when my dad died, and we were devastated," she says. But at the wake, "it became this big reunion of laughing and remembering — real laughter to real joy, then tears. But I was observing my thoughts, and I went from being devastated one moment to thinking about what I was going to eat." In other words, you can't tell the story of the joy without telling the story of the pain alongside it. Here's why Davis's acting seems so truthful and realistic. (The New York Times)

Hollywood's optimist: Judd Apatow likes to say that comedy is always an experiment. During the pandemic lockdown, he turned into something of a mad scientist, using the time to produce "The Bubble," a pandemic-themed feature film; a book of interviews; and a documentary about George Carlin, one of his comedy heroes. In this interview, the director and producer discusses creative egos and whether we might all be distracting ourselves to death. (The New Yorker)

"I'm usually trying to figure out: Can I be funny while making it very, very real?"

COMPANIES TO WATCH.

Hollywood's top PR firm: In addition to handling personal publicity for some of the most famous celebrities in the world, the Lede Company has fashion, beauty and lifestyle divisions. It represents Rihanna, as well as her Savage lingerie and beauty lines, and Ariana Grande and her beauty line R.E.M. It represents Pharrell Williams and his brands, the skin-care line Humanrace, the Adidas Pharrell Williams line and Billionaire Boys Club. But what exactly do they do as publicists to Hollywood's most powerful? The reporter attempts to nail it down, but it's not so easy. (The New York Times)

"When you handle big celebrities, you have connections everywhere."

The sports brand that lost its way: In the '80s, Reebok was the top sports brand for a time. Now it's dwarfed by Nike and Adidas. This profile takes delves into the history of the brand, through the lens of the people who were there. (Retail Dive)

"Smart men and women make foolish decisions sometimes."

---

✨ This installment of The Profile is free for everyone. If you would like to get full access to all of the recommendations, including today's audio and video sections, sign up below.

---

AUDIO TO HEAR.

Bo Shao on the pursuit of perfection: Serial entrepreneur and investor Bo Shao has led a remarkable life. He grew up poor in China, and his father placed great emphasis on performance. By the fifth grade, Shao was a math wizard. The more math competitions he won, the prouder his father became. "One of the deepest impressions that I received was that my value comes from my performance," he says. "In fact, specifically, to be almost number one, that's my value. And if I am not number one, then I'm a person with no value." (Link available to premium members.)

Hamdi Ulukaya on building community at scale: Growing up in Turkey near the Kurdish mountains, Hamdi Ulukaya's family raised sheep and goats and made cheese. His semi-nomadic upbringing gave Ulukaya a deep sense of community. In this podcast episode, we hear how creating opportunity for your local community can create opportunity for massive scale. (Link available to premium members.)

VIDEOS TO SEE.

Jon Kabat-Zinn on the findings of the stress-reduction clinic: In this talk, mindfulness master Jon Kabat-Zinn describes the revolution in medicine that has integrated the mind back into the body and developed a remarkable range of practices for integrating one's experience, reducing stress, healing the body, coping more effectively with emotions, and cultivating greater well-being and happiness. This is a must-watch. (Link available to premium members.)

Leilah Janah on the importance of grit: Leilah Janah, the founder and CEO of Samasource, passed away in 2020, leaving behind a rich legacy of social good. She dedicated her time to creating job opportunities for the world's poorest communities. "Grit was part of my upbringing, and I'm actually really grateful for that," she said. "As an entrepreneur, the most important attribute is probably not quitting." This is a really good one. (Link available to premium members.)

---

The Profile is a reader-supported publication. To receive new posts and support my work, consider becoming a free or paid subscriber.
Key phrases
Older messages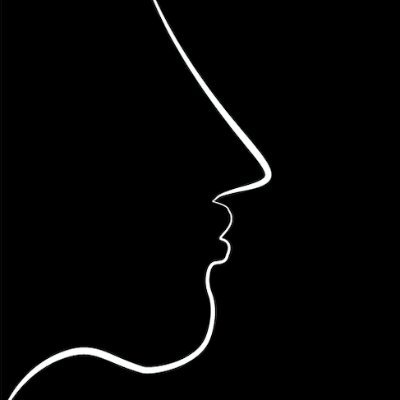 The Profile: The carpet cleaner who speaks 24 languages & the tech billionaire who hates Silicon Valley
Sunday, April 17, 2022
This edition of The Profile features Ryan Breslow, Olena Zelenska, Hikaru Nakamura, and Francis Ngannou. ‌ ‌ ‌ ‌ ‌ ‌ ‌ ‌ ‌ ‌ ‌ ‌ ‌ ‌ ‌ ‌ ‌ ‌ ‌ ‌ ‌ ‌ ‌ ‌ ‌ ‌ ‌ ‌ ‌ ‌ ‌ ‌ ‌ ‌ ‌ ‌ ‌ ‌ ‌ ‌ ‌ ‌ ‌ ‌ ‌ ‌ ‌ ‌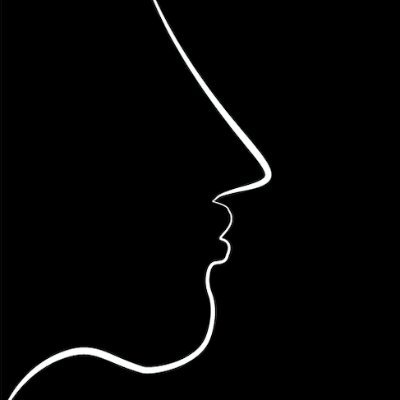 The Profile: The philanthropist who gave away $12 billion in 2 years & the first NBA player with MS
Sunday, April 10, 2022
This week's Profile features MacKenzie Scott, Chris Wright, and more. ‌ ‌ ‌ ‌ ‌ ‌ ‌ ‌ ‌ ‌ ‌ ‌ ‌ ‌ ‌ ‌ ‌ ‌ ‌ ‌ ‌ ‌ ‌ ‌ ‌ ‌ ‌ ‌ ‌ ‌ ‌ ‌ ‌ ‌ ‌ ‌ ‌ ‌ ‌ ‌ ‌ ‌ ‌ ‌ ‌ ‌ ‌ ‌ ‌ ‌ ‌ ‌ ‌ ‌ ‌ ‌ ‌ ‌ ‌ ‌ ‌ ‌ ‌ ‌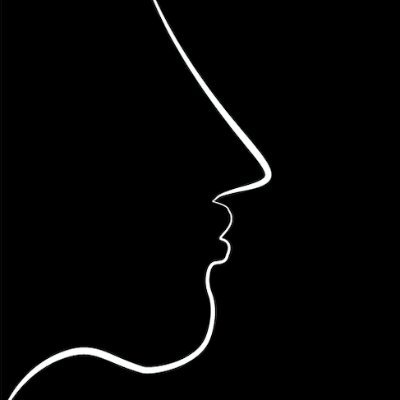 15 Months Without Alcohol
Sunday, April 10, 2022
I had my last sip of alcohol on December 31, 2020. ‌ ‌ ‌ ‌ ‌ ‌ ‌ ‌ ‌ ‌ ‌ ‌ ‌ ‌ ‌ ‌ ‌ ‌ ‌ ‌ ‌ ‌ ‌ ‌ ‌ ‌ ‌ ‌ ‌ ‌ ‌ ‌ ‌ ‌ ‌ ‌ ‌ ‌ ‌ ‌ ‌ ‌ ‌ ‌ ‌ ‌ ‌ ‌ ‌ ‌ ‌ ‌ ‌ ‌ ‌ ‌ ‌ ‌ ‌ ‌ ‌ ‌ ‌ ‌ ‌ ‌ ‌ ‌ ‌ ‌ ‌ ‌ ‌ ‌ ‌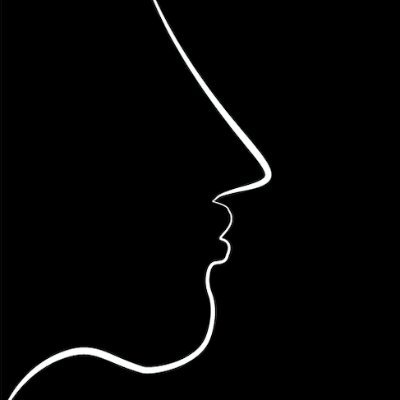 The Profile: The Russians fleeing Russia & Hollywood's cancel-culture consultant
Sunday, April 3, 2022
This week's Profile features Lewis Hamilton, Lacey Leone McLaughlin, and Emily Nunn. ‌ ‌ ‌ ‌ ‌ ‌ ‌ ‌ ‌ ‌ ‌ ‌ ‌ ‌ ‌ ‌ ‌ ‌ ‌ ‌ ‌ ‌ ‌ ‌ ‌ ‌ ‌ ‌ ‌ ‌ ‌ ‌ ‌ ‌ ‌ ‌ ‌ ‌ ‌ ‌ ‌ ‌ ‌ ‌ ‌ ‌ ‌ ‌ ‌ ‌ ‌ ‌ ‌ ‌ ‌ ‌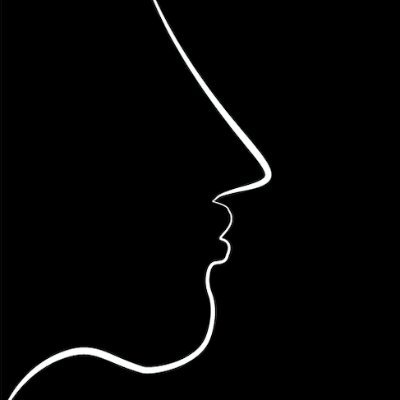 The Profile: The woman who builds the world's most unique Airbnbs & the new financial supermarkets
Sunday, March 27, 2022
This week's Profile features Jake Gyllenhaal, Stephen Colbert, Chris Cocks, and more. ‌ ‌ ‌ ‌ ‌ ‌ ‌ ‌ ‌ ‌ ‌ ‌ ‌ ‌ ‌ ‌ ‌ ‌ ‌ ‌ ‌ ‌ ‌ ‌ ‌ ‌ ‌ ‌ ‌ ‌ ‌ ‌ ‌ ‌ ‌ ‌ ‌ ‌ ‌ ‌ ‌ ‌ ‌ ‌ ‌ ‌ ‌ ‌ ‌ ‌ ‌ ‌ ‌ ‌ ‌ ‌