The GOP-led dismantling of abortion rights continues
Oklahoma becomes the second state to ban most abortions after six weeks; Russia makes slow but costly progress in eastern Ukraine.
Tonight's Sentences was written by Jariel Arvin.
Oklahoma passes a near-total abortion ban
Oklahoma lawmakers on Thursday voted to ban abortions after a fetus' heartbeat is detectable (usually around six weeks, before many people know they're pregnant). [ABC News / Mary Kekatos]
The bill contains an exception for cases where the mother's life is in danger, but no exceptions for rape or incest. Gov. Kevin Stitt is expected to sign it, and because of an emergency clause, it would immediately become effective. [CNN / Veronica Stracqualursi]
The Oklahoma Senate also passed a second, more restrictive bill on Thursday that allows private citizens to sue anyone who "aids or abets" an abortion after six weeks of pregnancy. That bill has exceptions for medical emergencies and rape or incest — if the crime is reported to law enforcement. [Oklahoman / Carmen Forman]
Both bills are modeled on Texas measures that have driven thousands of Texans seeking abortions to Oklahoman providers. Now, Texans and Oklahomans will have to seek abortion care in surrounding states. [19th News / Shefali Luthra]
The bills follow another Gov. Stitt signed into law early in April that makes providing abortions a felony. It's expected to take effect this summer. [Associated Press / Sean Murphy]
The measures aren't unique to Oklahoma and Texas: Several GOP-led states have pursued abortion bans ahead of a Supreme Court case that could erase federal abortion rights this summer. [Washington Post / Caroline Kitchener]
Russia makes slow but costly progress in Ukraine
Russia is reportedly suffering heavy losses in its war on Ukraine, but also appears to be making minor progress with its goal of controlling the Donbas region of eastern Ukraine. [Reuters / Natalia Zinets]
Resupplied Russian troops have made some territorial gains as they attempt to encircle enemy troops in eastern Ukraine, fanning out from Izium in the north and Mariupol to the south. [New York Times / Eric Schmitt]
However, Ukrainian resistance and logistical issues have stymied these efforts, and it's unclear whether Russian forces will be able to trap the Ukrainians from all sides. [CNN / Zachary Cohen, Oren Liebermann, Jim Sciutto, and Katie Bo Lillis]
Meanwhile, Russia has escalated its attacks elsewhere, firing missiles at Kyiv as United Nations Secretary-General Antonio Guterres visited Thursday. Ukrainian President Volodymyr Zelenskyy said the strikes were Russia's attempt to humiliate the UN as it sought to evacuate civilians. [Al Jazeera]
Also this week, Defense Secretary Lloyd Austin said that the US wanted to see Russia so "weakened" that it can never invade another country, raising concerns the war in Ukraine is becoming a proxy war between Russia and NATO. [Slate / Fred Kaplan]
Tennis great Boris Becker began serving a two-and-a-half year prison sentence on Friday for hiding millions in assets to avoid repaying debts. [BBC / Andre Rhoden-Paul]
| | |
| --- | --- |
| Reader contributions help keep Vox and newsletters like Sentences free for all. Support our work with a one-time gift today. | |
"We should live in a world where we can respect each other's personal decisions about if, when, and how to have children, including decisions about abortion."
| | |
| --- | --- |
| | Liberals turned to J.D. Vance's book to better understand Donald Trump's victory. Now the "Hillbilly Elegy" author is turning to Trump to try and win the Republican primary in Ohio's Senate race. |
This email was sent to you. Manage your email preferences or unsubscribe. If you value Vox's unique explanatory journalism, support our work with a one-time or recurring contribution.
View our Privacy Notice and our Terms of Service.
Vox Media, 1201 Connecticut Ave. NW, Floor 12, Washington, DC 20036.
Copyright © 2022. All rights reserved.
Key phrases
Older messages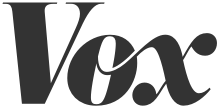 The US economy shrank a bit but don't panic
Thursday, April 28, 2022
Plus, Biden requests $33 billion in Ukraine aid. The US economy shrank 1.4 percent in the first quarter of 2022; Biden asks Congress for $33 billion in aid for Ukraine. Tonight's Sentences was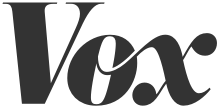 The GOP rallies around Kevin McCarthy ... for now
Wednesday, April 27, 2022
Plus, Russia cuts off gas supply to Poland and Bulgaria. Kevin McCarthy is unscathed despite his criticism of fellow Republicans; Russia cuts off the gas supply to Poland and Bulgaria. Tonight's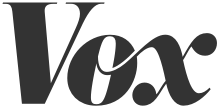 Trump's contempt
Tuesday, April 26, 2022
Plus, Beijing mass tests millions to prevent a Covid-19 outbreak. A judge holds Trump in contempt for failing to produce documents; Beijing mass tests millions for Covid-19 Tonight's Sentences was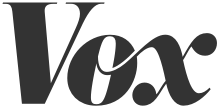 Recess is over for Congress
Monday, April 25, 2022
Plus, Emmanuel Macron wins reelection in France. Congress returns this week with a busy agenda ahead of the 2022 midterms; President Emmanuel Macron wins reelection in France. Tonight's Sentences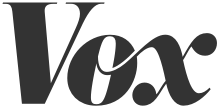 Your new crossword for Saturday Apr 23 ✏️
Saturday, April 23, 2022
Challenge yourself — and your friends — with our latest crossword. We have six new puzzles teed up for you this week. Play the latest Vox crossword right here, and find all of our new crosswords from