The Easiest Way To Prioritize Your Wellbeing
May. 03 2022

Presented by +PlusCBD

It's challenging enough to embark on a new fitness routine, but those inevitable next-day soreness after a long break from the gym can make the whole process feel daunting. That's where easy-to-use +PlusCBD Relief softgels come in — the vegan and non-GMO formula works overtime to promote healthy inflammation response, supporting joint function while providing comfort and helping improve mobility. And while you're at it, the brand also offers products specifically formulated for good sleep and calm vibes, making them the ultimate resource for kicking your wellness routine into high gear. Shop Now

+PlusCBD

$29.99

+PlusCBD

$29.99

+PlusCBD

$29.99

+PlusCBD

$89.97
You're receiving this email because you signed up to receive communications from BDG Media. If you believe this has been sent to you in error, please safely unsubscribe.

315 Park Ave. South, New York, NY 10010



Copyright 2021 BDG Media, Inc. All rights reserved.

Older messages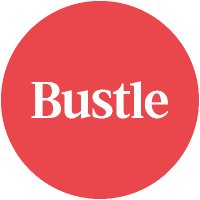 Lizzo's Shapewear *Actually* Supports My 38H Boobs
Monday, May 2, 2022
Plus, this is the ideal "fancy minimalist" manicure. ‌ ‌ ‌ ‌ ‌ ‌ ‌ ‌ ‌ ‌ ‌ ‌ ‌ ‌ ‌ ‌ ‌ ‌ ‌ ‌ ‌ ‌ ‌ ‌ ‌ ‌ ‌ ‌ ‌ ‌ ‌ ‌ ‌ ‌ ‌ ‌ ‌ ‌ ‌ ‌ ‌ ‌ ‌ ‌ ‌ ‌ ‌ ‌ ‌ ‌ ‌ ‌ ‌ ‌ ‌ ‌ ‌ ‌ ‌ ‌ ‌ ‌ ‌ ‌ ‌ ‌ ‌ ‌ ‌ ‌ ‌ ‌ ‌ ‌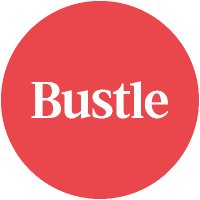 We're Loving These New Curl-Friendly Formulas From Aussie Kids
Saturday, April 30, 2022
Did we mention they're under $5? ‌ ‌ ‌ ‌ ‌ ‌ ‌ ‌ ‌ ‌ ‌ ‌ ‌ ‌ ‌ ‌ ‌ ‌ Apr. 30 2022 Bustle logo alt_text Shampoo + Conditioner Your Curls Can Count On Presented by Aussie Kids Aussie Kids nailed it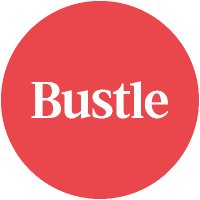 Hailey Bieber's Thong-Dress Was Her Best Met Gala Look, Fight Me
Friday, April 29, 2022
Plus, see how Mercury's retrograde will affect your May horoscope. ‌ ‌ ‌ ‌ ‌ ‌ ‌ ‌ ‌ ‌ ‌ ‌ ‌ ‌ ‌ ‌ ‌ ‌ ‌ ‌ ‌ ‌ ‌ ‌ ‌ ‌ ‌ ‌ ‌ ‌ ‌ ‌ ‌ ‌ ‌ ‌ ‌ ‌ ‌ ‌ ‌ ‌ ‌ ‌ ‌ ‌ ‌ ‌ ‌ ‌ ‌ ‌ ‌ ‌ ‌ ‌ ‌ ‌ ‌ ‌ ‌ ‌ ‌ ‌ ‌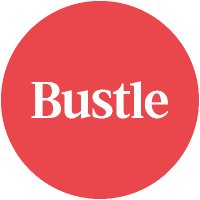 Olivia Wilde Promises To Bring 'Good Sex' Back In 'Don't Worry Darling'
Friday, April 29, 2022
Plus, Bad Bunny's Hollywood era is upon us. • Apr. 29, 2022 Up Next Your complete guide to industry-shaping entertainment news, exclusive interviews with A-list celebs, and what you should stream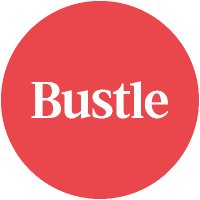 'I Always Get Dumped At The Honeymoon Phase'
Thursday, April 28, 2022
Plus, the one piece of clothing that's essential to the "coconut girl" lifestyle. ‌ ‌ ‌ ‌ ‌ ‌ ‌ ‌ ‌ ‌ ‌ ‌ ‌ ‌ ‌ ‌ ‌ ‌ ‌ ‌ ‌ ‌ ‌ ‌ ‌ ‌ ‌ ‌ ‌ ‌ ‌ ‌ ‌ ‌ ‌ ‌ ‌ ‌ ‌ ‌ ‌ ‌ ‌ ‌ ‌ ‌ ‌ ‌ ‌ ‌ ‌ ‌ ‌