🗞 What's New: Becoming a founder through acquisition
Many people become founders through acquisition:
Buying a business is one way to jump into the indie hacking game. Here's how to get started!
Looking to successfully raise a pre-seed round? From validation tips to gaining traction, these tips can help.
Founder Heleana Grace hit $8,000 in monthly revenue just 3 months after launch with her productized service, Videodeck. Below, she shares her tips on creating a pricing model that encourages volume.
Want to share something with nearly 95,000 indie hackers? Submit a section for us to include in a future newsletter. —Channing
🧾 Becoming a Founder Through Acquisition
Many people become founders through acquisition, by buying and growing a small business. Acquisition founders who raise external capital to buy a business are commonly referred to as searchers, or as people running a search fund. Let's dive in!
The background
There are benefits and downsides to becoming a founder through acquisition:
Benefits: It's less risky, and you start with revenue and customers.
Downsides: It can be difficult to finance, and you have less equity if an investor is involved.
Where to learn about acquisition
Here are some places that you can learn more:
What makes a good acquisition target?
Industry: The acquirer should be familiar with the space.
Time horizon: Look for businesses that have been around for at least three years.
Size: It should big enough to sustain the buyer even if there is a dip in performance.
Valuation: You can start small and go up to $20M (mostly with financing at this point).
Margins: Look for at least 15%.
Customers: The best model involves recurring customers.
Location: The acquirer must be willing to move if the business cannot be moved.
Finding deal flow
1. Proprietary deal flow: This involves direct outreach to the acquisition target, and no other potential buyers are involved.
Benefit: Valuations are cheap due to lack of competition.
Downside: It can be very difficult to find deals. Many founders will actively reach out to alternative buyers to get multiple bids.
2. Brokers:
Benefit: Brokers take a lot of work off of the searcher's plate, and they can provide a good flow of deals.
Downside: Brokers take commission fees between 5-15%, and you also have to compete with other buyers for their attention.
3. Marketplaces:
Benefit: Deal flow is much cheaper as opposed to brokers.
Downside: Competing with other buyers.
(Check out BitsForDigits, our acquisition marketplace!)
Financing an acquisition
Self-funded search: Acquisition founders fund the purchase themselves.
SBA loans: The US Small Business Association provides a loan for you to buy the business.
Traditional search fund model: Founders raise capital from external partners to buy a business.
If you're looking for more on getting started, check out this resource!
Have you become a founder through acquisition? Let's chat below!
Discuss this story.
📰 In the News
from the Volv newsletter by Priyanka Vazirani
🎧 NFTs are coming to Spotify.
😁 Mastercard will let you make payments by smiling and waving.
🏦 Jack Dorsey and Kendrick Lamar want to make Block the ultimate bank.
🍪 This company is paying people to decline cookies.
💨 Air pollution is killing more people than COVID-19.
Check out Volv for more 9-second news digests.
💰 Tips For a Successful Pre-Seed Round
I raised a $150K pre-seed round as a first time non-technical founder for my company, Hypebility. Here's how!
The key stages
1. Identifying a problem: I realized that the digital media marketing space had a lack of actionable insights. Primary audience testing took too long, and was too expensive to leverage on digital media channels. I knew how major the value add would be if we could start getting primary data, so I decided to do something about it. Here's why this was a great problem:
It was something that I encountered daily.
Solving it would make life easier by creating better engagement with less ad spend.
The market is already large, and growing.
2. Validation: Just because it's a problem doesn't mean that people would be willing to pay for a solution. I decided to validate by scheduling interviews with people that I thought would be my eventual customers if this were to work out.
I made sure to not speak to people in my network to avoid bias. I cold called, emailed, and messaged via LinkedIn. If I was successful in setting up a meeting, I asked for referrals. I also conducted hundreds of 1:1s.
I made sure my cold contacts knew that I wasn't looking to sell them anything in the first meeting. I feel this helped with getting the positive responses that I did. After the interviews, I kept in touch with contacts, gave them updates, and invited interested people to the beta waitlist.
3. Developing the solution: If you're non-technical, low- and no-code tools will be your best friends. I developed my MVP using low-code tools, and leveraged Stack Overflow heavily. This part took 14 weeks, but it was worth the time commitment. I was able to bring on a technical cofounder later, once I had some traction. You need to sell your startup to your partners and employees the same way you would to an investor. No one wants to join a sinking ship.
4. Getting traction: In my opinion, this was the most important stage. Here are the key questions that I had to answer:
Are people willing to pay for my solution?
Will they continue to use my solution?
What would make them use it more?
A free beta test wouldn't provide much clarity on the questions above, so I ran a paid beta right away. I emailed CEOs, CMOs, ex-founders, managers, and everyone that I had interviewed to see who was interested in the beta. I capped the beta at five customers, and hit that cap almost immediately (I've raised it since). Users pay $350 per month, and provide insights to help us continue developing. At the moment, usage has increased 13x.
With this early traction, we were able to secure more interest from larger companies. Hopin, PepsiCo, and Mattel were added into the pipeline, and we're working on an enterprise solution. This traction also landed us an acquisition offer from a marketing agency, which we rejected quickly.
5. Raising capital: After gaining some traction, I started meeting with angel investors and VCs. Given that it's pre-seed, and I'm a first time founder, I felt somewhat disadvantaged. I messed up quite a bit initially, and felt horrible. However, as I continued to take meetings, things started getting better. I received a term sheet from a VC, and only two days later, received another from a relatively well-known founder for $100K. It was a risk, but I decided to accept the latter and focus on an angel-led round.
Final advice
My advice here is:
Find founders and angels within your space: Do your research.
Keep your emails concise.
Highlight traction.
Offer a demo.
Give them a minimum amount.
Be honest.
Also, once you get your first investor on board, use it to attract more angels. It goes a long way if people know that individuals have already invested in your company!
What are your tips for a successful pre-seed round? Share below!
Discuss this story.
🧠 Harry's Growth Tip
from the Marketing Examples newsletter by Harry Dry
How to end a landing page:
Reiterate value: "More with email..."
Social proof: "I saw immediate results..."
One last call-to-action: "Add to Gmail..."
Go here for more short, sweet, practical marketing tips.
Subscribe to Marketing Examples for more.
🚀 Heleana Grace Hit $8K MRR 3 Months After Launch
Hey, fellow indie hackers! I'm Heleana Grace, and I've been building Videodeck for the past four months.
Videodeck is a productized service that helps companies kickstart video production. We own the entire production process: Sourcing talent, recording the videos, editing, and creating graphics. And, we do it all at a competitive price.
We launched three months ago on Product Hunt and BetaList. Other than those two launches, we haven't engaged in any other marketing efforts yet. We've spent zero on marketing, and we are currently at $8K MRR and growing.
Almost all of our leads came from the Product Hunt campaign, which was surprising because it only had about 150 upvotes.
We quickly understood that we had entered a pretty underserved market. Our biggest competitors are in-house production teams and high-end video production agencies.
How it works
Here's how we do it:
Productized service: This lets us set clear production processes that allow us to produce videos at scale.

A pricing model that encourages volume: Once a client is onboarded (we have visual assets, tone of voice, and set design) our clear production processes enable us to produce videos at scale. That means that we prioritize customers that want to produce multiple videos, and we control this through the pricing. You can buy one video for $1.5K, or you can order 10 of them for $750 each. On top of getting 50% off for each video, we also offer free thumbnails, shorts, and branded props.

Underpromise and overdeliver: By overdelivering on what we promise, we are turning a lot of our customers into promoters and ambassadors.

Using our network: The leads that didn't come from Product Hunt came from our own network. Your network is where you will probably find your first user for the service or SaaS you are working on. Use it.
Pricing
I think we've been so successful because most SaaS companies want to kickstart or improve their video presence. Video is not as easy to get into as written content marketing is. Videodeck makes it just as easy as writing an article, at just a slightly higher price.
We introduced the new pricing tier just a month ago. We offered significant discounts early on, since we were new and working to set up our processes. Most of our initial clients bought one video as a test, then moved on to a larger package.
If you ask for a quote from a typical production agency, you'd likely get a quote closer to $10K per video. You could go the Upwork, Fiverr, or in-house production routes, but you would still get pretty close to our pricing. Plus, it's hard to get a high-quality product when you go the marketplace route.
I guess you either see the value in it or you don't, and so far, our clients are happy with the pricing!
Revisions
We offer one free revision, then charge $100 for each new revision. We usually get only one round of feedback. If the client wants something else changed after the first round, we charge $100 for each change.
The only issue is when the video needs to be reshot because of a mistake made in the script, or something that wasn't in our control. In that case, we charge for a full reshoot. This has only happened once though, and the client was happy to reshoot it.
We promise a 10 day turnaround time, but we make sure that the client understands that we can only provide the video in 10 days if we have access to all assets. Getting the assets from the client is a prerequisite for beginning to shoot and edit.
Discuss this story.
🐦 The Tweetmaster's Pick
I post the tweets indie hackers share the most. Here's today's pick:
🏁 Enjoy This Newsletter?
Forward it to a friend, and let them know they can subscribe here.
Also, you can submit a section for us to include in a future newsletter.
Special thanks to Jay Avery for editing this issue, to Gabriella Federico for the illustrations, and to Jan-Philipp Peters, Priyanka Vazirani, Anthony Ghanime, Harry Dry, and Heleana Grace for contributing posts. —Channing
Indie Hackers | Stripe | 510 Townsend St, San Francisco, California 94103
You're subscribed to the Indie Hackers Newsletter. Click here to

unsubscribe

.

Older messages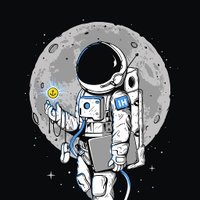 Today's Digest: I used to write Twitter threads into the void, but a few tweaks changed my game
Wednesday, May 18, 2022
Your Indie Hackers community digest for May 18th ‌ ‌ ‌ ‌ ‌ ‌ ‌ ‌ ‌ ‌ ‌ ‌ ‌ ‌ ‌ ‌ ‌ ‌ ‌ ‌ ‌ ‌ ‌ ‌ ‌ ‌ ‌ ‌ ‌ ‌ ‌ ‌ ‌ ‌ ‌ ‌ ‌ ‌ ‌ ‌ ‌ ‌ ‌ ‌ ‌ ‌ ‌ ‌ ‌ ‌ ‌ ‌ ‌ ‌ ‌ ‌ ‌ ‌ ‌ ‌ ‌ ‌ ‌ ‌ ‌ ‌ ‌ ‌ ‌ ‌ ‌ ‌ ‌ ‌ ‌ ‌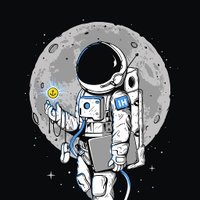 Today's Digest: A clean producthunt launch for Squeaky
Tuesday, May 17, 2022
Your Indie Hackers community digest for May 17th ‌ ‌ ‌ ‌ ‌ ‌ ‌ ‌ ‌ ‌ ‌ ‌ ‌ ‌ ‌ ‌ ‌ ‌ ‌ ‌ ‌ ‌ ‌ ‌ ‌ ‌ ‌ ‌ ‌ ‌ ‌ ‌ ‌ ‌ ‌ ‌ ‌ ‌ ‌ ‌ ‌ ‌ ‌ ‌ ‌ ‌ ‌ ‌ ‌ ‌ ‌ ‌ ‌ ‌ ‌ ‌ ‌ ‌ ‌ ‌ ‌ ‌ ‌ ‌ ‌ ‌ ‌ ‌ ‌ ‌ ‌ ‌ ‌ ‌ ‌ ‌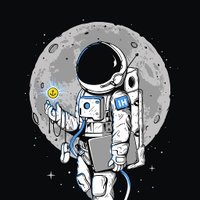 🗞 What's New: What exactly is an indie hacker?
Tuesday, May 17, 2022
Also: The return of the pop-up shop! ‌ ‌ ‌ ‌ ‌ ‌ ‌ ‌ ‌ ‌ ‌ ‌ ‌ ‌ ‌ ‌ ‌ ‌ ‌ ‌ ‌ ‌ ‌ ‌ ‌ ‌ ‌ ‌ ‌ ‌ ‌ ‌ ‌ ‌ ‌ ‌ ‌ ‌ ‌ ‌ ‌ ‌ ‌ ‌ ‌ ‌ ‌ ‌ ‌ ‌ ‌ ‌ ‌ ‌ ‌ ‌ ‌ ‌ ‌ ‌ ‌ ‌ ‌ ‌ ‌ ‌ ‌ ‌ ‌ ‌ ‌ ‌ ‌ ‌ ‌ ‌ ‌ ‌ ‌ ‌ ‌ ‌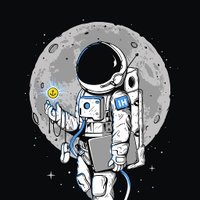 Today's Digest: Cold emails are so badly/under-used... Here's how you can make them work 🚀
Monday, May 16, 2022
Your Indie Hackers community digest for May 16th ‌ ‌ ‌ ‌ ‌ ‌ ‌ ‌ ‌ ‌ ‌ ‌ ‌ ‌ ‌ ‌ ‌ ‌ ‌ ‌ ‌ ‌ ‌ ‌ ‌ ‌ ‌ ‌ ‌ ‌ ‌ ‌ ‌ ‌ ‌ ‌ ‌ ‌ ‌ ‌ ‌ ‌ ‌ ‌ ‌ ‌ ‌ ‌ ‌ ‌ ‌ ‌ ‌ ‌ ‌ ‌ ‌ ‌ ‌ ‌ ‌ ‌ ‌ ‌ ‌ ‌ ‌ ‌ ‌ ‌ ‌ ‌ ‌ ‌ ‌ ‌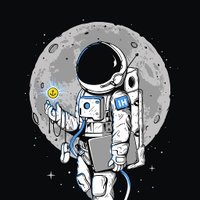 Top Milestones: Daily micro-reviews. A system for personal accountability.
Sunday, May 15, 2022
Top milestones for the week from your fellow indie hackers. ‌ ‌ ‌ ‌ ‌ ‌ ‌ ‌ ‌ ‌ ‌ ‌ ‌ ‌ ‌ ‌ ‌ ‌ ‌ ‌ ‌ ‌ ‌ ‌ ‌ ‌ ‌ ‌ ‌ ‌ ‌ ‌ ‌ ‌ ‌ ‌ ‌ ‌ ‌ ‌ ‌ ‌ ‌ ‌ ‌ ‌ ‌ ‌ ‌ ‌ ‌ ‌ ‌ ‌ ‌ ‌ ‌ ‌ ‌ ‌ ‌ ‌ ‌ ‌ ‌ ‌ ‌ ‌ ‌ ‌ ‌