IndieHackers - 🗞 What's New: Knowing when to pivot
Is it time for a pivot?
Try focusing on a metric that could explain the success or failure of your project, and if it isn't working, pivot. More tips below!
Education platforms help you focus on what you're best at, and outsource the rest. Dru Riley explains how founders can get onboard.
Founder Max Rozen has been running a SaaS company for a year now, and is sharing the lessons he learned below. His top lesson? That you're solving a problem, not selling a SaaS subscription.
Want to share something with nearly 95,000 indie hackers? Submit a section for us to include in a future newsletter. —Channing
🔄 Knowing When to Pivot
by William Paul
Last month, I launched a bootstrapped service that I've been building for a year. I've shared it with various niche communities, and received a lot of positive feedback. I have been fortunate enough to attract several hundred users, a small number of whom are paid subscribers.
However, I recently shared it with a more general, larger community, and received tons of negative feedback about how the service isn't unique enough to existing services. Is it time to pivot?
Positioning vs. product
Machadogj says that this could be a positioning problem, not necessarily a product problem:
Not everyone will view your product in the same way. A more niche market could resonate with one feature, and a broader market simply may not. Before you pivot, try to understand your broader market. Come up with a message that resonates and differentiates you from the rest. An excellent book for this is Obviously Awesome by April Dunford.
On when to pivot, Eric Ries proposes that you focus on a metric that could explain the success or failure of your project. This is super specific to your project, and is sometimes referred to as your "North Star." The idea is that you should try to come up with experiments that you believe will have the biggest impact on your North Star with the least amount of effort. If your metric keeps trending in the right direction, there is no need to pivot. If you are stuck and don't know how to keep improving, you might want to revisit a pivot.
Fork it
Liz Heinberg believes that it's time to let go:
If I were in your shoes, I'd consider forking the project and conducting more discovery. I am sometimes tempted by shiny new ideas, and building is fun. When the rubber hits the road, trying to find and acquire users is not always as fun. If you're more excited by the new idea, that makes it doubly hard to resist. I'm suggesting that you do more validation work here.
Also, I understand that this is easier said than done. There are only so many hours in the day! But one of my big regrets about my current startup is that I didn't do more extensive customer discovery earlier; I just built the thing that I believed needed to exist. More customer discovery means more insight about what the product should be, but it also starts building your audience (which is another thing that I wish I'd been more diligent about). My life would be easier right now if I'd taken this route, but I was too stubborn. I egotistically believed that the product we were building was the right one. The jury is still out on that!
Don't make the decision alone
David Israel advises against making these kinds of decisions on your own:
Have you made any attempt at partnering up? It doesn't have to be a 50/50 split, but any kind of opinion from a second vested interest would be very important in general.
There are founder groups that might be able to exchange deeper thoughts on each other's problems. I work in a two man shop, so I've never pursued those seriously, but they are probably better than going it alone.
Target a larger audience
Alexeeo advises expanding your target audience:
With a SaaS model, your best bet is to target a larger audience in your focused segment. Only then can you convert enough users to make a sustainable income for yourself and your team.
But before that, you need to determine whether there is a strong demand and customer pain in your focused segment. If the pain is not urgent, the users will not convert or leave your competitor for you.
Only pivot if you discover that there is not strong demand. Market research is pretty necessary before making a call to pivot. Every pivot involves developing something, then marketing and monitoring failure or success. That's another hustle altogether!
What's your advice on pivoting? Share your experience below!
Discuss this story.
📰 In the News
from the Volv newsletter by Priyanka Vazirani
👀 Coinbase NFT is turning into a flop show.
💪 Crypto is becoming a major political player.
📈 US growth may outpace China's for the first time since 1976.
💼 The future of the office could look like a Starbucks.
🤖 Planes will now have robots, UV lights, and virus-killing seat covers.
Check out Volv for more 9-second news digests.
🧑‍🏫 Trend Alert: Education Platforms
from the Trends.vc newsletter by Dru Riley
Why it matters
Students are learning from the best teachers around the world.
Problem
Teaching online requires you to sell, distribute, operate, and teach. You need to build these functions, or get help.
Solution
Education platforms help you focus on what you're best at, and outsource the rest.
Players
Instructors:
Education platforms:
Courses:
Predictions
Opportunities
Risks
Format risk: Self-paced courses may have lower completion rates. Cohort-based courses are more expensive and less accessible.
Certification hell: Some certifications don't help students secure jobs. Perform thorough research on certificates to save time and money.
Key lessons
Choose a meaningful niche. Several instructors can teach the same topic and succeed. Different students connect with different teachers.
Give students agency. Let them choose what and how they learn.
Learning how to learn is just as important as what you learn.
Hot takes
Being the best teacher in your school, town, city, or state will become less valuable, as rewards flow to the best teachers in the world.
Theory will be learned through practice. See applied education institutions such as the Bloom Institute of Technology.
Haters
"Online education is not the same as in-person education."
You're right. It's not the same. In-person education may have higher engagement due to physical presence. Online education offers access to the best instructors in the world.
"What does 'best in the world' mean? Isn't this subjective?"
Yes, but greatness has common threads. Instead of students being forced to learn from millions of mediocre teachers, they'll learn from hundreds of world-class instructors. This is the end of average.
Links
Related reports
More reports
Go here to get the Trends Pro report. It contains 200% more insights. You also get access to the entire back catalog and the next 52 Pro Reports.
Discuss this story, or subscribe to Trends.vc for more.
👥 10M Users, Zero Funding
by Aytekin Tank
Leadership:
Superheroes are vastly overrated.
Doing everything yourself will inevitably backfire. You may have to cover multiple roles in the early days of your startup, but that's not sustainable for the long-term. It all comes down to trust: People who refuse to delegate don't think someone else will do the job as well as they can.
The fix lies in communicating vision and context along with the assignment. When someone understands why they're undertaking a task, there's a good chance they'll do a great (and even better) job than you.
Discuss this story.
📝 Max Rozen's Lessons From One Year Running a SaaS
by Max Rozen
Hi indie hackers! I'm Max Rozen, and this time last year, I built a little prototype uptime checker. I gave myself one week to put it together. Here are my tricks for launching into a crowded market and getting customers:
I work two hours every weekday on OnlineOrNot, and I don't work on any other side projects. I managed to keep this going for about 10 months this year (with a cheeky two month burnout in the middle).

I focus particularly on features that solve customer pain, and I ask my customers what that pain is.

I'm ruthlessly iterative. If I can't get a feature done in two hours, I figure out how to cut scope down to a two hour block and ship that. Then, I iterate on it.
Read on for the lessons that I've learned after one year!
You're solving a problem, not selling a SaaS subscription
When building a product, think from the perspective of your customers. This takes you from a mindset of build it and they will come, to helping your users solve their annoying problem.
SaaS is just one of many ways to solve a problem. You should be looking at all the ways you could be helping, whether that's screencasts, documentation, articles, books, workshops, code samples, or software.
Documentation is part of your user experience
In my experience, people would try to figure out how to do things themselves in OnlineOrNot's UI, get frustrated, and check the documentation. After that, either one of two things would happen:
They wouldn't find a way to do what they were trying to do, and they'd immediately churn.
They'd find the page they were looking for, jump to the heading, and do the thing.
Successful use of OnlineOrNot's documentation drove retention, so I treat it as part of the core product now, not as an afterthought.
Build for mobile
Contrary to popular belief (for B2B SaaS), people actually work from their phones.
For about six months, I didn't support mobile well. This meant that folks who signed up on their phones churned rapidly. I eventually took the time to build responsive views for mobile, and now new mobile users are sticking around.
Ask people how they found you
One of the most valuable code changes that I made this year was asking people how they found out about us.
There are dozens of channels that you could be using to attract potential customers, and it's useful to know what to focus on.
Use analytics and funnel tracking
Your marketing funnel helps you work out the health of your business. While it's nice to see how many people visit individual pages, it's even better to see how people flow across multiple pages.
When I say marketing funnel, I mean tracking the flow of people visiting your homepage, eventually making it to your signup form, and finally, making it inside the actual product. It helps you diagnose problems with your marketing copy, the signup form itself, and your onboarding.
Make your own mistakes
I read quite a few business books, but sometimes you need to make mistakes for yourself. Pricing is bloody hard to get right, and you will need to experiment with this a lot.
Price too high, and you'll have churn from folks who expect your app to do everything. Price too low, and you'll have customers that demand you rewrite your app just because they gave you $9. Refund the difficult customers, raise your prices, and move on.
You probably focus too much on MRR
Tracking your MRR is a pretty lousy way to measure how you're doing as a business early on.
Things you did weeks (if not months) ago will affect your MRR today, so you won't really know if pricing changes work until you've already got a decent number of customers going through different stages of their customer journey.
I find that measuring your daily active users, or some other sort of success metric for your customers (pages checked, images generated, things like that) is more helpful than MRR. It lets you figure out if people are actually using your product, and whether it's bringing them value.
Content marketing buys you time
Investing in content marketing gives you the option of letting the business run itself and coast for a while.
Throughout the year, I'd have an occasional article go viral and bring in tens of thousands of visitors in a month. If I did absolutely nothing, about 1.5K people would still organically visit the site for the articles that I had written: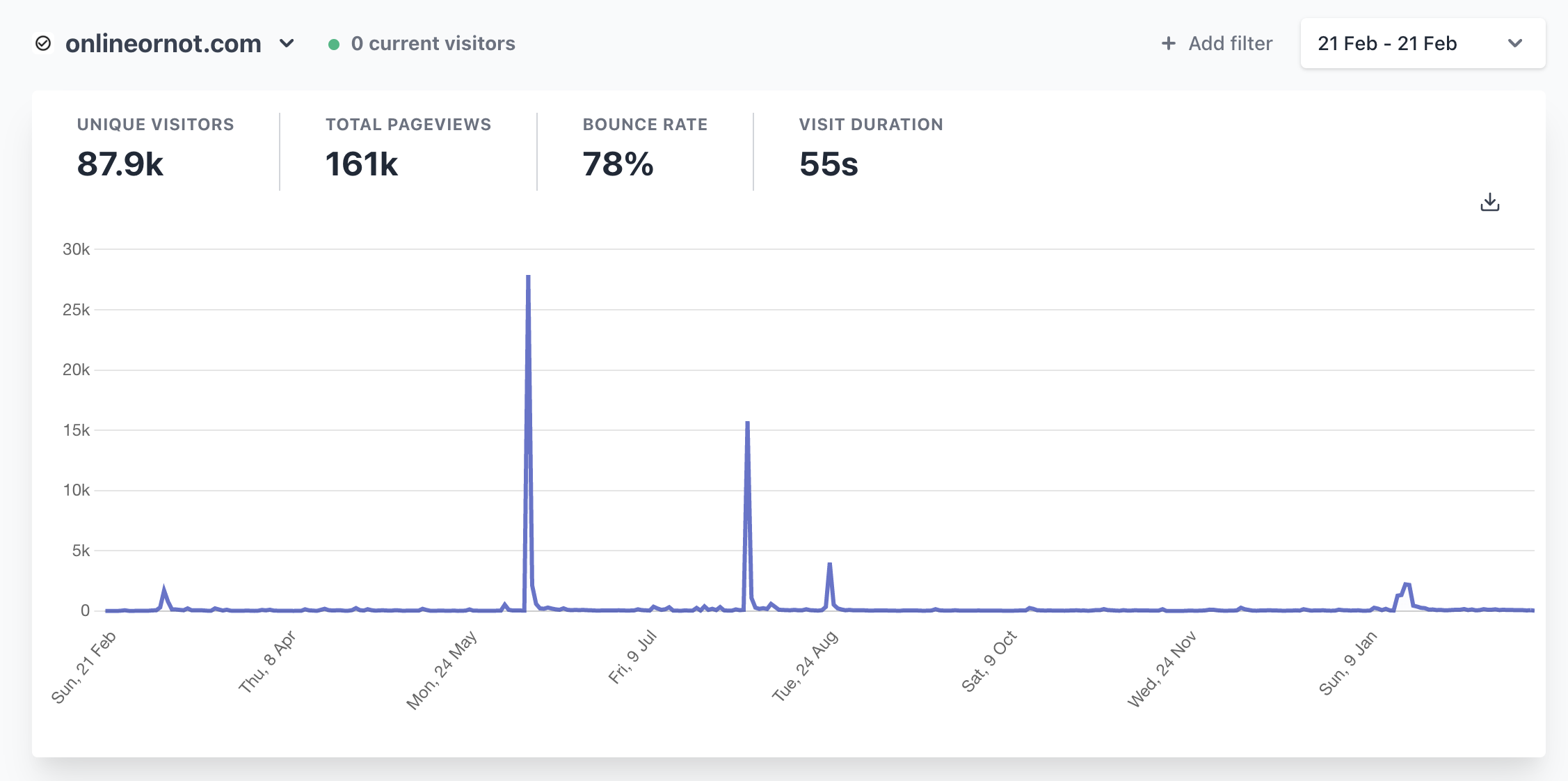 Ship small, ship often
People will suggest for you to build particular features to improve your product. Guess what? They'll probably never use those features.
They're probably just trying to be helpful, or may have seen a similar feature in another product. Because you're new to running a SaaS, you'll be excited that people are actually talking to you, and rush out to build that feature for them.
I'm not going to tell you not to build the feature. Instead, ask how they would use the feature, and ask other customers how they deal with the problem. Then, build the smallest possible version of that feature and see how the rest of your customers use it. You don't want to be building snowflake features that only one person uses.
It stings a lot less to remove a feature that no one wanted after spending a few hours on it instead of a few months!
Discuss this story.
🐦 The Tweetmaster's Pick
I post the tweets indie hackers share the most. Here's today's pick:
🏁 Enjoy This Newsletter?
Forward it to a friend, and let them know they can subscribe here.
Also, you can submit a section for us to include in a future newsletter.
Special thanks to Jay Avery for editing this issue, to Gabriella Federico for the illustrations, and to William Paul, Priyanka Vazirani, Dru Riley, Aytekin Tank, and Max Rozen for contributing posts. —Channing
Indie Hackers | Stripe | 510 Townsend St, San Francisco, California 94103
You're subscribed to the Indie Hackers Newsletter. Click here to

unsubscribe

.

Key phrases
Older messages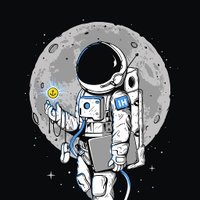 Today's Digest: 353k views & 11 hours at the top of subreddit
Monday, May 23, 2022
Your Indie Hackers community digest for May 23rd ‌ ‌ ‌ ‌ ‌ ‌ ‌ ‌ ‌ ‌ ‌ ‌ ‌ ‌ ‌ ‌ ‌ ‌ ‌ ‌ ‌ ‌ ‌ ‌ ‌ ‌ ‌ ‌ ‌ ‌ ‌ ‌ ‌ ‌ ‌ ‌ ‌ ‌ ‌ ‌ ‌ ‌ ‌ ‌ ‌ ‌ ‌ ‌ ‌ ‌ ‌ ‌ ‌ ‌ ‌ ‌ ‌ ‌ ‌ ‌ ‌ ‌ ‌ ‌ ‌ ‌ ‌ ‌ ‌ ‌ ‌ ‌ ‌ ‌ ‌ ‌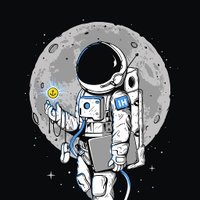 Top Milestones: The new version of FocusPlus is LIVE!
Sunday, May 22, 2022
Top milestones for the week from your fellow indie hackers. ‌ ‌ ‌ ‌ ‌ ‌ ‌ ‌ ‌ ‌ ‌ ‌ ‌ ‌ ‌ ‌ ‌ ‌ ‌ ‌ ‌ ‌ ‌ ‌ ‌ ‌ ‌ ‌ ‌ ‌ ‌ ‌ ‌ ‌ ‌ ‌ ‌ ‌ ‌ ‌ ‌ ‌ ‌ ‌ ‌ ‌ ‌ ‌ ‌ ‌ ‌ ‌ ‌ ‌ ‌ ‌ ‌ ‌ ‌ ‌ ‌ ‌ ‌ ‌ ‌ ‌ ‌ ‌ ‌ ‌ ‌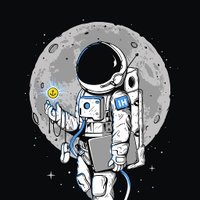 Today's Digest: How do you stay informed but not overwhelmed?
Saturday, May 21, 2022
Your Indie Hackers community digest for May 21st ‌ ‌ ‌ ‌ ‌ ‌ ‌ ‌ ‌ ‌ ‌ ‌ ‌ ‌ ‌ ‌ ‌ ‌ ‌ ‌ ‌ ‌ ‌ ‌ ‌ ‌ ‌ ‌ ‌ ‌ ‌ ‌ ‌ ‌ ‌ ‌ ‌ ‌ ‌ ‌ ‌ ‌ ‌ ‌ ‌ ‌ ‌ ‌ ‌ ‌ ‌ ‌ ‌ ‌ ‌ ‌ ‌ ‌ ‌ ‌ ‌ ‌ ‌ ‌ ‌ ‌ ‌ ‌ ‌ ‌ ‌ ‌ ‌ ‌ ‌ ‌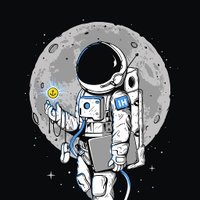 🗞 What's New: Your ramen profitability goal
Saturday, May 21, 2022
Also: Making employee onboarding fun! ‌ ‌ ‌ ‌ ‌ ‌ ‌ ‌ ‌ ‌ ‌ ‌ ‌ ‌ ‌ ‌ ‌ ‌ ‌ ‌ ‌ ‌ ‌ ‌ ‌ ‌ ‌ ‌ ‌ ‌ ‌ ‌ ‌ ‌ ‌ ‌ ‌ ‌ ‌ ‌ ‌ ‌ ‌ ‌ ‌ ‌ ‌ ‌ ‌ ‌ ‌ ‌ ‌ ‌ ‌ ‌ ‌ ‌ ‌ ‌ ‌ ‌ ‌ ‌ ‌ ‌ ‌ ‌ ‌ ‌ ‌ ‌ ‌ ‌ ‌ ‌ ‌ ‌ ‌ ‌ ‌ ‌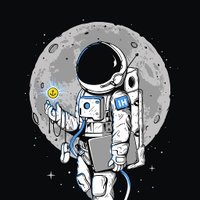 Today's Digest: Here are the most popular posts on Facebook
Friday, May 20, 2022
Your Indie Hackers community digest for May 20th ‌ ‌ ‌ ‌ ‌ ‌ ‌ ‌ ‌ ‌ ‌ ‌ ‌ ‌ ‌ ‌ ‌ ‌ ‌ ‌ ‌ ‌ ‌ ‌ ‌ ‌ ‌ ‌ ‌ ‌ ‌ ‌ ‌ ‌ ‌ ‌ ‌ ‌ ‌ ‌ ‌ ‌ ‌ ‌ ‌ ‌ ‌ ‌ ‌ ‌ ‌ ‌ ‌ ‌ ‌ ‌ ‌ ‌ ‌ ‌ ‌ ‌ ‌ ‌ ‌ ‌ ‌ ‌ ‌ ‌ ‌ ‌ ‌ ‌ ‌ ‌