🗞 What's New: Your ramen profitability goal
Have you reached ramen profitability?
Being ramen profitable means that a startup makes just enough to pay the founder's living expenses. Below, founders share their tips for reaching this goal!
There are many ways to make onboarding fun and exciting for your new employees. From early employee engagement, to a bit of personalization, here's how to welcome new folks into the fold.
Founder Bernard M. Baruch built and sold a business in 1 year. Below, he shares how he managed to sell his side project, a puzzle subscription box, for $20,000.
Want to share something with nearly 95,000 indie hackers? Submit a section for us to include in a future newsletter. —Channing
🍜 Your Ramen Profitable Goal
by Charlie Ward
What are your ramen profitable goals, and the obstacles that you're facing to achieve them? According to Paul Graham:
Ramen profitable means a startup makes just enough to pay the founder's living expenses.
Mine is $5K MRR. As I live in the UK, it currently ends up as ~£1.7K MRR after costs, currency conversion, and local taxes. This is the rough breakdown:
$5K target to begin with.
£4,085 when converted to GBP.
£2,042, assuming a 50% profit margin for my startup, Ramen Club (we also recently wrote about ramen profitability).
£1,736 after corporate and personal taxes.
This is enough for rent, basic bills, and eating home cooked meals. But it's obviously not enough to save, go on vacations, eat out, etc.
To supplement my income, and ensure that life is still fun while I'm on this journey, I also do some freelancing to fill in the gaps. However, I'm slowing down with that as time goes on. What's your top consideration on the path to ramen profitability?
Opportunity cost
Jason advises that another way to look at this is the opportunity cost:
I'd say that successful SaaS founders are often top talents for mega tech. Ignoring Netflix, FAANG and MSFT can easily bring in $200K-$250K per year. That's the opportunity cost of being a software founder.
I built a simple back envelop calculator here. This lets you calculate backwards to determine how much profit or revenue you'll need to achieve your financial goals.
Country shopping
Lynn Romich keeps costs low:
One perk of trying to build a business while living in a cheaper country is that my expenses are pretty low. My total expenses right now are only about $900 per month, and I could even shave that down a bit further if I really needed to.
Assuming that it'll take about $200 per month to run Konbini (this is just an estimate, as it's still a little while away from launch), and accounting for the 20% corporate tax rate in Estonia (I don't live there, but I'm about to incorporate there through e-residency), I'll only need to get Konbini to about $1.5K MRR for it to be comfortably ramen profitable. I'm still finishing up the MVP, so I haven't been doing any sales yet.
In all fairness, I'm still not 100% confident on whether I'll also have to pay additional taxes in Serbia, where I actually live. We have a tax treaty with Estonia, so theoretically any extra tax I have to pay here should be minimal. I'll have to book a meeting with an international tax consultant to figure that stuff out when I start actually making money.
On that note, one cool thing about the way corporate taxes work in Estonia is that it only applies to profit, not revenue, and only when you actually pay out dividends. So, any profit that you reinvest into the company is completely tax-free.
Balancing project gigs
Ed Garas says that he and his cofounder's goal is to reach $10K MRR by the end of year:
We are currently at $3K MRR. Reaching $10K MRR would make it possible for both of us to go full-time on our project (Best Writing), and stop freelancing for the extra money. Our challenge is currently finding time to spend on this side project. Freelancing eats up all of our time and energy.
Additionally, we are looking into ways to scale sales and our value proposition. We're also growing one of our audiences: Content marketing hiring managers. But living in Copenhagen is quite expensive, and my girlfriend is a student at the moment. So, I have to make quite a lot, and some projects are more demanding than others. For example, I'm more free right now, but starting in June, my workload will intensify as my upcoming projects kick off. I'll be handling more project gigs rather than having a stable part-time job. I'm still learning to balance freelancing and side-hustling! I started both two years ago, and there's still much to learn.
What are you doing to reach ramen profitability? Share below!
Discuss this story.
📰 In the News
from the Volv newsletter by Priyanka Vazirani
😖 This Texas law just became a big headache for Big Tech.
👀 Morgan Stanley is warning about NFTs after the Terra fiasco.
🚀 SpaceX is on track to become the most valuable US startup.
🙅 The CEO of FTX believes that Bitcoin has no future as a payments network.
📉 A Goldman senior official says that the US is at a "very, very high risk" of recession.
Check out Volv for more 9-second news digests.
👋 Welcoming New Employees Into the Fold
The introduction of new employees into an organization is a hard nut to crack, and the task becomes even more tedious when companies are onboarding a host of new employees at once. However, there are many ways to make your new employee onboarding fun and exciting. Here are some of them!
Early employee engagement
One of the quickest ways to make new employees comfortable, especially in a virtual onboarding, is to engage with them. When you engage early with the employees, they feel more comfortable communicating with you.
You must ensure that they don't feel isolated or unwelcome. Reach out to them and help them understand the company culture better. Make sure that you answer any questions or queries they might have.
Early employee engagement goes hand-in-hand with boosting productivity right from the start.
Personalizing the employee area
For in-office onboarding, welcoming an employee is as simple as personalizing their work area. You can decorate the office desk of the new employee with "Welcome!" items, and hang a well-designed welcome message to put them at ease from the beginning. Such welcome messages convey your compassion to them, and can shoo away any nervousness that they may be feeling.
You might even go ahead and add a small gift to their personal space to enhance the welcoming spirit.
An office tour
An employee welcome is incomplete without an office tour, don't you think? New employees aren't aware of the people and rules of the company. A small in-person or virtual office tour will make it easy for them to adapt to their new workplace.
Once they get well acquainted with the office environment, they will know who to approach when they need help or have a question. They will communicate and perform better when they know your company better.
Positive workspace
An excellent way to establish a positive work environment is to introduce a bit of nature into their workspace.
A shrub or succulent in a small pot is bound to brighten up their office space and uplift their mood. You can print and hang welcome messages to complement the thoughtful gesture. Trust me, a heartfelt welcome message and bouquet of fresh flowers is an exceptionally sweet welcome gesture.
Gifts and goodies
Everyone loves and cherishes gifts. When gifts are a surprise, they are even more memorable.
Gift your new employees an item to symbolize the connected culture of your company. For instance, your new employee would instantly feel at home if you gifted them a branded pair of coasters and mugs carrying the company logo. Alternatively, a gift voucher would be a delightful treat to them.
Other thoughtful corporate gift ideas include wellness hampers or gourmet snacks, even in a virtual employee onboarding process.
Putting together a welcome package
Begin with sending out thoughtful emails for new employees the day before the onboarding. You could also extend a personal phone call.

Create a checklist of essentials that your new employee might need on a day-to-day basis: Office stationery, water bottle, notebook, bag, possibly a branded t-shirt, etc.

Once you present employees with their welcome kit, it's a good idea to show them around the office and introduce them to their colleagues so they have an opportunity to interact with everyone!
What are your top tips for welcoming new employees? Let's chat below!
Discuss this story.
🌐 Best Around the Web: Posts Submitted to Indie Hackers This Week
⏱ When is the right time to incorporate? Posted by Sean Moir.
🤷‍♂️ Most criticisms about NFTs are simply criticisms of the current market. Posted by Concordance.
🧐 Does the CEO role matter? Posted by Montana.
🏃‍♂️ Going all-in on myself. Posted by Sonny Li.
🛠 Engineering as marketing can be powerful. Posted by Stefan Wirth.
💵 What's your pricing strategy? Posted by Ali Mese.
Want a shout-out in next week's Best of Indie Hackers? Submit an article or link post on Indie Hackers whenever you come across something you think other indie hackers will enjoy.
🧩 Bernard M. Baruch Built and Sold in One Year
Hi folks! I'm Bernard M. Baruch, and I built and sold a $20K business in one year. Here is the story in detail!
The background
As the world shut down in early 2020, my regular work decreased from 70 hours per week to 20. I wanted to learn SEO and implement a more organic way of acquiring customers and leads. I started a seven day free trial on Coursera, and completed the Search Engine Optimization course offered by The University of California at Davis. That taught me the basics.
There was a lot of discourse about whether exact domain match (EDM) still worked. EDM is a domain that matches the exact keyword you are optimizing for. I also knew that recurring revenue both compounds and trades at a much higher premium than regular revenue, so I settled on a subscription business.
Recurring revenue: Contractual ongoing revenue at a fixed time. Think Spotify.
Reoccurring revenue: Individual purchases made frequently. Think Uber.
Regular revenue: Individual purchases that aren't made with a high or certain frequency. Think buying furniture.
I can't code, and I didn't want to invest more than $1K into the project. Remember, this was to learn SEO. That ruled out any software or B2B businesses, so that left me with consumer product subscription.
Deciding on the product
I searched Ahrefs for keywords like "X subscription box" with a volume above 300 monthly searches, and checked to see if the domains were available. I found multiple:
Hunting subscription box.
Fishing subscription box.
Puzzle subscription box.
Hunting was hard. Gear is expensive, and it's hard to give customers that "Wow!" feeling. Fishing had a massive player: Mystery Tackle Box. Then, there was puzzle subscription box, which had no visible competitors. A couple of puzzle production companies had sites for subscription boxes, but there was no buy button. So, of course, I went with puzzles!
I set up a store and copied most of my site copy from Barkbox and Birchbox, the two biggest subscription boxes at the time. Pricing was set so I would have a profit margin of roughly 15%. I also made the crucial decision to have only curated puzzles, which meant that I could buy in bulk every month.
I decided to offer two boxes: A monthly box for people that are really into puzzles, and a quarterly box for users who solve puzzles less frequently. I ended up with roughly an equal number of subscribers on each product.
No matter how great you are, SEO is slow. Too slow. We needed some juice! A friend of mine spotted a puzzle domain for sale on GoDaddy with good links and high domain authority, and I purchased it for $399. I set up a 301 redirect, a permanent redirect that sends all links and traffic to your site. That almost instantly increased my traffic and brought me my first sale!
Inventory
I was about to run into my first real problem: Inventory. It was in the middle of COVID-19 lockdowns, and everyone was buying puzzles. I emailed every single producer, and managed to get a few. Next, I set up ShipMonk, a 3PL that stores, packs, and ships your products for you.
I still struggled to get enough puzzles in inventory, but customer acquisition was on autopilot. Mother's Day hit and I got a ton of new subscribers. After reviewing some data, we found that 80% of our subscriptions were gifts. We included small cards in the boxes, and changed some of our site copy to accommodate this discovery.
The next issue was the shipping cost. A puzzle is heavy; it weighs about a pound. Shipping prices were out of control, and ultimately cut way too much into our margin. I was left with a few dollars of profit. That's okay for SEO, but also meant that I couldn't spend any money on marketing.
We added a puzzle mat as an upsell with high margins. That helped, but ultimately wasn't enough. That's ultimately what made me sell the business: Low margins.
The sale
My weekly hours were ramping up towards 70 again, and while Puzzle Subscription Box was on autopilot, I was still struggling with inventory every month.
By the time I listed on MicroAcquire, we had roughly 120 subscribers and $3.5K+ MRR. The overall rule for small recurring businesses is that they shouldn't sell for less than 36 months of profit. That's mostly for affiliate sites that have an intrinsic risk of Google killing them. I decided to list for $18K.
I got a ton of requests to review the business, lots of questions, and a couple of lowball offers, so I sort of just wrote the whole thing off. Then, two weeks after listing, an e-commerce holding company reached out, immediately followed by a private buyer. The holding company offered $20K, and I relayed that to the private buyer, who countered with $21K.
Andrew from MicroAcquire helped along the way. It was a new platform, and I was definitely given the VIP service for my relatively small deal.
While it may seem that exiting was boring, that was a good thing. It was slow, but predictable. Boring, but profitable. Outside of inventory and shipping, there were no setbacks or surprises!
Discuss this story.
🐦 The Tweetmaster's Pick
I post the tweets indie hackers share the most. Here's today's pick:
🏁 Enjoy This Newsletter?
Forward it to a friend, and let them know they can subscribe here.
Also, you can submit a section for us to include in a future newsletter.
Special thanks to Jay Avery for editing this issue, to Gabriella Federico for the illustrations, and to Charlie Ward, Priyanka Vazirani, Sk Rafiqul Islam, and Bernard M. Baruch for contributing posts. —Channing
Indie Hackers | Stripe | 510 Townsend St, San Francisco, California 94103
You're subscribed to the Indie Hackers Newsletter. Click here to

unsubscribe

.

Key phrases
Older messages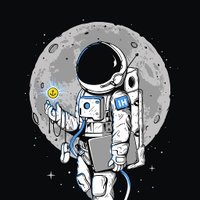 Today's Digest: Here are the most popular posts on Facebook
Friday, May 20, 2022
Your Indie Hackers community digest for May 20th ‌ ‌ ‌ ‌ ‌ ‌ ‌ ‌ ‌ ‌ ‌ ‌ ‌ ‌ ‌ ‌ ‌ ‌ ‌ ‌ ‌ ‌ ‌ ‌ ‌ ‌ ‌ ‌ ‌ ‌ ‌ ‌ ‌ ‌ ‌ ‌ ‌ ‌ ‌ ‌ ‌ ‌ ‌ ‌ ‌ ‌ ‌ ‌ ‌ ‌ ‌ ‌ ‌ ‌ ‌ ‌ ‌ ‌ ‌ ‌ ‌ ‌ ‌ ‌ ‌ ‌ ‌ ‌ ‌ ‌ ‌ ‌ ‌ ‌ ‌ ‌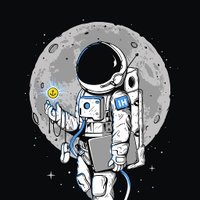 Today's Digest: Looking for a growth co-founder
Thursday, May 19, 2022
Your Indie Hackers community digest for May 19th ‌ ‌ ‌ ‌ ‌ ‌ ‌ ‌ ‌ ‌ ‌ ‌ ‌ ‌ ‌ ‌ ‌ ‌ ‌ ‌ ‌ ‌ ‌ ‌ ‌ ‌ ‌ ‌ ‌ ‌ ‌ ‌ ‌ ‌ ‌ ‌ ‌ ‌ ‌ ‌ ‌ ‌ ‌ ‌ ‌ ‌ ‌ ‌ ‌ ‌ ‌ ‌ ‌ ‌ ‌ ‌ ‌ ‌ ‌ ‌ ‌ ‌ ‌ ‌ ‌ ‌ ‌ ‌ ‌ ‌ ‌ ‌ ‌ ‌ ‌ ‌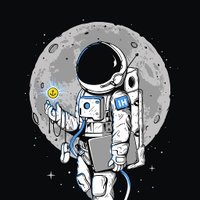 🗞 What's New: Becoming a founder through acquisition
Thursday, May 19, 2022
Also: Successfully raising a pre-seed round! ‌ ‌ ‌ ‌ ‌ ‌ ‌ ‌ ‌ ‌ ‌ ‌ ‌ ‌ ‌ ‌ ‌ ‌ ‌ ‌ ‌ ‌ ‌ ‌ ‌ ‌ ‌ ‌ ‌ ‌ ‌ ‌ ‌ ‌ ‌ ‌ ‌ ‌ ‌ ‌ ‌ ‌ ‌ ‌ ‌ ‌ ‌ ‌ ‌ ‌ ‌ ‌ ‌ ‌ ‌ ‌ ‌ ‌ ‌ ‌ ‌ ‌ ‌ ‌ ‌ ‌ ‌ ‌ ‌ ‌ ‌ ‌ ‌ ‌ ‌ ‌ ‌ ‌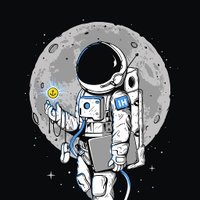 Today's Digest: I used to write Twitter threads into the void, but a few tweaks changed my game
Wednesday, May 18, 2022
Your Indie Hackers community digest for May 18th ‌ ‌ ‌ ‌ ‌ ‌ ‌ ‌ ‌ ‌ ‌ ‌ ‌ ‌ ‌ ‌ ‌ ‌ ‌ ‌ ‌ ‌ ‌ ‌ ‌ ‌ ‌ ‌ ‌ ‌ ‌ ‌ ‌ ‌ ‌ ‌ ‌ ‌ ‌ ‌ ‌ ‌ ‌ ‌ ‌ ‌ ‌ ‌ ‌ ‌ ‌ ‌ ‌ ‌ ‌ ‌ ‌ ‌ ‌ ‌ ‌ ‌ ‌ ‌ ‌ ‌ ‌ ‌ ‌ ‌ ‌ ‌ ‌ ‌ ‌ ‌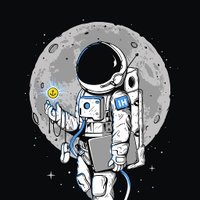 Today's Digest: A clean producthunt launch for Squeaky
Tuesday, May 17, 2022
Your Indie Hackers community digest for May 17th ‌ ‌ ‌ ‌ ‌ ‌ ‌ ‌ ‌ ‌ ‌ ‌ ‌ ‌ ‌ ‌ ‌ ‌ ‌ ‌ ‌ ‌ ‌ ‌ ‌ ‌ ‌ ‌ ‌ ‌ ‌ ‌ ‌ ‌ ‌ ‌ ‌ ‌ ‌ ‌ ‌ ‌ ‌ ‌ ‌ ‌ ‌ ‌ ‌ ‌ ‌ ‌ ‌ ‌ ‌ ‌ ‌ ‌ ‌ ‌ ‌ ‌ ‌ ‌ ‌ ‌ ‌ ‌ ‌ ‌ ‌ ‌ ‌ ‌ ‌ ‌