🗞 What's New: Scaling sales after gaining traction
Struggling to keep landing sales although you've gained traction?
Listening to your users, automation, and creating "look-alike audiences" could be your tickets to increased sales!
10,000 boomers hit retirement every day in the US, and they own nearly half of all private businesses with employees in the country. Here's how founders can cash in.
Founder Bruce McLachlan closed a $60,000 acquisition after 10 months of searching and beginning due diligence. Below, he shares how he chose his company and closed the deal!
Want to share something with over 95,000 indie hackers? Submit a section for us to include in a future newsletter. —Channing
📈 Scaling Sales After Gaining Traction
by Ed Garas
We run a job board for content writers, and we gained initial traction from hiring companies. Companies post around seven paid, promoted job posts a month. Currently, we don't do sales or paid ads. Our marketing plan consists of organic SEO, social media, and newsletters. The majority (probably 99.5%) of our large audience consists of content writers.
What could be an effective way to scale sales?
Listen to your customers
Katerina Cherry believes that listening is key:
In my experience, the best way to scale sales once you've gained traction is to focus on the same thing you did to gain traction in the first place: By listening to your customers.
It may seem like a no-brainer, but it's easy to get caught up in focusing on what you want. But that's not necessarily what your customers want.
Now that you're getting traction, your customers are more likely to be willing to tell you what they need from you. Instead of making assumptions about what they want (and potentially missing an opportunity!), start asking questions and listening closely.
This doesn't mean that everything they say will be right, or even useful. Just make sure that you're taking a moment to consider their perspective before deciding which direction to go.
Create a system
Tulisa Kaufman says that you can build a business on the strength of one person's charisma alone, but that's not ideal:
If you want to grow, and grow quickly, you need a system in place that allows you to scale your sales efforts.
The best way to do this is by creating a great product that solves a problem for customers, then making sure that the entire team knows how important it is for them to understand the customer and their needs. This will allow everyone in your organization to focus on bringing in new customers rather than just getting people through the door.
Once you have this foundation in place, it's time to figure out how exactly you'll scale your sales efforts. There are several options here: Hiring more people, using automation tools (i.e. email automation software), using social media advertising, or simply making sure that everyone who works for you has access to great marketing materials to communicate with customers on their own time!
Automation nation
Dominykas Reilly says that it's all about automation:
I think the key to scaling sales is figuring out how you can automate the process. If you're in a super-salesy industry, this can be quite difficult. If you're selling software or services, though, it's much easier to streamline your processes and set up systems that will help you sustain growth, without having to add a ton of additional resources.
I would recommend looking at how other companies have scaled their sales teams, and then look at what they did differently from you that made them successful. Then, experiment with some of those ideas in your own business!
Look-alike audiences
Darko advises that you could create a "look-alike audience" on Facebook if you have more than 100 emails or phone numbers of companies that posted on your site. Google also has look-alike audiences.
The whole idea behind look-alike audiences is that Facebook or Google will match those emails or phone numbers to actual users, then attempt to find other users with similar characteristics. For example, if all of your users are employers who own companies with 10+ employees, Facebook or Google will try to find similar people.
Hire more salespeople
Lili believes that hiring is the key:
I've been in sales for years, and I've seen a lot of companies grow. There's a point where you start to get traction and you need to figure out how to scale your sales efforts. You can hire more salespeople. This is great if you have the money and resources available, but it also has some downsides. For example, it's expensive and time-consuming. It takes time to screen candidates, interview them, schedule training sessions, etc., so this has a negative effect on both profit margins and customer service levels.
The second option is to create an automated system that can scale the sales process for you. By automating the process instead of having humans doing it manually all day long (which might be pricey), you can save on costs and dramatically increase efficiency!
What are your top tips on scaling sales? Share in the comments below!
Discuss this story.
📰 In the News
from the Volv newsletter by Priyanka Vazirani
🛍 Amazon has opened its first physical fashion retail store.
📉 Social media stocks are plummeting as Snap crashes to new lows.
🤩 Google Docs is getting a huge upgrade in its formatting.
💸 Twitter will pay $150M for breaking privacy promises.
👀 Big Tech is pouring millions into the wrong climate solution at Davos.
Check out Volv for more 9-second news digests.
💥 The Boom in Boomer Business Deals
from the Hustle Newsletter by Ethan Brooks
The Signal: An estimated ~10K boomers hit retirement age every day in the US. Among these, ~8.3% are self-employed, meaning that ~303K boomer business owners face retirement every year.
Many grapple with a Billy Madison-esque dilemma, with kids who either aren't prepared (or simply don't want) to take over the family business. Facing few good alternatives, thousands simply close their doors.
The scale of this issue is mind-boggling. Boomers own nearly half of all private businesses with employees in America. That adds up to 2.34M companies, ~24.7M employees, and ~$5.1T in sales.
Founders can dive into this opportunity by building:
1. Business-for-sale platforms:
You've seen these grow recently. BizBuySell hits ~1.9M visits per month, and niche options like MicroAcquire have quickly gained popularity, too.
But many boomers either don't know about them, or aren't sure how to make the best use of them.
Solve that by building a consulting service that lists their companies on existing platforms for a flat fee or a percentage of the sale price. Or, launch a new platform that caters specifically to this niche.
*MicroAcquire sees 350K-510K visits per month according to Similarweb. (Source: Google Trends)
2. Family legacy summit:
On a recent episode of My First Million, Sam and Shaan explored the idea of a "Family Legacy Summit," an event designed to teach boomer business owners how to pass on their enterprises to their kids.
You could do personal outreach to hand-picked companies that meet certain criteria (for example, $2M-$5M ARR). Cover your costs by charging a small ticket fee or bringing on sponsors, then monetize by:
Upselling services like accounting, financial advising, or even premium mastermind groups for kids taking over their family businesses.

Selling leads to private equity, who are already looking for these kinds of deals. Leads can be worth $25K-$100K+, depending on the size of the companies.
Even without monetizing, this would be a great networking strategy, since you'd be solving a real problem for successful founders in the industry of your choice.
3. Buy them yourself:
Acquire great businesses yourself, install an operator, and continue running and growing them.
Using investors and/or SBA loans, you can buy with as little as $0 of your own money. Look to these founders for inspiration:
Would you build for boomer businesses? Let's chat below!
Subscribe to the Hustle Newsletter for more.
🧠 Harry's Growth Tip
from the Marketing Examples newsletter by Harry Dry
"You only notice milk when you run out of it."
—Jeff Goodby
Go here for more short, sweet, practical marketing tips.
Subscribe to Marketing Examples for more.
💰 Bruce McLachlan's $60K Acquisition
Hi indie hackers! I'm Bruce McLachlan, and after 10 months of sourcing and performing due diligence on multiple deals, I finally closed a $60K micro-SaaS acquisition via MicroAcquire! I'm using this as a vehicle to exit from full-time employment. I didn't have a lot of runway to build something from scratch and hope that it would work.
Going the acquisition route allows me to get into a business that's already found product-market fit, and scale from there.
Here's how the sale went down!
The business
Cloakist provides custom domains and branding for your public pages from popular platforms like:
Notion (including a password protection feature).
Airtable.
Coda.
ClickUp.
Calendly.
Google Docs.
Adobe Spark and Adobe Express.
Microsoft Sway.
Trello.
Users can easily host pages from any popular SaaS on their own domains, and add customizations by injecting CSS and JavaScript.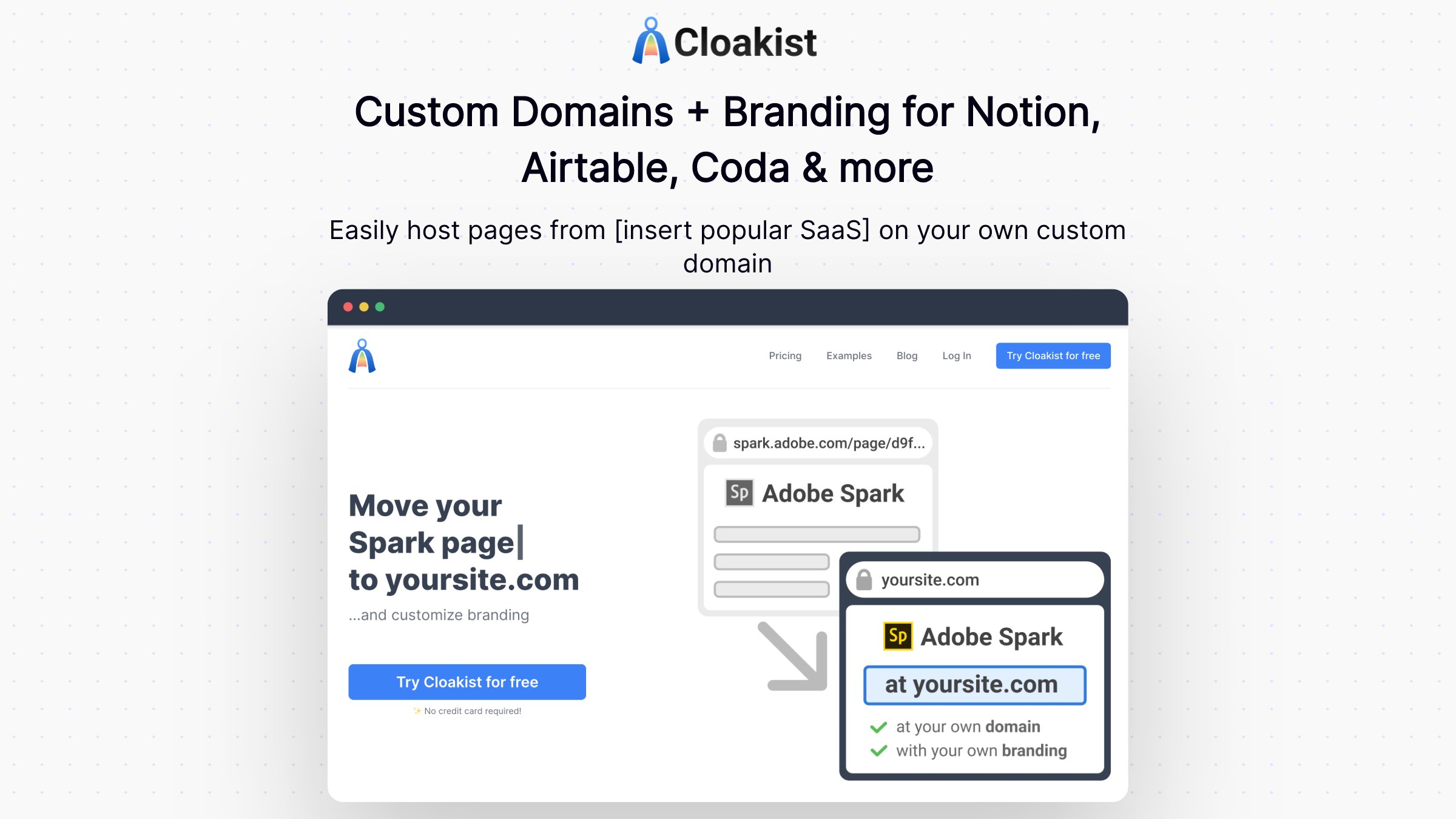 The decision
I came across Cloakist on MicroAcquire. For 10 months prior, I was sourcing deals on the platform, and going through due diligence with some of them until I found Cloakist.
I wrote about this whole process here. During this time, I evaluated many products and businesses. Ultimately, I decided on Cloakist because:
It is a validated product with an established customer base.
The core product is good from a tech perspective.
It has proven ways to acquire new customers.
There is lots of room for improvement.
The deal metrics
MRR: ~$2K.
Customers: ~160.
Purchase price: $60K.
Multiple: 2.5x ARR.
The acquisition process
January 18th: Intro call.
January 19th: NDA.
January 20th: Letter of intent.
January 21st - February 15th: Due diligence and contract negotiation.
February 16th: Share purchase agreement signed. Payment and asset transfer.
February 17th - March 4th: Handover and post-sale support.
Future plans
Short term:
Focus on marketing and minor enhancements.
Blog posts and SEO.
Website refresh.
Signups are steady, but conversion is low. Improve this.
Email automation for customer onboarding and lifecycle.
Stabilize the core product. Minor improvements are needed.
Long term:
This is an interesting product with opportunities for vertical and horizontal growth.
Vertical: Add more supported platforms (long tail).
Horizontal: Improved support for popular platforms (i.e. Notion, Airtable, and Coda).
Closing thoughts
The whole process was an awesome experience. It was a real pleasure working with the seller. Initially, I wanted a longer handover period of three months, but we settled on a shorter period of about three weeks.
The handover actually kind of started naturally during due diligence when it was clear that we were going to close the deal. We had one hour calls daily for about five weeks, where we covered due diligence, contract negotiation, and handover.
The seller was excellent in this regard. He documented everything that we discussed, and was completely transparent about everything (the good and the bad).
I think it's important that there is a rapport between the buyer and seller. The transaction is ultimately based on trust.
Follow along as I figure out how to scale the business!
Discuss this story.
🐦 The Tweetmaster's Pick
I post the tweets indie hackers share the most. Here's today's pick:
🏁 Enjoy This Newsletter?
Forward it to a friend, and let them know they can subscribe here.
Also, you can submit a section for us to include in a future newsletter.
Special thanks to Jay Avery for editing this issue, to Gabriella Federico for the illustrations, and to Ed Garas, Priyanka Vazirani, Ethan Brooks, and Bruce McLachlan for contributing posts. —Channing
Indie Hackers | Stripe | 510 Townsend St, San Francisco, California 94103
You're subscribed to the Indie Hackers Newsletter. Click here to

unsubscribe

.

Key phrases
Older messages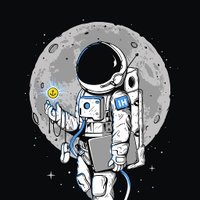 Today's Digest: How do I start building in public?
Wednesday, May 25, 2022
Your Indie Hackers community digest for May 25th ‌ ‌ ‌ ‌ ‌ ‌ ‌ ‌ ‌ ‌ ‌ ‌ ‌ ‌ ‌ ‌ ‌ ‌ ‌ ‌ ‌ ‌ ‌ ‌ ‌ ‌ ‌ ‌ ‌ ‌ ‌ ‌ ‌ ‌ ‌ ‌ ‌ ‌ ‌ ‌ ‌ ‌ ‌ ‌ ‌ ‌ ‌ ‌ ‌ ‌ ‌ ‌ ‌ ‌ ‌ ‌ ‌ ‌ ‌ ‌ ‌ ‌ ‌ ‌ ‌ ‌ ‌ ‌ ‌ ‌ ‌ ‌ ‌ ‌ ‌ ‌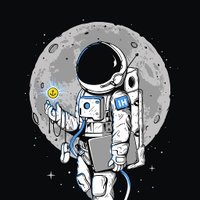 Today's Digest: How Long Did You Build Your MVP?
Tuesday, May 24, 2022
Your Indie Hackers community digest for May 24th ‌ ‌ ‌ ‌ ‌ ‌ ‌ ‌ ‌ ‌ ‌ ‌ ‌ ‌ ‌ ‌ ‌ ‌ ‌ ‌ ‌ ‌ ‌ ‌ ‌ ‌ ‌ ‌ ‌ ‌ ‌ ‌ ‌ ‌ ‌ ‌ ‌ ‌ ‌ ‌ ‌ ‌ ‌ ‌ ‌ ‌ ‌ ‌ ‌ ‌ ‌ ‌ ‌ ‌ ‌ ‌ ‌ ‌ ‌ ‌ ‌ ‌ ‌ ‌ ‌ ‌ ‌ ‌ ‌ ‌ ‌ ‌ ‌ ‌ ‌ ‌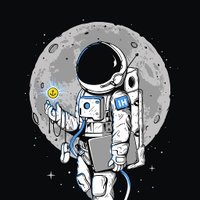 🗞 What's New: Knowing when to pivot
Tuesday, May 24, 2022
Also: Online education platforms help you focus on what you do best! ‌ ‌ ‌ ‌ ‌ ‌ ‌ ‌ ‌ ‌ ‌ ‌ ‌ ‌ ‌ ‌ ‌ ‌ ‌ ‌ ‌ ‌ ‌ ‌ ‌ ‌ ‌ ‌ ‌ ‌ ‌ ‌ ‌ ‌ ‌ ‌ ‌ ‌ ‌ ‌ ‌ ‌ ‌ ‌ ‌ ‌ ‌ ‌ ‌ ‌ ‌ ‌ ‌ ‌ ‌ ‌ ‌ ‌ ‌ ‌ ‌ ‌ ‌ ‌ ‌ ‌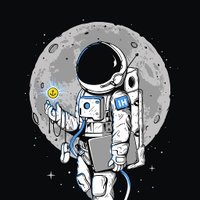 Today's Digest: 353k views & 11 hours at the top of subreddit
Monday, May 23, 2022
Your Indie Hackers community digest for May 23rd ‌ ‌ ‌ ‌ ‌ ‌ ‌ ‌ ‌ ‌ ‌ ‌ ‌ ‌ ‌ ‌ ‌ ‌ ‌ ‌ ‌ ‌ ‌ ‌ ‌ ‌ ‌ ‌ ‌ ‌ ‌ ‌ ‌ ‌ ‌ ‌ ‌ ‌ ‌ ‌ ‌ ‌ ‌ ‌ ‌ ‌ ‌ ‌ ‌ ‌ ‌ ‌ ‌ ‌ ‌ ‌ ‌ ‌ ‌ ‌ ‌ ‌ ‌ ‌ ‌ ‌ ‌ ‌ ‌ ‌ ‌ ‌ ‌ ‌ ‌ ‌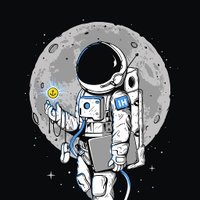 Top Milestones: The new version of FocusPlus is LIVE!
Sunday, May 22, 2022
Top milestones for the week from your fellow indie hackers. ‌ ‌ ‌ ‌ ‌ ‌ ‌ ‌ ‌ ‌ ‌ ‌ ‌ ‌ ‌ ‌ ‌ ‌ ‌ ‌ ‌ ‌ ‌ ‌ ‌ ‌ ‌ ‌ ‌ ‌ ‌ ‌ ‌ ‌ ‌ ‌ ‌ ‌ ‌ ‌ ‌ ‌ ‌ ‌ ‌ ‌ ‌ ‌ ‌ ‌ ‌ ‌ ‌ ‌ ‌ ‌ ‌ ‌ ‌ ‌ ‌ ‌ ‌ ‌ ‌ ‌ ‌ ‌ ‌ ‌ ‌