Uvalde and Buffalo families testify to Congress
Survivors and families of recent mass shootings speak before Congress; Turkey and Russia talk about freeing up Ukrainian grain.


Tonight's Sentences was written by Jariel Arvin.
Will testimony from shooting survivors prompt gun reform?
Andrew Harnik-Pool/Getty Images

Survivors and families of victims from recent mass shootings in Uvalde, Texas, and Buffalo, New York, testified during a Wednesday House meeting on gun violence. [CNN / Clare Foran]
Witnesses included an 11-year-old student from Uvalde's Robb Elementary School who recalled dialing 911 during the massacre that left her teacher among 21 dead. [Guardian / Joan E. Greve]
Another witness, the mother of a man shot with an AR-15 during a racist mass shooting that killed 10 Black people at a Buffalo supermarket, called for stricter gun control measures. [Washington Post / Amy B Wang, Marianna Sotomayor, and Timothy Bella]
Hours after the testimony, the House will vote on — and likely pass — sweeping gun reform legislation. The bills are likely to stall in the Senate, where lawmakers are considering a narrower package. [CBS News / Melissa Quinn]
The Justice Department on Wednesday launched an investigation into the police response in Uvalde. The review isn't a criminal probe so Uvalde law enforcement won't face charges. [NPR / Carrie Johnson]
A plan to free Ukrainian grain exports
On Wednesday, Turkey and Russia expressed support for a UN plan to create a free corridor in the Black Sea for Ukrainian grain exports. [AP / Ayse Wieting and Suzan Fraser]
Since the February invasion, a Russian blockade has prevented the shipment of most grain. That could trigger a global food crisis, especially for developing countries reliant on supply from Ukraine, the world's fifth-largest grain exporter. [Guardian / Joanna Partridge]
Under the plan, the Turkish navy would escort vessels from Ukraine's southern ports to its waters. In return, Russia has called for the easing of Western sanctions, removal of mines from the Black Sea, and authority to check incoming ships for weapons. [Reuters / Tuvan Gumrukcu]
Ukraine — not present for the talks — refused to remove the mines, fearing doing so would allow Russian ships to attack its southern ports. [Al Jazeera]
Olympic gymnasts and dozens of others sued the FBI for $1 billion for failing to take swift action in investigating Larry Nassar's sexual abuse. [BuzzFeed News / Julia Reinstein]
Police have arrested a California man with a weapon outside Justice Brett Kavanaugh's home. [NPR]
Monday, Iraq sentenced a 66-year-old British geologist to 15 years in prison for attempting to smuggle antiquities from the country. [CNN / Aqeel Najim]
San Francisco voters recalled progressive District Attorney Chesa Boudin on Tuesday, following a campaign that cast him as soft on crime and homelessness. [Los Angeles Times / Laura J. Nelson, James Queally, and Anabel Sosa]
| | |
| --- | --- |
| Reader contributions help keep newsletters like Sentences free for all. Support our work with a one-time gift today. | |
"I wish something would change. Not only for our kids but every single kid in the world because schools are not safe anymore."
| | |
| --- | --- |
| | Russia is weaponizing food by blockading Ukraine's grain exports and withholding its own until other countries come to Putin to ask for it. |
This email was sent to you. Manage your email preferences or unsubscribe. If you value Vox's unique explanatory journalism, support our work with a one-time or recurring contribution.
View our Privacy Notice and our Terms of Service.
Vox Media, 1201 Connecticut Ave. NW, Floor 12, Washington, DC 20036.
Copyright © 2022. All rights reserved.
Older messages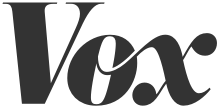 Can the Senate find a compromise on gun reform?
Tuesday, June 7, 2022
Plus, the CDC raises monkeypox alert level. ‌ ‌ ‌ ‌ ‌ ‌ ‌ ‌ ‌ ‌ ‌ ‌ ‌ ‌ ‌ ‌ ‌ ‌ ‌ ‌ ‌ ‌ ‌ ‌ ‌ ‌ ‌ ‌ ‌ ‌ ‌ ‌ ‌ ‌ ‌ ‌ ‌ ‌ ‌ ‌ ‌ ‌ ‌ ‌ ‌ ‌ ‌ ‌ ‌ ‌ ‌ ‌ ‌ ‌ ‌ ‌ ‌ ‌ ‌ ‌ ‌ ‌ ‌ ‌ ‌ ‌ ‌ ‌ ‌ ‌ ‌ ‌ ‌ ‌ ‌ ‌ ‌ ‌ ‌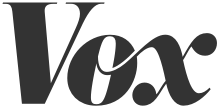 The January 6th panel goes primetime
Monday, June 6, 2022
Plus, Boris Johnson survives a vote of no confidence. The January 6th committee begins airing its findings this week; UK's prime minister survives a vote of no confidence. And new from Vox: We just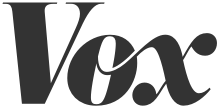 Your support helps us keep Vox free
Saturday, June 4, 2022
‌ ‌ ‌ ‌ ‌ ‌ ‌ ‌ ‌ ‌ ‌ ‌ ‌ ‌ ‌ ‌ ‌ ‌ ‌ ‌ ‌ ‌ ‌ ‌ ‌ ‌ ‌ ‌ ‌ ‌ ‌ ‌ ‌ ‌ ‌ ‌ ‌ ‌ ‌ ‌ ‌ ‌ ‌ ‌ ‌ ‌ ‌ ‌ ‌ ‌ ‌ ‌ ‌ ‌ ‌ ‌ ‌ ‌ ‌ ‌ ‌ ‌ ‌ ‌ ‌ ‌ ‌ ‌ ‌ ‌ ‌ ‌ ‌ ‌ ‌ ‌ ‌ ‌ ‌ ‌ ‌ ‌ ‌ ‌ ‌ ‌ ‌ ‌ ‌ ‌ ‌ ‌ ‌ ‌ ‌ ‌ ‌ ‌ ‌ ‌ ‌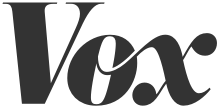 Your new crossword for Saturday Jun 04 ✏️
Saturday, June 4, 2022
Happy Saturday, crossword fans! We have six new puzzles teed up for you this week. Play the latest Vox crossword right here, and find all of our new crosswords from the previous week in one place.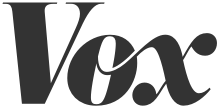 Uvalde. Now Tulsa. Will Congress act?
Saturday, June 4, 2022
Plus, North Korea's worsening Covid019 outbreak. ‌ ‌ ‌ ‌ ‌ ‌ ‌ ‌ ‌ ‌ ‌ ‌ ‌ ‌ ‌ ‌ ‌ ‌ ‌ ‌ ‌ ‌ ‌ ‌ ‌ ‌ ‌ ‌ ‌ ‌ ‌ ‌ ‌ ‌ ‌ ‌ ‌ ‌ ‌ ‌ ‌ ‌ ‌ ‌ ‌ ‌ ‌ ‌ ‌ ‌ ‌ ‌ ‌ ‌ ‌ ‌ ‌ ‌ ‌ ‌ ‌ ‌ ‌ ‌ ‌ ‌ ‌ ‌ ‌ ‌ ‌ ‌ ‌ ‌