🗞 What's New: Good marketing tactics...resourcefulness or cheating?
Does marketing ever feel like cheating?
Effective marketing involves knowing when and how to play on systems, psyches, and events. Some see it as resourcefulness, while others see it as immoral. Here's how these top companies used marketing tactics to their advantage.
B2B SaaS helps you focus on your core competency, while reaping the benefits of improvements created by teams dedicated to a specific problem. Dru Riley shares how founders can get in on the game!
Your startup is about your users, but how often are you talking to them? Below, check out how 3 very successful founders used customer conversations to level up their businesses.
Want to share something with over 95,000 indie hackers? Submit a section for us to include in a future newsletter. —Channing
🤔 Is Good Marketing Actually...Cheating?
Marketing sometimes means cheating. Exploiting loopholes in the system might seem controversial to some, but for others, it's a matter of resourcefulness. Check out how these companies used certain situations to their advantage. Do you agree with their methods?
WhatsApp
Koum and Acton took the advantage of an early App Store bug: The "What's New" list saw WhatsApp as a brand new app whenever the creators changed its name on the App Store.
So, they kept changing it. That tactic brought in WhatsApp's first 1K users, because it stayed at the top of the "What's New" list until Apple fixed that bug.
Reddit
Steve and Alexis struggled with getting their first users. To solve that, they created fake accounts and started faking traffic by posting links.
Reddit had no subreddits until real users began coming in. The fake accounts got phased out over time.
Amazon
Jeff came up with the name "Amazon" because website listings like Yahoo (which was one of the hottest websites at the time) were organized alphabetically.
At first, he thought about "Cadabra." But he decided to choose a name starting with "A" to appear sooner on the list.
When the team needed to stock, they ordered books from other stores. However, since the minimum number of books in one order was 10, it was too expensive at the time. They found a workaround.
They always ordered the book they wanted, plus nine copies of a book about lichens that was constantly out of stock. The store would send the particular book that they'd wanted, and a note apologizing for not being able to send the nine books about lichens.
Paypal
When PayPal appeared on eBay, the team made bots targeting eBay Power Sellers, the top 20K merchants on the platform.
The bots were buying things, then insisting on paying via PayPal. eBay sellers got interested in the service because it looked like there was an increasing demand for it.
This marketing stunt turned into a 33% market share after just three months!
Airbnb
Airbnb created a bot that looked for room renting offers on Craigslist, then sent them emails asking them to include AirBed&Breakfast (the MVP version of Airbnb) in their posts.
When it got short on money, the company released "Obama O's" and "Cap'n McCain's" cereals during the 2008 US presidential election season. This got it featured on CNN.
Within a week, Obama O's and Cap'n McCain's had sold $30K worth of cereals, almost four times what the Airbnb core business had made previously.
LinkedIn
In 2004, LinkedIn created a new feature: Aggressive contact importing through the use of email lists. The platform browsed through user contacts and sent invitations. The team has even built an Outlook plugin for that.
Networking got much easier. Later on, LinkedIn exploited the feature to the maximum. When it got access to a user's email contacts list, it spammed everyone in it multiple times. The company got even sued for that.
Check out the full version of this article here to read more about the MVPs of 42 billion dollar businesses, and how they got their first 1K customers!
Are these tactics resourceful or immoral? Share your thoughts below!
Discuss this story.
📰 In the News
from the Volv newsletter by Priyanka Vazirani
💰 The ugly economics behind Apple's new Pay Later system.
📉 Social media stocks are suffering, and it's partly TikTok's fault.
☎️ The mental health version of 911 is set to launch next month.
🤑 China is offering a $15K reward to snitches.
👀 You can buy Amazon's stock under $1K for the first time since 2017.
Check out Volv for more 9-second news digests.
🛠 Trend Alert: B2B SaaS
from the Trends.vc newsletter by Dru Riley
Why it matters
B2B SaaS gives you a simple, secure, accessible way to solve business problems.
Problem
You can solve internal challenges either internally, by building tools and hiring, or externally, by outsourcing the problem.
But building your own tools can distract you from your core competency.
Solution
B2B SaaS helps you focus on your core competency, while reaping the benefits of improvements made by teams dedicated to specific problems.
Players
B2B SaaS:
Communities:
Funds:
Predictions
Opportunities
Risks
Feature parity: No-code and low-code tools make it easier to reach feature parity. This is a two-way problem because it increases competitor risk. You can catch up with competitors, but they can also catch up with you. Competition lowers margins.
Low lifetime value: This makes it hard to invest in customer acquisition. Paired with other expenses, it can lead to negative cash flow and the Startup Valley of Death.
Platform risk: Building on other platforms subjects you to their product roadmap, outages, and fees. Changes to Notion API broke Super.
Key lessons
Micro-SaaS does not mean low revenue. "Micro" means a specific niche, target audience, or set of features. Hubstaff started as a time tracker for field and remote teams. It grew to 75K users and $3.8M ARR.
Growth systems > growth hacks. Growth hacks are designed for fast, low-cost user acquisition. Growth systems focus on long-term marketing strategies. Doopoll grew MRR by 800% over six months with a growth system using pain point SEO.
Hot takes
The largest SaaS categories will be commoditized by monetized open source alternatives. Rocket.Chat and n8n are open source alternatives to Intercom and Zapier. This is counter-positioning.
You need lots of customers, a high customer lifetime value, or both to build a great B2B SaaS business. A company without one of these is in a death zone.
Feature parity is a weakness of SaaS. This leads to commoditization and lower margins. Low prices and complementary services become your key differentiators.
Haters
"Markets are crowded. How do I stand out?"
There's a marketing strategy for every taste. AJ from Carrd says that a massive market has room for many solutions. Canny got to $1M ARR in the crowded market of user feedback management. Ruth and Eric built and grew Reconvert to $120K MRR, competing with 750+ Shopify cross-sell and upsell apps.
"Sales will always have a place in B2B SaaS. Self-serve does not always work."
You're right. This is especially true when selling to governments and large organizations, such as hospitals. Self-serve, product-led models are increasingly effective with high lifetime value customers.
"Lifetime deals seem risky. What if I shut the product down?"
Lifetime refers to the lifetime of your product, not your lifetime. It's more like a pay-once-and-use-forever deal. Despite associated risks, some SaaS companies choose lifetime deals over subscriptions. Infinity ran a lifetime deal before official launch, and later decided to keep its pricing that way forever.
"Using open source tools means self-hosting and taking on other responsibilities."
There's no free lunch. That's the price of agency. Open source alternatives often offer hosted versions as well.
Links
Related reports
More reports
Go here to get the Trends Pro report. It contains 200% more insights. You also get access to the entire back catalog and the next 52 Pro Reports.
Subscribe to Trends.vc for more.
🧠 Harry's Growth Tip
from the Marketing Examples newsletter by Harry Dry
Replace adjectives with numbers.
Go here for more short, sweet, practical marketing tips.
Subscribe to Marketing Examples for more.
🗣 3 Founders Who Nailed Effective Customer Conversations
from the Listen Up! IH newsletter by Ayush Chaturvedi
Your startup is not about you, it's about your users. Despite knowing this, many founders avoid speaking to their target customers as much as possible. You cannot build the right product without talking to your users.
Customer conversations will help you recognize the right problems to solve, the right positioning, and the right pricing strategy. It's a tough skill to master, but the only way to improve this skill is through practice.
Let's look at three examples of indie hackers who shaped the right product through customer conversations!
Spencer Fry: Podia
Spencer built Podia, a platform that helps creators sell digital products, with extreme customer focus right from the start. Over time, he has had thousands of customers conversations. He even personally conducts one live product demo every week, in order to be close to his customers.
Spencer has built a solid framework for customer research. Back in 2015, he used to email 10 customers a day to request an interview. He sent these from his personal email address, including a personalized message to each customer. Once they got on a call, he would ask them about their experience using the platform.
Here are the four questions that gave him the most insight:
What did you expect would happen when you signed up?
What actually happened when you signed up?
Help me understand what benefit you want to get out of Podia.
If you could wave a magic wand and do anything on Podia, what would it be?
These questions hone in on the quickest "A-ha!" moments that you can give to your customers.
Read Spencer's full story, or check out his episode on the Indie Hackers Podcast.
Marie Martens: Tally
Marie and her partner Filip built Tally, a free online form builder, as a way to scratch their own itch. They got initial users initial through cold outreach.
Very early on, they created a private Slack group with their early users. This move helped them obtain quick user feedback and focus on the right features to build. Here's how Marie describes it:
From design improvements to helping us out with integrations, or referring us to the right person, our users have a bigger network and a lot more knowledge than [our] small team of two.
The user community also helped them with their Product Hunt launch. Later on, when market leader Typeform raised its prices, Tally's early users became staunch advocates of the product.
When users are part of the product building process from the beginning, they become your strongest ambassadors by the time the product matures.
Read [Tally's full story](https://www.listenupih.com/tally/), or check out Marie's episode on the [Indie Hackers Podcast](https://www.indiehackers.com/podcast/229-marie-martens).

Samy Dindane: Hypefury
It took Samy three days to build a very basic MVP of Hypefury, a personal assistant that helps you grow and monetize your Twitter audience.
He started a private beta, and quickly got a few people from a private Telegram group to give him feedback. These users were interested in building businesses on Twitter, so Hypefury was the perfect tool for them.
Samy conducted 1:1 demos of the product with initial users, and everyone he met with introduced him to a few other people who would be ideal for the product:
Do the things that don't scale, speak with people. Reach out, cold email, cold DM. Ask for introductions. It's very powerful.
Initial user interviews helped Samy to understand the right product to build, and he was able to quickly start charging for Hypefury. Customer conversations helped Hypefury reach product market fit!
Read Hypefury's full story, or listen to Samy's episode on the Indie Hackers Podcast.
Discuss this story, or subscribe to Listen Up! IH for more.
🐦 The Tweetmaster's Pick
I post the tweets indie hackers share the most. Here's today's pick:
🏁 Enjoy This Newsletter?
Forward it to a friend, and let them know they can subscribe here.
Also, you can submit a section for us to include in a future newsletter.
Special thanks to Jay Avery for editing this issue, to Gabriella Federico for the illustrations, and to Michal Kankowski, Priyanka Vazirani, Dru Riley, Harry Dry, and Ayush Chaturvedi for contributing posts. —Channing
Indie Hackers | Stripe | 510 Townsend St, San Francisco, California 94103
You're subscribed to the Indie Hackers Newsletter. Click here to

unsubscribe

.

Older messages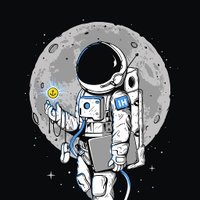 Today's Digest: Indonesia woos digital nomads with 5-year remote working visa
Wednesday, June 8, 2022
Your Indie Hackers community digest for June 8th ‌ ‌ ‌ ‌ ‌ ‌ ‌ ‌ ‌ ‌ ‌ ‌ ‌ ‌ ‌ ‌ ‌ ‌ ‌ ‌ ‌ ‌ ‌ ‌ ‌ ‌ ‌ ‌ ‌ ‌ ‌ ‌ ‌ ‌ ‌ ‌ ‌ ‌ ‌ ‌ ‌ ‌ ‌ ‌ ‌ ‌ ‌ ‌ ‌ ‌ ‌ ‌ ‌ ‌ ‌ ‌ ‌ ‌ ‌ ‌ ‌ ‌ ‌ ‌ ‌ ‌ ‌ ‌ ‌ ‌ ‌ ‌ ‌ ‌ ‌ ‌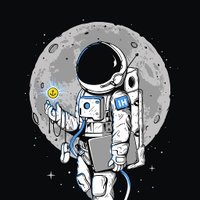 Today's Digest: Building a company I will never sell
Tuesday, June 7, 2022
Your Indie Hackers community digest for June 7th ‌ ‌ ‌ ‌ ‌ ‌ ‌ ‌ ‌ ‌ ‌ ‌ ‌ ‌ ‌ ‌ ‌ ‌ ‌ ‌ ‌ ‌ ‌ ‌ ‌ ‌ ‌ ‌ ‌ ‌ ‌ ‌ ‌ ‌ ‌ ‌ ‌ ‌ ‌ ‌ ‌ ‌ ‌ ‌ ‌ ‌ ‌ ‌ ‌ ‌ ‌ ‌ ‌ ‌ ‌ ‌ ‌ ‌ ‌ ‌ ‌ ‌ ‌ ‌ ‌ ‌ ‌ ‌ ‌ ‌ ‌ ‌ ‌ ‌ ‌ ‌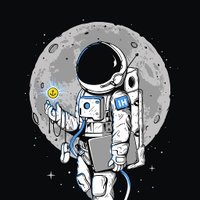 🗞 What's New: Is brainstorming startup ideas a waste of time?
Tuesday, June 7, 2022
Also: Creating a TikTok strategy that doesn't suck! ‌ ‌ ‌ ‌ ‌ ‌ ‌ ‌ ‌ ‌ ‌ ‌ ‌ ‌ ‌ ‌ ‌ ‌ ‌ ‌ ‌ ‌ ‌ ‌ ‌ ‌ ‌ ‌ ‌ ‌ ‌ ‌ ‌ ‌ ‌ ‌ ‌ ‌ ‌ ‌ ‌ ‌ ‌ ‌ ‌ ‌ ‌ ‌ ‌ ‌ ‌ ‌ ‌ ‌ ‌ ‌ ‌ ‌ ‌ ‌ ‌ ‌ ‌ ‌ ‌ ‌ ‌ ‌ ‌ ‌ ‌ ‌ ‌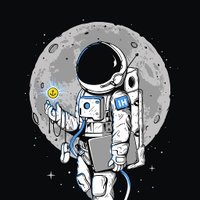 Today's Digest: The minimum viable testing process for evaluating startup ideas
Monday, June 6, 2022
Your Indie Hackers community digest for June 6th ‌ ‌ ‌ ‌ ‌ ‌ ‌ ‌ ‌ ‌ ‌ ‌ ‌ ‌ ‌ ‌ ‌ ‌ ‌ ‌ ‌ ‌ ‌ ‌ ‌ ‌ ‌ ‌ ‌ ‌ ‌ ‌ ‌ ‌ ‌ ‌ ‌ ‌ ‌ ‌ ‌ ‌ ‌ ‌ ‌ ‌ ‌ ‌ ‌ ‌ ‌ ‌ ‌ ‌ ‌ ‌ ‌ ‌ ‌ ‌ ‌ ‌ ‌ ‌ ‌ ‌ ‌ ‌ ‌ ‌ ‌ ‌ ‌ ‌ ‌ ‌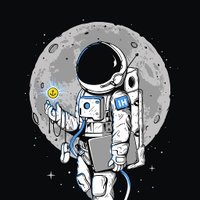 Today's Digest: Screen Recording Software with Cam circle in the bottom?
Sunday, June 5, 2022
Your Indie Hackers community digest for June 5th ‌ ‌ ‌ ‌ ‌ ‌ ‌ ‌ ‌ ‌ ‌ ‌ ‌ ‌ ‌ ‌ ‌ ‌ ‌ ‌ ‌ ‌ ‌ ‌ ‌ ‌ ‌ ‌ ‌ ‌ ‌ ‌ ‌ ‌ ‌ ‌ ‌ ‌ ‌ ‌ ‌ ‌ ‌ ‌ ‌ ‌ ‌ ‌ ‌ ‌ ‌ ‌ ‌ ‌ ‌ ‌ ‌ ‌ ‌ ‌ ‌ ‌ ‌ ‌ ‌ ‌ ‌ ‌ ‌ ‌ ‌ ‌ ‌ ‌ ‌ ‌