Gawker - Why not get your Dad a bee?
G'day mate and may I recommend doing a Harry off Australian Twitter, stop carrying on like a pork chop and she'll be right (Just googled "Australian slang"). Today we have some breaking news: America sucks in yet another, completely novel way. This time we have victimized Australian Twitter — their thongs are all in a twist all before boggin in their brekkie! Father's Day is coming up, folks and you know what that means: time to load up the Amazon shopping cart with bees. Forty bucks for a queen, but if you're strapped for cash you can settle for a G.I. Jive: American Hits of WW2 CD at a smooth $16. Enough about dads, let's hear it for remarried, working mothers of two. Britney Spears is laying down the law. Her ex-husband of 55 hours? Off to the Hague. Sister and Mother? You are gone too. Brother? More has yet to be revealed. Our other favorite starlet, dead Supreme Court Justice Ruth Bader Ginsburg, hath risen from beyond the grave in the form of a computer, because there is nothing her fans love more than empty symbolism and vain representation. RBG, 'memba her? Another depraved ghost of the cruel past, monarchy's underdog darling Andrew, who is allegedly raising awareness of pedophilia via his struggle with its light consequences, has whined to mommie dearest and you know? She sorta has a soft spot for the little lad. His brother and nephew? Not as much. Until tomorrow, after the sun sets and rises again upon the wretched, cursed soil.

Pervy Prince Andrew is Mounting a Comeback

And dry-humping a teddy bear, I'd bet

Reports indicate that Prince Andrew is currently on one: According to the Daily Beast, an imperial imbroglio on Monday led to the Duke of York's latest botched grand attempt at re-entering the clown college (er… clown uni) known as the British royal family. The disgraced third-born had made preparations to rock the damp, molded red carpet at the Queen's sexy, sultry Order of the Garter ceremony, but was banished at the last minute despite being the arrogant teddy-humper being a Mummy-made member of the sex club since 2006.

A long-time Sweet Babybaby of Mama Lili-B and nobody else in the world, Andrew is desperately trying to reintroduce himself into royal life in the "small window of opportunity to act" before the HBIC's death, per the Beast. The Queen might think her littlest prince is worth a $12-million investment, but the heirs to the throne, brother Charles and nephew William, allegedly hate his flat, sorry ass, and also his bad personality. Continue reading

TODAY IN GAWKER HISTORY:

06/08/12

STAY IN TOUCH:

Feeling trapped, looking to take it out on someone? Send us your thoughts and opinions by hitting "reply" to this email or by emailing us at newsletter@gawker.com.

Have you or a loved one witnessed juicy gossip? Send tips to tips@gawker.com.
You're receiving this email because you signed up to receive communications from BDG Media. If you believe this has been sent to you in error, please safely unsubscribe.

315 Park Ave. South, New York, NY 10010



Copyright 2021 BDG Media, Inc. All rights reserved.

Older messages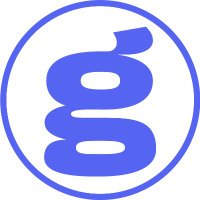 D.H. Lawrence wants to connect with you on LinkedIn
Friday, June 17, 2022
ATTEN-TION! That's your sign to stand up straight and salute our bravest soldiers this Father's Day: the old dads. ‌ ‌ ‌ ‌ ‌ ‌ ‌ ‌ ‌ ‌ ‌ ‌ ‌ ‌ ‌ ‌ ‌ ‌ ‌ ‌ ‌ ‌ ‌ ‌ ‌ ‌ ‌ ‌ ‌ ‌ ‌ ‌ ‌ ‌ ‌ ‌ ‌ ‌ ‌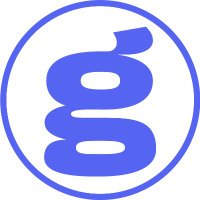 Boomers are crying their eyes out in YouTube comments
Tuesday, June 14, 2022
Good afternoon and welcome to another week together. Sorry to have to do this to you but: we have a review of the Louis CK show in Paris. ‌ ‌ ‌ ‌ ‌ ‌ ‌ ‌ ‌ ‌ ‌ ‌ ‌ ‌ ‌ ‌ ‌ ‌ ‌ ‌ ‌ ‌ ‌ ‌ ‌ ‌ ‌ ‌ ‌ ‌ ‌ ‌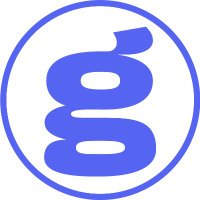 Secret smoking
Thursday, June 9, 2022
Sweet Thursday, dear readers. ‌ ‌ ‌ ‌ ‌ ‌ ‌ ‌ ‌ ‌ ‌ ‌ ‌ ‌ ‌ ‌ ‌ ‌ ‌ ‌ ‌ ‌ ‌ ‌ ‌ ‌ ‌ ‌ ‌ ‌ ‌ ‌ ‌ ‌ ‌ ‌ ‌ ‌ ‌ ‌ ‌ ‌ ‌ ‌ ‌ ‌ ‌ ‌ ‌ ‌ ‌ ‌ ‌ ‌ ‌ ‌ ‌ ‌ ‌ ‌ ‌ ‌ ‌ ‌ ‌ ‌ ‌ ‌ ‌ ‌ ‌ ‌ ‌ ‌ ‌ ‌ ‌ ‌ ‌ ‌ ‌ ‌ ‌ ‌ ‌ ‌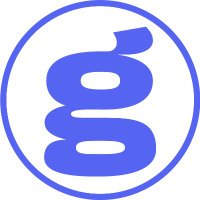 I'd like to buy the world a joke
Wednesday, June 8, 2022
Good afternoon, sweet angels. It's a scorcher out there, isn't it? Nothing better on a day like this than cracking open an ice-cold fizzy Coca-Cola. Or, second best, a glug of balsamic vinegar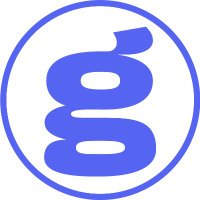 Catfight! Famous Writer Smears Famous Director
Tuesday, June 7, 2022
Good afternoon dearest. Did you see Annihilation? ‌ ‌ ‌ ‌ ‌ ‌ ‌ ‌ ‌ ‌ ‌ ‌ ‌ ‌ ‌ ‌ ‌ ‌ ‌ ‌ ‌ ‌ ‌ ‌ ‌ ‌ ‌ ‌ ‌ ‌ ‌ ‌ ‌ ‌ ‌ ‌ ‌ ‌ ‌ ‌ ‌ ‌ ‌ ‌ ‌ ‌ ‌ ‌ ‌ ‌ ‌ ‌ ‌ ‌ ‌ ‌ ‌ ‌ ‌ ‌ ‌ ‌ ‌ ‌ ‌ ‌ ‌ ‌ ‌ ‌ ‌ ‌ ‌ ‌ ‌ ‌