Amazon drone deliveries - Regulating gas furnaces - Unprecedented Yellowstone flood
15 JUN 2022
Facts, not fear.
TRENDING TOPICS
Tuesday primaries • Unprecedented Yellowstone flood • WNBA star detained in Russia • Amazon drone deliveries • Regulating gas furnaces
FEATURED UNDER-REPORTED STORIES
Protecting beachgoers • Antarctic protection • America's inability to build
You are on the free plan of The Factual


Get a free month of Premium for referring just 1 friend.


TRENDING TOPICS, MOST CREDIBLE STORIES
#1 in U.S. News • 49 articles
Which candidates are projected to win in Tuesday's primaries?
Highly-rated - last 48 hrs
Trump targeting GOP members of Congress, Rice in trouble in S.C. [Read free here]
Washington Post (Moderate Left) • Factual Grade 79% • 12 min read


Trump is backing GOP primary opponents of two South Carolina Republican incumbent members of Congress — Reps. Tom Rice and Nancy Mace — who did not back his efforts to overturn the 2020 presidential election. Rice is being challenged by state Rep. Russell Fry. Mace is being challenged by former congresswoman Katie Arrington. Fry and Arrington are backed by Trump.
...
Rep. Mace is projected to win the primary against Katie Arrington. While [Mace] backed [Trump in 2018], she was successful in attracting independents and some Democrats by not being a true believer.
...
Rep. Rice is projected to lose to state Rep. Russell Fry. The race was closely watched because many Republicans disapproved of Rice's vote to impeach former president Trump. Rice has tried to convince voters that he is a consistent conservative who was capable of representing them in Washington as he has for the past decade. He has a track record of overwhelmingly supporting the former president's policies.
Different political viewpoint


Republican Mayra Flores wins South Texas House seat long a Democratic stronghold.
Washington Examiner (Moderate Right) • Factual Grade 74% • 4 min read
Selected long-read


Primaries show limits, and depths, of Trump's power over G.O.P. base. [Read free here]
New York Times (Moderate Left) • Factual Grade 79% • 7 min read
#2 in U.S. News • 27 articles
What caused historic flooding in Yellowstone National Park?




The flooding hit historic levels in the Yellowstone River after days of rain and rapid snowmelt and wrought havoc across parts of southern Montana and no...


Full summaries, images, and headlines for subscribers only.
One payment. Once a year. $25

Upgrade Now


SPECIAL COVERAGE: UKRAINE


#1 in World News • 18 articles
Why is Russia extending the detention of an American basketball star?




WNBA star Brittney Griner entered Russia on Feb. 17 while playing basketball for the Russian Premier League team UMMC Ekaterinburg. However, she was arrested that day...


Full summaries, images, and headlines for subscribers only.
Free your time. Get rid of multiple news feeds.

Upgrade Now


TODAY'S POLL
Should the US do prisoner swaps to free Americans wrongfully detained abroad?
All votes are anonymous. This poll closes at: 9:00 PDT
Should tech companies strive to ensure half their workforce is female?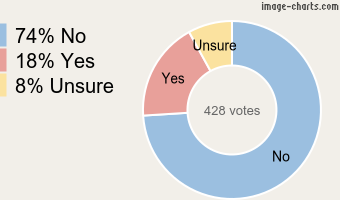 428 votes, 85 comments
Context: Google settles gender discrimination lawsuit.
HIGHLIGHTED COMMENTS
" No - Tech companies should strive to ensure that they hire fairly, do not discriminate based on gender (or a number of other factors for that matter), and pay women and men equally. [...] However, I still hesitate to implement a 50% standard because I'm not sure if that is a representative sample of the available workforce for any given position. That in and of itself is another issue, but until that issue is resolved a 50% "quota" would likely lead to bad hiring practices, poor employee retention, and a host of other possible issues."
" Yes - It is unlikely to ever be exactly 50/50 but there's nothing wrong with striving for a workforce full of teams with diverse backgrounds to bring ..."
" Unsure - This is a very specific goal that I think misses the point a little bit. I think rather than just striving for half the workforc..."
#1 in Business News • 7 articles
Why is Amazon allowing drone deliveries in the US after years of delay?




The e-commerce company started contacting customers in Lockeford this week to ask them to opt in to drone delivery. Once a customer enrolls, an Amazon employee will visi...


Full summaries, images, and headlines for subscribers only.
Just the facts. Just about $2/mth.

Upgrade Now


#1 in Science News • 6 articles
How would proposed energy efficiency rules impact household carbon emissions?




The Department of Energy announced [a proposed] a federal rule that would mandate new energy efficiency standards for gas furnaces used in residential properties. Proposed federal rules m...


Full summaries, images, and headlines for subscribers only.
One payment. Once a year. $25

Upgrade Now


No more paywalls
When you share The Factual
Step 1: Refer friends to start a trial with The Factual
Step 2: At each reward level, get a free 1-year digital subscription or donate to a charity of your choice
Your referral count: 0
You can also copy & paste your referral link:
https://thefactual.com/?refid=27228436
UPDATES & BREAKING NEWS

HIGHLY CREDIBLE, UNDER-REPORTED STORIES

EDITOR'S PICKS

Got feedback? Just reply to this newsletter and we'll respond within 48 hours.
Was this email forwarded to you? Sign up now to get The Factual in your inbox.
You received this email because you signed up for The Factual newsletter. Unsubscribe here.
The Factual, 55 E 3rd Ave, San Mateo, CA 94401, USA
Older messages
Interest rate jump - Abortions increase - Russia-China cooperation
Friday, June 17, 2022
LGBT executive order • Automated driver assistance risks • Interest rate jump • China-Russia cooperation • Abortions increase • 16 JUN 2022 View in browser The Factual Facts, not fear. TRENDING TOPICS
Allowing armed teachers - Women in tech - Crypto crash fallout
Tuesday, June 14, 2022
General's alleged foreign lobbying • UK's migration deportation plan • Allowing armed teachers • Crypto crash fallout • Women in tech • 14 JUN 2022 View in browser The Factual Facts, not fear.
Bipartisan gun reform - Nicaragua's Russia outreach - Tampon shortage
Monday, June 13, 2022
Gas prices climb • White supremacist arrests • Nicaragua's Russia invitation • Tampon shortage • Bipartisan gun deal • 13 JUN 2022 View in browser The Factual Facts, not fear. TRENDING TOPICS
Jan 6 hearing begins - Nationwide EV charging - Covid-19 funding priorities
Friday, June 10, 2022
Saudi Arabia golf controversy • Russia sentences foreign fighters • Jan 6 hearing begins • Nationwide EV charging • Covid-19 funding priorities • 10 JUN 2022 View in browser The Factual Facts, not fear
Justice Kavanaugh threatened - Monkeypox guidance - Ukraine food exports
Thursday, June 9, 2022
Federal agent legal immunity • India's Islamophobia controversy • Justice Kavanaugh threatened • Ukraine food exports • CDC monkeypox guidance • 9 JUN 2022 View in browser The Factual Facts, not