How to Write, How to Interview and How to Get Attention
10 stories we've enjoyed this week
Hi All,
I wanted to point you in the direction of one of our favourite charities. Arts Emergency helps young people flourish in higher education and the cultural industries. As co-founder Josie Long says "...those with the most potential are often the least able to pay for education, the least able to pull favours or access helpful networks...or find shortcuts into paid creative and cultural work."

A lot of the work they do is through mentoring. If you are interested in becoming a mentor you should become a member of their network to find out when they're recruiting next. They also do a Wish List where young talent make requests for support or opportunities once a month. If you'd like to help it's worth keeping an eye on this page. You never know how a simple conversation or a bit of support offered to young talent could change their lives.

Thanks for reading and have a great weekend.
Hugh
How can we help you?

Storythings is a strategy and content company based in Brighton and London. We'd love to help you with some creative and bold ideas.

Here's 3 reasons to get in touch.

1. You want to talk to us about content production: podcasts, videos, animations, illustrations, editorial.

2. You want to talk to us about content strategy or format development.

3. You want to create a brand or an identity that makes it easier to communicate your message.

We do other things too. We're very friendly and always enjoy meeting people, so get in touch.
Andy Warhol, a Wild Back Story, and the Price of Authenticity
To look at authenticity in art, Tim Harford tells a fascinating story about Gerard Malanga, Warhol's assistant, who made a bunch of Warhol silkscreen prints and sold them as originals. This is what he had been doing all along in Warhol's factory. Often Warhol's hands would never touch the work. So who decides if they are Warhol originals or not? And what would Warhol think of NFTs were he alive today?
(4 min read)

How a 5-Person Team Made Blockbuster-Style Special Effects
I LOVE stories like this. The directors of "Everything Everywhere All at Once" chat to Wired about the special and visual effects used in the movie. In particular, they discussed the techniques they used to create blockbuster-style effects using simple and cheap tools – like googly eyes, a wheelbarrow, and rubber gloves.
(6 min watch)



Shhh It's a Secret Attention Recipe


The most-read story in last week's newsletter was Steve Bryant's 12-Step Brand and Content Framework. This week he's added three new exercises to the deck and broken down some of the exercises in more detail to make it easier for anyone who wants to run the workshops themselves. If you were one of the many people that enjoyed the original deck, make sure you check this out. He's also included a Miro version.


(6 min read)



Is Music Just Content Now?
Two of my favourite publications, Vox and The Pudding, join forces to look at what happens when an artist goes viral on TikTok. Both publications are brilliant at unpacking complex issues using stories - something we are obsessed with at Storythings. Recently, a lot of artists have spoken publicly about the demands that record companies are placing on them to churn out content for social. This film looks at how people are being offered million-dollar advances within days of posting a fifteen-second clip. The film does a great job breaking down the details of the advances, how they're paid back, and how TikTokers can turn those viral hits into viable music careers.
(22 min watch)

Learning How to Think Well Involves Hearts as Well as Minds
This piece really stuck with me for days after reading. Barry Schwartz, author of The Paradox of Choice, wrote an essay suggesting that it is the role of the university to teach students how to think. He believed knowledge was useless unless students had intellectual virtues. So he came up with a list of nine. It's an interesting list that has been added to with suggestions from other writers and thinkers.


(5 min read)



Interviewing Tips From Journalists
Here's a great bunch of tips for a young journalist just starting out.


(Twitter thread)



There's an Epidemic of News Avoidance
A new survey shows that people are avoiding the news, particularly around Covid and politics. From my own personal experience, my behaviours around news changed dramatically when the first lockdown was announced. I stopped looking at any form of streaming news, so TV and social media were replaced by a more curatorial approach. I made lists of go-to people on certain topics and went directly to their profiles to see what they were reporting. I also signed up for a lot of newsletters and podcasts. This is one of the reasons we're embarking on our own research project to understand how people are finding, using and sharing stories now. Content strategies used by many organisations are out of step with the behaviours of their users. We hope this research will help fix that.
(6 min read)

An Archive of Cannes-Winning Advertisements
This is an incredible collection of classic, award-winning advertisements, broken down by the year they won. If you're in need of a bit of inspiration, bookmark this.


(Archive)



Use This Idea For Plotting Character Relationships
Whilst this chart, designed for a Netflix pilot, is blurred out, you can see how valuable this idea is for writing.
(1 min read)

A 'Craft of Writing' Booklist
Following on from the last link, here's a well-stocked booklist for anyone looking to sharpen their writing skills.
(List)
We hope you've enjoyed this week's newsletter. I'm sure some of your friends would love to read it. Sharing it would be really appreciated. If you've received this from a friend you can subscribe here and get it direct to your inbox every Friday.

Thanks for reading and see you all next week,

Hugh, Matt, Anjali and the team at Storythings
unsubscribe from this list
update subscription preferences
Older messages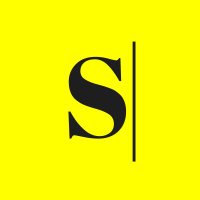 A Brilliant Content Strategy Framework, Every Novel Plot, and How We Became Content Machines
Friday, June 10, 2022
View this email and the newsletter archive in your browser 10 stories we've enjoyed this week Illustration by Lyne Lucien – Work with her Hi All, We're going to be starting a new thing.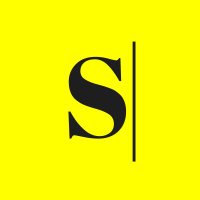 Presentation Advice, a Short Storytelling Course and the Latest Trends in Podcasting
Friday, May 27, 2022
View this email and the newsletter archive in your browser 10 stories we've enjoyed this week Animation with the words 'Job Alert' alternating colours. The background is constantly changing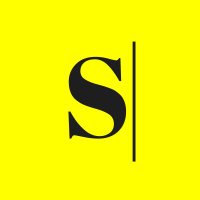 What Makes Digital Content Successful Now, How to Sell Innovative Ideas and The Guardian Bets on Newsletters
Friday, May 20, 2022
View this email and the newsletter archive in your browser 10 stories we've enjoyed this week Illustration by Olivia Twist - Work with her Hi All, A couple of messages from friends of Storythings.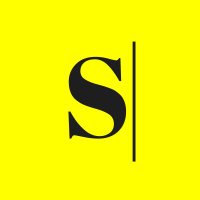 Seth Godin on Paul McCartney, Steve Jobs on Analogies, and 100+ Tools From Do Lectures
Friday, May 13, 2022
View this email and the newsletter archive in your browser 10 stories we've enjoyed this week A black woman with orange hair and a purple head covering blows a yellow bubble out of her mouth.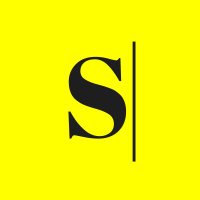 How Desert Island Discs Was Pitched, A Trick For Writing a First Draft and the Psychology of Collecting
Friday, May 6, 2022
View this email and the newsletter archive in your browser 10 stories we've enjoyed this week Animated gif of a street scene in Delhi. A fruit sales man fills a bucket with fruit for a woman on a