🗞 What's New: NFTs...based on greater fool theory?
Bill Gates recently argued that NFTs are based on greater fool theory:
Are NFTs, and other Web3 solutions, scammy? Or does age play a role in willingness to adapt them? Founders weigh in below.
We are surrounded by an abundance of negativity on a daily basis, and it can be difficult to know how to move forward. These reminders can help!
Founder Carlo Thissen won Product Hunt "Video of the Year" as a new business with tl;dv, his Zoom meeting recorder. Here's how he leveraged the power of influencer marketing to create an amazing video with a limited budget.
Want to share something with over 95,000 indie hackers? Submit a section for us to include in a future newsletter. —Channing
🃏 NFTs...Greater Fool Theory?
Bill Gates is not my cup of tea, but I found his review of NFTs interesting, and a little bit funny.
He asserts that NFTS are:
100% based on greater fool theory.
He also quipped that:
Obviously, expensive digital images of monkeys are going to improve the world immensely.
As the name suggests, greater fool theory is when people who buy overpriced assets still manage to turn a profit because others are willing to pay even more for them later on
Do you agree with this assessment? Are NFTs dead?
Age matters
Darko argues that, in the battle of NFTs, age matters:
Here's something interesting that I've noticed about billionaires when it comes to Web3 solutions: What's the biggest difference between billionaires who support crypto vs. those who are suspicious of it?
Age.
Take Mark Zuckerberg and Jack Dorsey. They not only support crypto, but actively work to enhance it in one way or another.
On the other hand, take a look at Warren Buffet and Bill Gates. Both seem to hate crypto, NFTs, and other Web3 technology.
It could also be a conflict of interest, but I suspect that it's more about age than anything else. Web3 also promotes decentralized social media, and still, Mark and Jack are in support of it.
Evaluating and valuing
Jason believes that giving up on NFTs is a shortsighted approach:
The purpose of NFTs is to solve the problem of proving the authenticity of an object. Without it, someone could easily copy it. This is the reason why, when you buy diamond jewelry at Tiffany and Co., the company gives you a certificate. Without the proof of authenticity, the object might be worthless.
So, based on that use alone, NFTs have some value. However, the way we use NFTs these days is tied to an object's actual value (for example, a piece of art), which is now a greater fool theory.
I also make the same analogy with some crypto. You cannot evaluate a crypto company through the crypto that it is actually printing or transacting (i.e. XRP).
Blockchain issues
Therufa totally agrees with Bill:
I'm crypto strong, yet I find NFTs (and many of the Web3 solutions) ridiculous. My issues with NFTs exist possibly because I have absolutely no sense for art and its market, and partially because some NFT platforms do not share the same decentralized nature as blockchains do. Also, with Web3 projects, there's nothing preventing them from just ditching the blockchain for some closed data storage mechanism.
The hype stands out
Alice Watsom looks at the hype:
There are various platforms in the blockchain technology. NFTs just get more hype for art and music developers since they're visually appealing in a social media age.
Where do you weigh in on the Web3 technology debate? Share below!
Discuss this story.
📰 In the News
from the Volv newsletter by Priyanka Vazirani
👀 Twitter employees react to Elon Musk's first meeting in a leaked Slack transcript.
📉 There's now a 72% chance of a recession by 2024.
🎮 Here's one group that may be glad to see crypto crash: Gamers.
👋 42% of developers will likely leave their jobs this year.
🚶‍♀️ Netflix has launched free walking tours for some of your favorite shows.
Check out Volv for more 9-second news digests.
✨ Maintaining Optimism Amidst Negativity
With so much negativity circulating, I wrote about chaos, order, and optimism. How do you combat the constant negativity that we encounter on a daily basis?
Living better than kings
Brandon Strellis pulls out a quote from the article:
People today live better than every king in the past.
This is something that's worth reflecting on every single day. Your life is more luxurious than the life of any ruler of any people at any time in the history of world. Hot showers, soft beds, clean clothes, air conditioning, heating, food...and your son-in-law probably won't murder you in order to claim your throne!
The world continues to be a scary place in many ways, but it's worthwhile to read history and get a clearer understanding of how ridiculously scary it was in the past. If you're looking for a standout history book that's little known, check out The Frontiersmen by Allan Eckert.
The most realistic perspective is neither entirely pessimistic, nor entirely optimistic. Some things are undeniably so much better than they used to be. Other challenges are appearing that have never been present in the same way before, because we live in an age that's dramatically different than any before it.
I think the challenge is having a conversation where we acknowledge that some parts of our experience are better than ever, while other parts seem to be more challenging than ever. I don't think we should give up on hot showers in order to try to reclaim satisfaction, but we also need to address the unhappiness and ill health of our people (among other pressing issues).
But how are people actually doing?
Deepspace12 points out that the current landscape doesn't reflect optimism:
Yes, the world may be safer than it's been. And more people have electricity and access to temperature control. But I'm not fooled by the Western world's assumption that macro-economic statistics, such as GDP, provide a sufficiently detailed picture of people's actual wellbeing.
After living in a developing country for five years, and having spent several years traveling through developing countries, it seems obvious to me that people who had very little of material value (and no temperature control) seemed to be very happy and abundant in things like community and spiritual health. And it's well documented that many hunter-gatherer communities report extremely high rates of satisfaction in their lives. Some, like the Hazda, don't even have words for "depression" and "anxiety."
Maybe things feel bleak because we're headed in the wrong direction. It's worth considering.
A meaningful life
Pat McManus always appreciates it when indie hackers go deep into metaphysical topics:
This reminded me of something from astrophysicist Brian Cox. He maintains a humble view of humans' place in the universe (i.e. extremely insignificant), and yet humans are the only species that we're aware of that derive meaningfulness from our existence. It took ~4.54B years for that to occur. Brian says:
If you accept that meaning is something that emerges from sufficiently complex biological machines, then the only place those machines might exist is here; it's correct to say that, if this planet weren't here, we'd live in a meaningless galaxy.
In other words, if we don't figure things out, and we eventually wipe ourselves out from climate change, war, etc., we will have literally eliminated the only form of meaningfulness from the universe (at least, for the time being).
Another great quote from Brian:
Life, just like the stars, the planets, and the galaxies, is just a temporary structure on the long road from order to disorder. But that doesn't make us insignificant, because we are the Cosmos made consciously. Life is the means by which the universe understands itself. And for me, our true significance lies in our ability to understand and explore this beautiful universe.
How do you combat negativity and remain hopeful? Let's chat below!
Discuss this story.
🌐 Best Around the Web: Posts Submitted to Indie Hackers This Week
💻 Growth hacking LinkedIn. Posted by Victor.
🤔 What to do when you feel lost. Posted by Suvojit Manna.
🛠 An MVP needs minimum viable architecture. Posted by AllOutNerdClan.
⚖️ When you win, what will you do? Posted by Dan Isler.
💪 How solo founders outperform venture-backed teams. Posted by Anthony Castrio.
😎 Don't start a SaaS; white label someone else's instead. Posted by Darko.
Want a shout-out in next week's Best of Indie Hackers? Submit an article or link post on Indie Hackers whenever you come across something you think other indie hackers will enjoy.
🏅 Carlo Thissen Won Product Hunt Video of the Year
Hey, indie hackers! I'm Carlo Thissen, cofounder of tl;dv, a Zoom recorder that offers Zoom transcripts, timestamps, and downloads.
We love reading tips from startups that have succeeded in certain areas, so we figured we'd share some of our own insights.
We've released a new video for today's product launch, which is the perfect time to reflect on how we won Product Hunt's "Video of the Year" as a totally under-the-radar startup. It's a cool story, and also an amazing achievement for us to have experienced so early in our journey.
The background
When we were starting out, we had to knock on a lot of doors asking people to give our product a try. Raising awareness around our product definitely seemed like the biggest challenge at times. It was time-consuming, and outreach often had underwhelming levels of success.
tl;dv was a tiny team shooting in the dark. Fast forward a little bit, and we won Video of the Year, gaining hundreds of thousands of views and new users. Not long after that, we raised several million dollars in capital.
TikTok tales
One thing was immediately obvious: We had to be different. To get noticed on Product Hunt, a platform that launches thousands of new products every year, you really have to stand out. Being memorable is essential. Considering we're a video-based product, we felt it made sense to do something creative with video. But we had a problem: Budget. We were extremely limited by how much money we could spend, and hiring an agency to produce a flashy video was simply out of the question.
So, we turned to TikTok for inspiration. Our target audience consists of millennial and Gen Z professionals, so TikTok made sense as a platform to find marketing inspiration. By chance, we discovered a hilarious creator, Tomas Budin, through this video.
The more of Tom's content we watched, the more we felt that he really captured what we wanted to embody as a brand: Effortless, silly comedy, laced with tons of pop culture references. Between social media Stories and TikTok, it feels like video content is claiming the space that used to be dominated by meme photos. So, a comedy video seemed like the right direction for us. We also knew that this format might resonate well with the Product Hunt community. We decided to reach out to Tom!
The influencer
Tom had a huge following on TikTok, so we decided to target him on Twitter instead. There, he had fewer followers, and seemed more approachable. This is something worth emphasizing: The channel matters! We were super personal in our message to him, and really took the time to show how we were genuine fans of his craft and content. It was important that he wouldn't mistake our message for some boilerplate that we were sending to 50+ content creators. He replied immediately.
But…he said that he wasn't interested. We remained persistent, and eventually, he agreed! That's the next point worth emphasizing: Stay on it! As a brand new startup, you really can't be afraid to ask (or too proud to beg!).
We agreed on a budget that worked for Tomas as a creator, but was still affordable for us as a startup. A lot of people who watched our launch video assumed that an agency was involved, but nope. An agency would have cost us ten times as much. Founders, you can honestly achieve so much more than you think on the that budget you have. It's the cringiest saying out there, but honestly: Think outside the box!
The video
As soon as Tom agreed, we started brainstorming concepts. Since our mission at tl;dv is to reduce meeting inefficiency and enable async and remote collaboration, we really wanted the video to express how much deep work is disturbed by too many meetings.
We decided on two creative principles for the video:
We wanted to tell a story and entertain our viewers, not just promote our product. We believed that, if the video was truly funny, the product would sell itself.
We also wanted to include an Easter egg that would be appropriate for the platform's audience. Since the Product Hunt logo is a cat, we put a little cat in the video.
The outcome
We launched, and on every platform where we posted the video, we got hundreds of thousands of views. One year later, someone still contacts me about our launch video at least once a week.
We just dropped our second launch video on Product Hunt! Check it out!
tl;dr:
It's worth being different.
Channel matters.
Be persistent.
Entertain first, sell second.
Discuss this story.
🐦 The Tweetmaster's Pick
I post the tweets indie hackers share the most. Here's today's pick:
🏁 Enjoy This Newsletter?
Forward it to a friend, and let them know they can subscribe here.
Also, you can submit a section for us to include in a future newsletter.
Special thanks to Jay Avery for editing this issue, to Gabriella Federico for the illustrations, and to Silvio Albertelli, Priyanka Vazirani, Lenny Johnson, and Carlo Thissen for contributing posts. —Channing
Indie Hackers | Stripe | 510 Townsend St, San Francisco, California 94103
You're subscribed to the Indie Hackers Newsletter. Click here to

unsubscribe

.

Key phrases
Older messages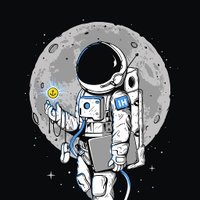 Today's Digest: Facebook Groups replaced Tinder in Pakistan
Friday, June 17, 2022
Your Indie Hackers community digest for June 17th ‌ ‌ ‌ ‌ ‌ ‌ ‌ ‌ ‌ ‌ ‌ ‌ ‌ ‌ ‌ ‌ ‌ ‌ ‌ ‌ ‌ ‌ ‌ ‌ ‌ ‌ ‌ ‌ ‌ ‌ ‌ ‌ ‌ ‌ ‌ ‌ ‌ ‌ ‌ ‌ ‌ ‌ ‌ ‌ ‌ ‌ ‌ ‌ ‌ ‌ ‌ ‌ ‌ ‌ ‌ ‌ ‌ ‌ ‌ ‌ ‌ ‌ ‌ ‌ ‌ ‌ ‌ ‌ ‌ ‌ ‌ ‌ ‌ ‌ ‌ ‌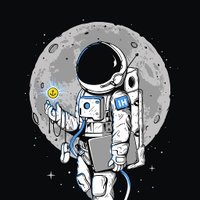 Today's Digest: SEO - what's most important? 🤷‍♂️
Friday, June 17, 2022
Your Indie Hackers community digest for June 15th ‌ ‌ ‌ ‌ ‌ ‌ ‌ ‌ ‌ ‌ ‌ ‌ ‌ ‌ ‌ ‌ ‌ ‌ ‌ ‌ ‌ ‌ ‌ ‌ ‌ ‌ ‌ ‌ ‌ ‌ ‌ ‌ ‌ ‌ ‌ ‌ ‌ ‌ ‌ ‌ ‌ ‌ ‌ ‌ ‌ ‌ ‌ ‌ ‌ ‌ ‌ ‌ ‌ ‌ ‌ ‌ ‌ ‌ ‌ ‌ ‌ ‌ ‌ ‌ ‌ ‌ ‌ ‌ ‌ ‌ ‌ ‌ ‌ ‌ ‌ ‌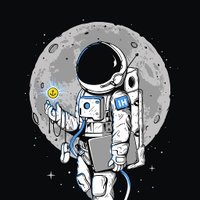 🗞 What's New: How long does it take to hit $1K MRR?
Friday, June 17, 2022
Also: Community building requires community discovery! ‌ ‌ ‌ ‌ ‌ ‌ ‌ ‌ ‌ ‌ ‌ ‌ ‌ ‌ ‌ ‌ ‌ ‌ ‌ ‌ ‌ ‌ ‌ ‌ ‌ ‌ ‌ ‌ ‌ ‌ ‌ ‌ ‌ ‌ ‌ ‌ ‌ ‌ ‌ ‌ ‌ ‌ ‌ ‌ ‌ ‌ ‌ ‌ ‌ ‌ ‌ ‌ ‌ ‌ ‌ ‌ ‌ ‌ ‌ ‌ ‌ ‌ ‌ ‌ ‌ ‌ ‌ ‌ ‌ ‌ ‌ ‌ ‌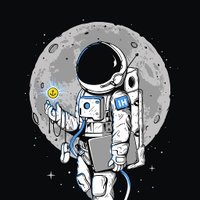 Today's Digest: 7 Habits that made me successful (life changing!)
Friday, June 17, 2022
Your Indie Hackers community digest for June 16th ‌ ‌ ‌ ‌ ‌ ‌ ‌ ‌ ‌ ‌ ‌ ‌ ‌ ‌ ‌ ‌ ‌ ‌ ‌ ‌ ‌ ‌ ‌ ‌ ‌ ‌ ‌ ‌ ‌ ‌ ‌ ‌ ‌ ‌ ‌ ‌ ‌ ‌ ‌ ‌ ‌ ‌ ‌ ‌ ‌ ‌ ‌ ‌ ‌ ‌ ‌ ‌ ‌ ‌ ‌ ‌ ‌ ‌ ‌ ‌ ‌ ‌ ‌ ‌ ‌ ‌ ‌ ‌ ‌ ‌ ‌ ‌ ‌ ‌ ‌ ‌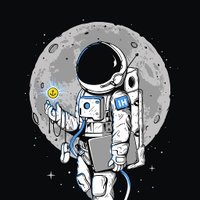 Today's Digest: Looking for a partner to validate and explore 🙌
Tuesday, June 14, 2022
Your Indie Hackers community digest for June 14th ‌ ‌ ‌ ‌ ‌ ‌ ‌ ‌ ‌ ‌ ‌ ‌ ‌ ‌ ‌ ‌ ‌ ‌ ‌ ‌ ‌ ‌ ‌ ‌ ‌ ‌ ‌ ‌ ‌ ‌ ‌ ‌ ‌ ‌ ‌ ‌ ‌ ‌ ‌ ‌ ‌ ‌ ‌ ‌ ‌ ‌ ‌ ‌ ‌ ‌ ‌ ‌ ‌ ‌ ‌ ‌ ‌ ‌ ‌ ‌ ‌ ‌ ‌ ‌ ‌ ‌ ‌ ‌ ‌ ‌ ‌ ‌ ‌ ‌ ‌ ‌