Bloomberg - Evening Briefing - Ukraine crisis intensifies
Officials at the United Nations planned to meet Tuesday about the situation unfolding at the Zaporizhzhia nuclear plant, where intense fighting risks triggering a nuclear accident. Ukrainian officials say Russian troops continue to shell Europe's largest plant and nearby areas. Earlier in the war, Russia captured the largest nuclear plant in Europe. Intensified attacks on Ukraine's civilian infrastructure and government facilities are increasingly likely in coming days, warn US and Ukrainian officials. Ukrainian President Volodymyr Zelenskiy has said the Kremlin may attempt a "particularly cruel" assault as the country prepares to celebrate its Independence Day.  The US will pledge an additional $3 billion in arms—the largest single installment of US security assistance since Russia's invasion—to coincide with the national holiday.— Margaret Sutherlin
Bloomberg is tracking the coronavirus pandemic and the progress of global vaccination efforts.
Here are today's top stories
Meanwhile, the situation with the nuclear power plant underscores another dire crisis for Europe. The continent needs power—and cheaper power—fast. Power prices soared to records in the UK, France, Germany, Italy and the Nordic region, heaping further pressure on governments to shield households from devastating bills and rising inflation. Fresh highs are becoming a nearly daily occurrence—and slated to get worse. The latest jump comes as wind power is forecast at extremely low levels throughout the region. In the UK, a new report says ministers were warned that energy-intensive industries were at risk even before Russia's invasion of Ukraine exacerbated the crisis. 
A whistle-blower complaint by Twitter's former head of security alleged that the social-media platform ignored a rash of spam and bot accounts and had "egregious deficiencies" in its defenses against hackers. Twitter, for its part, said the allegations were without merit. US lawmakers vowed to investigate, and the legal team for Elon Musk, who is seeking to abandon his agreement to acquire Twitter, was emboldened by the claims. Twitter shares fell more than 7% on Tuesday, the biggest drop in more than a month.
Following a court-ordered reshuffling of New York's congressional districts, voters finally headed to the polls Tuesday. The new maps have created a high-stakes game, pitting longtime colleagues against each other and stirring up intra-party resentments. Democrats will lose one of their most powerful incumbents—either Representative Jerrold Nadler or Rep. Carolyn Maloney—after a new district combined the Upper West and Upper East sides of Manhattan. Democrats in Florida are choosing their gubernatorial candidate to square off against GOP Gov. Ron DeSantis in November. 
President Joe Biden plans to make his long-awaited announcement on student debt relief on Wednesday. The White House has weighed forgiving $10,000 per borrower. Forgiving student-loan debt will cost between $300 billion and $980 billion over 10 years, according to a new analysis, with the majority of relief going toward borrowers in the top 60% of earners. 
Two regional Federal Reserve officials sought a 100-basis point hike for one of the Fed's rates at the last meeting. Discount-rate votes by regional Fed directors can signal the views of that bank's president. It turns even more attention toward a gathering of Fed officials and economists later this week. Markets shrugged off plummeting new home sales. Here's your markets wrap. 
China banks are inflating loan numbers as they struggle to meet government demands to pump more credit into an economy beset by Covid lockdowns and a beleaguered property market. The unusual moves to inflate volumes underscore the reluctance among businesses and households to borrow in China, where youth unemployment has surged and some forecasters are predicting the economy will grow just 3% this year.
While most university endowments are offloading oil and gas investments, the University of Texas's 2.1 million acres in the Permian Basin are minting $6 million a day. Crude and natural gas, not fundraising or investing prowess, have positioned the school's endowment to overtake Harvard University's as the richest in US higher education.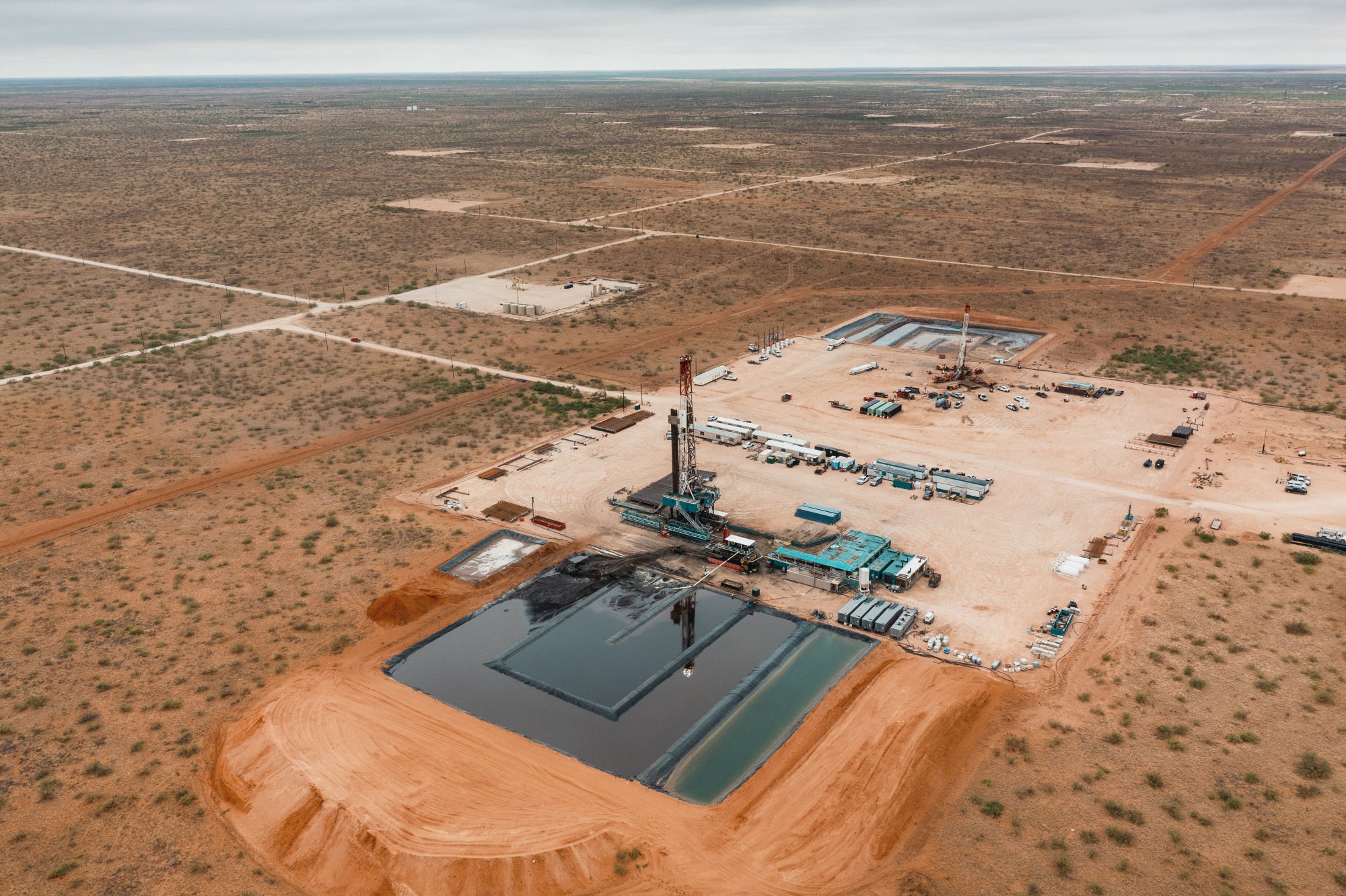 A rig drills for oil on University Lands in Andrews, Texas. Photographer: Jordan Vonderhaar/Bloomberg
What you'll need to know tomorrow
Earlier in August, SoftBank revealed that it had lost roughly $23 billion in just three months. Some of this loss, the largest in company history, came as a result of the Japanese yen's drop in value. But the majority of it, $17 billion, came from the Vision Fund, the attempt by the Japanese tech conglomerate to push its way into the ranks of Silicon Valley's top venture capitalists. In retrospect, there were reasons to be skeptical.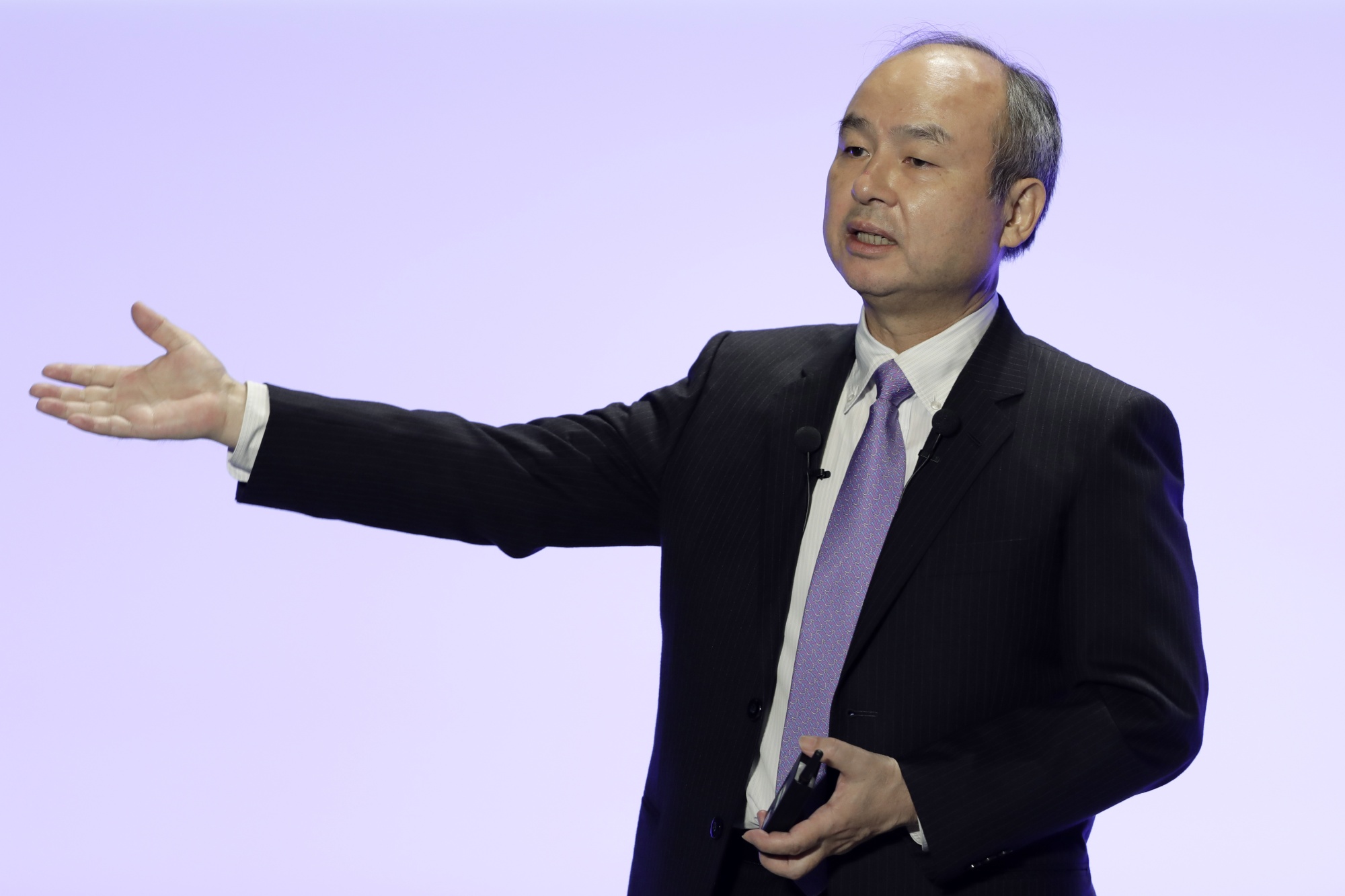 Masayoshi Son, chairman and chief executive officer of SoftBank Group Corp., in 2020. Photographer: Kiyoshi Ota/Bloomberg
Get the Bloomberg Evening Briefing: If you were forwarded this newsletter, sign up here to receive it in your mailbox daily along with our Weekend Reading edition on Saturdays.
Bloomberg Technology Summit: The global economy is being redesigned amid surging inflation, the Covid-19 pandemic, Russia's war on Ukraine and the current bear market. Join Bloomberg Live in London and virtually on Sept. 28 to hear Europe's business leaders, policymakers, entrepreneurs and investors explain how they're adapting to this environment and discuss strategies to create business models that foster growth and innovation. Register here.
Like getting this newsletter? Subscribe to Bloomberg.com for unlimited access to trusted, data-driven journalism and subscriber-only insights.
Looking for a group subscription? Help your team stay on top of today's business landscape with our discounted group subscription options.
Before it's here, it's on the Bloomberg Terminal. Find out more about how the Terminal delivers information and analysis that financial professionals can't find anywhere else. Learn more.
Key phrases
Older messages
Monday, August 22, 2022
Bloomberg Evening Briefing View in browser Bloomberg Home sellers in pandemic boomtowns are slashing prices as they adapt their expectations to a rapidly cooling market. People who could suddenly work
Monday, August 22, 2022
Bloomberg Evening Briefing View in browser Bloomberg The US mortgage industry is seeing its first lenders go out of business after a sudden spike in lending rates, and the wave of failures that's
Monday, August 22, 2022
Bloomberg Weekend Reading View in browser Bloomberg Follow Us Get the newsletter US central bankers sent diverging signals over the size of the next interest-rate hike ahead of next week's economic
Thursday, August 18, 2022
Bloomberg Evening Briefing View in browser Bloomberg With August shaping up to be the calmest month this year for US stocks, traders are closely watching Friday's $2 trillion options expiration for
Wednesday, August 17, 2022
Bloomberg Evening Briefing View in browser Bloomberg Here we go again. Bed Bath & Beyond's spectacular rally is drawing in record cash from retail investors as they talk up bets on social media