⚔️ 'Rings of Power' introduces legendary heroes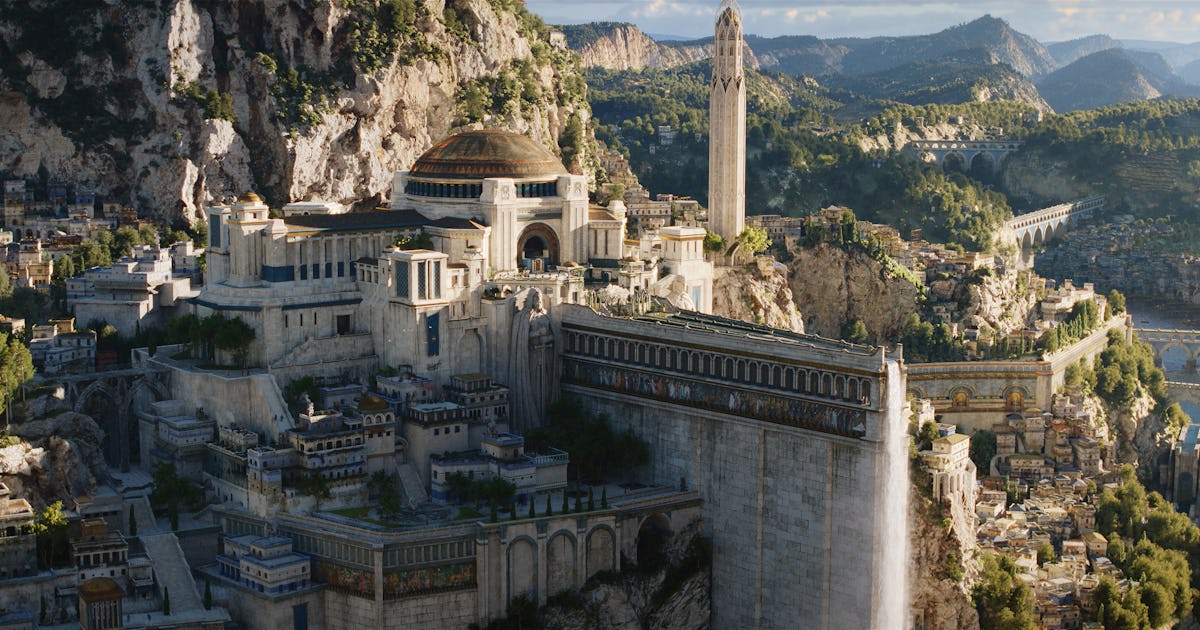 Did you know that Samwise Gamgee isn't supposed to be white? J.R.R. Tolkien mentions "Sam's brown hands" several times in the books, and while there are several possible interpretations for what this means, there's enough racial diversity in Middle-earth as Tolkien imagined it to allow for a non-white Hobbit. The author also once wrote that "the Harfoots were browner of skin," which is reflected in the casting for some of these Hobbit-like characters in Amazon's new series The Lord of the Rings: The Rings of Power.

I'm not hear to wade into the unsavory arguments surrounding that show (although based on the above paragraph, you can probably guess where this writer stands), but if you do find yourself in one such debate with a friend or a stranger this weekend, try reminding them that Samwise had brown hands before Peter Jackson cast Sean Astin in the role.

And now, Inverse Daily.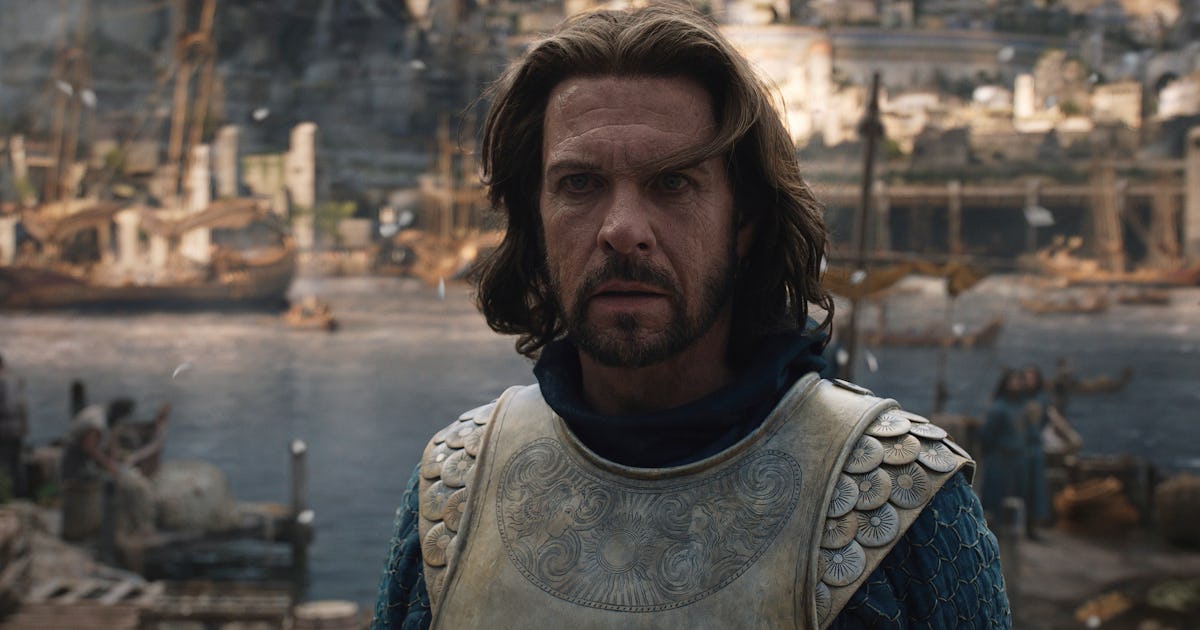 An interview with Rings of Power star Lloyd Owen
In J.R.R. Tolkien's Lord of the Rings, absolute power takes on the form of the One Ring, a relic forged by Sauron during the Second Age to gain dominion over Middle-earth. The only way to destroy the Ring is to cast it into the fires it was forged: the fires of Mount Doom.

On paper, destroying the One Ring is simple. But in practice, its alluring power means it would take tremendous, Green Lantern-esque willpower to resist the Ring and destroy it. 

But at least one star of Amazon's epic prequel series, The Lord of the Rings: The Rings of Power, believes their character would have been strong enough.

Actor Lloyd Owen, who plays Elendil in The Rings of Power, tells Inverse that Elendil — who begins the series as a widowed father and ship captain — may have been strong enough to cast the One Ring into Mount Doom if he had the ring. It's in contrast to his son Isildur, who failed to follow through when given the chance (as depicted in the prologue to Peter Jackson's The Fellowship of the Ring).

"I posed the question to the [show's] Tolkien professor," Owen tells Inverse. "I asked him that question, whether he felt that Elendil, if he had the opportunity, would throw it into the fire. He said, 'Yes' immediately, and quite emotionally. Quite an instinctive reaction."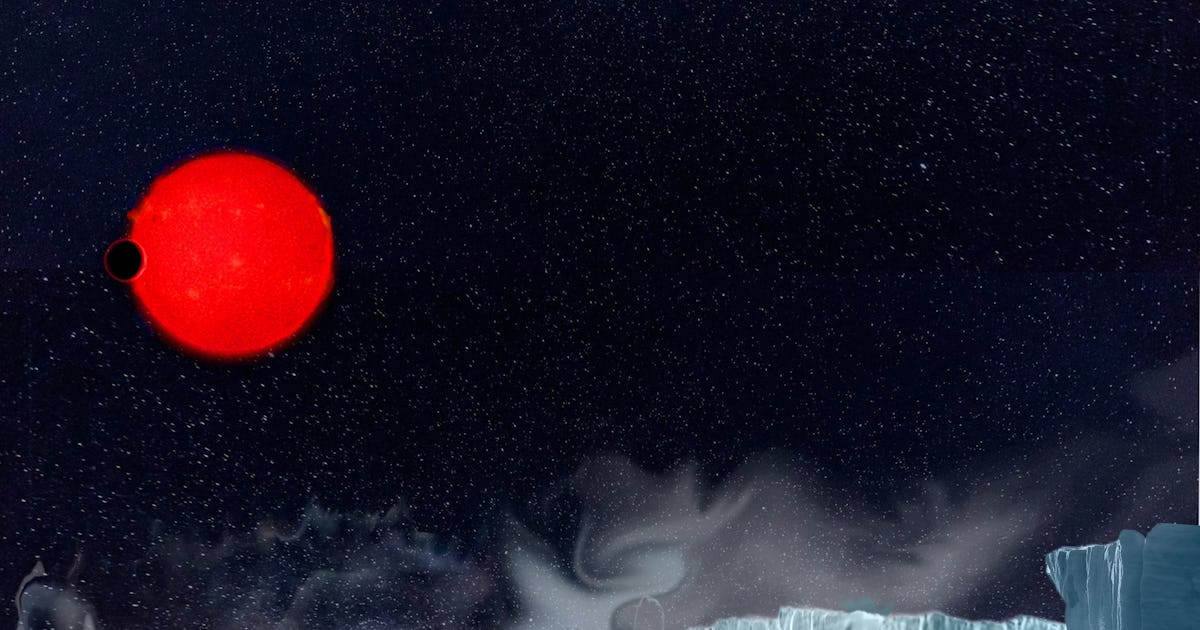 Water worlds could be surprisingly common in our galaxy
If we find evidence of life on alien worlds, it will probably be on a planet somewhere between the mass of Earth and Neptune, orbiting closely around a small, cool red dwarf star. Astronomers know of dozens of these planets so far, and according to a recent study, many of them may be water worlds with at least half their mass made up of either liquid water or ice.

We don't (yet) have detailed enough images of any Earth-like exoplanets to say whether they actually have atmospheres, let alone what their surfaces and inner layers look like. But planetary scientists can get clues about what a planet is made of based on how dense it is. Denser planets are more likely to be made of denser materials, like rock or even metals, while lighter planets are more likely to contain mostly gas.

When astronomers Rafael Luque (of the University of Chicago) and Enric Pallé (of the Institute of Astrophysics of the Canary Islands) recently calculated the density of 34 recently-discovered exoplanets, all smaller than Neptune, orbiting red dwarf stars, they noticed that the measurements fell into three categories.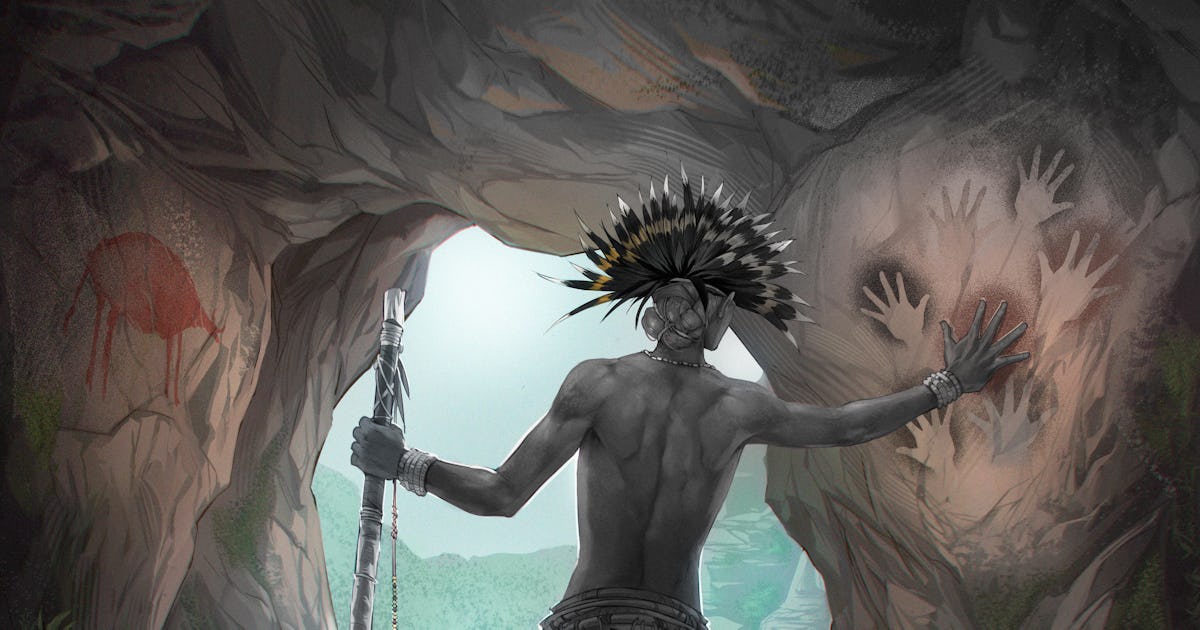 31,000-year-old fossil may reveal the world's oldest amputation
The first surgical operations occurred around the same time as the dawn of farming, about 10,000 years ago. That's what researchers have long thought, at least.

Now, in a new study published in the journal Nature, scientists may have discovered evidence of the earliest known use of surgery — the successful amputation of a foot and part of a leg — among hunter-gatherers at least 31,000 years ago in Borneo, long before farming emerged.

Surgical operations such as amputations require detailed knowledge of human anatomy, significant technical skill, and, importantly, hygiene. Before modern clinical developments such as antiseptics, most people undergoing amputations died from blood loss and shock or subsequent infection. The first major advances in medicine, including surgical procedures, were long thought to have emerged alongside the rise of farming and settlements, which in turn led to a host of health problems that were previously unknown among hunter-gatherers.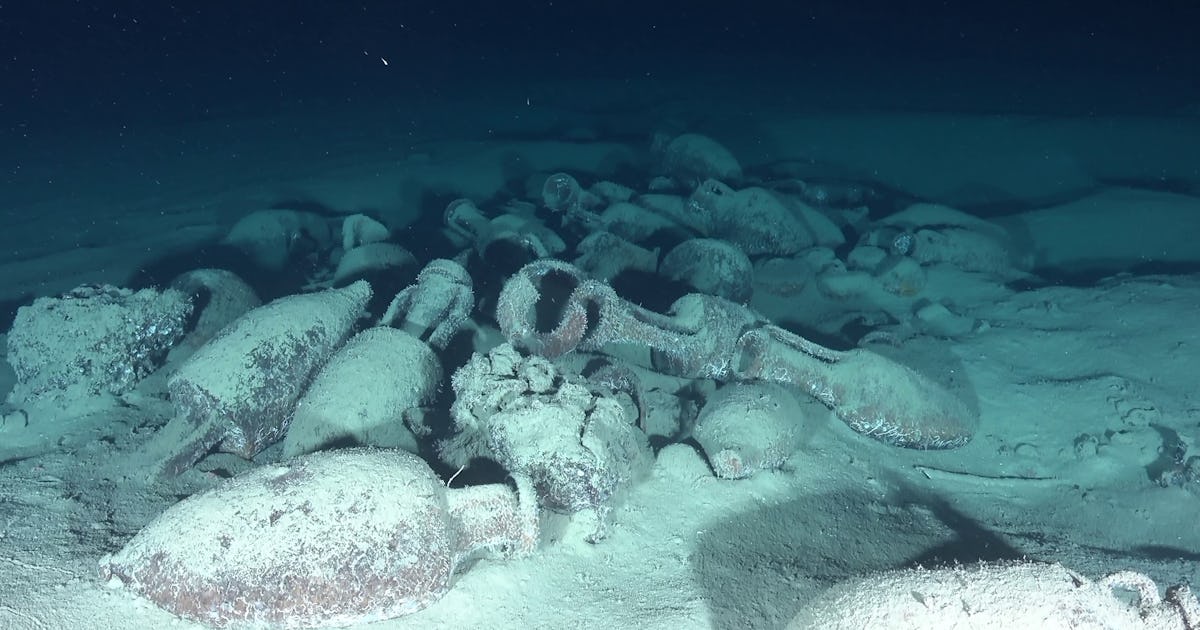 An undersea expedition just captured stunning footage of a shipwreck graveyard
For centuries, the Strait of Sicily has been a vital passageway for trade, travel, and maritime transportation in the Mediterranean Sea. It's also home to a shipwreck graveyard.

In a shallow, rocky region called the Skerki Bank, archaeologists have found the remains of ships dating back to the Roman Empire. Last week, a UNESCO expedition docked after two weeks of documenting the graveyard in never-before-seen detail.
Barbarian is a terrifying Airbnb thriller that refuses to play by genre rules
Minus the foreboding soundtrack, Barbarian's intro has all the makings of a promising rom-com. 

When Tess (Georgina Campbell) shows up at a vacation house already occupied by Keith (Bill Skarsgård), they discover they've been scammed and double-booked at the same place. Quite the gentlemen, Keith makes a big show of taking the couch and giving Tess the bedroom to crash for the night. 

This is not the kind of scary movie where you shake your head and curse the characters for making obviously dumb moves that lead to their demise. This type of horror hits hard because maybe, just maybe, you'd do the exact same thing if you were in their shoes.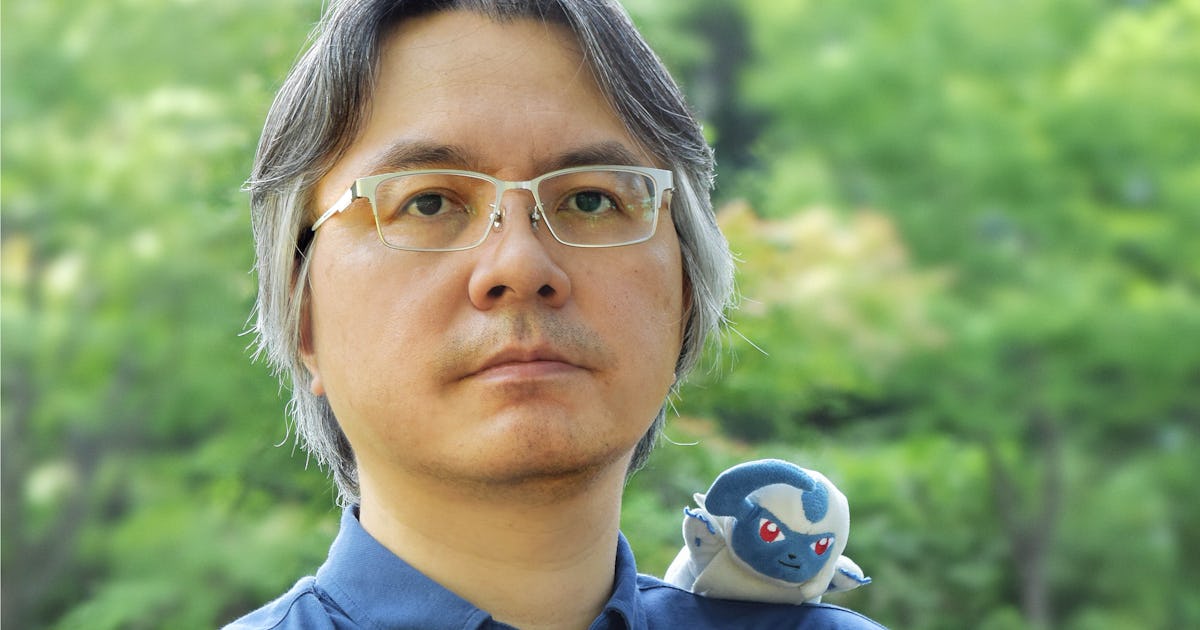 Pokémon Unite producer says he's "surprised" so many people are playing
If you've ever played Soul Calibur, you've felt the deft touch of Masaaki Hoshino.

From his early days programming PS2 classic SoulCalibur II to working his way up to director of Soul Calibur V, Hoshino has built a career perfecting pixel-based pummelling in fighting games. Yet he was quietly smitten by a more wholesome gaming franchise – Pokémon.

Speaking to the legendary creator at this year's Pokémon World Championships in London, Hoshino tells Inverse how he went from sculpting a tale of souls and swords, to creating the Pokémon games of his dreams.
You're receiving this email because you signed up to receive communications from BDG Media. If you believe this has been sent to you in error, please safely

unsubscribe

.



315 Park Ave. South, New York, NY 10010



Copyright 2022 BDG Media, Inc. All rights reserved.

View in browser

Older messages
Thursday, September 8, 2022
Plus: 'Cyberpunk: Edgerunners' is violent, riveting, and potentially brilliant. ‌ ‌ ‌ ‌ ‌ ‌ ‌ ‌ ‌ ‌ ‌ ‌ ‌ ‌ ‌ ‌ ‌ ‌ ‌ ‌ ‌ ‌ ‌ ‌ ‌ ‌ ‌ ‌ ‌ ‌ ‌ ‌ ‌ ‌ ‌ ‌ ‌ ‌ ‌ ‌ ‌ ‌ ‌ ‌ ‌ ‌ ‌ ‌ ‌ ‌ ‌ ‌ ‌ ‌ ‌ ‌ ‌
Wednesday, September 7, 2022
Plus: A new Webb image is an early Halloween treat. ‌ ‌ ‌ ‌ ‌ ‌ ‌ ‌ ‌ ‌ ‌ ‌ ‌ ‌ ‌ ‌ ‌ ‌ ‌ ‌ ‌ ‌ ‌ ‌ ‌ ‌ ‌ ‌ ‌ ‌ ‌ ‌ ‌ ‌ ‌ ‌ ‌ ‌ ‌ ‌ ‌ ‌ ‌ ‌ ‌ ‌ ‌ ‌ ‌ ‌ ‌ ‌ ‌ ‌ ‌ ‌ ‌ ‌ ‌ ‌ ‌ ‌ ‌ ‌ ‌ ‌ ‌ ‌ ‌ ‌ ‌ ‌ ‌ ‌ ‌
🚀 NASA scrubs SLS launch again
Tuesday, September 6, 2022
Plus: Pakistan is undergoing extreme flooding. ‌ ‌ ‌ ‌ ‌ ‌ ‌ ‌ ‌ ‌ ‌ ‌ ‌ ‌ ‌ ‌ ‌ ‌ ‌ ‌ ‌ ‌ ‌ ‌ ‌ ‌ ‌ ‌ ‌ ‌ ‌ ‌ ‌ ‌ ‌ ‌ ‌ ‌ ‌ ‌ ‌ ‌ ‌ ‌ ‌ ‌ ‌ ‌ ‌ ‌ ‌ ‌ ‌ ‌ ‌ ‌ ‌ ‌ ‌ ‌ ‌ ‌ ‌ ‌ ‌ ‌ ‌ ‌ ‌ ‌ ‌ ‌ ‌ ‌ ‌ ‌ ‌
🧠 Let's talk about measuring emotions
Sunday, September 4, 2022
I can't believe it's already September! ‌ ‌ ‌ ‌ ‌ ‌ ‌ ‌ ‌ ‌ ‌ ‌ ‌ ‌ ‌ ‌ ‌ ‌ ‌ ‌ ‌ ‌ ‌ ‌ ‌ ‌ ‌ ‌ ‌ ‌ ‌ ‌ ‌ ‌ ‌ ‌ ‌ ‌ ‌ ‌ ‌ ‌ ‌ ‌ ‌ ‌ ‌ ‌ ‌ ‌ ‌ ‌ ‌ ‌ ‌ ‌ ‌ ‌ ‌ ‌ ‌ ‌ ‌ ‌ ‌ ‌ ‌ ‌ ‌ ‌ ‌ ‌ ‌ ‌ ‌ ‌ ‌
🛰 NASA gets Voyager 1 talking again
Thursday, September 1, 2022
Plus: How 'Rings of Power' tweaks one of Tolkien's oldest traditions. ‌ ‌ ‌ ‌ ‌ ‌ ‌ ‌ ‌ ‌ ‌ ‌ ‌ ‌ ‌ ‌ ‌ ‌ ‌ ‌ ‌ ‌ ‌ ‌ ‌ ‌ ‌ ‌ ‌ ‌ ‌ ‌ ‌ ‌ ‌ ‌ ‌ ‌ ‌ ‌ ‌ ‌ ‌ ‌ ‌ ‌ ‌ ‌ ‌ ‌ ‌ ‌ ‌ ‌ ‌ ‌ ‌ ‌ ‌ ‌