Bloomberg - Evening Briefing - Europe's energy dilemma
| | | |
| --- | --- | --- |
| Follow Us | | Get the newsletter |
Europe's energy woes keep getting worse, with winter coming and Russia cutting off natural gas exports. European Union leaders are trying to steer the continent away from a financial meltdown, proposing emergency interventions including skimming from energy companies' profits, "incentivizing" power saving to price caps on all gas—and not just Russia's. Still, a number of green hydrogen projects, a potential substitute for natural gas, are on hold. In the UK, Prime Minister Liz Truss announced a cap on household energy bills and a fund to help power companies access extra liquidity. China, for its part, may add new coal-fired power plants after a spate of power crunches. In the US, California is barely avoiding rolling power outages, underscoring how grids have become vulnerable in extreme weather as they transition from fossil fuels to renewable energy. 
What you'll want to read this weekend
Queen Elizabeth II, the UK's longest-serving monarch and whose life and reign spanned 14 US presidents, died at the age of 96. Her 73-year-old son is now King Charles III. Tributes poured in from around the world to honor her commitment to holding together the UK and Commonwealth countries amid rapid change. She lived most of her life in the public eye, leaving behind an unparalleled photographic record.
The European Central Bank hiked interest rates by a historic amount to tamp down inflation, though higher borrowing costs are unlikely to blunt energy prices. US Federal Reserve Chair Jerome Powell said the US central bank won't flinch in its inflation battle, hardening expectations of a third straight jumbo rate hike. While the Fed is still hoping for a soft landing, two new papers argue that the policies could lead to more economic harm than is realized, both to US employment and developing nations. 

Ukrainian forces are mounting a counteroffensive that's pushed more than 30 miles into Russian-held territory near Kharkiv, the second largest city in Ukraine. Vladimir Putin repeated his contention that Russia will emerge stronger from his invasion, saying "we've lost nothing and won't lose anything." But time isn't on Russia's side, Leonid Bershidsky writes in Bloomberg Opinion. As long as Ukraine shows a will to fight, western aid likely won't dry up—and Russians "should consider the very real possibility of defeat."

India's military has been barred from importing some critical weapons systems to replace aging armaments—part of a push to boost domestic industries. But the policy is leaving the country vulnerable to persistent threats from China and Pakistan, officials say. Meanwhile, Indian coal tycoon Gautam Adani, now the world's third-richest person, is closing in on the only two others with a higher net worth: Jeff Bezos and Elon Musk. Some of Adani's companies trade at more than 750 times profit, far higher than Amazon or Tesla.
So-called quiet quitters now make up about half the US workforce, a new Gallup poll finds. Feeling more motivated? September marks a new call back to the office by many employers, but workers are demanding flexibility amid a complicated backdrop of rising inflation and a potential economic downturn. Here are some tips for figuring out the complicated return-to-office puzzle.
What you'll need to know next week
What you'll want to hear in Bloomberg Podcasts
More than a century ago, in what's now Oklahoma, leaders of the Osage Nation negotiated with the US government to put all the mineral rights to their reservation in a federally managed trust. During the Oklahoma oil boom, the Osage Nation's rights became incredibly lucrative. But the wealth and attention that followed set off a wave of deception, theft and murder, allowing a massive transfer of land and wealth to outsiders.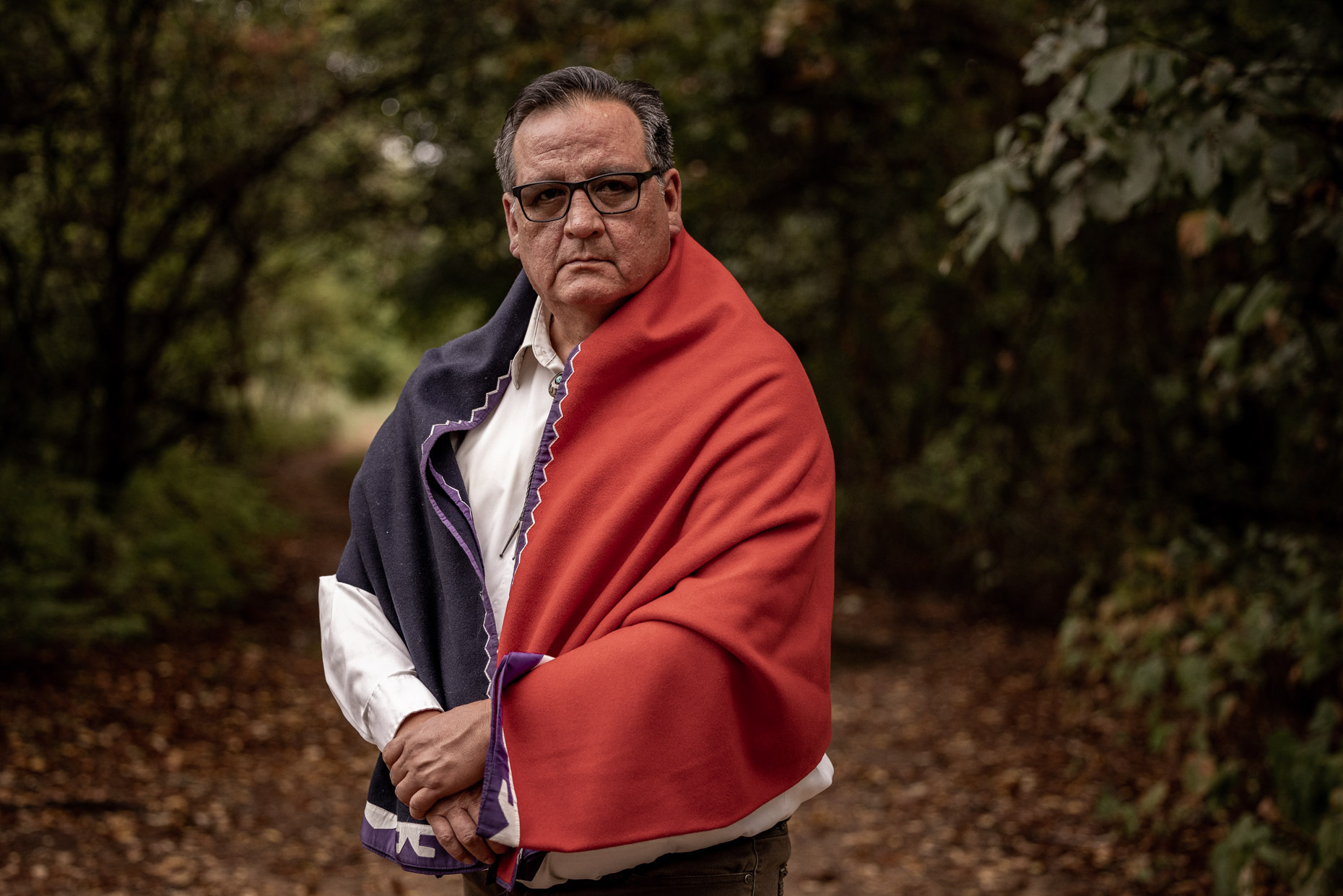 Jim Gray, a former chief of the Osage Nation and the great-grandson of Henry Roan, who was murdered during the Reign of Terror.  Photograph: Shane Brown for Bloomberg
Get Bloomberg's Evening Briefing: If you were forwarded this newsletter, sign up here to get it every Saturday, along with Bloomberg's Evening Briefing, our flagship daily report on the biggest global news.
Bloomberg Invest Summit NYC: Join us Oct. 12-13 in New York as we bring together the most innovative and influential figures to explore the rapidly changing financial landscape. Powered by Bloomberg's unrivaled data, this annual event brings together global perspectives in a dynamic networking environment. Sign up today.
Like getting this newsletter? Subscribe to Bloomberg.com for unlimited access to trusted, data-driven journalism and subscriber-only insights.
Before it's here, it's on the Bloomberg Terminal. Find out more about how the Terminal delivers information and analysis that financial professionals can't find anywhere else. Learn more.
Older messages
Friday, September 9, 2022
Bloomberg Evening Briefing View in browser Bloomberg Amazon.com sellers are bracing for a bleak holiday shopping season as consumers slow their spending. Many merchants—who sell more than half of the
Thursday, September 8, 2022
Bloomberg Evening Briefing View in browser Bloomberg Queen Elizabeth II, whose reign took Britain from the age of steam to the era of the smartphone, and who oversaw the largely peaceful breakup of an
Wednesday, September 7, 2022
Bloomberg Evening Briefing View in browser Bloomberg There's some indication that the blood sport that is finding an affordable place to live in America may soon get a little less vicious. For the
Tuesday, September 6, 2022
Bloomberg Evening Briefing View in browser Bloomberg When US District Judge Aileen Cannon, 41, was up for Senate confirmation in 2020, she was asked whether she'd had discussions about loyalty to
Saturday, September 3, 2022
Bloomberg Weekend Reading View in browser Bloomberg Follow Us Get the newsletter It's still hot—but not blistering. The US labor market remains robust with solid wage growth and a healthy demand