Now I Know: Why Two Nobel Prize Winners Melted Their Medals
This is a re-run from 2011, which is to say, from more than 11 years ago. The original send went to only 4,887 people so you probably didn't see it back then. (If you did, wow!) You'll note that I don't have a lot of internal links and that my writing style has changed a bit over the decade-plus, but it's still one of my favorite stories. The original bonus fact stunk, though, so the one below is brand new. -- Dan

Why Two Nobel Prize Winners Melted Their Medal
During World War II, Adolf Hitler prohibited the export of gold from Germany. But gold, being valuable in small amounts and not easily traced, is very difficult to regulate. (Indeed, that is probably where its true value comes from.) Hitler's edict was in almost all cases, unenforceable.
One exception? Nobel Prize medals.
Before 1980, the medals given by Sweden (which is all except the Nobel Peace Prize — which is awarded by Norway) were made of 600 grams of 23-karat gold — and therefore subject to Hitler's export ban. The recipient's name was engraved on the back of the medal, making it clear to anyone at anything more than a casual glance. This proved uniquely dangerous for two physics laureates, Max von Laue (winner, 1914) and James Franck (1925), both Germans. When World War II began, the two entrusted the Bohr Institute, in Copenhagen, Denmark (the research institution of fellow physics laureate Neils Bohr) with the safekeeping of their medals, assuming that Nazi soldiers would have otherwise confiscated their prizes. When Nazi troops invaded Denmark, they also raided the Institute. Had von Laue's and Franck's medals been discovered, the consequences were most likely dire.
Enter Hungarian chemist George de Hevesy, a future Nobel Laureate himself (in Chemistry). He, Jewish, had gone to the Institute looking for — and temporarily at least, finding — safe haven from the Nazis. He and Bohr decided that more standard ways of hiding the medals (e.g. burying them) would not suffice, as the risk of harm to von Laue and Franck was too great to chance the medal's discovery. The chemist de Hevesy took more drastic action. He created a solution of aqua regia — a concoction consisting typically of one part nitric acid to three parts hydrochloric acid, which is so named because it can dissolve two of the "royal" metals, gold and platinum. (Wikipedia explains how, for those with a sizable understanding of chemistry.) He then left the gold-bearing aqua regia solution on his laboratory shelf within the Institute, hidden in plain sight as Nazi stormtroopers ransacked the Institute.
The plan worked, and von Laue and Franck were safe — as were their awards. The gold remained safely on that shelf, suspended in aqua regia, for the remainder of the war, unnoticed by the German soldiers. When the war ended, de Hevesy precipitated the gold out of the solution, and the Nobel committee recast the medals.
---
Now I Know is supported by readers like you. Please consider becoming a patron by supporting the project on Patreon.

Click here to pledge your support. (If you do, in gratitude, you'll have an ad-free Now I Know experience going forward.)
---
Bonus fact
: In 1962, geneticist James Watson
co-won the Nobel Prize in Medicine
for his discovery of DNA's structure. More than a half-century later, though, he decided that the Medal wasn't worth as much to him as what he could do with the proceeds if he sold it, so,
in partnership with Christie's
, he auctioned it off, raising more than $4 million
according to Time magazine
. The winning bidder, a Russian billionaire named Alisher Usmanov, didn't want the medal, though -- he just wanted to help Watson fund more scientific research (and also help Watson pay the bills). Six months after buying the medal, Usmanov -- as he apparently always intended to -- returned the Nobel to Watson.
From the Archives
:
Marathon Madness
: A different type of gold medal, but crazy nonetheless — the story of the marathon at the 1904 Summer Olympics.
Like today's Now I Know? Share it with a friend -- just forward this email along.
And if someone forwarded this to you, consider signing up! Just click
here
.
Archives · Privacy Policy

Copyright © 2022 Now I Know LLC, All rights reserved.
You opted in, at http://NowIKnow.com via a contest, giveaway, or the like -- or you wouldn't get this email.

Now I Know is a participant in the Amazon Services LLC Associates Program, an affiliate advertising program designed to provide a means for sites to earn advertising fees by advertising and linking to Amazon.com. Some images above via Wikipedia.

Now I Know's mailing address is:


Want to change how you receive these emails?
You can

update your email address

or

unsubscribe from this list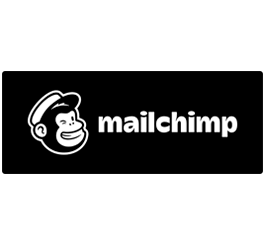 Key phrases
Older messages
Wednesday, October 19, 2022
TK View this email in your browser · Missed one? Visit the Archives Thank you to the reader who suggested this woman's story; I accidentally deleted the email before recording who you were, so
Now I Know: I Read Over 500 of Your Emails This Week
Friday, October 14, 2022
It's the Now I Know Weekender! View this email in your browser · Missed an issue? Click here! If you're new to Now I Know, you'll notice that today's format is different than the rest
Now I Know: You Can't Be Late to This Party
Thursday, October 13, 2022
Stephen Hawking travels through time? View this email in your browser · Missed one? Visit the Archives This is a re-run from 2019, but if you're a time traveler from 2009, it's new to you! --