The Conversation - Twitter users in search of a new roost
| | | |
| --- | --- | --- |
| US Edition - Today's top story: Mass migration from Twitter is likely to be an uphill battle – just ask ex-Tumblr users View in browser | | US Edition | 5 November 2022 |
Elon Musk's acquisition of Twitter has occasioned turmoil, including a spike in hate speech on the social media platform, mass layoffs and numerous high-profile advertisers' pulling their business from the company. Unsurprisingly, this has led many Twitter users to vote with their feet, virtually speaking, and leave the platform. Nearly 900,000 exited in a recent five-day period, according to one count.
Many users who left and others who are thinking of leaving are asking the same question: Where should we go? Some are turning to an alternative platform called Mastodon, which saw an influx of new users in the immediate aftermath of Musk's Twitter takeover. Others are turning to the publishing platform Substack, which announced plans to add a chat function.
University of Colorado Boulder information scientist Casey Fiesler explains that a mass exodus will not necessarily result in Twitter users' coming together somewhere else. Fiesler's research about social media shows that mass migrations face many challenges. However, she says there is hope for clusters of ex-Twitter users to find each other.
This week we also liked articles about the role that Latinas play in the Mormon church, sewage surveillance for public health purposes and the history of mortgages.
Eric Smalley

Science + Technology Editor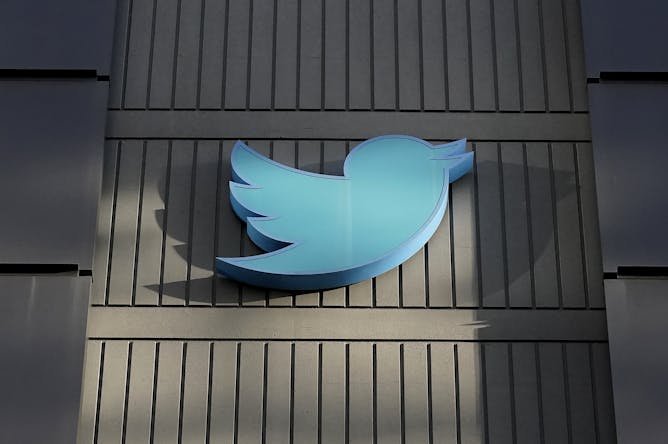 The communities that call Twitter home might decide to pack their bags. If they do, they are unlikely to be able to completely reconstitute themselves elsewhere.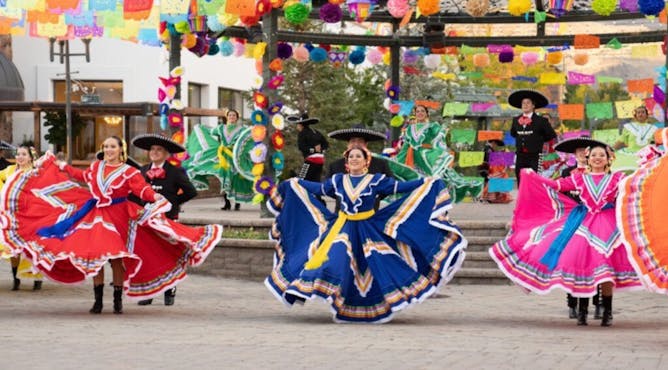 Latina women hold few top leadership positions in the Church of Jesus Christ of Latter-day Saints, but their contributions help keep congregations going.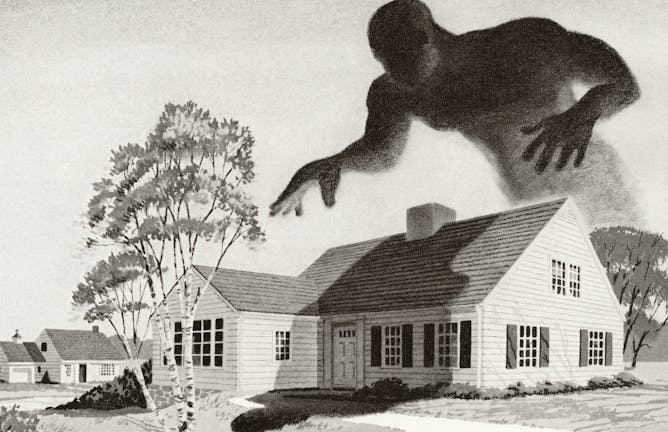 With 30-year fixed rates hitting a 20-year high of 7%, a finance scholar explains where these life-altering loans originated.
The UN estimates the global population will pass 8 billion people on Nov. 15, 2022. From the Stone Age to today, here's how things spiraled out of control.

Public health officials monitor sewage in local communities to track COVID, polio, flu and more. But no one asks the people being monitored for their permission – raising some questions and concerns.

New surveys carried out by a team of social scientists find no evidence that Democrats, Republicans and independents are more likely to vote because of the Supreme Court's abortion decision in June.
The Conversation Quiz 🧠
Here's the first question of this week's edition:
With 98% of its colonies at risk of extinction by 2100, which species recently received Endangered Species Act protection?

A. Emperor penguin
B. Giant panda
C. Louisiana black bear
D. Arabian oryx
Older messages
Climate reparations top UN summit agenda
Friday, November 4, 2022
+ midterm issues to keep in mind ‌ ‌ ‌ ‌ ‌ ‌ ‌ ‌ ‌ ‌ ‌ ‌ ‌ ‌ ‌ ‌ ‌ ‌ ‌ ‌ ‌ ‌ ‌ ‌ ‌ ‌ ‌ ‌ ‌ ‌ ‌ ‌ ‌ ‌ ‌ ‌ ‌ ‌ ‌ ‌ ‌ ‌ ‌ ‌ ‌ ‌ ‌ ‌ ‌ ‌ ‌ ‌ ‌ ‌ ‌ ‌ ‌ ‌ ‌ ‌ ‌ ‌ ‌ ‌ ‌ ‌ ‌ ‌ ‌ ‌ ‌ ‌ ‌ ‌ ‌ ‌ ‌ ‌ ‌ ‌ ‌ ‌ ‌ ‌
The Conversation: 2022 in review
Thursday, November 3, 2022
Our impact, made possible by you ‌ ‌ ‌ ‌ ‌ ‌ ‌ ‌ ‌ ‌ ‌ ‌ ‌ ‌ ‌ ‌ ‌ ‌ ‌ ‌ ‌ ‌ ‌ ‌ ‌ ‌ ‌ ‌ ‌ ‌ ‌ ‌ ‌ ‌ ‌ ‌ ‌ ‌ ‌ ‌ ‌ ‌ ‌ ‌ ‌ ‌ ‌ ‌ ‌ ‌ ‌ ‌ ‌ ‌ ‌ ‌ ‌ ‌ ‌ ‌ ‌ ‌ ‌ ‌ ‌ ‌ ‌ ‌ ‌ ‌ ‌ ‌ ‌ ‌ ‌ ‌ ‌ ‌ ‌ ‌ ‌ ‌ ‌ ‌
Political violence isn't going away anytime soon
Thursday, November 3, 2022
+ the ethics of not voting ‌ ‌ ‌ ‌ ‌ ‌ ‌ ‌ ‌ ‌ ‌ ‌ ‌ ‌ ‌ ‌ ‌ ‌ ‌ ‌ ‌ ‌ ‌ ‌ ‌ ‌ ‌ ‌ ‌ ‌ ‌ ‌ ‌ ‌ ‌ ‌ ‌ ‌ ‌ ‌ ‌ ‌ ‌ ‌ ‌ ‌ ‌ ‌ ‌ ‌ ‌ ‌ ‌ ‌ ‌ ‌ ‌ ‌ ‌ ‌ ‌ ‌ ‌ ‌ ‌ ‌ ‌ ‌ ‌ ‌ ‌ ‌ ‌ ‌ ‌ ‌ ‌ ‌ ‌ ‌ ‌ ‌ ‌ ‌ ‌ ‌ ‌
Celebrity candidates bring shock factor to midterms
Wednesday, November 2, 2022
+ reducing opioid use with cannabis ‌ ‌ ‌ ‌ ‌ ‌ ‌ ‌ ‌ ‌ ‌ ‌ ‌ ‌ ‌ ‌ ‌ ‌ ‌ ‌ ‌ ‌ ‌ ‌ ‌ ‌ ‌ ‌ ‌ ‌ ‌ ‌ ‌ ‌ ‌ ‌ ‌ ‌ ‌ ‌ ‌ ‌ ‌ ‌ ‌ ‌ ‌ ‌ ‌ ‌ ‌ ‌ ‌ ‌ ‌ ‌ ‌ ‌ ‌ ‌ ‌ ‌ ‌ ‌ ‌ ‌ ‌ ‌ ‌ ‌ ‌ ‌ ‌ ‌ ‌ ‌ ‌ ‌ ‌ ‌ ‌ ‌ ‌
Conservative Supreme Court set to end affirmative action
Tuesday, November 1, 2022
+ sports betting rising in the US ‌ ‌ ‌ ‌ ‌ ‌ ‌ ‌ ‌ ‌ ‌ ‌ ‌ ‌ ‌ ‌ ‌ ‌ ‌ ‌ ‌ ‌ ‌ ‌ ‌ ‌ ‌ ‌ ‌ ‌ ‌ ‌ ‌ ‌ ‌ ‌ ‌ ‌ ‌ ‌ ‌ ‌ ‌ ‌ ‌ ‌ ‌ ‌ ‌ ‌ ‌ ‌ ‌ ‌ ‌ ‌ ‌ ‌ ‌ ‌ ‌ ‌ ‌ ‌ ‌ ‌ ‌ ‌ ‌ ‌ ‌ ‌ ‌ ‌ ‌ ‌ ‌ ‌ ‌ ‌ ‌ ‌ ‌ ‌