Bloomberg - Evening Briefing - Crypto contagion spreads
The fallout from the rapid collapse of Sam Bankman-Fried's FTX is spreading across the crypto world. Cryptocurrency lender BlockFi is said to be preparing to file for bankruptcy within days. The mess has even ensnared the billionaire Winklevoss twins. Their lending partner is suspending redemptions and new loan originations after facing withdrawal requests that exceeded current liquidity. Gemini Trust, founded by Cameron and Tyler Winklevoss, subsequently announced its yield product for retail investors will also halt redemptions. All over the crypto world, yet another reckoning is underway. But as the FTX disaster is slowly unwound, what's becoming clear is that markets actually dodged a bullet. It could have been much worse. —David E. Rovella
Here are today's top stories 
The US and NATO are saying that the killing of two people in an explosion just over the Ukraine border in Poland likely wasn't directly caused by Russian rockets. The statements took the edge off of what Tuesday afternoon looked like a superpower confrontation in the making. While that's good news for the world, Vladimir Putin has other problems. It's possible Xi Jinping is pivoting away from his friend in the Kremlin. With speeches and gestures in recent weeks, the Chinese leader has been putting some daylight between Beijing and Moscow over Putin's war. Tuesday's supposed false alarm—a long-feared scenario in which things spiral out of control—may have shaken Beijing, Clara Ferreira Marques writes in Bloomberg Opinion. Sitting on a fence does not become more comfortable with time, she says. The latest signal that Beijing already gets that came at the Group of 20 summit in Bali Wednesday, where China signed off on a communique saying that "most members strongly condemned the war in Ukraine." That may be bad news for an increasingly isolated Russia.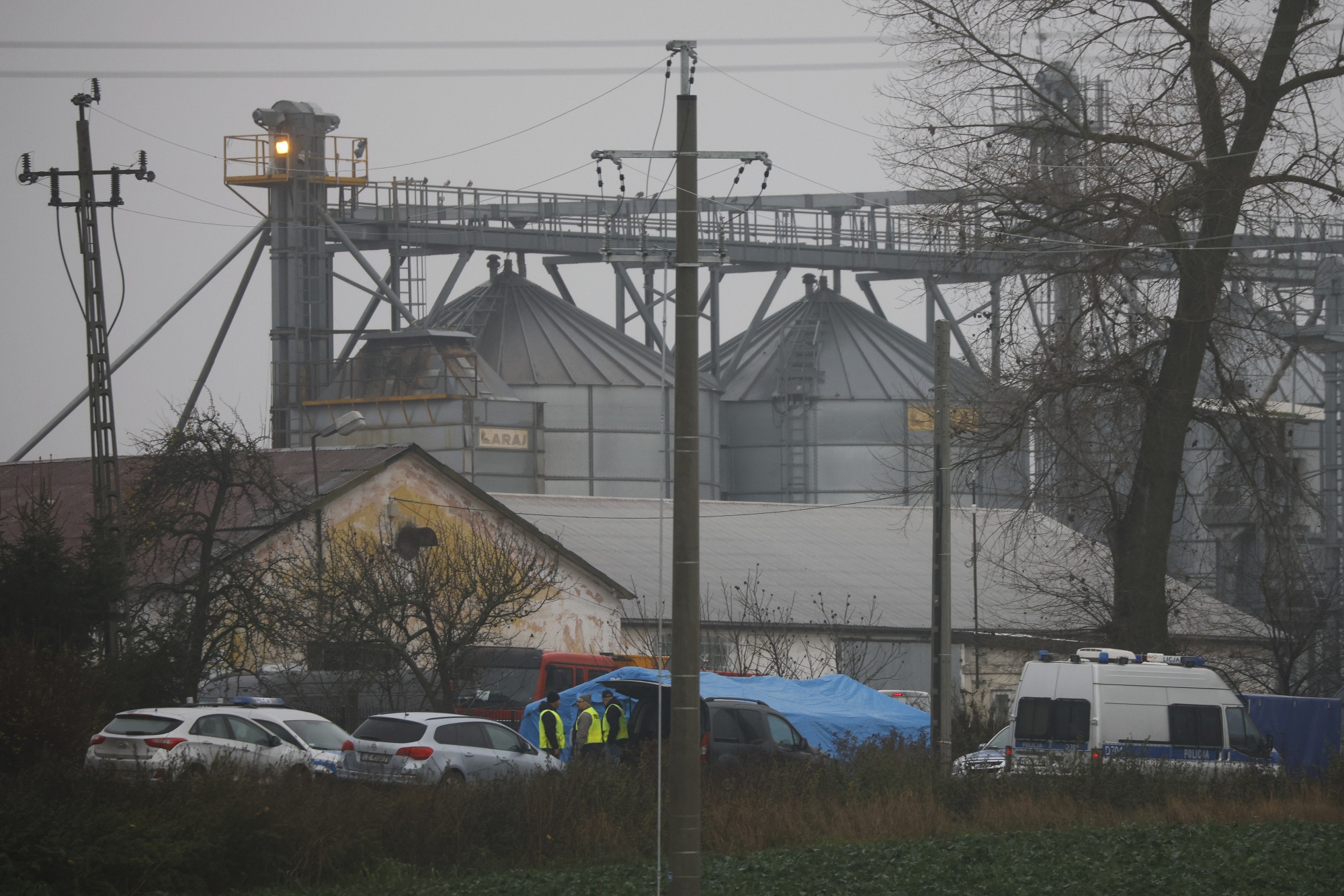 Police at the site of an exploded missile in Przewodow, Poland, on Nov. 16 Photographer: Michal Dyjuk/AP
US stocks declined after strong retail sales data and comments from at least two Federal Reserve officials recast bets that the central bank's strategy of rate hikes is pivoting. On Wednesday, New York Fed President John Williams bruised sentiment after he said the Fed should avoid incorporating financial stability risks into its considerations. And San Francisco Fed President Mary Daly stressed that a pause is "off the table." Here's your markets wrap.
Big Tech, which tends to dominate many of the biggest ESG funds, has been having a rough time lately (though not nearly as rough as the thousands of people these giants have fired recently). Now their pain is spreading. Some ESG investors holding on to the so-called FAANG stocks (Facebook, Amazon, Apple, Netflix, and Google) are hoping 2023 will right some of this year's wrongs. They may be in for a nasty surprise.
"No one is safe." As Amazon moves to terminate thousands of its employees just before the holidays, those workers are sharing their fears (like this one) in internal chat rooms. The mood, especially in the hard-hit devices team, reflected the shock and dismay of people more accustomed to growing budgets and moonshots than austerity and unemployment. 
This time it worked. NASA launched its most powerful rocket in 50 years early Wednesday, sending an uncrewed capsule skyward on a 25-day mission to orbit the moon and return safely to Earth. The agency's Space Launch System rocket, with an Orion capsule perched atop it, cleared its Kennedy Space Center launchpad on the Florida coast just after takeoff at 1:48 a.m. local time, its four main engines and twin solid boosters lighting up the night sky. The mission returns America to a path it set aside decades ago, one that aims to return humans to the moon, and eventually send a few on to Mars.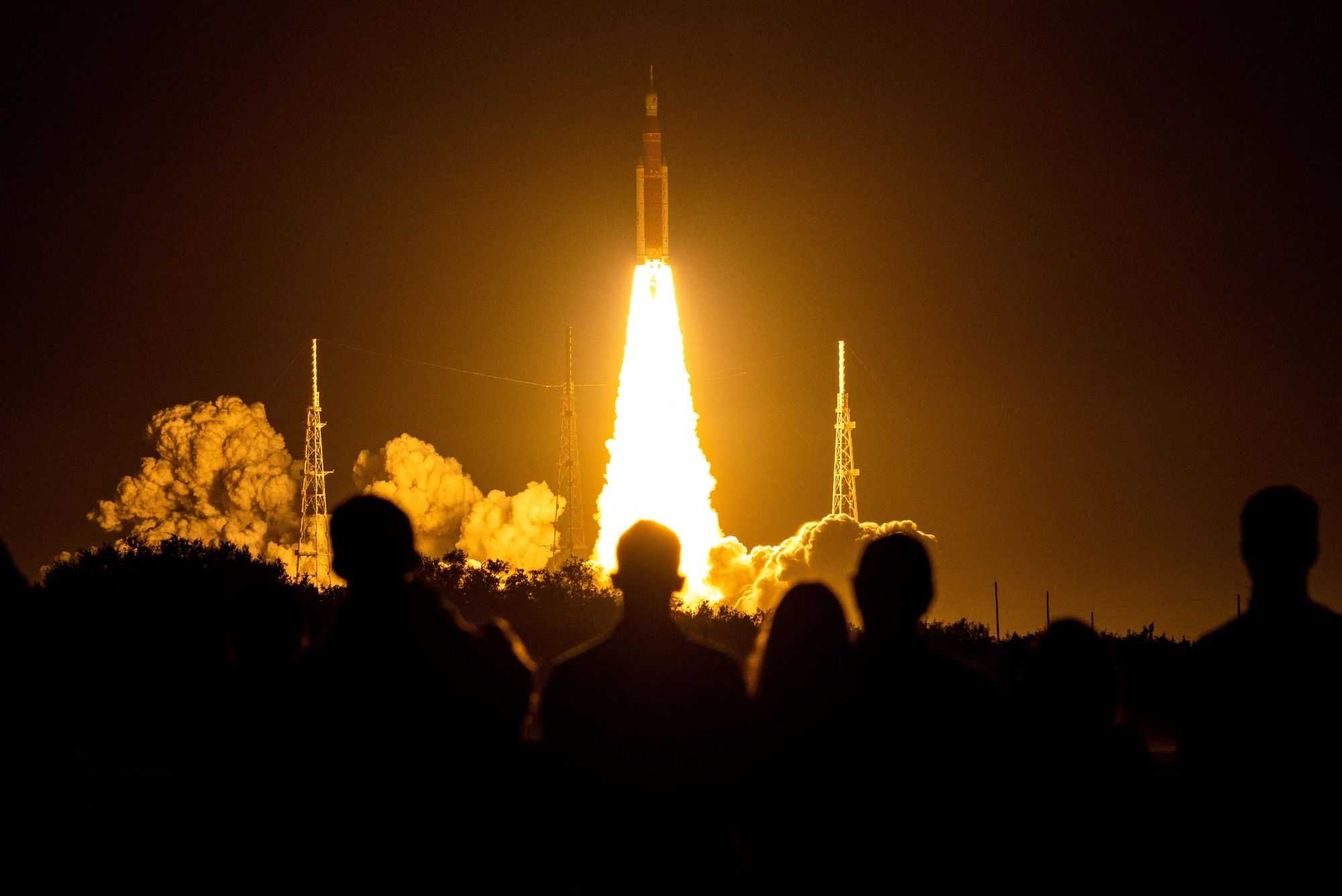 Artemis I lifts off from launch pad 39B at Kennedy Space Center in Cape Canaveral, Florida, on Nov. 16. Photographer: Jim Watson/AFP
Covid-19's constant mutations have proven nearly impossible for drugmakers to keep up with. Omicron's newest iterations threaten to render the last two antibody drugs on the market ineffective. And with very little progress in antibody drug development, it's quite possible doctors will soon have none to choose from. 
On Monday, a rumor took hold that Shijiazhuang, a city 160 miles from Beijing, was to become a test case for China's reopening, dismantling key parts of the "Covid zero" regime. Rather than joy, the reaction in the city of 11 million was panic.
Bloomberg continues to track the global coronavirus pandemic. Click here for daily updates.
 What you'll need to know tomorrow
In Kings Mountain, North Carolina, there's a tree-filled park that provides urbanites from nearby Charlotte some respite in nature. At its center is a tranquil pond featuring turtles, fish and other wildlife. The sparkling waters, which plunge some 150 feet deep, are the result of decades of accumulated rainfall in a defunct lithium mine. Albemarle, the world's largest producer of the silvery white metal, wants to restart it. The future of electric vehicles in North America just might depend on it.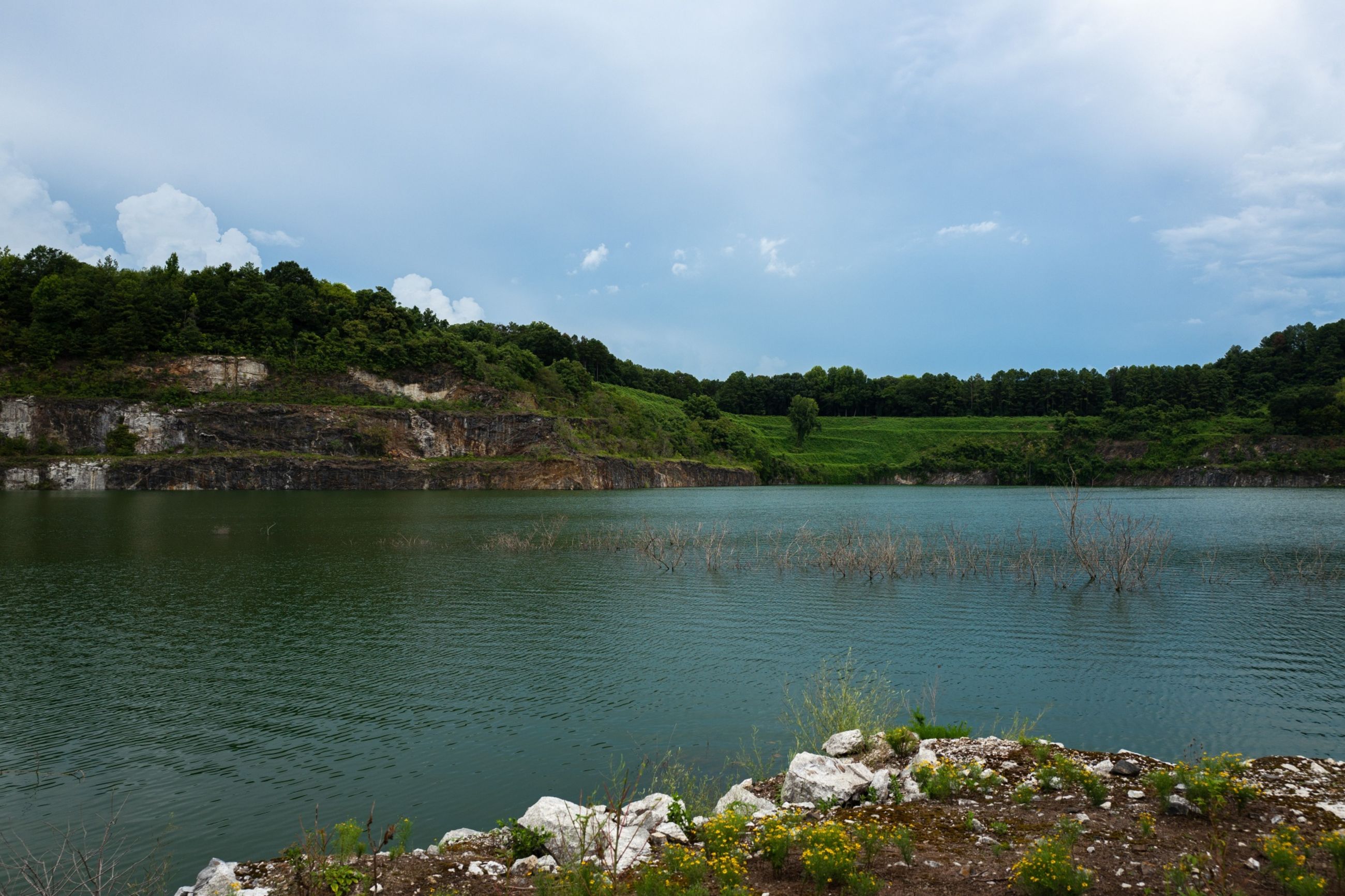 A pond in a shuttered lithium quarry in Kings Mountain, North Carolina. Albemarle's proposal to restart operations is part of automakers' plan to reduce their dependence on China for EV batteries.  Photographer: Logan Cyrus/Bloomberg
Get the Bloomberg Evening Briefing: If you were forwarded this newsletter, sign up here to receive it in your mailbox daily along with our Weekend Reading edition on Saturdays.
The Bloomberg Sustainable Business Summit is kicking off in New York on Dec. 7 with in-depth conversations on how companies can meet their ambitious ESG goals while driving business value. Register here.
Like getting this newsletter? Subscribe to Bloomberg.com for unlimited access to trusted, data-driven journalism and subscriber-only insights.
Looking for a group subscription? Help your team stay on top of today's business landscape with our discounted group subscription options.
Before it's here, it's on the Bloomberg Terminal. Find out more about how the Terminal delivers information and analysis that financial professionals can't find anywhere else. Learn more.
Key phrases
Older messages
Tuesday, November 15, 2022
Bloomberg Evening Briefing View in browser Bloomberg Citadel's billionaire founder Ken Griffin called Donald Trump a "three-time loser" and said he hoped the former president would "see the writing
Monday, November 14, 2022
Bloomberg Evening Briefing View in browser Bloomberg Before US President Joe Biden sat down with Chinese leader Xi Jinping at a seaside resort in Bali on Monday, officials were downplaying any hope for
Saturday, November 12, 2022
Bloomberg Weekend Reading View in browser Bloomberg Follow Us Get the newsletter At his peak, crypto mogul Sam Bankman-Fried was worth $26 billion. At the start of this week, he still had $16 billion.
Friday, November 11, 2022
Bloomberg Evening Briefing View in browser Bloomberg Sam Bankman-Fried's digital-asset empire filed for Chapter 11 bankruptcy, capping the downfall of one of crypto's wealthiest and most
Thursday, November 10, 2022
Bloomberg Evening Briefing View in browser Bloomberg US inflation fell in October by more than forecast, perhaps giving the Federal Reserve room to maneuver as it considers smaller interest-rate hikes,