Finimize - 🍎 Musk shot an arrow at Apple
Today's big stories
Elon Musk bared his teeth at Apple in a fight over in-app payments

Here's how hedge funds are investing right now, and how you can copy what they're doing – Read Now

A key German index suggested the country's economy could be looking up
That's My Slice Of Pie
What's Going On Here?
Twitter and Apple look set to collide over Apple's slice of scrumptious in-app purchases.
What Does This Mean?
Elon Musk has spent the last few weeks throwing his weight around inside Twitter HQ, but it seems he's found a new sparring partner in the world's biggest company. The cause of the brewing bust-up is the sizable chunk that Apple takes from in-app purchases – a reported 15 to 30%. No wonder that's irked Musk, whose vision for Twitter sees the company relying less on advertising dollars and more on subscription fees. So if Apple – or, indeed, Google's parent company Alphabet – wants to help itself to a piece of Twitter's new blue tick subscription bounty, they could find themselves with quite a scrap on their hands.
Why Should I Care?
Zooming out: Apple's here to serve.
Musk has taken aim at Apple's future prize pig: services. But you can bet the titan of Silicon Valley will do its best to save its bacon. After all, Apple's services business currently brings in around 20% of the firm's sales, and is more important than ever now that demand for iPhones is slowing. And sales from services, which include fees and subscriptions from apps, are extra appealing given that they're recurring and reliable. In short, Musk's shot across the bow has probably struck a nerve at Apple HQ.

The bigger picture: Get the popcorn.
A whole heap of tech firms have been lobbying lawmakers in a bid to lower app-store fees, yet Apple and Alphabet have succeeded in shrugging off their challenges so far. Twitter could be different, mind you: the platform's a near-essential megaphone these days, and both Apple and Alphabet use Twitter to get their message to the masses. So if this is the opening volley in a lengthy standoff, it'll be fascinating to see which of the titans ends up waving the white flag.
Germany's Shy Smile
What's Going On Here?
The German economy has had it rough lately, but data out on Wednesday suggests the nation's firms expect things to brighten up.
What Does This Mean?
Researchers at the Ifo Institute call around 9,000 German execs every month and ask them a litany of questions about the health of their businesses and their outlook for the future. Those Ifo boffins turn the intel into the Ifo Index, widely seen as Germany's most important leading economic indicator. And let's not jinx it, but the latest reading – 86.3, up from 84.5 in October – is actually decent (tweet this). Let's look deeper: while bosses are still down in the dumps about the here and now, they're feeling more optimistic about what's ahead. So it's not party time just yet, but any good news is welcome right now.
Why Should I Care?
For you personally: Darkest before dawn.
Economic indicators like the Ifo are an important litmus test for economic health, but it's not a great idea for stock investors to pay the headlines too much heed. See, markets are typically ahead of the game, meaning most stories are yesterday's news when they break. Case in point: Germany's most followed stock index, the Dax, was up more than 20% from its lows even before this better-than-expected news rolled in. "It's darkest before dawn" might be a well-worn idiom in finance, then, but it's popular for a reason: canny investors think about what's to come, not what's already happening.

For markets: No such thing as a one-way bet.
It looked like the pound was about to join the euro at the dollar-parity party for a while, due to Britains's cost-of-living crisis and the Federal Reserve's seemingly endless rate hikes. But news out of the UK and Europe's brightened of late, and the greenback's gone into reverse. The lesson: nothing's a sure bet in investing, and you'd do well to remember it when your savings are on the line.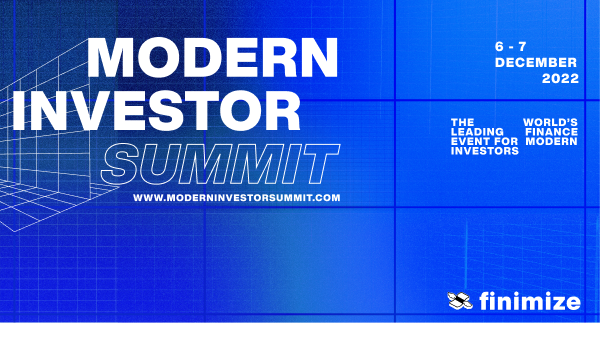 Good samaritans get champagne
We need your help compiling the industry's biggest report on modern investors.
We want to know what investors like you think, to keep our content as relevant, insightful, and enjoyable as possible.
But that's just what's in it for us. Answering our questions also means you'll be in with a chance of winning a bottle of champagne, and you'll be guaranteed a spot at our virtual summit.
What's more, we'll send you a copy of the results once we've crunched the numbers, so you'll be as clued-in as possible next time you make an investment.
It takes just a few minutes: share your thoughts with us.
Thanks for reading Reader. If you liked today's brief, we'd love for you to share it with a friend.
Key phrases
Older messages
Wednesday, November 23, 2022
Investment banks warmed to Tesla's stock | Credit Suisse is headed for another hole | TOGETHER WITH Hi Reader, here's what you need to know for November 24th in 3:09 minutes. 🦃 Once you've
Tuesday, November 22, 2022
Dalio's Bridgewater said stocks have further to fall | SocGen and Bernstein are pairing up | TOGETHER WITH Hi Reader, here's what you need to know for November 23rd in 3:11 minutes. 💰 An
🕰 Bridgewater's biding its time
Monday, November 21, 2022
Disney's former CEO took the reins again | Buffett's buying in Japan | TOGETHER WITH Hi Reader, here's what you need to know for November 22nd in 3:09 minutes. 🗓 There are some dates you
🔮 Peek at Fidelity's forecasts
Sunday, November 20, 2022
Key engineers are abandoning Twitter | Legal & General fared fine after the UK pension meltdown | TOGETHER WITH Hi Reader, here's what you need to know for November 21st in 3:13 minutes. 🥊 You
Thursday, November 17, 2022
China's woes clipped Alibaba's wings | Nvidia's sales hit a snag | TOGETHER WITH Hi Reader, here's what you need to know for November 18th in 3:12 minutes. 🥤 Your dividend payouts might