Bloomberg - Evening Briefing - A bumpy 2023
All eyes will be on the US Federal Reserve and European Central Bank next week for their last policy meetings of the year, with likely 50 basis point rate hikes by both as they slowly gain ground against inflation. US short-term inflation expectations dropped to the lowest level in more than a year, helped by falling gasoline prices. But Europe's energy problems are likely to persist. Even with glimmers of good news for the US, it's still shaping up to be a rough 2023 for the global economy, according to Bloomberg Economics, with the euro area starting the year in recession and the US possibly ending it in one. By contrast, China is projected to expand more than 5%. Reflecting on the wild swings that have marked the year, Liam Denning writes in Bloomberg Opinion that he doubts anyone "predicted 2022 ending with oil prices down and the cost of batteries going up."
What you'll want to read this weekend
Still on the back foot thanks to Ukrainian advances in recent months, Vladimir Putin is again making thinly veiled threats of nuclear war. Moscow's atomic arsenal is a "deterrent factor," Putin volunteered this week, only to later make an even graver proclamation that he's considering making a nuclear first strike part of Russian military doctrine. Putin's forces, which have spent the past nine months killing potentially tens of thousands of Ukrainian civilians, are continuing their bid to deprive the country of heat, water and power this winter by bombing infrastructure. It's become a feature of daily life in Kyiv. But Putin did seek to claim a different kind of victory this week: In exchange for releasing WNBA player Brittney Griner, the US set free a notorious arms dealer with reported ties to Russian military intelligence. Viktor Bout, a former Soviet military officer, had been serving a 25 year term for conspiracy. At his sentencing, the judge said Bout "has sold weapons to some of the most vicious and violent regimes in the world."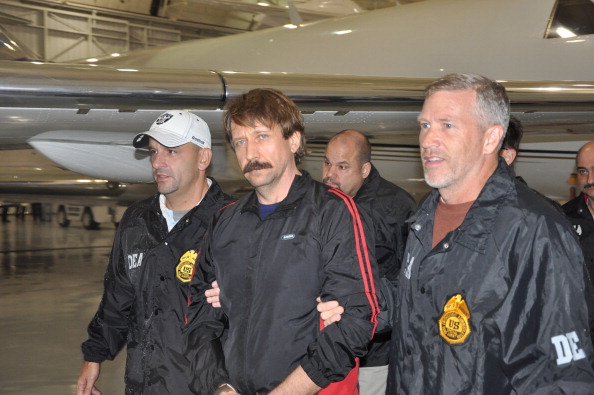 Former Soviet military officer and arms trafficker Viktor Bout, center, is escorted by US federal agents after arriving at Westchester County Airport, in White Plains, New York, on Nov. 16, 2010. Source: U.S. Department of Justice via Getty Images
China is rapidly dismantling its "Covid zero" policy following widespread protests over the draconian restrictions that came with it. But the threat of economic disruption remains high: If China's recovery accelerates, it could become an upward force on inflation. And for investors who have been waiting to deploy capital to China—where both inoculation rates and vaccine efficacy lag the West—they "should be careful what they wish for," Niall Ferguson writes in Bloomberg Opinion.
Democrats expanded their fragile lead in the US Senate with Raphael Warnock's victory in Georgia's runoff vote, only to see Arizona Democrat Kyrsten Sinema narrow it right back by switching to independent—and reclaiming her leverage over the chamber (though it may be more about her political survival). Still, Warnock's win cements Georgia as a bona fide battleground state. Congress, meantime, passed legislation to protect same-sex marriage—a victory for Democrats concerned that a Republican-appointee supermajority in the Supreme Court was preparing to end the right just as it did with abortion.
Soaring rents forced millions of young Americans to move back in with their parents this year, according to a new survey. While there's been some cooling in the rental market in the US, in New York City, Manhattan apartment rents climbed slightly last month after a series of declines. But the market isn't returning (just yet) to the hypercompetitive heights of the summer.
The weather is turning colder in the Northern Hemisphere (if you're in Scandinavia, it already has), and many travelers are looking to the warm beaches of the Caribbean. Some hotels and resorts in the region used their downtime during the first years of the pandemic to improve products and services. Nine new venues are opening their doors. For less sandy travel, here are the shows to catch in London and New York.
What you'll need to know next week
The Al Nahyan family has ruled the United Arab Emirates for half a century. Now they've emerged as the world's richest family, surpassing the Waltons of Walmart. But the family's wealth is about more than oil, with investments in everything from the Manchester City Football Club to SpaceX and Savage X Fenty.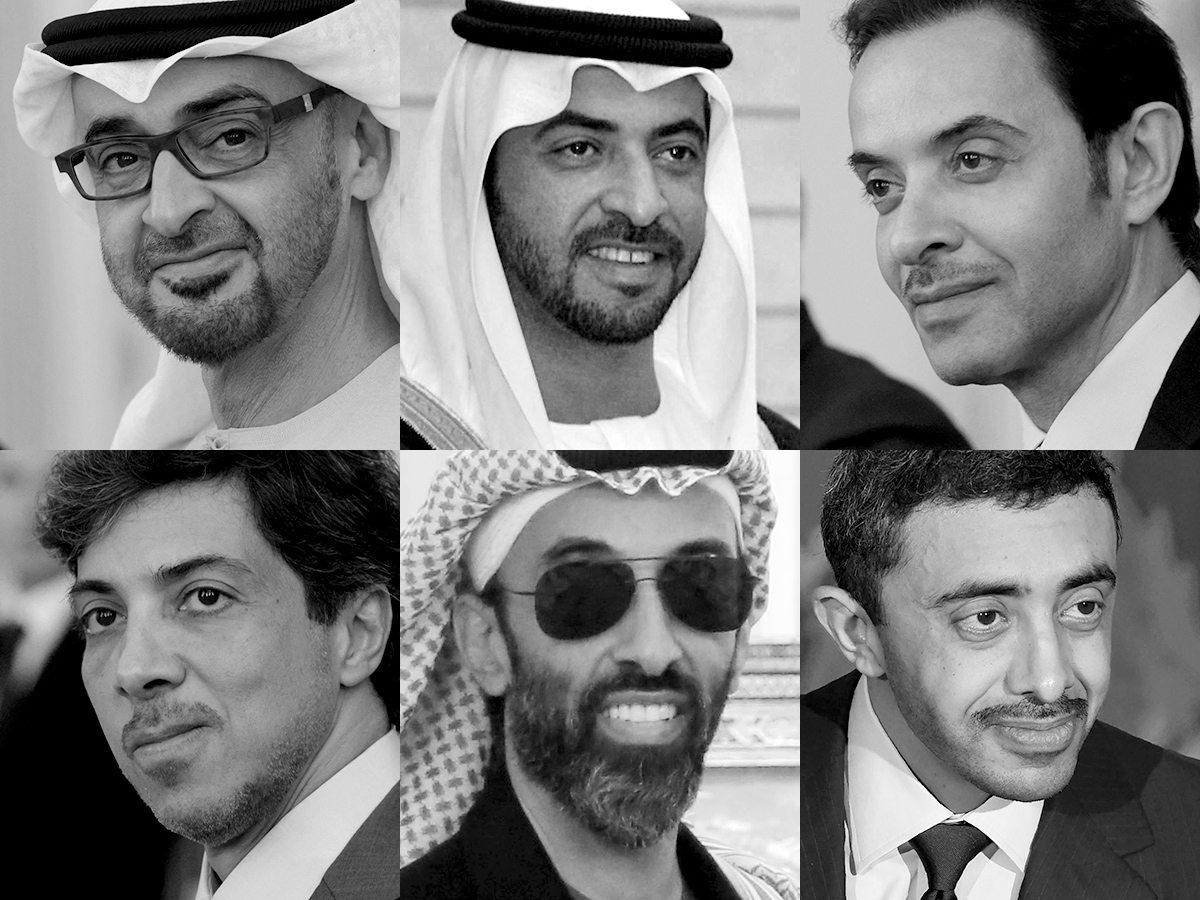 The Al Nahyans control a
vast empire
separate from state investment funds.
Source: Bloomberg
Get Bloomberg's Evening Briefing: If you were forwarded this newsletter, sign up here to get it every Saturday, along with Bloomberg's Evening Briefing, our flagship daily report on the biggest global news.
Bloomberg The Year Ahead at Davos: Join us for conversations with leading CEOs that map out a strategic blueprint for global business in 2023. Set against the backdrop of the World Economic Forum on Jan. 16-17, leaders from across the globe will dissect critical issues, from taming inflation and deepening geopolitical tensions to environmental priorities and the future of work. Learn more here.
Like getting this newsletter? Subscribe to Bloomberg.com for unlimited access to trusted, data-driven journalism and subscriber-only insights.
Before it's here, it's on the Bloomberg Terminal. Find out more about how the Terminal delivers information and analysis that financial professionals can't find anywhere else. Learn more.
Older messages
Saturday, December 10, 2022
Bloomberg Evening Briefing View in browser Bloomberg Some of the world's biggest investors predict that stocks will see low double-digit gains next year, which would bring relief after global
Friday, December 9, 2022
Bloomberg Evening Briefing View in browser Bloomberg When it comes to bringing down inflation, the US Federal Reserve is like an A380 pilot on approach in a tricky crosswind, the runway fence lined
Wednesday, December 7, 2022
Bloomberg Evening Briefing View in browser Bloomberg The US Supreme Court appeared split during oral arguments over a case that could fundamentally alter federal elections. The case, Moore v Harper,
Wednesday, December 7, 2022
Bloomberg Evening Briefing View in browser Bloomberg Wall Street workers are bracing for a potential flood of preemptive firings at Morgan Stanley and Goldman Sachs, all tied to a US economic downturn
Monday, December 5, 2022
Bloomberg Evening Briefing View in browser Bloomberg There's a hidden risk deep inside the global financial system, embedded within $65 trillion of "dollar debt" held by non-US institutions via