Bloomberg - Evening Briefing - Worst since 2008
Investors have dumped equities at a record pace in the days since major central banks signaled they won't be deterred in their fight against inflation—a fitting end to the worst year for world stocks since the global financial crisis. Equity funds were hit by outflows of almost $42 billion, the highest ever, in a week when the Federal Reserve, the European Central Bank and the Bank of Japan all sounded staunchly hawkish notes in their policy outlook for next year, squashing bets of an imminent return to the era of cheap money. In the US on Friday, new numbers showing inflation cooling there seemed to mollify some investors, as markets rose slightly to end the week. Here's your markets wrap. —David E. Rovella 
Here are today's top stories
In a blow to Viktor Orban's far-right government, the European Union, will withhold almost all of Hungary's €22 billion ($23.3 billion) in earmarked "cohesion" funds, aid used to strengthen economic and social conditions in less-wealthy bloc countries, until it resolves concerns over adherence to the rule of law and the protection of human rights.
Xi Jinping's sudden retreat from "Covid-zero" has been followed by more than 248 million Chinese contracting the deadly coronavirus this month alone—some 18% of the nation's population. On one day this week, almost 37 million people became infected, according to Beijing.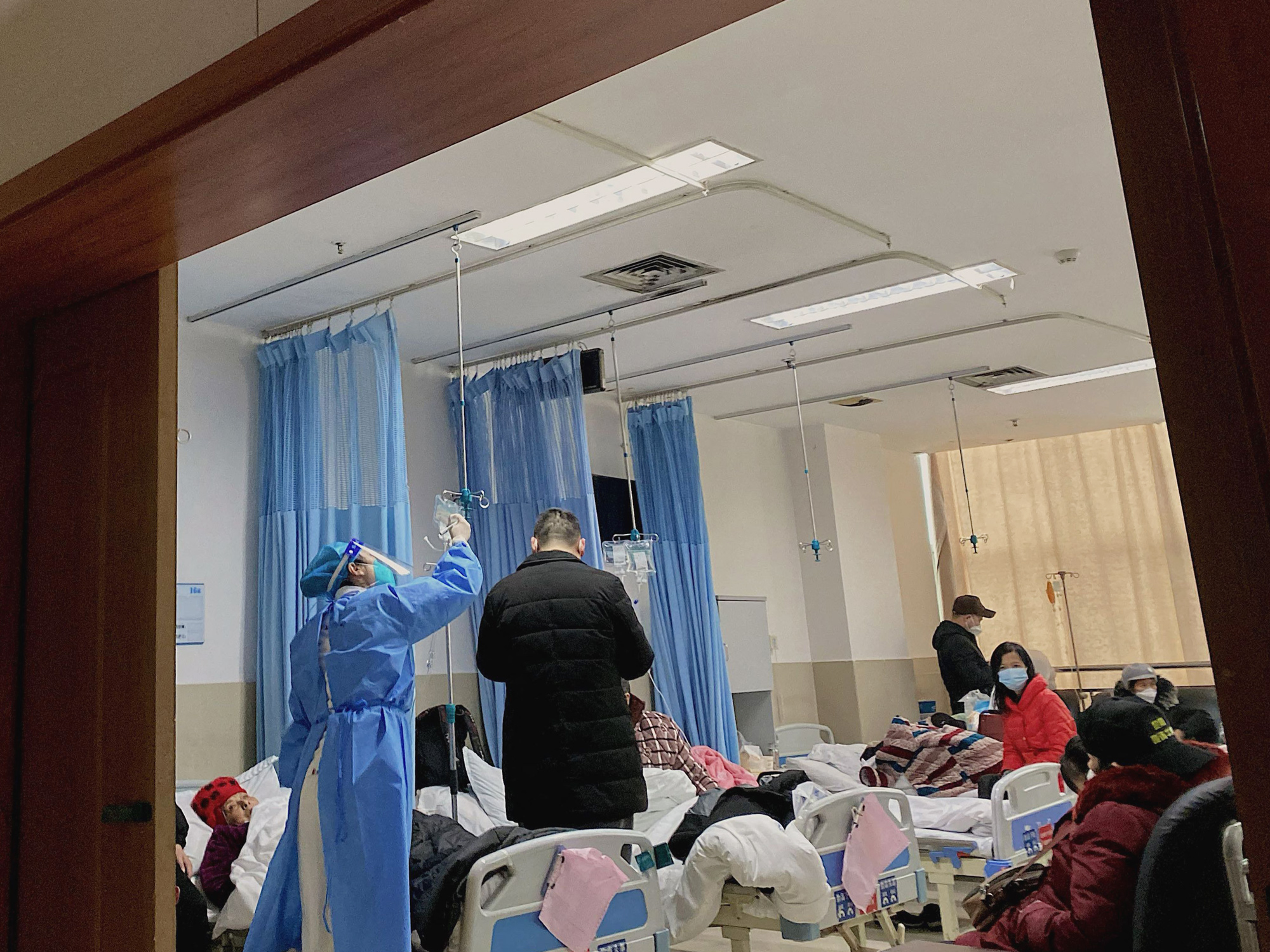 Covid-19 patients rest in a ward of the No. 5 People's Hospital in Chongqing , China on Dec. 23 Photographer: Noel Celis/AFP
The full report on what's been called the first attempted coup in American history echoed the dramatic public hearings held this summer by the Congressional committee tasked with investigating the Jan. 6, 2021 attack. It is unsurprisingly damning, given that members have already recommended Donald Trump be prosecuted for overseeing a "multi-part conspiracy" to retain power after losing the 2020 election. Among new elements and testimony revealed: investigators found more than 200 instances in which Trump and his adjutants sought to pressure election officials to participate in the scheme; warnings of violence that were seemingly ignored by the Trump administration, including US Secret Service officials and other law enforcement agencies; and that Trump not only wanted to go to the Capitol on Jan. 6, but that he wanted to go inside the chamber and take part in the electoral count. And then there was the $250 million the former president raised from his followers to supposedly fight election fraud: the report concluded Trump diverted most of that "Stop the Steal" cash to other things.
Climate-driven weather disasters across a dozen African countries are threatening the physical and mental development of an entire generation, and their plight is expected to get even worse next year. The worst drought in at least four decades across the Horn of Africa in the east and floods and water shortages in West Africa's Sahel region have left 76 million people food insecure. Parts of Somalia are on the verge of famine.
Russian forces conducted limited counterattacks along the Kreminna-Svatove line in the east of Ukraine as Kyiv's troops maintained counteroffensive operations in the area. Russians also continued their siege of Bakhmut while Ukrainian partisans target Russian occupation authorities behind the lines. Russia also struck Kherson Friday, killing two people and damaging residences and critical infrastructure, Ukraine authorities said. Here's the latest on the war.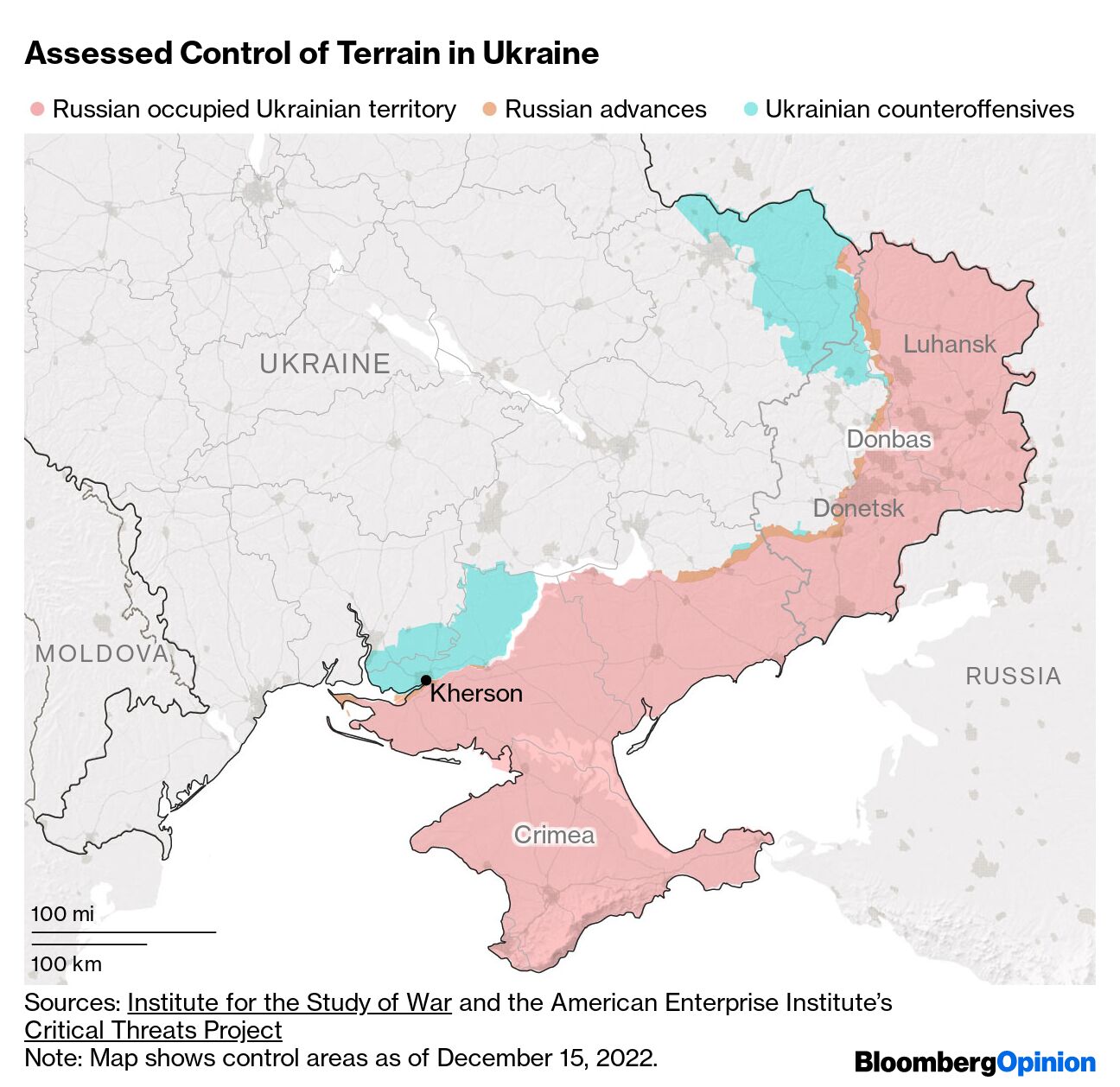 Facebook's parent agreed to pay $725 million for allowing a UK research firm connected to Trump's 2016 campaign, Cambridge Analytica, access to the data of as many as 87 million subscribers. Last month,Google agreed to pay a total of $391.5 million to 40 US states to resolve a probe into controversial location-tracking practices in what state officials called the largest such privacy settlement in US history.
Will Americans still be able to work from home next year? Maybe yes, given the historic strength of the US job market. But if the small cracks in employment that have shown up in recent weeks spread, your boss may start telling you to come in five days a week.
Bloomberg continues to track the global coronavirus pandemic. Click here for daily updates.
 What you'll need to know tomorrow
The fight over a tunnel project in Belgium has revealed extraordinary levels of toxins known as "forever chemicals" in the water, soil and people near a 3M factory there. While the company said this week that it will cease using or making the chemicals in a few years, for people living near the Antwerp plant, the damage is already done. And for regulators elsewhere in Europe, the battle may be just beginning.
 The Evening Briefing will return on Tuesday, Dec. 27.
Get the Bloomberg Evening Briefing: If you were forwarded this newsletter, sign up here to receive it in your mailbox daily along with our Weekend Reading edition on Saturdays.
New for subscribers: Free article gifting. Bloomberg.com subscribers can now gift up to five free articles a month to anyone you want. Just look for the "Gift this article" button on stories. (Not a subscriber? Unlock limited access and sign up here.)
Like getting this newsletter? Subscribe to Bloomberg.com for unlimited access to trusted, data-driven journalism and subscriber-only insights.
Looking for a group subscription? Help your team stay on top of today's business landscape with our discounted group subscription options.
Before it's here, it's on the Bloomberg Terminal. Find out more about how the Terminal delivers information and analysis that financial professionals can't find anywhere else. Learn more.
Key phrases
Older messages
Thursday, December 22, 2022
Bloomberg Evening Briefing View in browser Bloomberg In a year when soaring inflation and sinking growth rattled c-suites and trading floors alike, some corners of the stock market managed to provide
Thursday, December 22, 2022
Bloomberg Evening Briefing View in browser Bloomberg US President Joe Biden welcomed Volodymyr Zelenskiy to the White House Wednesday in the Ukraine leader's first trip abroad since Russia attacked
Tuesday, December 20, 2022
Bloomberg Evening Briefing View in browser Bloomberg Wells Fargo reached a $3.7 billion settlement with US regulators—including a record $1.7 billion fine—over allegations it mistreated millions of
Monday, December 19, 2022
Bloomberg Evening Briefing View in browser Bloomberg The Jan. 6 committee, in a final session announcing the release of its report on the 2021 attack on the US Capitol, recommended Donald Trump be
Friday, December 16, 2022
Bloomberg Evening Briefing View in browser Bloomberg Court officials in the Bahamas squared off against US-based bankruptcy lawyers in a fight over the remains of Sam Bankman-Fried's crypto empire,