Bustle - Netflix's January Lineup Is Here
Up Next
Your complete guide to industry-shaping entertainment news, exclusive interviews with A-list celebs, and what you should stream this weekend.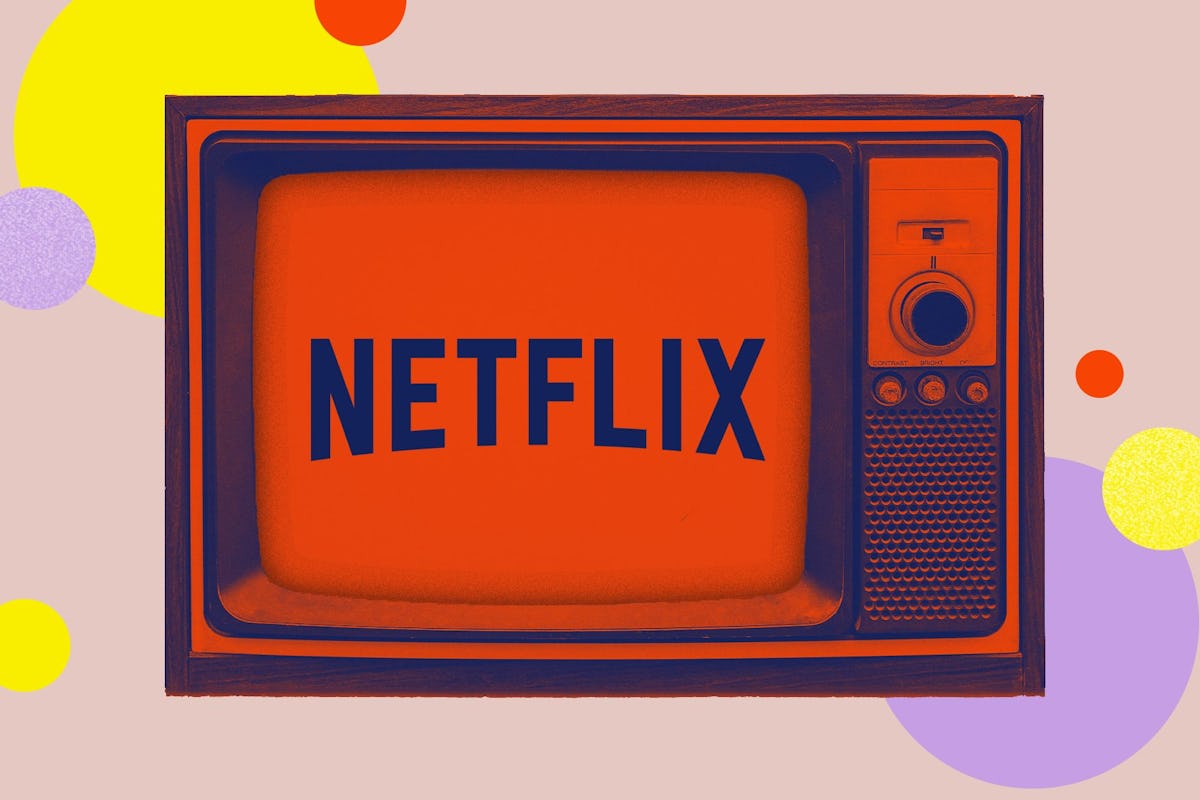 As 2022 ends, Netflix is closing out a heck of a year. The streaming service rolled out some of its buzziest projects to date, including Stranger Things 4 and Wednesday. But a new year means a fresh slate, with brand new titles heading to subscribers. Let's run down what's coming to Netflix in January 2023 and check out the highlights.
Read More
If anyone can be said to have ruled 2022 in horror, it's the year's indisputable scream queen, Jenna Ortega. 

The young actress appeared in four horror features this year (including X) and starred in Netflix's spooky hit series Wednesday. Between carrying existing franchises on her back and experimenting with different shades of horror within the genre, Ortega became 2022's reigning horror champion.
Read More
You're receiving this email because you signed up to receive communications from BDG Media. If you believe this has been sent to you in error, please safely

unsubscribe

.



315 Park Ave. South, New York, NY 10010



Copyright 2022 BDG Media, Inc. All rights reserved.

View in browser

Key phrases
Older messages
Friday, December 30, 2022
Plus, Gabrielle Union & Dwyane Wade being hot together — You're welcome! • Dec. 30, 2022 Amplifying Our Voices Your ear to the ground. Tap in! Bustle | Nylon | Elite Daily | The Zoe Report | W
10 Super Cute "Ignorant" Style Tattoo Ideas
Friday, December 30, 2022
Plus, Kate Middleton's '00s style is trending on TikTok. ‌ ‌ ‌ ‌ ‌ ‌ ‌ ‌ ‌ ‌ ‌ ‌ ‌ ‌ ‌ ‌ ‌ ‌ ‌ ‌ ‌ ‌ ‌ ‌ ‌ ‌ ‌ ‌ ‌ ‌ ‌ ‌ ‌ ‌ ‌ ‌ ‌ ‌ ‌ ‌ ‌ ‌ ‌ ‌ ‌ ‌ ‌ ‌ ‌ ‌ ‌ ‌ ‌ ‌ ‌ ‌ ‌ ‌ ‌ ‌ ‌ ‌ ‌ ‌ ‌ ‌ ‌ ‌
The Most Dramatic Celebrity Hair Transformations Of 2022
Thursday, December 29, 2022
Plus, understanding the primal movement fitness trend. ‌ ‌ ‌ ‌ ‌ ‌ ‌ ‌ ‌ ‌ ‌ ‌ ‌ ‌ ‌ ‌ ‌ ‌ ‌ ‌ ‌ ‌ ‌ ‌ ‌ ‌ ‌ ‌ ‌ ‌ ‌ ‌ ‌ ‌ ‌ ‌ ‌ ‌ ‌ ‌ ‌ ‌ ‌ ‌ ‌ ‌ ‌ ‌ ‌ ‌ ‌ ‌ ‌ ‌ ‌ ‌ ‌ ‌ ‌ ‌ ‌ ‌ ‌ ‌ ‌ ‌ ‌ ‌ ‌ ‌ ‌ ‌ ‌
8 "Ugly" Fashion Trends That J. Lo Made Chic
Wednesday, December 28, 2022
Plus, what to focus on this Capricorn season. ‌ ‌ ‌ ‌ ‌ ‌ ‌ ‌ ‌ ‌ ‌ ‌ ‌ ‌ ‌ ‌ ‌ ‌ ‌ ‌ ‌ ‌ ‌ ‌ ‌ ‌ ‌ ‌ ‌ ‌ ‌ ‌ ‌ ‌ ‌ ‌ ‌ ‌ ‌ ‌ ‌ ‌ ‌ ‌ ‌ ‌ ‌ ‌ ‌ ‌ ‌ ‌ ‌ ‌ ‌ ‌ ‌ ‌ ‌ ‌ ‌ ‌ ‌ ‌ ‌ ‌ ‌ ‌ ‌ ‌ ‌ ‌ ‌ ‌ ‌ ‌ ‌ ‌
"Winter Coating" Is The Dating Trend No One Asked For
Tuesday, December 27, 2022
Plus, the best black manicures to wear all winter long. ‌ ‌ ‌ ‌ ‌ ‌ ‌ ‌ ‌ ‌ ‌ ‌ ‌ ‌ ‌ ‌ ‌ ‌ ‌ ‌ ‌ ‌ ‌ ‌ ‌ ‌ ‌ ‌ ‌ ‌ ‌ ‌ ‌ ‌ ‌ ‌ ‌ ‌ ‌ ‌ ‌ ‌ ‌ ‌ ‌ ‌ ‌ ‌ ‌ ‌ ‌ ‌ ‌ ‌ ‌ ‌ ‌ ‌ ‌ ‌ ‌ ‌ ‌ ‌ ‌ ‌ ‌ ‌ ‌ ‌ ‌ ‌ ‌