Bloomberg - Evening Briefing - The coming Covid surge
For 1.4 billion Chinese citizens that had the government dictate their movements since the pandemic began, the surge of infections since the end of the Covid Zero policy has forced them to suddenly figure out how to survive on their own. As the Lunar New Year holiday approaches President Xi Jinping asked the public to "make an extra effort to pull through" the virus wave, and state media urged people to "take primary responsibility for their own health." Rural China is bracing for an onslaught of Covid cases because of the holiday. While China's propaganda arms have sought to control the narrative by highlighting stories of self-sacrifice, the traumatic experiences risk upending the social contract that underpins the Communist Party's legitimacy: An acceptance of one-party rule in return for competent governance that keeps people safe and improves their lives. Instead, citizens are now gaining real-world experience in effectively living without the party. — Margaret Sutherlin
Here are today's top stories
The Big Tech pain continued Wednesday as Amazon and Microsoft began a round of fresh layoffs. Microsoft said it would begin laying off 10,000 workers in the first quarter; Amazon announced layoffs of 18,000 workers in the US, Costa Rica and Canada. One 2022 estimate showed that the tech industry raised its announced job cuts by 649% — with the total of 97,171 amounting to the highest since the dot-com crash more than 20 years ago. The most by any industry by a landslide. This year doesn't look any better. Here's your markets wrap.
Ukrainian Interior Minister Denys Monastyrsky and his deputy were among at least 14 people who died in a helicopter crash in a town near the capital Kyiv. They are the highest-ranking Ukrainian officials to have died since Russia's war began in February. An additional 25 people were injured, including 11 children. Authorities are working to determine the cause of the crash. Meanwhile, Russia's Foreign Minister Sergei Lavrov said Moscow hasn't seen any "serious" proposals from the West to end the war and Russia wasn't willing to negotiate directly with President Volodymyr Zelenskiy.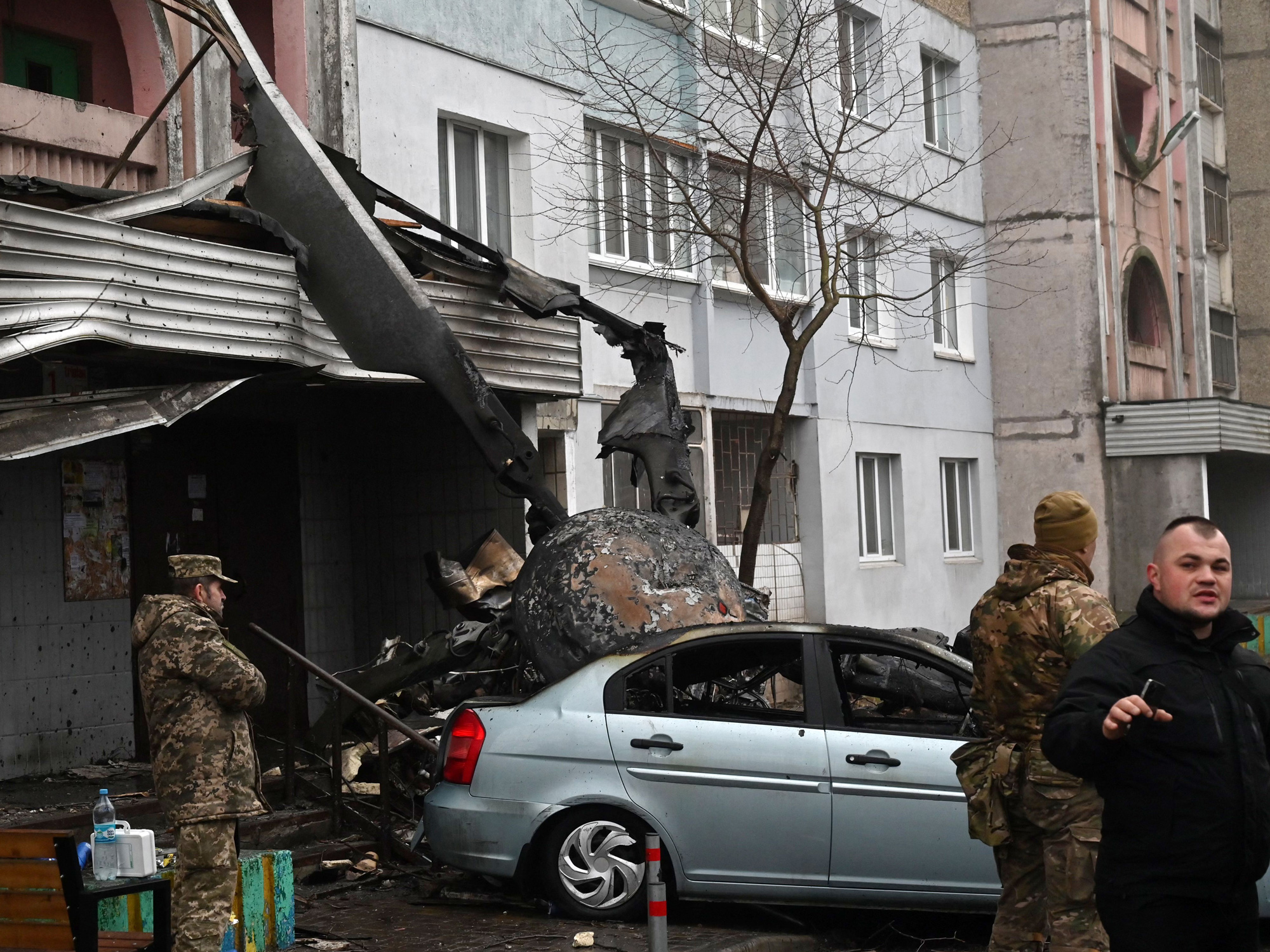 Military stand at the site where a helicopter crashed near a kindergarten outside the capital Kyiv killing at least a dozen people. Photographer: Sergei Supinsky/AFP
Another bankruptcy could be coming for crypto: Genesis Global Capital is laying the groundwork for a filing as soon as this week, according to people with knowledge of the situation. The cryptocurrency lending unit of Digital Currency Group has been in confidential negotiations with various creditor groups amid a liquidity crunch. It has previously warned that it may need to file for bankruptcy if it fails to raise cash. 
India may have already surpassed China as the world's most-populous nation, according to one new estimate, after China announced its first population decline since the 1960s. It's a milestone that adds urgency for Prime Minister Narendra Modi to create more jobs and ensure the country sustains its world-beating growth. 
As many debt markets slammed shut last year, cash became king — and the Middle East's sovereign wealth funds have plenty. Surging energy prices found funds from Saudi Arabia to Qatar and Abu Dhabi managing more than $3.5 trillion, an amount that exceeds the UK's GDP. They're now bankrolling some of the world's biggest rescue packages, investments and acquisitions — and show no signs of pulling back in 2023.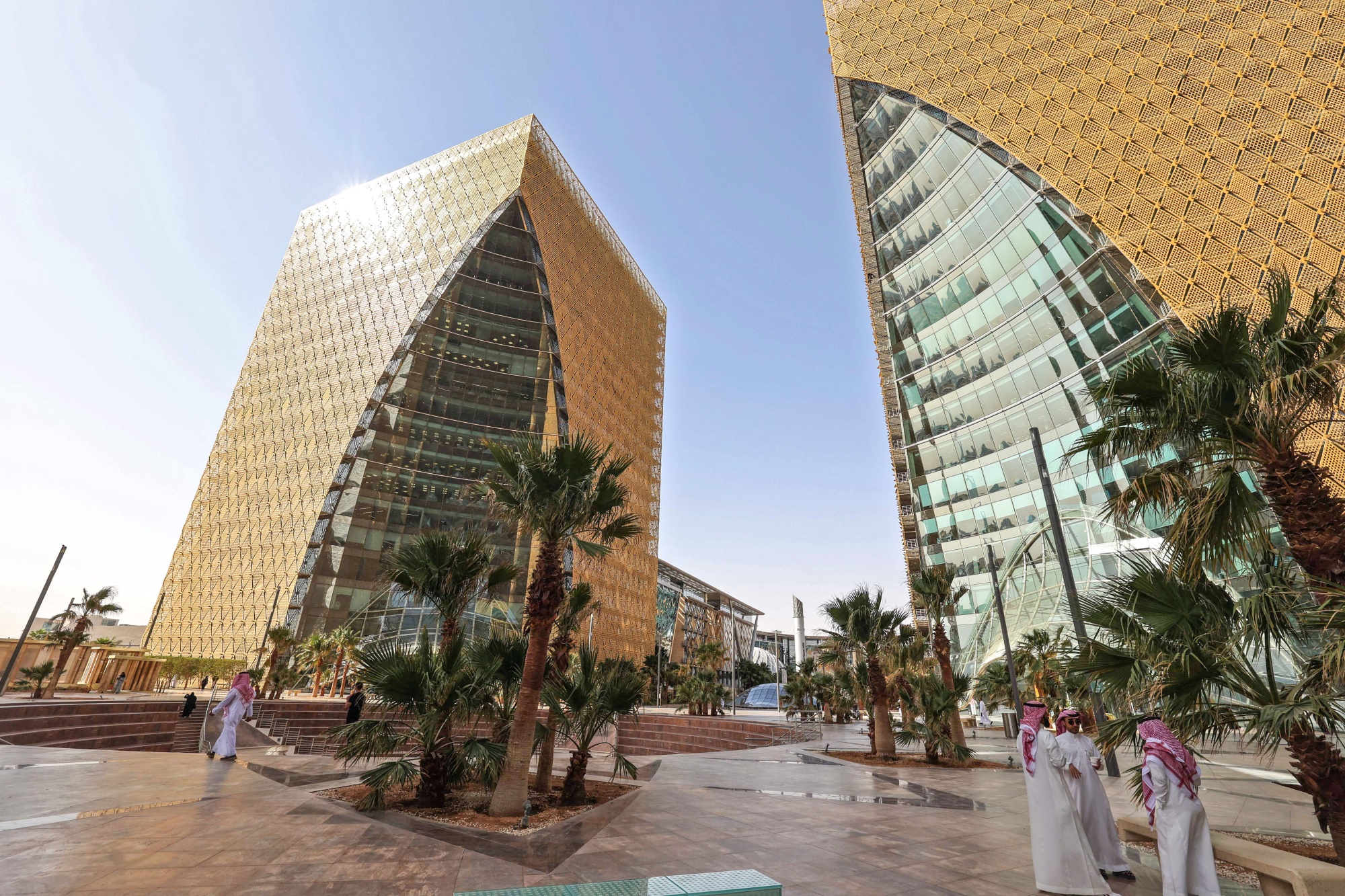 Digital City, Riyadh, where the headquarters of Saudi Arabia's sovereign wealth fund (PIF) is located Photographer: Fayez Nureldine/AFP
Behind the five-decade low US unemployment rate of 3.5% lies a 2.6 million-person mystery. That's roughly how many more Americans should be working or looking for jobs if the economy's labor force participation rate was the same as before the Covid-19 pandemic. But where are these workers?
Officials overseeing development of the US Navy's next-generation submarine to carry nuclear missiles don't know whether the first vessel in the $132 billion Columbia program can deploy on time in 2031.
Bloomberg continues to track the global coronavirus pandemic. Click here for daily updates.
 What you'll need to know tomorrow
Meet Bridget Ziegler, a school board member in Sarasota, Florida. She supports "parental rights," a term used by conservatives to describe their stances on education. These include ideas on how the history of racism is taught or how schools should or should not support students in the LGBTQ community. She was endorsed by Florida Governor Ron DeSantis, an unprecedented move by a governor, in the last election. Now, she's bringing her fight to control school boards all across America. 
Get the Bloomberg Evening Briefing: If you were forwarded this newsletter, sign up here to receive it in your mailbox daily along with our Weekend Reading edition on Saturdays. 
Like getting this newsletter? Subscribe to Bloomberg.com for unlimited access to trusted, data-driven journalism and subscriber-only insights.
Looking for a group subscription? Help your team stay on top of today's business landscape with our discounted group subscription options.
Before it's here, it's on the Bloomberg Terminal. Find out more about how the Terminal delivers information and analysis that financial professionals can't find anywhere else. Learn more.
Older messages
Friday, January 20, 2023
Bloomberg Evening Briefing View in browser Bloomberg Elon Musk oversaw the creation of a 2016 video that exaggerated the abilities of Tesla's driver-assistance system Autopilot, even dictating the
Tuesday, January 10, 2023
Bloomberg Evening Briefing View in browser Bloomberg Goldman Sachs has said the US economy may avoid a recession entirely, making the firm an outlier amid a sea of Wall Street pessimists. Now Goldman
Monday, January 9, 2023
Bloomberg Evening Briefing View in browser Bloomberg A rally in stocks fizzled after two US Federal Reserve officials signaled that interest rates could top 5%, throwing some cold water on traders who
Saturday, January 7, 2023
Bloomberg Weekend Reading View in browser Bloomberg Hopes for smaller interest-rate hikes are growing after a December payrolls report showed the US economy is still creating jobs while wage pressures
Friday, January 6, 2023
Bloomberg Evening Briefing View in browser Bloomberg On the two-year anniversary of the Jan. 6 attack, a group of Republicans including lawmakers who backed Donald Trump in his attempt to stay in power