Real Python - 🐍 New Python tutorials on Real Python
Hey there,
There's always something going on over at realpython.com as far as Python tutorials go.
Here's what you may have missed this past week:
Learn From 2022's Most Popular Python Tutorials and Courses
Revisit some of your favorite Real Python tutorials and video courses from 2022. It's been a busy year, with new materials on topics ranging from the basics to web development, machine learning, effective coding environments, and more:
→
realpython.com/popular-python-tutorials-2022
Using the Terminal on macOS
In this Code Conversation video course, you'll learn how to use the terminal on macOS. You'll navigate the file system with Philipp and Martin and perform common tasks like creating files and folders. If you've never used the terminal before, then this video course will help you get started:
→
realpython.com/courses/using-terminal-macos
❤️ Postgres
Sponsored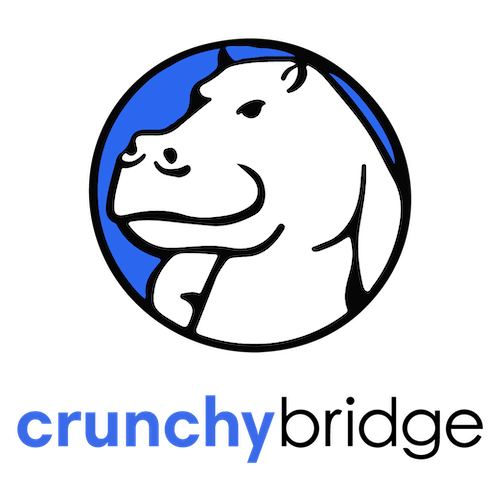 You should have a database provider that loves Postgres as much as you do. We'll take care of the whole enchilada - provisioning, monitoring, backups, HA, disaster recovery so you can focus on development. Want amazing support? We have 100% Postgres experts on support for when you have questions. Give us a try and you'll see why our clients are so happy with their database.
→
Get Started
Python Folium: Create Web Maps From Your Data
You'll learn how to create web maps from data using folium. The package combines Python's data wrangling strengths with the data visualization power of the JavaScript library Leaflet. In this tutorial, you'll create and style a choropleth world map that shows the ecological footprint per country:
→
realpython.com/python-folium-web-maps-from-data
The Real Python Podcast – Episode #140: Speeding Up Your DataFrames With Polars
How can you get more performance from your existing data science infrastructure? What if a DataFrame library could take advantage of your machine's available cores and provide built-in methods for handling larger-than-RAM datasets? This week on the show, Liam Brannigan is here to discuss Polars:
→
realpython.com/podcasts/rpp/140
Build Internal Tools 10x Faster With Retool
Sponsored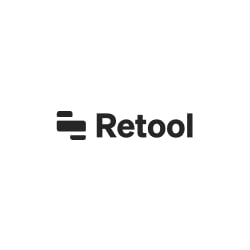 Visually design apps that interface with any database or API. Switch to code nearly anywhere to customize how your apps look and work. With Retool, you ship more apps and move your business forward—all in less time. Thousands of teams at companies like Amazon, DoorDash and NBC collaborate around custom-built Retool apps to solve internal workflows. And now teams of up to 5 can build unlimited Retool apps for free.
→
Try Retool for Free
PyCoder's Weekly – Get the Latest Python News & Updates
Become a better Pythonista and stay up-to-date with your weekly dose of Python news & projects:
 → 
pycoders.com
or
click here to get the latest issue via email
A lot of time and effort goes into the Real Python team bringing you new and in-depth Python tutorials every week.
Please do us a solid and share your favorite Real Python content to help us spread the word.
Thanks for your time and for being a dedicated reader!
— Dan Bader (realpython.com)
Level Up With Unlimited Access to 2,500+ Python Tutorials and Video Lessons => Join Real Python

Make the Leap From Beginner to Intermediate => Get Python Basics: A Practical Introduction to Python 3
Python Tips, Interviews, and More => The Real Python Podcast

Get Help With Your Coding Questions Experts on the RP Team => Real Python Office Hours

Find Your Dream Python Job => Python Job Board

Join the Real Python Team => Tutorial Authors Wanted

A Peer-to-Peer Learning Community for Python Enthusiasts…Just Like You => PythonistaCafe

Give Your Team the Real-World Python Skills They Need to Succeed => Online Python Training for Teams

Key phrases
Older messages
🐍 New Python tutorials on Real Python
Saturday, January 7, 2023
Hey there, There's always something going on over at realpython.com as far as Python tutorials go. Here's what you may have missed this past week: Natural Language Processing With spaCy in
🐍 New Python tutorials on Real Python
Saturday, December 31, 2022
Hey there, There's always something going on over at realpython.com as far as Python tutorials go—and our 2022 editorial calendar was chock full of in-depth tutorials, video courses, podcast
🐍 New Python tutorials on Real Python
Saturday, December 24, 2022
Hey there, There's always something going on over at realpython.com as far as Python tutorials go. Here's what you may have missed this past week: Python's "in" and "not in
🐍 New Python tutorials on Real Python
Saturday, December 10, 2022
Hey there, There's always something going on over at realpython.com as far as Python tutorials go. Here's what you may have missed this past week: Python News: What's New From November 2022
🐍 New Python tutorials on Real Python
Saturday, December 3, 2022
Hey there, There's always something going on over at realpython.com as far as Python tutorials go. Here's what you may have missed this past week: How to Get a List of All Files in a Directory