Bloomberg - Evening Briefing - The greatest trades ever
Ken Griffin's Citadel churned out a record $16 billion in profit for clients last year, outperforming the rest of the hedge fund industry and eclipsing one of history's most successful financial plays. The top 20 hedge fund firms collectively generated $22.4 billion in profit after fees, according to estimates by LCH Investments. Citadel's gain was the largest annual return for a hedge fund manager ever, surpassing the $15 billion John Paulson generated in 2007 on his bet against subprime mortgages. That one was described as the "greatest trade ever" in a subsequent book of the same name. But Citadel's performance wasn't about one trade: Its flagship hedge fund gained 38% last year by trading everything from equities to commodities. The firm made money in each of its five core strategies, which also include fixed income and macro, quant and credit. Together, maybe they'll be called the "greatest trades ever." —Natasha Solo-Lyons
Here are today's top stories
Microsoft is investing $10 billion in OpenAI, whose artificial intelligence tool ChatGPT has lit up the internet since its introduction in November, amassing more than a million users within days and touching off a fresh debate over the role of AI in the workplace.
Spotify is planning to cut about 6% of its workforce, or around 600 people, joining a slew of technology companies from Amazon to Meta in announcing the elimination of a combined tens of thousands of jobs.
Ford plans to slash about 3,200 workers across Europe, with a majority of lost jobs concentrated in Germany, affecting roles in product development and administrative areas.
With job eliminations piling up, tech stocks led gains on Wall Street Monday. And on Tuesday, earnings for this most-influential segment of the US equity market will be underway—a possible strength test for the S&P 500's 12% surge from its October low. Here's your markets wrap.
The global pandemic isn't over, but what was once a theory that the coronavirus would someday be treated like the flu is getting closer to reality. There's a proposal that health officials meet each June to review which strains of the pathogen should be included in Covid shots to be deployed no later than September of the same year, according to the US Food and Drug Administration. Officials meet Jan. 26 to discuss it.
Turmoil at trophy properties in London and Frankfurt offer a glimpse of the damage awaiting European real estate investors as they face the sharpest reversal on record. From a fraught refinancing process for an office building in the City of London to the strained sale of the Commerzbank Tower in Germany's financial hub, investors are scrambling to find ways to bridge financing gaps as lending markets seize up.
The White House is turning the tables on Republicans, using so-called messaging bills related to the nation's emergency oil stockpiles to accuse the newly GOP-controlled chamber of raising gasoline prices for Americans. The offensive comes as House Republicans tee up a vote on a bill that would tie Strategic Petroleum Reserve releases to increased drilling on federal lands and water.
Bloomberg continues to track the global coronavirus pandemic. Click here for daily updates.
 What you'll need to know tomorrow
Apple's long-anticipated mixed-reality headset is an ambitious attempt to create a 3D version of the iPhone's operating system, with eye- and hand-tracking systems that could set the technology apart from rival products. The roughly $3,000 device, due later this year under the likely name of Reality Pro, will take a novel approach to virtual meetings and immersive video, aiming to shake up a VR industry currently dominated by Meta.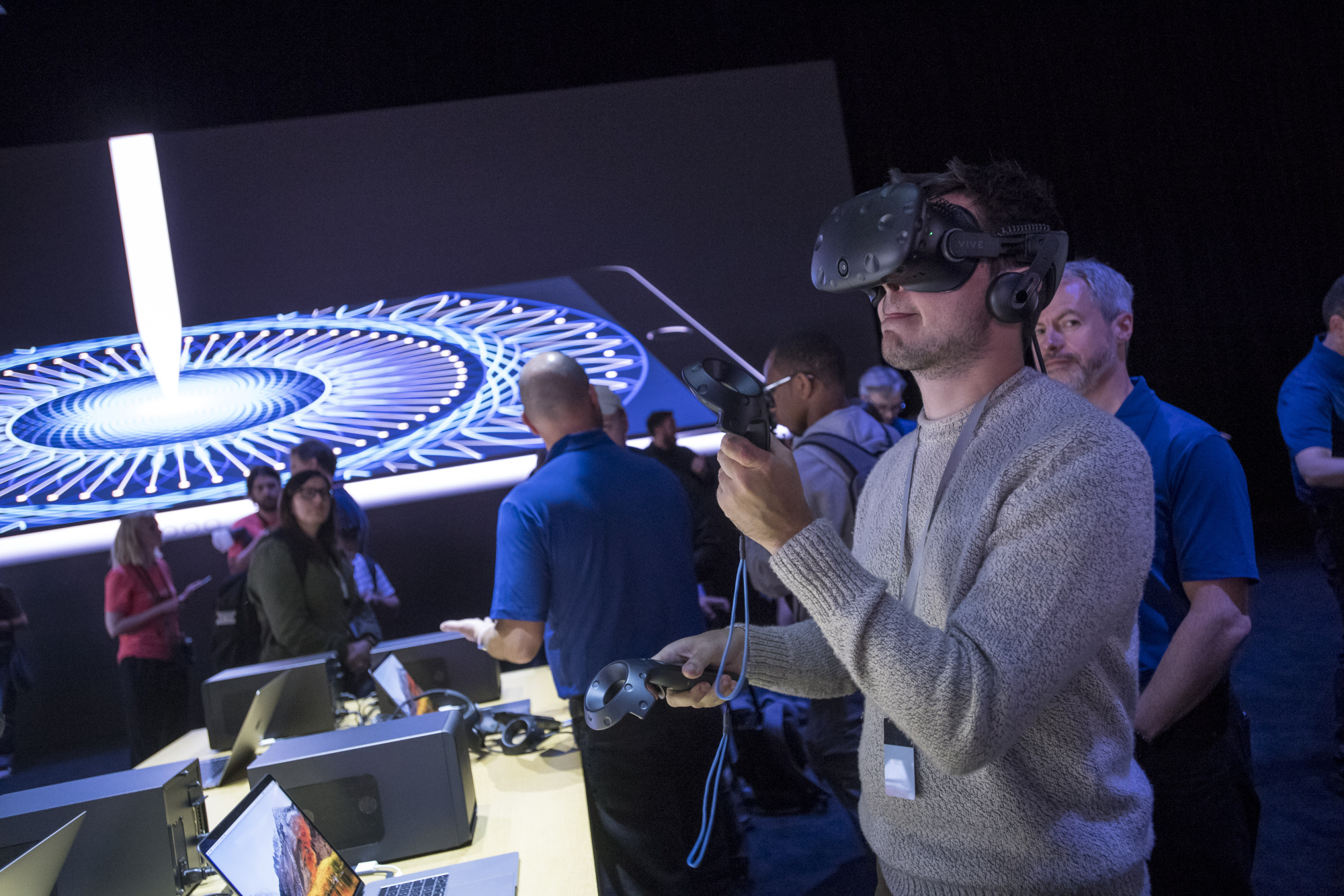 An attendee wears a virtual reality headset during the Apple Worldwide Developers Conference in 2017 Photographer: David Paul Morris/Bloomberg
Get the Bloomberg Evening Briefing: If you were forwarded this newsletter, sign up here to receive it in your mailbox daily along with our Weekend Reading edition on Saturdays. 
Like getting this newsletter? Subscribe to Bloomberg.com for unlimited access to trusted, data-driven journalism and subscriber-only insights.
Looking for a group subscription? Help your team stay on top of today's business landscape with our discounted group subscription options.
Before it's here, it's on the Bloomberg Terminal. Find out more about how the Terminal delivers information and analysis that financial professionals can't find anywhere else. Learn more.
Key phrases
Older messages
Saturday, January 21, 2023
Bloomberg Weekend Reading View in browser Bloomberg If you're looking at the labor market to predict the direction of the US economy, you'd be right to be confused. Mass firings are making
Friday, January 20, 2023
Bloomberg Evening Briefing View in browser Bloomberg The US and other industrialized countries may be able to bring inflation down without triggering huge jumps in unemployment that economists would
Friday, January 20, 2023
Bloomberg Evening Briefing View in browser Bloomberg The day after the World Bank sounded the alarm about the global economy's prospects for 2023, Edward Yardeni, the strategist who saw resilience
Friday, January 20, 2023
Here's today's Evening Briefing View in browser Bloomberg Consumer prices rose 6.5% in the 12 months through December, marking the slowest inflation rate in more than a year and a sending a
Friday, January 20, 2023
Bloomberg Evening Briefing View in browser Bloomberg Treasury Secretary Janet Yellen said the department will begin taking special accounting maneuvers on Jan. 19 to avoid breaching the US debt limit,