Foundr - I've NEVER sent an email like this…
Hi ,
In nearly 10 years of running foundr, I've never sent an email like this. Never. 
In fact, this is one of the most exciting opportunities I've ever brought to you. Why's that? 
Well today we're offering you the opportunity of a lifetime and inviting you to a LIVE INTERACTIVE Q&A with the billionaire co-founder of Square, Jim McKelvey!
It's an exclusive bonus only available during this special launch-week of our new How To Build An Unbeatable Business course.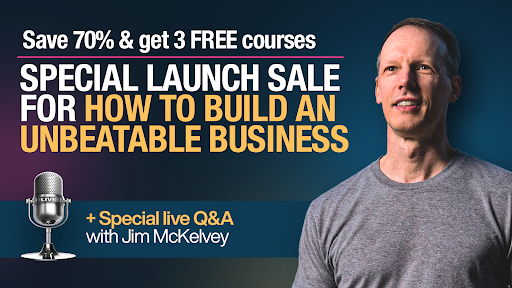 Working with Jim, we designed this breakthrough new and unique course to help you do one thing better than anyone else in your niche or industry…
Leverage your own "innovation stack" to grow faster, increase profits, and become more resilient in our uncertain and wildly competitive economy. 
Jim took on Amazon and won. The only person I know who can say that. That's why these "insider insights" are unlike anything you've seen before and can't be found anywhere else. Use them and stay 10 steps ahead of your competition.
But it gets better…
Because only during this launch-week…
You'll also get a 70% launch discount.
Claim Your Launch Discount Here
In 2023, while most will race to the bottom with Wal-Mart prices, low profit margins, unloyal customers, and an unfulfilling commoditized business…
Jim will show you how to use innovation to build an unbeatable business. This is your chance to be the first in your niche to use his billion-dollar playbook.
Let's Build,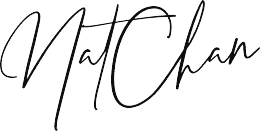 Nathan Chan
CEO, Founder of Foundr
P.S. The live, interactive q&a with Jim might be the coolest free bonus we've ever offered. But we've even added a few more! Click here to see them all.

Note: This launch-week only deal ends Thursday, February 9th at 11:59PM EST.
P.P.S. If you're not interested in receiving info about our exclusive launch for How To Build an Unbeatable Business, click here & we will only send you content relevant to your entrepreneurial journey.
Key phrases
Older messages
Learn from the Co-founder of Square!
Monday, February 6, 2023
Meet foundr's newest instructor Hi there, Our newest foundr instructor is none other than world-renowned entrepreneur Jim McKelvey! Jim's a glass blower turned billionaire co-founder of Square
🔮 Influencer Marketing Secrets
Thursday, January 26, 2023
Grow faster and easier without ads Hi there, One good influencer can blow up your business faster than pretty much anything I've seen. And after interviewing thousands of today's smartest
How to sell magnetic eyelashes
Wednesday, January 25, 2023
They built a $50M+ company Hi there, After the next few minutes, you'll never look at business the same ever again. Because in today's free video you'll discover how a set of scrappy
[VIDEO] Kendall Jenner's Magic Touch
Tuesday, January 24, 2023
What to do when Victoria Secret copies you… Hi there, In today's free lesson, you'll hear the fascinating story about how Kendall Jenner accidently blew up an unknown swimwear company with a
Monday, January 23, 2023
The best free ecom training online Hi there, Over the years, we've created thousands of videos. But very few (if any) like this. In fact, after spending countless hours getting the best