Bloomberg - Evening Briefing - Little recessions
As the US enters the third year of the pandemic, its economy isn't done throwing curve balls. The Federal Reserve's rate hikes coupled with a return to "normalcy" by consumers have tamped down the housing market. Silicon Valley behemoths like Meta, Alphabet and Yahoo are dismissing tens of thousands of their workers, with a particular focus on middle managers. Dell is eliminating about 6,650 jobs as it faces plummeting demand for personal computers. And while more economists come around to the soft-landing school, a new theory about the US economy has appeared. Instead of a big downturn, the US might experience a slew of little ones, or a "rolling" series of micro-recessions where different sectors (like housing right now) experience a downturn at different times. But even in the worst-case scenario, one where there's an actual recession, further major waves of layoffs are increasingly unlikely, Kathryn A. Edwards writes in Bloomberg Opinion. "The tradeoff between short-term cost-cutting and human capital appears to be changing, as qualified workers become harder to find and hire," she said.
What you'll want to read this weekend
Ukraine President Volodymyr Zelenskiy traveled to London, Paris and Brussels this week to thank European leaders for their help fighting Russia, and to ask for more—specifically fighter jets. Ukraine's allies have been reluctant to donate jets, partly to avoid escalation. The UK said it would provide more training, though the European Union made no commitments. Vladimir Putin followed through on his threat to slash oil output to retaliate against import bans and price caps. 
Debris from the Chinese balloon that crossed over the US is still being recovered and examined, but some new details have emerged. The balloon was capable of collecting communications signals and was part of a broader intelligence-gathering effort spanning more than 40 countries, a State Department official said. It also contained western-made components, the US said, adding that this wasn't the first time a Chinese surveillance balloon had flown over the country. At least three were deployed during the Trump administration, a senior official said. China denies the balloon was spying. And on Friday, another object was shot down.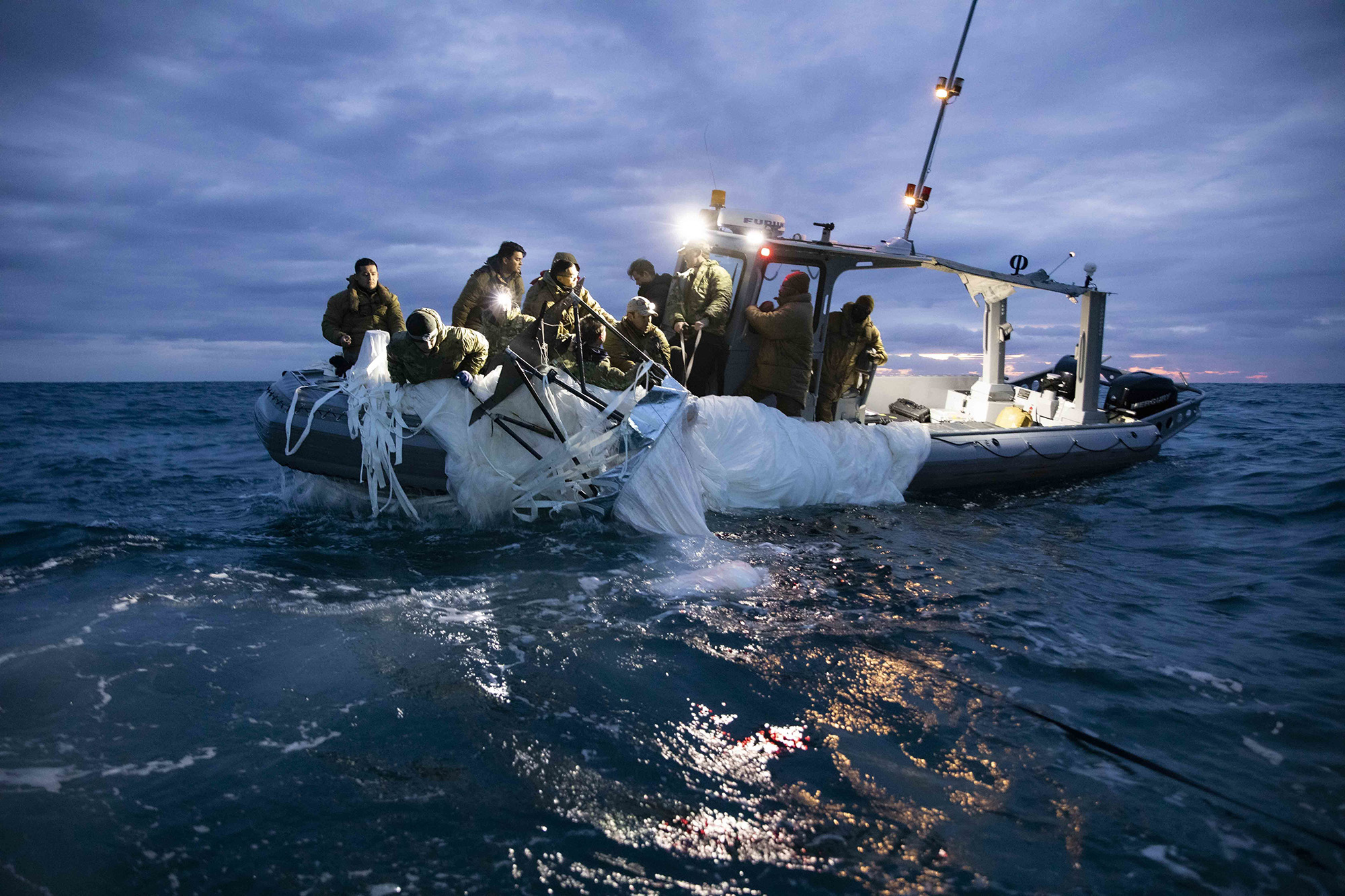 US Navy personnel recover parts of the Chinese balloon off the coast of South Carolina on Feb. 5. Photographer: Petty Officer 1st Class Tyler Thompson/US Navy
Criticism is mounting against President Recep Tayyip Erdogan for his response to two massive earthquakes that have left more than 23,000 people dead across Turkey and Syria. Turkey's poor construction regulations and pace of dispatching aid have come in for scathing criticism by survivors and the opposition. The criticism comes as Erdogan prepares for national elections in May.
US President Joe Biden laid a trap for jeering Republicans during his State of Union address, citing proposals by some GOP members to sunset Medicare and Social Security. Biden then took to the road, including Florida, saying he would never let the GOP cut benefits for senior citizens, and in the process triggered yet another intra-party squabble among Republicans. In one of those fights, Ron DeSantis, Florida's governor and a likely presidential candidate, bemoaned Donald Trump's attacks on him. "I don't spend my time trying to smear other Republicans," DeSantis said.
Africa produces just 4% of global greenhouse gas emissions but is, like much of the Global South, suffering some of the worst consequences of a changing climate. Yet investment in renewable energy in Africa fell to an 11-year low in 2021. An electricity shortage in South Africa has been declared a disaster, allowing the government there to impose measures to support businesses and food production—and roll out solar panels.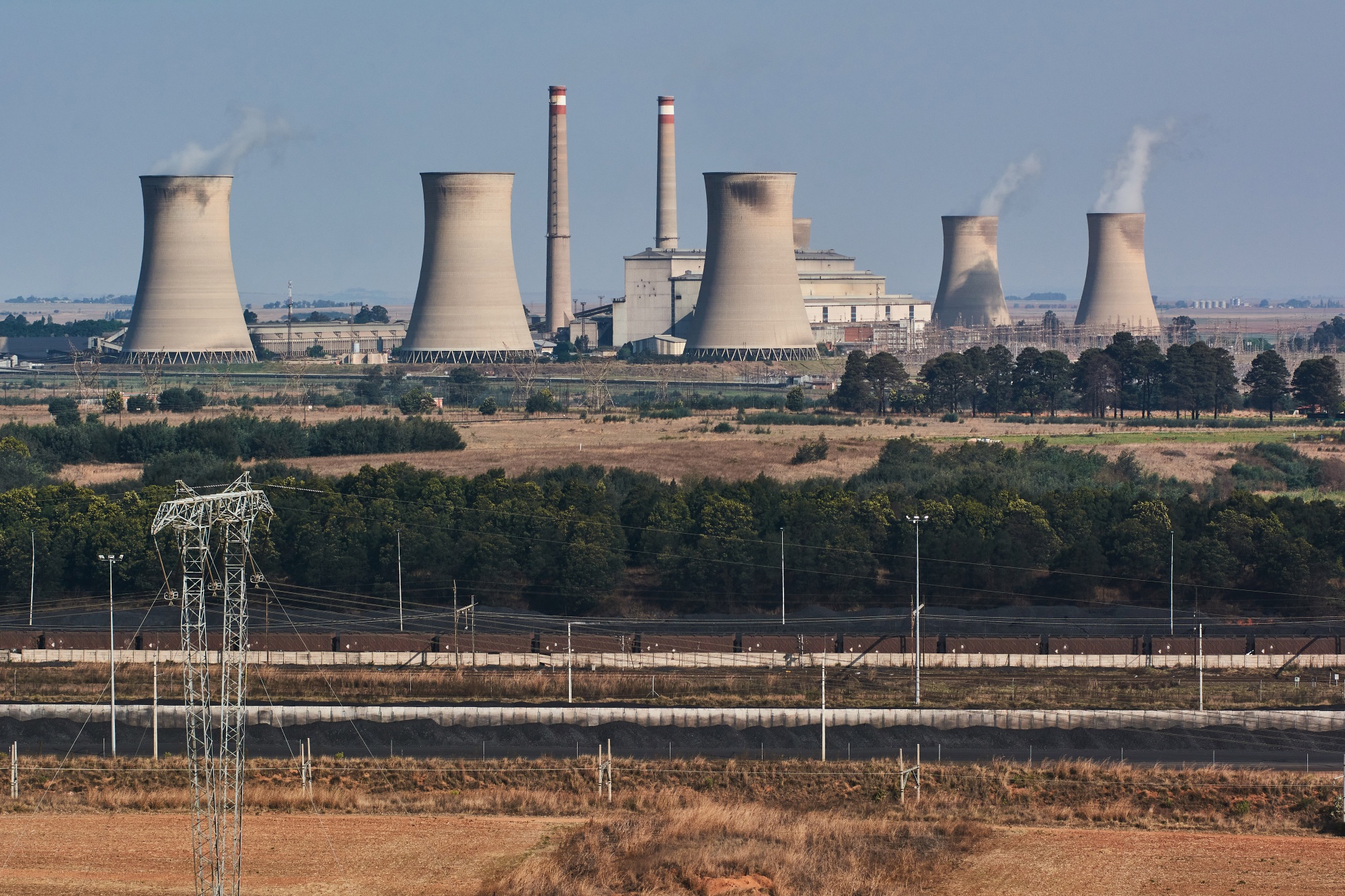 An electricity shortage in South Africa has been declared a disaster. Above, the Eskom Holdings Arnot coal-fired power station in Mpumalanga.  Photographer: Waldo Swiegers/Bloomberg
What you'll need to know next week
For more than four decades, the Islamic Republic's rulers have stayed in power thanks to an informal compact with Iranians. It allows some social freedoms in return for them not calling for the government's overthrow. As recently as 2019, it was unusual to hear chants of "death to the regime." But now those calls ring out across the country. On the eve of its 44th anniversary, the revolution (and the Republic) might be in trouble.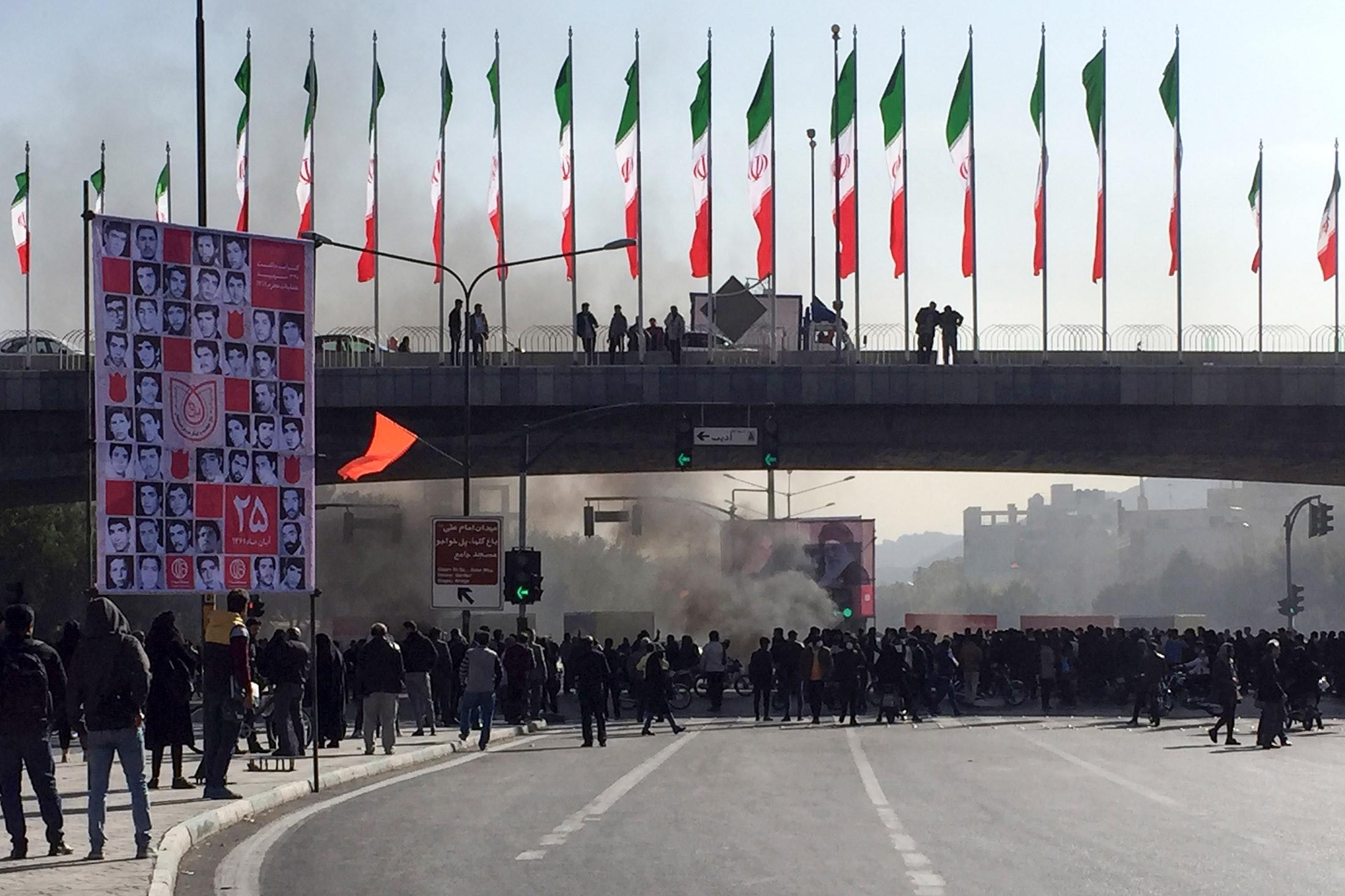 Protesters in Isfahan 
take to the streets
 in 2019 after authorities raised gasoline prices.
Photograph: Associated Press
Get Bloomberg's Evening Briefing: If you were forwarded this newsletter, sign up here to get it every Saturday, along with Bloomberg's Evening Briefing, our flagship daily report on the biggest global news.
Coming soon: Sign up for the Next California newsletter for exclusive reporting from Bloomberg's 100 journalists across the Golden State, every Wednesday.
Like getting this newsletter? Subscribe to Bloomberg.com for unlimited access to trusted, data-driven journalism and subscriber-only insights.
Before it's here, it's on the Bloomberg Terminal. Find out more about how the Terminal delivers information and analysis that financial professionals can't find anywhere else. Learn more.
Key phrases
Older messages
Friday, February 10, 2023
Bloomberg Evening Briefing View in browser Bloomberg Crypto businesses don't properly safeguard customer assets and often mix them with their own funds. This according to US Securities and Exchange
Thursday, February 9, 2023
Bloomberg Evening Briefing View in browser Bloomberg Mexico stunned markets Thursday by increasing interest rates by half a percentage point, in a move by the central bank that no top economist
Wednesday, February 8, 2023
Bloomberg Evening Briefing View in browser Bloomberg A surprise jump in used-vehicle prices last month is adding to US car buyers' frustration and has the potential to dent hopes inflation is
Tuesday, February 7, 2023
Bloomberg Evening Briefing View in browser Bloomberg Fed Bank of Minneapolis President Neel Kashkari said Tuesday that January's strong labor-market report shows the US central bank would need to
Monday, February 6, 2023
Bloomberg Evening Briefing View in browser Bloomberg Some of the most powerful Middle East earthquakes in decades killed more than 2500 people in Turkey and Syria while leaving millions in the cold as