Hi Reader, here's what you need to know for March 1st in 2:49 minutes.
♻️ You want to save the planet, but recycling your milk bottles feels like you're whistling in the wind. So join the University of Cambridge's Lily Macfadyen Tomson for Three Ways Long-Term Investors Can Act On Climate Change on March 21st, and find out how making real change could make you some real money too. Get your free ticket
Today's big stories
Zoom gave a picture-perfect update, with better-than-expected quarterly results

Here's why you might want to rethink your ETF investments – Read Now

India took its foot off the gas last quarter
Zooming Ahead
What's Going On Here?
Zoom charmed investors this week with expectation-beating quarterly results.
What Does This Mean?
The Covid era was a nightmare for most of us, but for Zoom it was the goose that laid the golden egg. And while the firm's had to navigate some choppy waters since then, it's adapting well, slimming both its staff and its spending. The company's also been adding non-video services to its lineup – like contact center features and so-called "internet phone" – in a bid to keep big clients happy. Looks like it's working: Zoom's business customer count was up 12% last quarter and the number of firms paying over $100,000 grew by 27%, which helped push revenue and profit past expectations. What's more, Zoom's bright profit outlook and talk of upcoming artificial intelligence (AI) products – like transcription, translation, and sales intelligence tools – had investors beaming, and they sent shares up 8%.
Why Should I Care?
Zooming in: Playing catch up.
Hitching a ride on the AI express isn't really a forward-looking move these days: it's almost an essential one. Analysts predict that AI will be the biggest driver of near-term growth in the tech industry – a bet that makes sense with the economy looking so pale-faced. And given that Microsoft's already jumped on board, working ChatGPT into its Teams Premium package, Zoom needs to act fast – or risk eating competitors' dust.

The bigger picture: Home free.
It seemed like the end was nigh for Zoom when the world stepped out of quarantine – but these results are another reminder that the firm's got life in it yet. After all, cost-cutting companies and workers alike favor hybrid workplaces, meaning commercial property owners are the real losers: US office vacancies are predicted to hit a record 1.1 billion square feet by 2030.


Meet your future community
Let's face it, even the best brands need a little push to reach the right audience.
Our one-million-strong community of modern investors is clever, clued-in, and keen to learn. In short, they're exactly the type of folk you want to reach.
So whether you're an established brand, scaleup, or startup, our promotional campaigns can help you reach the right audience at the right time.
Your tailored campaign will make the most of all the Finimize channels, including live event and Summit showcases, social media blasts, and curated newsletter placements – yup, right here.
Introduce yourself to your future community with Finimize.
India's Speed Wobble
What's Going On Here?
Data out on Tuesday showed India's economic growth slowed down last quarter.
What Does This Mean?
It seems two major culprits were to blame for India's tepid growth. Suspect A: interest rate hikes, which dented demand and pushed consumer spending – which makes up over half of the economy – down to 2.1% growth, a sharp dropoff from 8.8% the quarter before. And Suspect B: the flagging manufacturing sector, which shrank for the second time in a row as profit margins took a hit and weakening global demand shook exports. The end result was that overall growth came in at 4.4% – slower than expected, and down from 6.3% the quarter before. That hasn't got the Indian government worried, mind you: it thinks a 7% uptick is in the cards for the fiscal year ending in April, despite upcoming hikes and the unsteady global economy.
Why Should I Care?
The bigger picture: India in the driver's seat.
That said, India might be right to bet on itself: by some estimates, the country's more populous than China, with a younger median age to boot – meaning there's plenty of firepower to fuel growth. And it helps that businesses like Apple are increasingly diversifying into India too, given China's lengthy Covid disruptions and ongoing tensions with the US. That could be why Morgan Stanley sees the nation becoming the world's third-biggest economy by 2027.

For markets: Promise aplenty.
Investors and funds alike have been salivating over India, and the country's stock market performance has made the US's seem pretty inadequate over the past year. And with all this talk of the country's shining future – plus forecasts of 11% annual growth – Indian stocks might just be a savvy buy for your portfolio too.
"When a thing ceases to be a subject of controversy, it ceases to be a subject of interest."
– William Hazlitt (an English essayist, painter, and philosopher)


Put your brand's know-how in the spotlight
Retail investors are constantly on the lookout for reliable, smart, and easy-to-digest information.
We like to think our bite-sized, jargon-free content is what they're looking for – and your brand's specialist knowledge sure could help them level up too.
Finimize custom content solutions put your brand in the spotlight: demonstrate your expertise with jargon-free guides, and show our million-strong community that they can trust your brand.
Our editorial team will work with you to craft and maintain a content strategy that suits your business needs and resonates with our switched-on community, in text, audio, and video formats.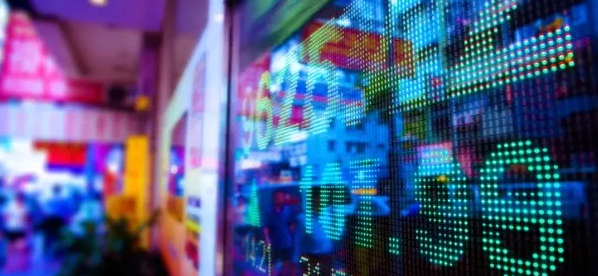 Give your portfolio an edge
With some of the world's biggest stock markets on the up this year, it might seem like an all-too-tempting opportunity to follow the crowd and pile into stocks along with the rest of them.
But without a sound strategy, you could wind up with a serious case of financial whiplash – losing out when stocks begin to see-saw.
Devising a sensible game plan is a tricky business, though, and golden investment opportunities are hard to come by.
So we've sourced some of the best ideas that professional investors have to offer – like a unique way to play the Chinese economic recovery and an undercover opportunity that other investors keep missing.
Catching this wave could set you miles ahead of other retail investors when the tide turns.
Thanks for reading Reader. If you liked today's brief, we'd love for you to share it with a friend.
Key phrases
Older messages
😮 Four factors could bring stocks down
Monday, February 27, 2023
Berkshire Hathaway's results weren't A-grade | China's gone heavier on coal | TOGETHER WITH Hi Reader, here's what you need to know for February 28th in 3:12 minutes. ☕️ Finimized over
🏡 Reconsider buying that house
Sunday, February 26, 2023
A major airline group just made a profit – finally | Brits might be better off renting for now | TOGETHER WITH Hi Reader, here's what you need to know for February 27th in 3:14 minutes. 🌶 If
🚨 Morgan Stanley's cycle model is flashing "downturn"
Thursday, February 23, 2023
Nvidia beat expectations last quarter | Alibaba outdid everyone's expectations | TOGETHER WITH Hi Reader, here's what you need to know for February 24th in 3:15 minutes. ☕️ Finimized over an
Wednesday, February 22, 2023
Stellantis had a knock-out year | Rio Tinto had a dire 2022 | TOGETHER WITH Hi Reader, here's what you need to know for February 23rd in 3:10 minutes. ☕️ Finimized over a bicerin at Caffè al
📖 Taking a leaf out of Buffett's book
Tuesday, February 21, 2023
Walmart had a strong quarter and a weak outlook | The eurozone perked up | TOGETHER WITH Hi Reader, here's what you need to know for February 22nd in 3:05 minutes. 🤩 Warren Buffett thinks you